see also  Existing Businesses
see also  Shops_and_Locations (list of likely business names)
See also Rapture Economy
Types of businesses/city facilities :
(things that once were in Rapture or should have been for it to be 'a City' )
Accountant and Bookkeeping (how can businesses run without this?)
Antique Shop - lots of antiques brought to Rapture and people eventually sell/trade them
Arms Dealers (who sold arms long before 'the troubles')
Astrologer - (Palm Readers) - Rapture might be a place of Science, but old ways die hard...
Automat Self-service Restaurant (hot food in wall of coin operated machines with a kitchen behind all the little dispensing windows)
Baker/Bakery -
Bank -- with bank vault busted open
Bar/Saloon/Pub/Club - social joints of all flavors
Barbershop
Baseball teams (saw poster)
Bathysphere Line - early deluxe transport, later consolidated and expanded into the Metro (Rapture Transit Authority). Original point to point companies would have been built where the AE was too big to go and there were sufficient customers.
Bathysphere Rescue and Towing
Beauty Parlor
Beer Garden (in German theme)
Betting Parlor (SeaSlug races were much favored by the clientele)
Book Store - in Raptures earlier days many books would be imported, later with the 'Cut Off' how many books worth reading would have been printed in Rapture?
Bookbinder and Publisher (and likely Vanity Mill too)
Bottle Works (glass products) Glass bottle factory (glass was still used for alot of contained before plastics became common)
Bowling Alley (why haven't we seen Splicers using bowling pins as clubs ?? now we'll have the chance...)
Boxing ring (ie- Mc Donaghs from DLC)
Botanical Garden with research labs Rapture Agriculture Department
Breweries (term 'micro' didn't exist yet)
Brick and Tile Works
Butcher
Camera Shop (sales and repairs)
Candlestickmaker - bees wax, etc.. Scented to cover some of Raptures fishy and mildew smells somewhat.
Candy Shop - several in different quality ranges and specialties like chocolate.
Catering Service
Cement Plant - basic construction and repair material
Chemical Plant (all kinds)
Chicken Factory (meat and eggs ) with corresponding grain production (and fish meal additives) - can you get chickens to eat kelp??
Children's Playground (Daycare Center ??)
City Council Complex - City council chambers original (unpretentious to match Ryans dislike of big government, but a 'City' requires some operating infrastructure/organization
City Constables HQ - was run by Sullivan originally. Likely there were numerous local 'stations'
City Coroners Office - probably got very busy with all this ADAM business
City Court of Law - again stupid to think there would be no such thing
City Jail - have to have someplace to dump/hold miscreants
City Registrar - contrary to idiotic portrayals ('no laws' and such) you cannot run a city sized society without some paperwork/arbitration mechanisms
Clock shop (importance of Time in Rapture/Modern Society)
Club - old style private Men or Women's club with Membership/Gymnasium/Library/Pool/Meeting Rooms
Cold Storage
College - vocational/technical/business many were not large operations so would be suitable to Rapture's population
Correspondence School - for learning in free time - wide range of subjects
Cosmetic Shop/Company
Costume Shop - where do you think all those masks came from
Court of Law (where disputes are settles and laws applied)
Curry Palace -- Indian style food (since more than a few Brits in Rapture)
Dairy Farm(s) - but not enough for everyone because of the cost to maintain cows (why else would you need Calci-O ??)
Dance Studio (some of Sander Cohen's plaster covered lackeys mustve gone there, to learn the cha-cha)
Dentist and orthodontists
Department Store
Doctors Office -- back then doctors also still made 'housecalls'
Donuts -
Drug Store (includes general goods/notions, and three whole aisles of ADAM products and accessories)
Dry Cleaner
Farm - all different kinds including treefarms
Fish and Chips - fish obviously but potatoes were a staple (and continued to be all thru the Chaos)
Flour Mill
Foundry and metal working
Freight Delivery/Shipping Company
Fuel Depot and Stations
Gaming Arcade - I added one at Ryan Amusements (which needed more things to get people to want to go there) Pinball machines, maybe some of the new 'computer games', various old style game machines.
Garden Supply - we hardly saw it but people in Rapture could have private gardens
Glass Blower - upscale decorations (and not so upscale - ever hear of "Depression Glass" ??
Grand Observatory ??? What would they be looking at ??? Planetarium with fake stars and sky .... might be better.
Green Grocer - fresh produce - many small local stores as well as larger operations
Grocery Store(s) -- once many small such stores were common in local areas for convenience
Gymnasium (used by the sports teams and exercise inclined)
Hair Salon - even with 'Natural Blond ADAM Tonic the hair still needs styling...
Hamburger Joint - fastfood.... lots of these started in 40s/50s
Hardware Store - for all the do-it-yourself-ers and craftsmen
Hobbyshop - not just things like model trains/airplanes but all kinds of doodads/tools/materials for kitchen table inventors
Hooka Parlour
Hospital - real one, not one for elective surgery like in Medical Center
Housewares Store
Ice Cream Maker (Kelp was actually used Real World as ingredients for some Ice Cream)
Ice Cream Parlor - there are kids in Rapture and kids need places to hang out
Icemaker - not everyone has a refrigerator (or a big enuf one)
Industrial park (Industria)
Instrument maker (Music)
Instrument Maker (Mechanical Device and Specialized Tools))
Janitorial Service
Job Placement Service
Laundromat (coin operated machines)
Laundry (shop)
Lawyers Office - Sorry No Laws was a stupid impossible idea * you still have courts and specialists who unerstand the laws
Learning Center (Adult Education?)
Libraries (entertainment/research/commercial/educational uses)
Locksmith and Safe maker - now with electronic/genetic locks as well as the old mechanicals
Martial Arts Studio - Judo, Karate etc... (they taught GIs this stuff in WW2...)
Massage Parlor - real and the 'special' kind
Medical - all kinds of specialists
Members-Only Clubs - all kinds - even a Model Railroad Club
Metal Working and Machining Shop
Millinery design and manufacture of hats
Mining and Prospecting Supplies
Moviehouse (smaller than a theater, more like the old nickelodions)
Newspaper/Magazine publisher Printers/Newsstands/etc...
Old Age/Retirement Home
Opera House ??? to high-brow ??? too limited on performers (maybe a planned one that was never finished...). Amateur group may put some on at various theaters, and dearth of shows in Rapture may give them an audience.
Optometrist (Eagle Eye Plasmid put out of business)
Oxygen Generation Plant
Paint Company
Papermaker
Parks - restful places, picnics etc...
--- Central Park ?
--- Iris's park (Iris is a minor greek goddess of the rainbow - and guess what they have a simulated rainbow there...)
Pastry Shop
Pharmaceutical Maker (still plenty of other types ADAM stuff just didn't work for) - Headache and Hangover medicines are mainstays
Photo Processor and Studio - shutterbugs and I suppose wannabe 'artistes' (sorry no digital)
Photographic Supply Manufacturer
Pipe manufacturer metal/ceramic/cement
Police HQ (including for Private Police forces)
Printer
Printing plant for newspapers
Prison/Jail/Insane Asylum - just because its New Rapture doesnt mean that the need for such facilities have disappeared
Private Police/Guard/Security Service
Public Broadcasting (except no tax dollars to fund it - endless Telethons, ego driven 'sponsors' ... yay)
Quarry (stone work and/or aggregate for concrete) nice igneous rocks (cost arm and leg and torso to import from surface...)
Racetrack - out in ocean (subs, dolphin races?) or inside (Flybot racing ??) with betting of course
Radio Station/Studio, (place to run shows also facilities to make advertisements)
Radio Station orig
Railroad - AE in the City was more like a subway system, but outside functioned like a railroad
Real Estate Agency - some people are on their way up and others on their way down. Either way properties/residences are bought and sold.
Refinery (petro-chemical) unfortunately oil was one of the difficult raw materials to gather after the City's isolation (nearest undersea sources are at least 500 miles away).
Roller Rink
Roto-Rooter Service (cleaning/unclogging drains)
Sam Clams Disco
Sawmill (wood processing)
Sea Landscaping - for those popular 'out the window' displays
Soda Fountain - popular venue for the younger Citizens
Sport Complex, Gymnasium center
Sports Equipment shop
Stadium - Rapture Stadium
Stationary Store
Storage Warehouse
Super Market (ruins of one) first was 1916 and became popular in the 20s so appropriate for Rapture - shopping carts turned into Splicer death-mobiles ...
Swimming Pool area
Tarot Reader and Mystic Parlor - Madam Blatovasky
Tattoo Shop
Taxis - subs on call (versus Limo Service ??)
Television Station, original. There were many TV stations (just look at dials on the TV in the MP Apartment). Technology may have made it alot easier (inexpensive) to have more that 3 national stations to divy up the advertising dollars.. TV in RApture was effectively 'Cable'
Tennis courts (seen the poster) -- something interesting propelled by the ball firing machines
Textile factory (cloth from whatever fibers.. organic and synthetics)
Theater (more small local/specialized ones - Films etc..)
Tile and ceramics maker - lots of tileware in Art Deco
Tobacco Shop - lots of options. Some of the synthetics got pretty good (electro-Cigarettes were all the rage at one time)
Toy/Hobby store.
Travel Agency - believe it or not there ARE places to 'get away to' and even 'on-the-go' people of Rapture need vacations.
Trolley Company - local trolley line - later consolidated into the Metro
Typesetting and Printing.
Typewriter/printer ink/ribbons
Underground Church -- ruins (real one, not lambs phony shit)
University - Rapture is a long term project, One third of the population is Children. Interesting might be what effect on 'Learning' the ADAM products might have.
Veterinarian (for all the various animals in Rapture)
Vocational School - not everyone in Rapture was a Rocket Scientist
Warehouse - place to store stuff til needed
Watch and Clock shop -- Time is money and it waits for no man....
Water filtering plant (maybe trendy 'bottled' water or a spring of 'carbonated water')
--- Desalination plant (Hephaestus area)
--- Recycling plant (maybe not for human consumption)
Wax Museum - didn't I already mention... (more parasite stuff likely and heros who fought them)
Window squeegee manufacturing (used for cleaning windows...) and might as well also make scrapers for outside glass surface too (and maybe chemical applications like 'sheeting' agents or herbicide to deter algae growth)
Welders Supply - lots of esoteric welding (is Ryanium weldable??)
Women's Hair Salon (upscale from 'beauty parlor)
--- --- ---
Company (Business) "Elgin Kitchens" (Mythological-style naming from Elgin Marbles taken from the Parthenon)
With 10000+ households in Rapture and redos/upgrades after almost 15 years, there is probably enough kitchen counter business to keep a small firm busy (note - assembling, cabinetry, etc.. NOT making ALL the appliances). Igneous Volcanic rock a local material (cut and polished). Integrated/coordinated sinkware and other useful appliances.
Likely also made/sold some integrated sink-toilet-shower units suitable for small apartments. (Note - unitized bathroom and kitchen units (in stainless steel) was a mass production method used for grouped housing units.)
-
"Parthenon" might also be another name for a company/business
(It was a Temple on the Acropolis in Athens, but also an architectural masterpiece - and also almost bankrupted the Athenian government). So would lose the religious aspect and more the Democracy symbolism.
--- --- ---
Rapture Transit Electric Buffet :
A real world idea/theme from the 'Transit Age' (pre Art Deco even).
Such a place would be located off a central Tram Station - like at Welcome Center (need a replacement name for that cluster), which had 6 Tram lines converge on it (which must've been one of the adjacent building of my revised/amended level map - AND to also connect into several AE lines, and a large bathysphere hub).
--- --- ---
Planetarium :
Someone brought a Planetarium projector to Rapture  and Ryan actually subsidized the creation of a dome Planetarium at the University for public showings and to school children -- not so much as a source of wonder, but more as one that is typically boring, so as counter any endearment of the audience to the night sky of the Surface.
Various experiment art showing were also given in the dome theater no doubt assisted at times by the availability of hallucinogens.  Artsy Fartsy stuff using a wrap around viewing screen - that sounds promising for some outside-of-the-envelope 'artiste'.
Note - I added a Planetarium to the Rapture Memorial Museum Complex Proving_Grounds

--- --- --- --- ---
.
.
WARNING - This Website is    *** NOT SAFE FOR WORK ***
.

.

*** Warning - Fanboi Head Explosion Zone ***
Contrary Opinions are Being Offered HERE !!!!
---
---
---
---
Drink *CalciO* And Achieve Greatness !!!
---

.
.
.
.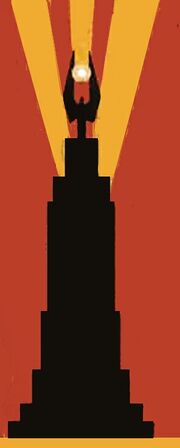 .
.
.
.
.
.
.

.

.

.

.

.
.
.
.
.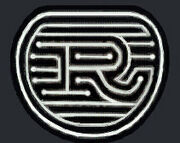 .
.
.
.
.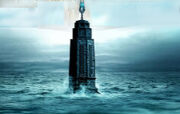 .
.
.
.
.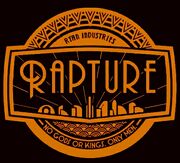 .
.
.

.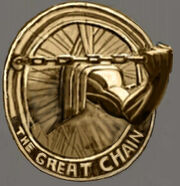 .
.
.
.
.
.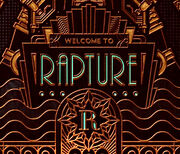 .
.
.
.
.

.
.
.
.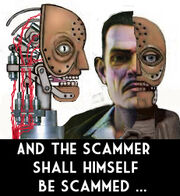 .
.
.
.
.
.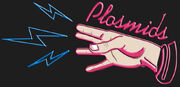 .
.
.
.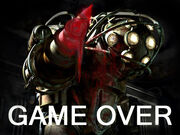 .
.
.
.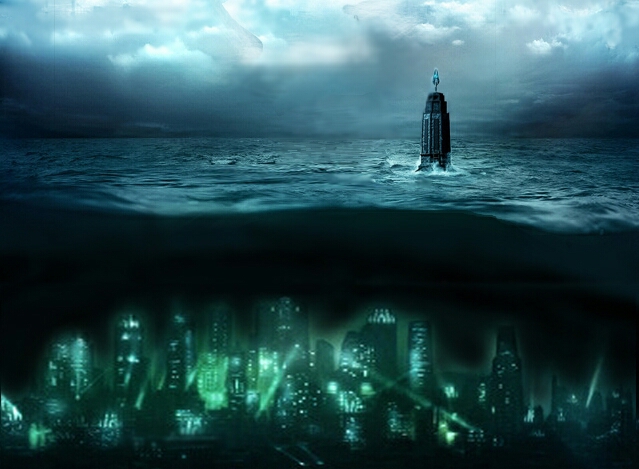 .
.
.
.
.
.
.
. .

.

.
.
.
.
.
.
.
.
.
.
.
.
.
.
.
.
.
.

.
.
.
---
WARNING - YES, This whole Wiki is a 'Thought Experiment', and YOU are the Test Subjects !!!!! (So are you Alive or Dead as per this whole Concept ???)
---
.
.
---
*WARNING* - This MMORPG contains blood and gore, intense violence, mild sexual themes, strong language and use of alcohol and tobacco.
---
.
.
---
*WARNING* - Fanbois May Find The Content of This Wiki Confusing and Distressingly Contradictory to Their Mindsets. Head Explosions May Result
---
.
.
---



.

.

.

.

.

.

.

.

.

.

.

.

.

.

.

.

.

.

.

.

.

.

.

.

.

.

.

.
.

.
.
.

.

.
.
.