---------------------------------------------------
Trams and Trolleys
---------------------------------------------------

Consolidation of the Trolley System (Metro)  :
Slowdown of city construction caused excess capacity and lowered expenses, which was an opportunity to obtain 'distressed businesses cheap and to also do new construction cheap.
The Trolleys only move through sealevel atmosphere interiors, so tunnels/viaducts had to be constructed to allow that method to operate. They did not require the huge AE/Bathysphere stations and all their complicated equipment. The Trolleys/Trams, because they did not have to go out into the water, used much simpler mechanisms, and eliminated the delays of waiting for airlocks to cycle (twice each stop). Small local preexisting Trolley businesses were consolidated, offering better and more regular connectivity to the customers. New city expansions (ie - suburbs) were added as Rapture's population slowly increased They would have the new efficient system built-in. Additional 'Streets' sections of Rapture were expanded along the Trolley extensions. Expanded freight shipping via Trolley added to the businesses income.
Given a little more time, the public Bathyspheres component of the Metro (Rapture Transit) itself would be phased out, as ridership fell because of its high expense (overhead of all those complex systems and limited capacity) and inflexibility.
---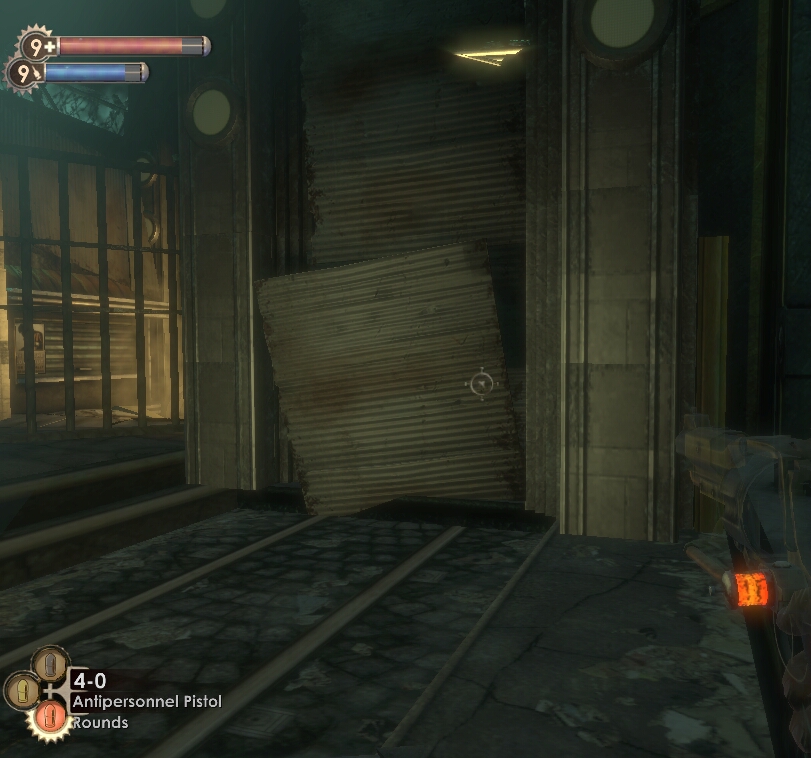 ---
Other track. Near Olympus Heights end of Apollo Square trolley tracks - looks like a blocked continuation beyond (better than the rediculous (carricature) 300-400ft tracks depicted in BS1).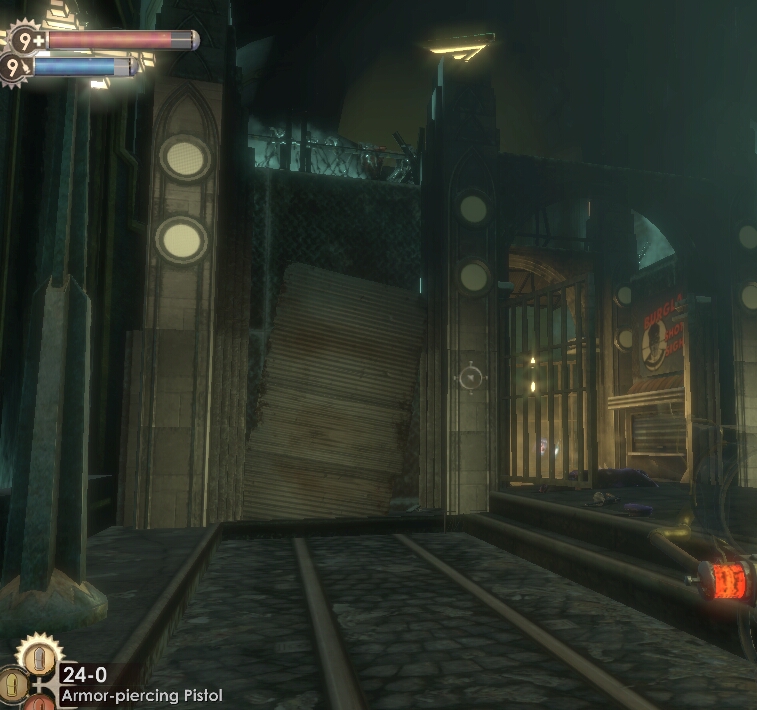 Other tracks have bumpers at their ends.  That hole in the building structure (covered/blocked by corregated metal) is large enough to let the Trolley cars through.
---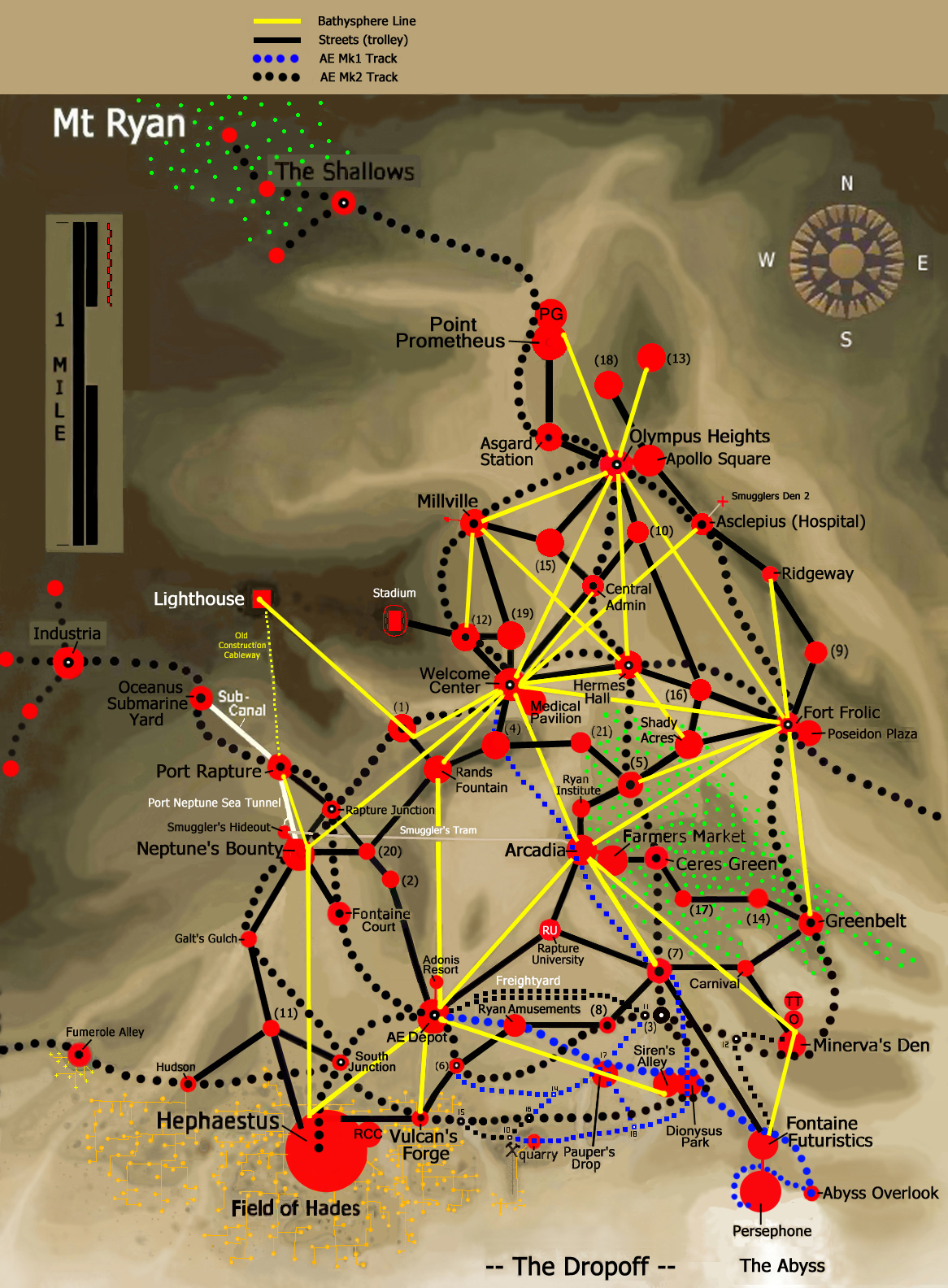 On my Rapture map (below) the Solid Black lines are 'Streets' somewhat like the viaduct (seen in the picture above) except that several-story buildings line one or both side of a track/pair of Trolley tracks down the center.   You can see that the trolley system links most of the city (which it would have to to be effective). The  AE system (Black dotted lines) is less effective in going everywhere (and required other connections to get to).  The Bathysphere Network (Yellow lines) connect many places, but at a premium price above what the majority of Raptures citizens could pay for commuting.
---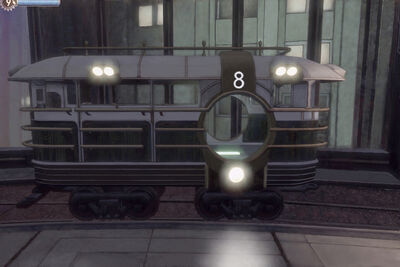 Rapture Metro Trolley looking better before Civil War (actually a Freight car used when newer units had been all wrecked -- its an older pre-consolidation model which had been relegated to delivering freight around the city).  Its type of wasteful styling was out by the turn of the century (1900), when maximizing interior space/capacity was more important (and you would have thought it should have a streamlined look for Rapture...)
---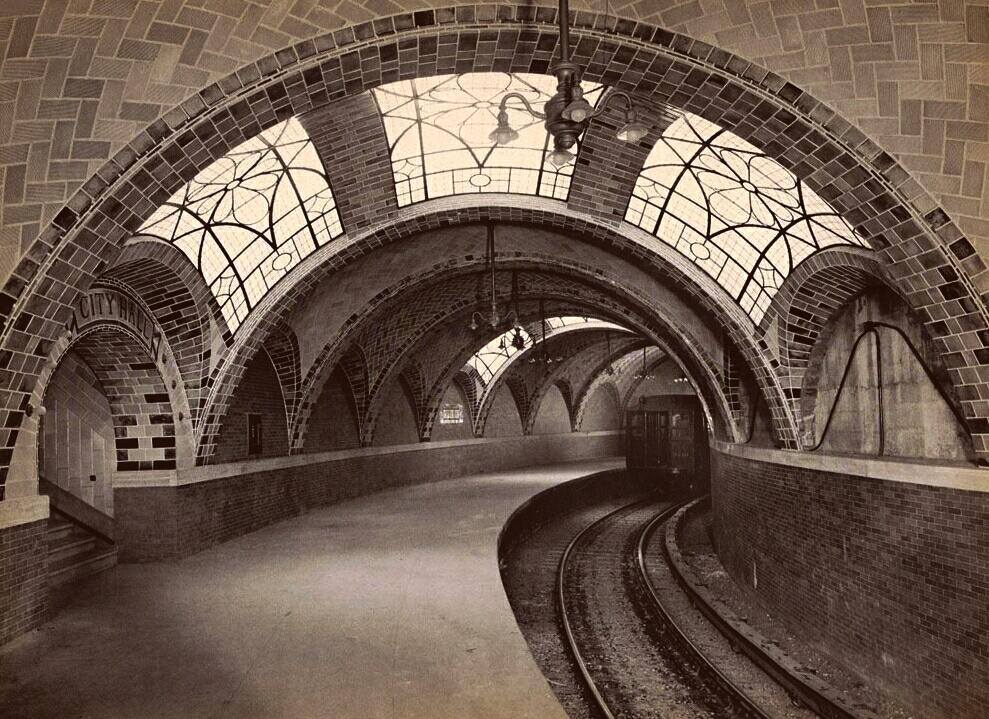 Some of the Tram (Rapture Metro Trolley) stations in Rapture might have looked like this. The advantage was not having to go through 2 airlocks every stop (a real time waster). The consolidated trolley system would have been more influential in bankrupting the AE Passenger service than the expensive/inconvenient Bathysphere system, or some alleged increase in use of similarly expensive private Submarines. (artists create fantasy, when Rapture didn't run on fantasy).
---
---
---
---
---
Technology :
Electric trams that don't have to go through water (overhead wires had only been used for 50 years in the real world so had been pretty much perfected)
No need for battery (AE Trains probably needed those)
The 'street' level they run along can be 'flush' and double used for other transportation (bicycles, walking path)
Automatic systems could be done later (McClendon electronics). Originally the trams would have an operator.
Commentary
---
---
This is where that strange/pitiful tram design came from - recycling some concept art.
---
---
Not much to a Trolley Station. Track flush with a pavement surface (allowing other traffic). Minimal stopping time required for frequent 'stops' (actually can stop anywhere on its path). The AE was more like a subway.
.
.
.
.
---
---
---
---
Drink *CalciO* And Achieve Greatness !!!
---

.
.
.
.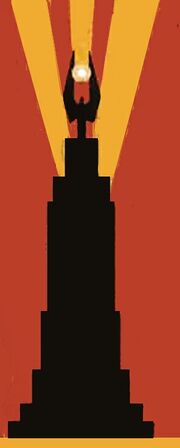 .
.
.
.
.
.
.

.

.

.

.

.
.
.
.
.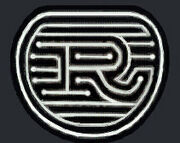 .
.
.
.
.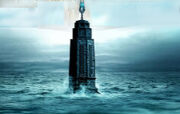 .
.
.
.
.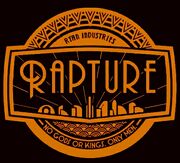 .
.
.

.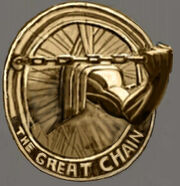 .
.
.
.
.
.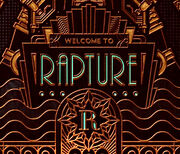 .
.
.
.
.

.
.
.
.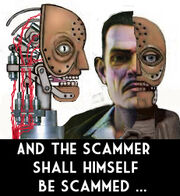 .
.
.
.
.
.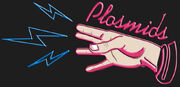 .
.
.
.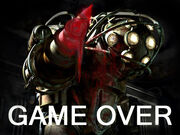 .
.
.
.
---
WARNING - YES, This whole Wiki is a 'Thought Experiment', and YOU are the Test Subjects !!!!! (So are you Alive or Dead as per this whole Concept ???)
---
.
.
---
*WARNING* - This MMORPG contains blood and gore, intense violence, mild sexual themes, strong language and use of alcohol and tobacco.
---
.
.
---
*WARNING* - Fanbois May Find The Content of This Wiki Confusing and Distressingly Contradictory to Their Mindsets, Head Explosions May Result
---
.



.

.

.

.

.

.

.

.

.

.

.

.

.

.

.

.

.

.

.

.

.

.

.

.

.

.

.

.
.

.
.
.

.

.
.
.
.
Ad blocker interference detected!
Wikia is a free-to-use site that makes money from advertising. We have a modified experience for viewers using ad blockers

Wikia is not accessible if you've made further modifications. Remove the custom ad blocker rule(s) and the page will load as expected.