===================================================================
Player Created Assets
===================================================================

See Types_of_assets

A feature you see in very few MMORPGs and usually quite limited even for those.
The idea for this one would be to use it on a 'massive' scale to allow large numbers of players to add content to the MMORPG in a major way
One of the major limitation of doing that is the heavy vetting process needed to test and verify and validate those assets (which would include complex ones like quest/missions)  before they are put into the games active servers and are accessible in the game.
Another major limitation will be the massive number of competent tools which would be required fro the game company to provide to make the whole Asset Creation process work.
---
PlayerCreated Assets Future of MMORPGS ?
Here is something else that might be risky but potentially a significant advancement for this kind of game (MMORPG) -- Player Created resources/assets to add to the game.  We've seen some minor aspects of this in games like LOTRO where players submitted textures for horses that were used in the game or longer ago in Neverwinter Nights, where player created clothing+prop objects/terrain-building-blocks which were then distributed en masse (via Patch), allowing (player) world builder's use in the player-controlled server games (theoretical 64 players per server).
The Player base is a huge resource for imagination and skills (and time+effort) which could help a MMORPG in one of its main difficulties -- the need for a constant stream of new content to keep longterm players interested.
---
The main difficulties are
1) Legalities of ownership of things that players create and submit to the company 2) Proper Tools being provided to players to allow them to create Assets compatible for the game engine.  Often such tools (easy/simple to use ones...) can be as big a project as the game itself to produce. 3) A vetting procedure for the Assets which eliminates invalid/dysfunctional/improper/duplicate/inadaquate/unbalanced items without consuming excessive company resources ($$$).  Some aspects of Asset validation can be automated. 4) Friendly mechanism to constantly send (publish) new Assets to all players (we have alot of bandwidth these days so transparent background transmission should be doable - it just hasnt been really done yet). Otherwise a (preferably quick) Login-time Patch of client content has to be done.
Such Asset items could be:
Clothing/body variations (these usually don't effect game mechanics, so are easy to vet/test)
Terrain modules/building blocks (requires 3D type editing, but templating can greatly speed up creation)
Props (freestanding 3D objects that can be placed within the terrain and manipulated - including vehicles)
Sound effects (new or modifications/variations) - maybe voice 'recordings' or basic NPC dialog snippets. Music of various sorts (copyright vetting ,,,,) Text speaking...
Textures for signs/wall/floor/liquid surfaces
Particle/lighting effects (water/fire/sparks/flocking/vapors/insects)
Behavior scripting of props/NPCs/baddies/effects (this is largely in the expert realm for the core 'scripts' but adjustable parameterization/templates can be used to allow tuning/cloning)
Mini-Games (game scripting code+2D assets -- Apps creation tools already exist to do this)
Assemblies/installations of game scenes - combinations/clusters of props/terrain placed in relation to each other. This may be some small cluster of props or extend all the way to entire unique modules of cityscape (think of a rival to Kashmirs... or a football stadium)
3D character animations - new or variations of existing movements of figures (Avatars/NPCs/baddies/props)
Game mechanics (usually very difficult but can be a matter of parameter changes instead of logic and possibly recombinations of existing modular logic : ie- new machine (prop) that effects the local environment and 'connected' objects in already defined ways -- via standard attributes)
Auto-generation patterns for the Self-extending parts of Rapture (world map) that can grow with additional players (or at least grow the city huge without alot of very tedious and expensive development hands-on ($$$) customization -- which the company wont be willing to pay for).
---
One aspect which is often missed : is that some Assets mentioned above have more than one component, which more than one person is better/skilled at creating/modifying, and Collaboration SHOULD be done to facilitate good Asset creation. Thus a publishing/review mechanism would be needed to allow unfinished/polished assets to be submitted/reviewed/critiqued/pre-vetting/tested/modified/resubmitted/voted on -- with any component being potentially added to/modified/refined by players having more skill.
Many of the Assets would be 'parameterized' so that people without programming/scripting skill would be able to modify/adjust/tune them for asthetics/balance/polish. Retouching graphics textures is something that just about anyone can do who has Photoshop or even Gimp. Even NPC behaviors are largely controlled via flags/coefficients that tune their responses and certainly NPC dialog scripting is mostly creating appropriate text response tree-patterns.
A good part of the vetting process would be carried out by Players (Scripting especially is one that can require specialized expertise to make sure it does what its supposed to, but also does not have something hidden in it that is harmful or improper). Sandbox Testing Worlds that allow viewing/manipulating/testing candidate objects INSIDE the game mechanism would need to be be provided (the tools would also pre-test alot OUT-OF-GAME). Efforts by players in these activities could possibly be rewarded IN-GAME -- at minimum with recorded attribution of their effort for the new creations/improvements.
Some players have more fun doing the above chores/activities than actually playing the game and creative roles like this can greatly increase the player MTBQ (Mean Time Before Quitting). Too many MMORPG games I've seen have multitudes of players STARVING for something NEW to do in the game, and this kind of continuous additions (far beyond what game companies budget for in-house) would also keep many people playing (AND PAYING) much longer.
---
Again, this is something not yet seen in any major game company's MMORPG products (there is risks the investors usually flee from), but it may in future turn out to be the way these games get done. It would take a company who really wants to be "Cutting Edge" to carry it out.
BioShock Online 'The Rise of Rapture' would already have the seed Assets to make a good initial chunk of the game World (playable while players create/submit and have assets adopted) and thus a head start as compared to an entirely new genre.
--- --- --- --- ---
Another 'Player Created Asset type:
7c) Unique (fitted/appropriate) NPC character development. -- specifics of what roles the fulfill (example- hotdog stand guy) :
By what they say in their interaction dialogs (implied accents and slang/terminology).
It might have a Speech lead in (sound clip) or sales barking/drumming snippets ("Get Your Hotdogs Here !!").
Customization includes how they interact with Players/NPCs (grumpy/friendly NewYork rude).
What props they interact with (like that hotdog-stand + cash-register and the hotdogs he sells and that frightening condiment selection)
How they interact socially and commercially (who he buys stuff/supplies from, and where his money goes -- does he go somewhere to sleep???)
How they react when a wild Splicer is on the loose near them.... ( "!! Damn Splicer Ain't Gonna Steal MY Hotdogs!!!!" )
It doesn't have to get too intricate and many of the behaviors are standard attributes selected from a menu (ie- when threatened - run away; if someone wants to buy and you have that thing to sell - sell it for money; vacate the stand for 8 hours a day and put up the "Closed" sign and empty the cash-register).
Notice that this 'logic' of a NPC vendor is largely common to most such small sales locations/vendors. Reusing it on some other kind of store does not require that many changes, mostly just specific details, different props around the NPC, etc... Maybe variant #17 will put up a sign on the walls nearby leading to his business spot with its unique name and pointing the way (just another part of this specific 'Assembly' made out of commonly reused building blocks). The Sign-Put-Up behavior is just another 'building block' used when the 'business' instance is to be installed (added to the Game World), and appopriate signs are placed in walls spots designated for sign placement. Random 'Generic' signs can be used but the creator can make nice looking ones as part of his customized 'Assembly'.
This Instance "Joe's Hotdog Stand", designed by a player (or maybe by company Asset Creators) will go in one location slot in the Game World --- as a freestanding vendor stand in some semi-random clear spot in some street in the civilized part of New Rapture). Some significantly modified variant of it might be decided to be placed in several other city locations ("Ludwig's Bratwurst Kiosk") with sufficient differences to not be noticably repetitive (ie- a leanto). The system allows it to be easy enough to clone and customize (and Asset Creator Players can expend lots of fun time making it special/specific and themed and logical). There may be some special control logic options as to what is sold (especially when no hotdogs are yet available or are out of supply for a while -- all basic menu type fallthru logic - Hmm, hotdogs made out of 'fish' or barnacles...). The specific NPC running this 'assembly' and the necessary props' all are coordinated together (why its called an 'assembly' - its all cohesively constructed) and make a whole grouping that can be placed in any compatible spot (an 'Instance') . This unique item can be cloned and placed in all the parallel running Game Worlds.
This particular hotdog stand does not have to become some Epic Super Plot item, as it fullfils basic 'people needs' but it DOES fill in a little detail in that place of that World (different from most MMORPGs you see which are virtually ghosttowns). The combinations of several equally simple 'Assemblies' of simple Props nearby together will make that location unique enough without some expensive choreographing/hand building that we see in solo games (and which cost so much for the game companies to produce).
There is a term 'emergent behavior' which is used in the technical world of simulation, where many simple objects interacting in simple ways, bring about the appearance/execution of much more complexity. This scheme is alot like that. Objects with a tiny bit of adaption to their environment make this even more effective.
An interesting thing about a hotdog 'stand' is that it is generally portable and generic in where it can properly be placed (utilized in the Game World). There could be a Player Boss command system for this type of 'Business' Asset by which the Player in the game tells his NPC 'employee' to move the stand closer to where the Player's resources are (to improve convenience for his NPC lackeys - as a nearby place to eat)... For independent NPCs, logic might have the NPC move his stand to a better location or even sell it to a player(the NPC might become one of his minions....). Another might be after the stand is a success, to build/setup another (expand his business) inside the game --- Joe's Hotdog Stand #2 -- and attract/hire/partner a second NPC to man it.
Alot of the world detail fillers (vendors at least) probably wont be much more complicated than the above example. Using 'Templates' provided (by the company or expert player creators) with the scripted AI guts already done makes it faitly easy to do. Most creators (who are creating a custom instance of the template) only fill in standard options and select details to make things unique. There would be lots of preexisting little options to chose from (signs, names, decoration textures, etc..)-- and more simple Assets can be custom created by the Player or a collaborator (like a custom sign using the sign-making tool).
---
Reuse - maximizing player creations :
Such new 'assemblies' become building blocks which can be customized by other players and reapplied/modified to other locations (some fall into generic categories that can be used by the Auto-Generation of the vast city). Some would be very large and very specific/unique (example- a rival restaurant to the upscale Kashmir's) which would be designed as a key city ('landmark') feature and should not be duplicated again on that Server World map. That, versus a small food shop pattern which with minor attribute changes could be a Pizza stand/BBQ/Hotdog stand/Coffee shop/small bar/etc. Generic 'template' businesses that could be frequently reused and customized according to some players preferences (and imagination) and plopped down (semi-randomly??) in appropriate locations (using the Auto-Generators placement rules). As players create/customize more of these little locations, more of those 'locked/blocked doors' we saw in Rapture would no longer locked/blocked and NOW have something behind them
NOTE - when that Key city 'landmark' feature is added to the map, it would be added to ALL World Servers, the benefits created by one or more Asset Creating players is thus multiplied. Of course such key features have specific fitting requirements into the 'World' (you wouldn't find Kashmirs in Paupers Drop...) and thus placement would be coordinated thru the company GMs to reserve an appropriate location (which may vary between Server World). Redundant competing (similar) creations would have to be handled ---- but the city IS huge and it is just a matter of matching another site (until some design limit for "5 Star" restaurants in Rapture is reached).
NOTE2 - this new key location 'feature' location/building is supposed to START in a wrecked state that will be reclaimed by the players actions. It is upto the players in each Server World whether they ever want to go there or take on the Tasks to rebuild/repair that place (and spend their money/resources). ALL building 'assemblies' are designed (in the creation tools) with a base 'proper'/clean state and then is mutated to start 'dirtied up' --- with layers of wreckage(bodies?), resident 'wild' Splicers or squatters, vermin, burst pipes, damaged/stolen machinery, destroyed infrastructure, garbage, flooding -- which the players (if they choose) will work to restore it to that base (clean) state. Maintenance then needs to be done or entropy will slowly deteriorate it again. Maybe some player will decide HE wants to run that restaurant (or do something else nefarious with it) and will convince/induce/coerce other players into helping him rebuild it (or just do it using his own resources.)
World Expansion is continuous :
When an 'instance' of one of these assemblies is finalized and placed in the Game World, it becomes a source of interactions/services for the players and their NPCs. Ex-splicers still have to eat and a convenient (restored) hot dog stand with a Server controlled NPC (or players) occupying it. It becomes a source of supply (food) and of revenue and details that make the player think he is in a real city (yes, civilized inhabitants will actually use all the city facilities -- and will probably complain if you don't have the restrooms fixed). The NPC behavior would be programmed with more detail than your ordinary MMORPG to achieve this (and players will continuously add more with improvements).
The Hotdog Stand might have a Newspaper Rack (New Rapture Tribune ??) included and now be a source for that kind of interaction for the player (buying a daily newspaper). A player can look at the news/want-ads which come from some Newspaper Company (run by some other player/NPC as a simple business -- using Server generated news feeds -- the newspaper 'owner' doesn't have to do all the tedious/endless grunt work).
" ***FLASH*** Atlantic Express connection to Agamemnon Towers Restored !!!!

.
.
***ADD WALL OF TEXT HERE***
.
.
WARNING - This Website is    *** NOT SAFE FOR WORK ***
.

.

*** Warning - Fanboi Head Explosion Zone ***
Contrary Opinions are Being Offered HERE !!!!
---
---
---
---
Drink *CalciO* And Achieve Greatness !!!
---

.
.
.
.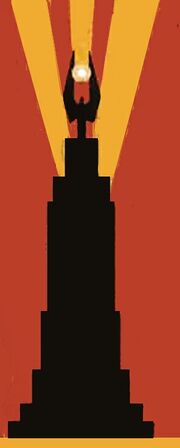 .
.
.
.
.
.
.

.

.

.

.

.
.
.
.
.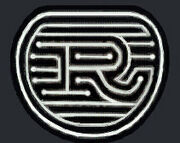 .
.
.
.
.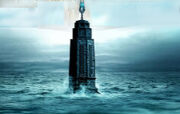 .
.
.
.
.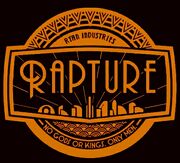 .
.
.

.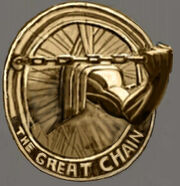 .
.
.
.
.
.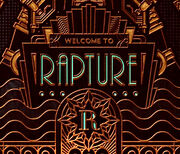 .
.
.
.
.

.
.
.
.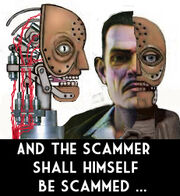 .
.
.
.
.
.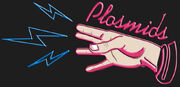 .
.
.
.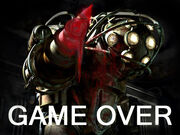 .
.
.
.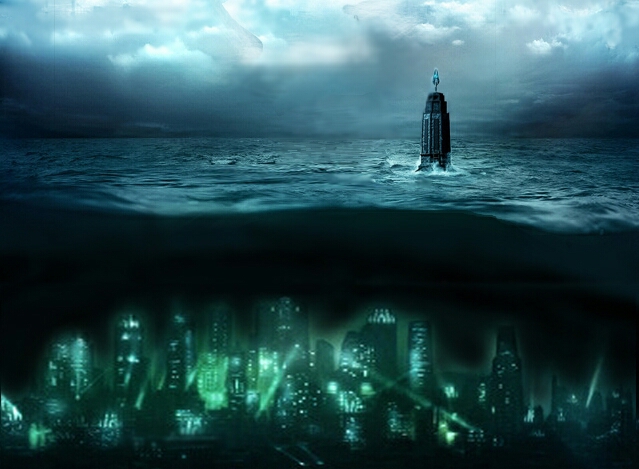 .
.
.
.
.
.
.
. .

.

.
.
.
.
.
.
.
.
.
.
.
.
.
.
.
.
.
.

.
.
.
---
WARNING - YES, This whole Wiki is a 'Thought Experiment', and YOU are the Test Subjects !!!!! (So are you Alive or Dead as per this whole Concept ???)
---
.
.
---
*WARNING* - This MMORPG contains blood and gore, intense violence, mild sexual themes, strong language and use of alcohol and tobacco.
---
.
.
---
*WARNING* - Fanbois May Find The Content of This Wiki Confusing and Distressingly Contradictory to Their Mindsets. Head Explosions May Result
---
.
.
---



.

.

.

.

.

.

.

.

.

.

.

.

.

.

.

.

.

.

.

.

.

.

.

.

.

.

.

.
.

.
.
.

.

.
.
.
.