--- --- --- --- --- --- --- --- --- --- --- --- --- --- --- --- --- --- -
More interesting items/ideas for a Bioshock Rapture MMORPG  
--- --- --- --- --- --- --- --- --- --- --- --- --- --- --- --- --- --- -
Part 81
--- --- --- --- ---
The Development of the "IntraWeb"  -  R.O.D.I.N. Rapture Operational Data Interpreter "Network" :
How much did the hidden "Ghost in the Machine" of The Thinker sway events?  Theres no need for a machine to achieve 'Sentience' when it can simulate intelligence.  Seeking a 'solution' using methods already programmed is a basic part of 'Soft AI'.  Thus with a previously programmed command by Porter to 'Find a way out of Rapture', a "Lets get Porter back to ask for more ideas" is not illogical -- as real AI is 'taught' by humans to the program, and there usually is a 'Ask the Human' process to clarify/suggest additional avenues for the computer program to investigate (when sufficient logic is missing).
Critical Computer Nerd Supplies :   Coffee, Soda(Wahl had lots), Pizza, Smokes, (and apparently lots of bottles of Doc Hollcroft's Cure-All, The Red Bull of its Day).  EVE is the new Caffeine - particularly for people ON Brain Boost (??)  The management levels seem to have lotsa booze.
When Reed Wahl was gone, what would happen to Minerva's Den ?? It was fortunate that Tenenbaum came back along with "Johnny T" (Deltas Clone? or the original?) in the MMORPG to give the remaining 'Pocket Protectored' minions there a purpose.
"The Project is all"  "We MUST maintain The Project, No Matter What". "Stick to the Milestone Chart and all will be well."   After Wahl was gone, the Oompa-Loompas kept tending the machines.
The Thinker did what while Porter was gone??  (The Thinker who might have logic-ti-fied that Porter took the programming with him and therefore  The Thinkster  had achieved its task of escaping Rapture (it physically could NOT go) and now was looking for something new to do ????)   Perhaps to get access to Ryan's Radio system in Rapture Central Control to be ready to communicate with itself on the Surface??  Logic - If Porter failed on the Surface, would he have to come back and get the code again, or The Thinker would have to find another Solution?  Thus The Thinker must preserve itself and stabilize Rapture as part of that contingency plan.
Before SkyNet there was "Thinker 2.0" ??
--- --- ---
Record of "Rise Rapture Rise" that Meltzer got in SitS with 'Secret' Message at its End :
Wouldn't it would have been REEEEEAAALLLYYY alot easier to just use an AccuVox for the message - this was post-Civil-War and seems like alot of hoops to put the Little Sister through (In their Little Sister Delusion, wouldn't they see the record making machine as a "Happy Merry-go-round" much like the centrifuges the technicians used to seperate raw ADAM from the Little Sister vomit in the 'recovery' process at the Little Sister Homebase ??)   So they managed to 'cut' their own record with this added message (making a gold master first?).   Well, Web Flash Promotional Gimmicks fall even lower on the foodchain than DLC for Canon writing consistancy and logic (discounting Infinite BS from the theorem).
--- ---
Sander Cohen's Fort Frolic Follies of 1958 :
I could imagine a whole choreographed show using the MMORPGs tools.
Films would probably exist of the event (And previous ones, 1957...), so the filmtography tools distort-o-rama features would be put to good use to present films surviving 10+ years in Rapture.
Yet another plug-in expansion the creative players could create and apply.
--- --- ---
Complain, Complain, Complain ...
Theres an old carpenters addage "Measure Twice, Cut Once", which applies also to producing games.  As in : Work out your design FIRST and do all the planning corrections and make it proper BEFORE making the wrong/incorrect Assets' you will be loath and extremely wasteful to throw away later (or worse leave them in the game).   Get straight and logical your story details and coordinate their consistant use by the whole project.  Dont keep changing things after developoment is well under way so that you cause release delays and resource crunches that cause you to HAVE to use alot of half-baked patched plots/storylines and repetative filler scenes.   Making sure the game you attempt will work with the  Players' targetted 'hardware needs to be done AS EARLY AS POSSIBLE, so you dont have to abandon large amounts of costly efforts, which could have been put to better use.
Too much brownnosing by 'reviews' in magazines (whos objectivity is questionable) and lack of Player complaints/criticism over quality, lead to game companies who don't think they need to produce a better quality, when the customers continue to pay for second-rate garbage like good little sheep.
--- --- ---
AI Bots :
Some games discourage (ban) use of bots (programmed helpers) to be used for their games.  But for this MMORPG they could be encouraged :  
- First - anything that eliminates Player tedium is good.  Minor repetative tasks being eliminated makes things better.
- Second - this can become another channel of Player (Creation) interest, which can also be applied to making better NPCs.   The 'Bots' become tools developed to improve the game.   In a more detailed interactive game world it will be a much bigger challenge to produce Bots which are versatile enough to assist the Player in the game related activities.
- Third - The players aren't playing directely against each other normaly, and if Bots are encouraged and openly published (and Easy-Use is facilitated in the Players interface) then most people can have them to compete near equally throughout the game.
The Client programming interface provided WONT be the direct access to game mechanics as is employed in Aim-Bots.  The things the Bots can do will be regulated/restricted to work within the game mechanics and NPC limitations  (the Bot signals to shoot, but can't turn or shoot faster than the Server allows, and the shooting won't be any more accurate/powerful/faster than the weapon being used or the skill of the NPC).
Bot logic is directly related to non-players NPCs and Opponents who also can get improved, as elements of their control scripting/programming are made open and can be reused/applied (and foster a larger number of Players developing skill and working on the game's AI programming).
--- --- ---
Easy Assets - Product Bottles, Boxes, Packages :
Basically the art of the labels and wrappings and other visual effects (raised textures on glass?)
Make use of preexisting standard/templatized Attributes/Properties/interactions for what is contained in them, to easily make them game-useable/consumable objects.
Either for old products that existed in Rapture (lotsa small companies in the old days) or Surface stuff (??? no trademarked/copyrighted stuff please....).    Players own brands from their own businesses - varying from fairly generic/easy (ie- "Fred's Beer" using generic Art Deco font) to real artwork and artistry made by various gifted Players.
Alternate versions of existing(original) Assets can be possible, or Products from known companies that were never objects in the Game   (Atlantic Express complementary Matches, Fontaine's Figgy Fizz Soda, etc...)
Just about anybody can create a half-way passible texturing (art) with the given tools (and its plausible that much of the New Rapture products need not really be as polished as the old Rapture markets required).
--- --- ---
Air Grabber ... Seriously?  :
Fontaine Automatic Enema would have been far funnier and more logical.
Take the amount of BS in Infinite and square it.   The whole essence of the BaS DLC was a sellout (commitment to Season Passes sold, to be completed before the company folded).
Thus the sewage backed up and flowed down from the Sky and poisoned Andy Ryan's City and the Stupid-Meter now reads on '12'.  (hmmm, just doesnt work as a haiku, maybe with bongo drums?)
Simplest is to deny it ever happened, and decide that 'Canon'  isn't to be decided by sell-outs.
Please dont mock the fanbois with logic, fact and reason.  They hate that most of all.
--- --- ---
Idea for the Otherwise Anachronistic Kinetoscope News Machine Seen in Rapture in BaS :
Need to Know Theater - we can turn a lazy (recycled) out-of-place out-dated idea from DLC into a more Rapture-like improvement/innovation.   Supposedly 'Free' and (many) placed for propaganda purposes in public areas - why weren't they simply a TV screen like we saw the same thing done (everywhere) in BS1/BS2 ?
The devices presentation INSTEAD should be a 3D 'movie' (something you cannot do on a screen without the glasses).   No, they didn't think of that, or the machines would have said 3D on them to set it apart from Newsreels seen in the Theaters, or those other (widely employed) public TVs.
Stereoscopic pictures date back to the 1860s, but moving pictures came much later.  Rapture may have had at least one theater with the 3D gimmick (popular in the 50s) and the glasses.
That brings up the possibility that the MMORPG (by the time it or anything like it are actually done) will be played in 3D.
--- --- ---
Tram at Fontaines :
Pictures showing interior indicates about how large it was.  Doorway size, etc..
That good ole (real) physical property of buoyancy again - weight to offset volume in water to not sink or float up to surface - that size's displacement would be about 40 tons (the interior of a 16 foot spheroid - a bit bigger than the old Bathyspheres).  Not a problem in the ocean, but when it comes OUT of the water - the Rail it hangs from has to support that weight (but then out in the ocean that Rail isn't supported anywhere evident - so it is BS magic time again anyway).   At least with the short distances those units could be battery powered.   (Not everything in the Fantasyland DLC need be thrown out, just straightened out/fixed - made to possibly work in the real Universe Rapture is supposed to inhabit).
That Lopsided Rail hanging mechanism also isn't particularly logical engineering-wise - the units underneath physically wouldn't hang as shown.  (But then, if its all just Booker's Fever Dream, then nothing has to be Real, No ??)
Fun Audio Diary would have been a mind-addled Splicer there screaming into the recording that there are 'Horses' after him, everywhere !, At Every Turn,  THEY ARE THERE !!!, AAAAAAAAAAAAAAAHHHHHHHHHH!!!! (kaboom, shoots self in head) .... Silence for remainder of 2 minuterecording...  (found next to a corpse at Tram Station, missing head and half-eaten by inmates).
--- --- ---
Grace's Apartment - What A Ratty Old Piano :
Obviously a reused Asset (Mermaid Lounge in Sirens Alley?), instead of modifying it (keys mainly) to be in useable condition.
She still has the microphone there in the room, and most of the other furniture is in quite good condition.  So why (being a performer, and Lamb's 'Useful Idiot in Charge' of Paupers Drop) couldn't Grace manage to get a good piano?  Or why is THAT one wrecked when the other furniture is OK ? (Did she wreck it in a Splicer-rage those years ago when Eleanor's Delta belted her in the mouth, and she couldn't sing any more (or for Lamb's propaganda, at least for a while, since she IS heard later) or for losing Eleanor.    As a musical performer you would think she would want to have a working one there to have someone to play accompanyment to her singing (if she didn't herself).    Minor Detail, but the MMORPG would pay more attention to 'minor' details.   Just how many piano tuners would Rapture have anyway>?
--- --- ---
Willy-Nilly Bathysphere Stations :
Example - Fort Frolic's 2 Stations (shouldn't the one from Arcadia be the pretty one, and the one to Hephaestus be workaday ?)
If Bathyspheres are like submarines and go any direction, then why have seperate stations to different destinations.  And if they are fixed 'Routes' (cable driven design), why locate them apart, forcing the passengers to walk between them to make a 'transfer'?   For the 'plot', the inbound and outbound stations are seperated (exit on one is 'locked') to prevent the player from simply avoiding the majority of the level (could have easily been handled more logically, AND had an even grander Cohen-ized single Station). 
For a real working system, the two would be centralized to allow easy transfers for passengers passing through.  Having multiple 'docks' in the same place also helps when the Station gets busy, instead of one loading/unloading 'Sphere blocking traffic to/from other directions.
Fort Frolic - the seperate Bathysphere Station going to Hephaestus is on the wrong (east) side of the building complex (as per the Austen Map).  It would have been simpler/more logical to have it adjacent to the one from Arcadia (also on the west side).    But then "Its ONLY a game" ...   The MMORPG would be more than 'just' a game.  Again minor details - unimportant really as far as getting down to slaughtering Splicers and accosting Little Sisters...
--- --- ---
"Ask The Thinker a Question $1" :
The THINKER in Rapture would NOT be an Artificial Intelligence, as is implied by the game.  Its programming rather could attempt to solve problems which it was programmed to do.
Real Artificial Intelligence is generalized and flexible, so you probably wouldn't have found the statement above being made, OR it actually being processed by that computer (open 'questions' have too broad a subject/knowledge base to have had been put IN the computer - assuming it could actually interpret/understand much of it).   Perhaps some fakery (for PR purposes) would have a human operator feeding the Thinker's voice system answers.
It WAS programmed to mimic voice and translate voice - itself a significant achievement (though we don't know with what subtlety - Porter AKA Sigma might mostly hear what he wants to hear).  Porter's recorded voice patterns (we hear mimicked in game) likely accumulated while he was training/testing it, and the Pearl tapes (mentioned in game) would further strengthen the programs general language skills/patterns.
Communicating to a human optimizes an AI's next task which would be : To input the huge amount of logic patterns and knowledge reasoning needed by even a limited Artificial Intelligence to solve a specific problem domain.
Wahl's assertions as to The Thinker's future prescience is part of his delusion (he IS a Splicer after all).  He is deranged to the extent that he simply ignores the obvious solution to Sigma's threat of having dozens of his minions (including Alphas) Zerg Rush 'Sigma' all at once.  As with Ryan vs Jack, having control of the Security Systems could have easily overwhelmed their opponent with the firepower they obviously possessed.
--- --- ---
DLCs can have the Most Rediculous Contrivances... :
Why wasn't Wahl suspicious when he was locked out of Porter's (Operations) Office ??    A few minions with chisels can eventually cut thru those metal doors - Wahl had years...   With that locked door, would not Wahl have grown increasingly anxious to see if Porter had been "holding out on him", and that something was inside that room that might be a threat, or something 'good' Porter had kept from him ????
Was Porter's lower Office likewise 'locked up', or was that whole complex accessible (it didn't seem to be trashed, as Wahl might have done, and didn't look like Wahl himself was living there (or did it?), and there were no Splicers there to bother you.   That Bathysphere would have been useful to Wahl, who could hardly have NOT known it was there.  Perhaps The Thinker had fooled Wahl by 'predicting' that if he used it, it would sink....
--- --- ---
Player's Allegiance to Tenenbaum  :
The Player (as Jack) is able to win Tenenbaum's allegiance by saving Little Sisters.  Is 'Allegiance' the right word?  'Assistance' maybe??  But then in the Games she does virtually the same thing even if you tear apart and eat every single ADAM-Filled Little Sister Goodie you come across.
Yes, you get some stuff from her if you save some/all, but it adds up to about the same thing ADAM-wise and game-wise.  She deprograms you (eitherway), and assists you still (or is it she just uses you ???),  and it really doesn't matter much in the end as to what happens in the game - some cuts scenes you are not quite sure why you got them (kill this one, kill that one or dont ...).  Now IF when you turned EVIL JACK at the end, she exploded you brain,  then THAT would have been a difference (maybe thats what did happen after the credits rolled ??).  You slaughter some huge number of people (Splicers) but Tenenbaum doesn't care about those.
With Delta it follows the same pattern.
It might have been very different if you had to sacrifice your Plasmid/Tonic powerups to "do the right thing", but the game designers KNEW what that would lead to - MOST Players saying  "Screw 'The Right Thing', WHERE are those Little Sisters full of that tasty ADAM at?"'.
Actually if Tenenbaum had the ADAM to give you already (the no-kill bonus drops -teddy bears) - Why wouldn't she boost your abilities FROM THE START and thereby enable you to SAVE the Little Sisters better (and not get killed and strand any saved ones in Rapture)?  OR If she had to get it from them, then she could have promised you the ADAM within a short delay to convince you to be nice to them (since she REALLY did not want you to kill them).   Instead, we get fake moral choice.  
Clever would have been - to run the game plot different ways, randomly with each playthrough - so you wouldn't know if you were going to get screwed or not - including that possible explodey-head punishment at the end ("Bad Jack, I vil turn you off now!").    Terrible would be the option you openly 'find' Tenenbaum face-to-face and could at that point choose to kill her and take whatever ADAM she had - YOUR choice for YOUR-OWN goal to being to escape Rapture, and to decide if Tenenbaum was simply getting in your way.  Lots of variations of endings -- some REAL moral choices.
There is potential for 'better' redos of the original games like this in the MMORPG system.  All kinds of clever things the Players could think up for this.
--- --- ---
"Crapsack World"  Motif:
http://tvtropes.org/pmwiki/pmwiki.php/Main/CrapsackWorld
Bioshock 1 showed Rapture in a sorry state, with leaks and huge holes in walls and significant structral damage.  This ruination was layed-on pretty thick - the deterioration which had supposedly happened in little more than a year (from the Kashmir Incident at the beginning of 1959).   Fighting can be blamed for some of it, but the damage was much too consistent with too much shown damaged. Such damage (the fighting NOT being everywhere) would NOT have resulted that way from simple cessation of maintenance (or Rapture would have been a prohibitive/impractical maintenance headache in the preceding normal times -- it was built better than that and maintained).
In BS2, they imply that the Sinclair Deluxe was some cheap shithole which the 'evil' Sinclair foisted onto his unfortunate tenants (OMG, even telling them to pay rent!!!!) and 'bankrupt fat cats', but in general it looked in better condition and in basic appointment than much of Rapture (and THAT was as seen after 7 more years of deterioration AFTER BS1 times).
Compare the Sinclair Deluxe's condition (in 1968) to Fontaine's Home for The Poor (was simple paint not available in Rapture?) or even to the condition of the Ritzier high-end apartments of Olympus Heights (in 1960).    Fontaine didn't want or care to give anything better to the people he was manipulating ("Blame Ryan" was his Mantra after all), but even realworld public housing projects don't go downhill that fast.
In the original Bioshock games, it actually would have been interesting to show a few more pristine locations to act as a contrast.  In BaS - nice looking (but overly exaggerated - bad influence from  overdone terrain in Infinite BS)  Market/High Streets - were shown to Players too long 'after the fact', and were if anything contrary to the consistantly grungy/'fallen' Rapture portrayed in its excessively bad state in BS1/BS2 Rapture).
--- --- ---
Not Really Sure Why there are Tall Thin Spikes Ontop of so Many Buildings in Rapture's Skybox Views :
Radio Waves do really badly thru water, so not for radio antennas (and way too many if the devs though thats what they were).
Too deep to be a 'snorkel' to the surface (to get air).
No 'portable' Suns lighting the darkness (none had lights up there).
Quite thin, so not much useable interior space inside them.  They don't appear to be lit, so not exactly decorative, not particularly aesthetic either (not like Art Deco tower on Fontaine Futuristics, which is a more typical stylistic form).  People would get a better look at such things (if they are done for 'show') if immediately outside their window views, down where easily seen.
Impressive decoration maybe to have one, but stupid for EVERY tall building to have its own.
They stick way up, when you don't want anything too close to the surface which a passing iceberg might shear off.  Also perfect (as in super-bad structurally) for ocean currents to push against (leverage) and try to bend/break.
So what were they ???   "Just Looked Good..."  (which they really didnt).
--- --- ---
Drugs Legal (Implications) :
With drugs already 'legal' in Rapture, how many people were messed up/addicted by then anyway (before ADAM ever came along)?   (How many of those so-called 'poor' the writers pushed out as evidence against Ryan's Philosophy, had actually been responsible for their own degenerated state ?)   The part of Rapture's social system which was (intentionally?) left largely unmentioned is the part about PERSONAL RESPONSIBILITY which is supposed to go with Individual Freedom.
What system to oversee quality of products?  Drugs?  Even for bad booze - that one bad dose can kill/blind/maim you?    Rapture's Journalist Press's job would be to cover bad products with this kind of immediate risk - Company's having insurance/Bonded against liabilities being part of the Cities Philosophy ??? - How much of  "Let the Buyer Beware" can you really have?? , but if the Buyer is screwed by a bad product, then "Let the Seller Beware of Direct  Retribution" ??  Underwriters Companies which could be relied on to assess products quality???     Such components of Rapture's Society were left out  (probably because it would mess up the plot's simplistic anti-capitalist/anti-individualism rantfest).
--- --- ---
Tupperware - Rapture, the Great Revolution :
Fontaine and Tenenbaum could NOT have created their ADAM Breakthrough without the magic of Tupperware....   (or so the Rapture Tupperware advertisements say).
Plastic Fabrication using technologies developed during (moulding 1942) and after WW2 (public product 1948).
--- --- ---
Cats Singing Popular Tunes - A Sign of the Coming Apocalypse (Quite Popular in Rapture just before the Civil War started) :
Lots of contemporary Surface songs that no royalties would need to be paid for .... (except the note patterns are still protected,  so 'scratch' that).
Hmmmm, Was that the Meow Meow Song we heard in Hestia Chambers in BS1 ???
--- ---
The Church of Ryan :
In the reclaimed freedom of New Rapture - People just to do it because they can ....  (Organized Religion Ban Rescinded - But NO STATE RELIGION is still the law in the New City Charter).
The 'worshippers' all dress up as Ryan, wear those Howard Hughes mustaches, golf putting as a sacrament ...  Reciting his famous quotes...
--- --- ---
Chat Interface Ideas (Aspect of Player Communications):
Voice partyline - Small Player selected group of other Players -  (common in games now)
Small Radios over short distance (they HAD 'walkie-talkies' in WW2...  only one taling at a time on channel).   Radios seem to be common enough (technologywise) so that goes straight to a Player's Avatar.
Public Open area sound/voice - situations with too many (potential) senders and receivers (mixing with subsets Server load)     Close vicinity (high quality) with quality drop over distance fading into ambience (to stepwise handle audio mixing load)
Higher game bandwidths in future will help   *** TV face image not impossible
Text form ?  voice text bubble at distance (at least for NPCs or if voice synthesis used for players).
General directed text messaging  - with the usual channels possible  -- but is that game proper ?
Telegram/Mail deliveries of text/diagram  messages within the City.  (radio telegraph?)
Out of game for private comm - text or voice (really cant be stopped so that communications not blocked in any case.)   Feature assists/helps to coordinate/facilitate players getting set up to play in group and getting together to interact (something you really want for the game).
Announcements over the Public Sound System ?  "Jack Sparrow, please pick up the Courtesy Phone..."
(hope for improved speech synthesis).
New Players dont have many of the various things from their start, and have to work into getting them and learning how to use them.  Effective communication is a significant tool...
--- --- ---
"Inside" Atlantic Express Track Lines  :
Some 'Streets' where the AE type trains/routes went through (inside - not out in Ocean),  similar to Trolley type routes,  with 'buildings' on one or both sides of the 'Track'.  The AE tracks would be elevated above the street below (unlike the Trolleys that share the 'street' surface with pedestrians and bicycles, etc...).     The airlock systems going in and out of the water add overhead (time delays, maintenance) and some terrain obstacles are easier to burrow through, so if there is a long tunnel passage between two AE Stations why have the train to into water?
AE 'Inside' Tunnels still have emergency seals (normally open airlock doors at strategic points) to handle flooding potential - at both ends and sometimes in the middle if the tunnel is long enough..
--- --- ---
There And Back Again - A New Rapture Citizens Journey :
Along with the Player's map system (for this Rapture you need good 3D map visualization and a pathfinder mechanism to point the obvious ways to get to places you want to go without constantly getting lost), 
Another good feature would be Auto-Walk, which would take you without constant control manipulations along a selected path to a mapped/pointed destination.   Player can do other things simultaneously (saving play time).   Collision avoidance  being built in (which you KNOW some player will attempt to amuse themselves by trying to manually frustrate - so will have to handle that... maybe part of some general system to handle 'impolite' Players -- waking up in a alley gutter with half your stuff stolen by bums might dissuade many of those 'impolite' people to desist .)

Your 'Team' NPCs also do their own navigation, and can get to places you need things done, by themselves  (and Skills effect how good they are - particularly out in less organized 'ruins' areas).
Obviously you should have trouble navigating to places (or likewise paths) you don't know about or haven't been to.  Discovery of your environment and all the interesting nooks and crannies (and constant changes unlike in most MMORPGs) is part of the game's interest.   Similarly new paths can open up as your character/Avatar advances, sometimes requiring the right equipment and knowhow (ie- you dont get access to a Diving Hardsuit your first day, and you certainly wouldnt know how to use it).
--- --- ---
Its All Pressing In On Us :
Bring back the 'atmospheric' effects they abandoned in the original Bioshock (mentioned in concepts interviews).  You can do alot (game effcect-wise) with visibility obscuring mists (and sounds .. muffling, etc..) and light beams thru dark spaces and such.  People living at 20 atmospheres of pressure (Splicers only could ) -- it might be a strange place to visit (AND if open to the ocean the pressure varies quite a bit in just a few dozen feet difference of depth)
As mentioned elsewhere there might be some odd sections in the city which are NOT at the standard (sealevel) pressure, and we want Missions where the Player gets 'suited up' in hardsuit (along with going out in the ocean in them).  Breathing gear can be needed elsewhere, as the air in many places isn't very good for you - being stagnant, or contaminated  or having the oxygen gone because of a fire.
--- --- ---
Chernobyl Water :
"Abyss Water" - brand on a souvenir bottle - from the Abyss Overlook tourist locale - with its (sort-of) distinctive glowey bioluminescent coloring gimmick (one bar put glowing icecubes in its drinks...).   Good gig until Bioluminescence caught on being used for many other things/products.
--- --- ---
Splicer Tennis which is played with Wrenches (feet aren't allowed to be used)
In later days it was played with a skull...
--- --- ---
Flowing Water Which Actually Affects Things (in-game) :
- Note -- place in game with water deep enough that this makes a difference
- Pushes Players  (can sweep your feet out beneath/knock you over, if it is fast enough)
- Floating things move (good indicator of flow current)
- Rush of water rearranges items in its path (interesting swirling eddies, etc...)
- Having actual swimming (not in Ocean with the bulky Hardsuits, but inside in various places the water is deep enough), or teh more common 'waders', common gear for expeditions out into 'Ruins'.
- Water Spraying from a ocean leak (or other source) can be enough to knock you over,  etc..) or worse quickly fill up with water the small/confined/claustrophobic space you are in.
- While swimming, if there is a current/flow then you move with it (a bit trickier to simulate)
- Electrical Equipment, if not protected, usually does not like getting wet.
- Wet = Cold.
I think I saw at least one occassion : in Worley Winery where a corpse (with nice loot) flowed past under the floor grating, and if you weren't fast enough you lost access to it.
--- --- ---
How Obvious should Quest/Mission Clues Be ? :
Allow less-than-fully-immersed (casual) Players to get their easy goal achievement and some loot and head off to their next Quest.   Such a solution, and its rewards, might not matter much if they are somewhat fixed/static/non-randomized (simpler to program/choreograph if they are static like the typical MMORPGs -- subject to people just looking up their answers/solution on the Internet).
Then there could/might be 'Advanced' aspects to have more obscure clues leading to additional opportunitiesi, with correspondingly greater efforts and challenge required.  These would be randomized/scrambled/optionally present/requiring Skills (and cleverness) -- so as to NOT be "just looked up on Internet" to solve them.   The MMORPGs Auto-Generation 'on-the-fly' Scenario Creation Mechanism (SCM) can allow a great range of possibilities (requiring more creative work/skill of course to do it properly).
Such 'extras' would/should probably be fairly quickly known/discernable to NOT be solvable by the Player or to be Risky or of too much Difficulty/Challenging, and generally having the Player be given only One Chance to succeed (can't try over and over).
--- --- ---
Sander Cohen Always Comes Back:
I recall that even if the Player kills Sander Cohen in Fort Frolic, you see him again in Olympus Heights.   And if the Player leaves the dancers alone (in his apartment) then it is entirely possible for Cohen to survive the events of BioShock".
SO he IS still alive ... Potentially (by the time of the MMORPG)  - Consider he was that strange within a year of the Civil War starting, so whats he gonna be like 8+ years later ????)
Even with a fake Viking Funeral (done for effect) and sealing many of his minions into his 'tomb', Cohen can manage to 'hack' his way back into notoriety in post-Lamb Rapture.
--- --- ---
Ahab's Whale Meat - Beef of the Sea ...
--- ---
Sinclair as Ruthless as Fontaine ??  :
Sinclair doesnt need to kill people.  He uses people, but generally it is when they want to be used...  ("Best of all is when they think it is THEIR own idea").   Consider all the products YOU buy ... Do YOU really need them all ???????????????
--- ---
One Thing We Didn't See Alot of in Bioshock - Desk Telephones :
A very typical/useful thing to have in an office in the modern world.  SO, a detail to correct -- one just hopes the Citizens of New Rapture can get a decent Phone System back in operation for you to want one.  Shouldn't be much trouble to obtain one or more from the Ruins.
There are some payphones seen, which even gave a nice ring noise when you whacked them in BS2 (busting them for money would have been a nice detail, but they musta been made out of the same indestructable/impervious material most of the vending machines were made of (except the First Aid stations for some reason).
Part of the Player's routine communications, and a period flavor element for the Game, with simulated operators, tones/silences/crackling sounds, and delays (until option bypassed) .
--- ---
See Paris and Go Insane :
If Elizabeth had been obsessed (if she was a Splicer that would be 'abscessed') with the writings of Poe and a time-traveling book of H.P. Lovecraft's when she went to 'Paris' in that BaS2 weirdness (since when does Quantum Physics bring you back to life ??), THEN the visit there to "The City of Lights" would have gotten even MORE interesting as it went on ???
Yes, lets make that happen in the MMORPG (the Player created Sideline Content) - lobotomy simulated In-Head Effects (tm) will be anticipated.
--- ---
Punchline from joke heard in a Rapture nightclub - "... And then you have to give the Whale an enema" *rimshot* ...
--- ---
Consider - New Rapture is now more like a small Town in population (compared to what Old Rapture was - which itself really only had the population of a 'large' town).
--- ---
One of Those Strange Splicer Dreams : The Sunken City of Columbia - out there, somewhere, there lies a Turn of the Century motif'd nuthouse, populated by faux-Americans believing in a cult even insane Splicers would think of as 'dim' and bizarre inventions jumbled together and misused in a tragicly illogical way.  "Look on my works, ye mighty, and walk away shaking your head".
--- --- ---
One Reason for the Game to be One Character Per Paying Account :
Immersion without becoming schitzo over the more-detailed/complicated character attributes (with even multitudes more skill abilities to try to remember you have) and game situational complexity.
Responsibility - no Jeckle and Hyde sets of characters that prop-up/fund the bad behavior of the their other 'troublemaker' character (constant 'punishment'/consequences will cripple characters advancement - so no "insta-killers" possible in the game mechanicsn- Problematic players will get stuck cleaning out sewers til they quit or wise up).   If you behave like you are a sociopath, you are treated like a sociopath ...  The possible 'griefer' impact on other Players will be minimized/eliminated.    Players will be inventive (as always), but they wont be given any opportunities to ruin the game for others.
--- --- ---
What of the Infinite BS Game Assets Could be Used for the MMORPG ? :
Lots of Assets are needed for the MMORPG.  Consider that many in Infinite BS could be recycled and modified sufficiently to fit Rapture.  Textures, Shapes, Animations, etc...   The same Asset Slice-n-Dice can be done.  All the MMORPG special data (behaviors, attributes, damage parts) still has to be added to the reformated/converted graphic data.   Cosmetic changes ...  Alot of ordinary objects are quite reuseable (not everything in Rapture was Art Deco, was it?...)  The BaS DLC stuff also applicable  of course (allegedly being in Rapture ...), with selective tossing of the rediculous  items and some creative corrections.
The old chain-drive SkyLine might do for some industrial mover system (if it was supported properly, the cars would have to be redesigned - wood boxcars went out after WW2 and only used during the war when wood was used because of shortages - not alot of wood in Rapture anyway).
Columbia's odd Vending Machines  - some would fit right in to a 'old time' Penny Arcade at Ryan Amusements.  Like-wise - Duke and Dimwit repurposed into 'Dont Feed the Parasite' series  (definitely gots to have these in Ryan Amusements)  -- Collect ALL the `Tokens!!!
Some entertainment venue could have that turn of the century style in a coordinated way.   There could also be a "Museum of Things That Didnt Work",  or a display  "Remember Back When The US Government Wasn't Full of Socialists and Closet Commies..."
Shoot the Vox -- converted to Shoot the Commie/Anarchist

--- --- ---
.

.
.
WARNING - This Website is    *** NOT SAFE FOR WORK ***
.

.

*** Warning - Fanboi Head Explosion Zone ***
Contrary Opinions are Being Offered HERE !!!!
---
---
---
---
Drink *CalciO* And Achieve Greatness !!!
---

.
.
.
.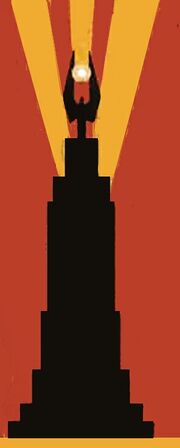 .
.
.
.
.
.
.

.

.

.

.

.
.
.
.
.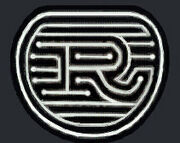 .
.
.
.
.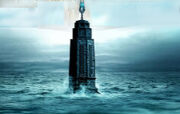 .
.
.
.
.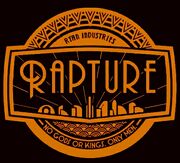 .
.
.

.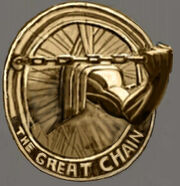 .
.
.
.
.
.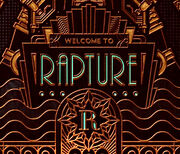 .
.
.
.
.

.
.
.
.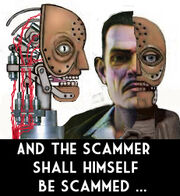 .
.
.
.
.
.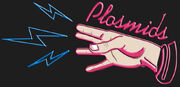 .
.
.
.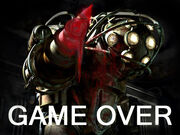 .
.
.
.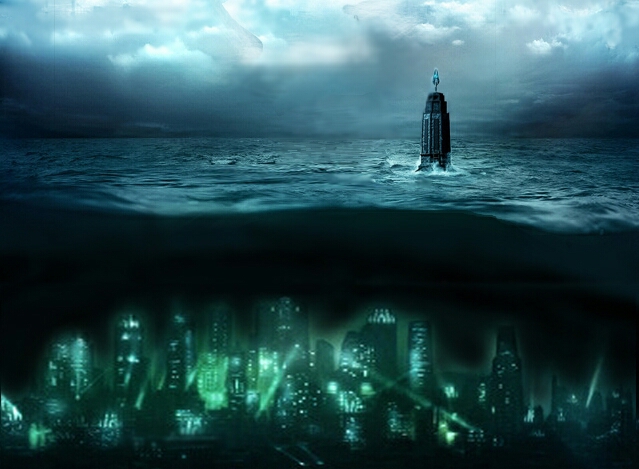 .
.
.
.
.
.
.
. .

.

.
.
.
.
.
.
.
.
.
.
.
.
.
.
.
.
.
.

.
.
.
---
WARNING - YES, This whole Wiki is a 'Thought Experiment', and YOU are the Test Subjects !!!!! (So are you Alive or Dead as per this whole Concept ???)
---
.
.
---
*WARNING* - This MMORPG contains blood and gore, intense violence, mild sexual themes, strong language and use of alcohol and tobacco.
---
.
.
---
*WARNING* - Fanbois May Find The Content of This Wiki Confusing and Distressingly Contradictory to Their Mindsets. Head Explosions May Result
---
.
.
---



.

.

.

.

.

.

.

.

.

.

.

.

.

.

.

.

.

.

.

.

.

.

.

.

.

.

.

.
.

.
.
.

.

.