--- --- --- --- --- --- --- --- --- --- --- --- --- --- --- --- --- --- -
More interesting items/ideas for a BioShock Rapture MMORPG  
--- --- --- --- --- --- --- --- --- --- --- --- --- --- --- --- --- --- -
Part 79
--- --- --- --- ---
1900 America - Sorry Ken, your fake American times moved forward :
I was watching the recent PBS documentary about the Roosevelts (Teddy in particular).  It struck me  that much of the Hype this (Infinite BS) game had in the trailers and endless interviews about it  supposedly reflecting the social ills of the 1900's (which the game eventually largely  discarded/diminished  or turned into a caricature in favor of all the Quantum BS and the attempt to  belittle Christianity), was itself a big pointless distortion because Columbia was locked into an  earlier period when Columbia was launched (1893 - almost 20 years before).  Columbia (what little of it reflected anything real) was frozen (and Reactionary even for that time), while America in that time significantly changed and moved forward.   The game's dystopia setting missed alot of the social reforms that happened in America.  Major  reforms were happening which Columbia was not a part of (so further becoming an Anachronism),  making largely irrelevant all the  writers attempts at Fingerpointing about America's alleged "evils" . 
I've seen various people defend the game's exaggeration of American society (like that Farce they  created having absolutely nothing to do with any American religion), thinking it was serving to make 'a Point' - an  illustrative device -- but a Strawman is still a lie and the point is lost.  The game situation was warped  out of any semblance of what America's problems were 'talked-up' to represent.
Rapture had some similar aspects, except that those gamemakers DID state that Rapture was intentionally  founded as Libertarian/Objectivist (and voluntarily had its occupants getting AWAY from a growingly Socialist world), with its society built around moving backwards(and sideways) away  from the post-WW2/New Deal American society. (That versus Columbia with its kidnapped/trapped lower class of servitors, forcibly serving its rulers, but conveniently and illogically unable to escape.)
--- --- ---
Adjusting Canon (Will HAVE to be Done) :
Many things in the Lore/Canon shown in the games contradict or are illogical, and the MMORPG requires  a cohesive/consistent storyline to correct/elaborate.
So in Patching the master storyline, care would be made to minimize other connected events while  'Patching' the details.
Example :
If BS2 having Delta a 'Protector' to Eleanor - apparently in 1958 (as the introductory cutsecne seems to shows), is in conflict with having Protectors or Gatherers that early, BEFORE Kashmir even  happened (with no real reason to have them yet exist), then things could be adjusted :
That party you see ISN'T for New Years 1958->1959, but many months afterwards (like 6+) when the Killings/Violence in the city (and the resulting many corpses) might warrant having deployed Gatherers and then  when those were constantly attacked having Protectors start to be deployed (where Delta could be one of the first).      Minor Details can be explained/adjusted, while Major Illogic is a Deal-breaker.
Time positioning is the issue, not the events - a problem they really screwed up with in the BaS  storyline/details, such that much of that (having less rank Canon priority)  needs to be subject to 'fixing',  to clear up the Flotilla of story conflicts. We do have an easy-out there in Infinite-land DLC : That it simply WASN'T the same dimension, despite that 'Its Prime' tweet from ole Ken, who might have been on-something for all we know at the time (or needed to make believe he was relevant cuz he was looking for a new job).  "It was ALL A DREAM" can be invoked if we need to 'Go Nuclear'.
So having that event 6+ months AFTER the Kashmir Massacre -- when City's violence/death escalated drastically, and there was a need for more ADAM for citizen's self-protection, and sufficient time for the Protector to NEED to be developed. That would change things gamewise only in a minor way. (Otherwise, Why so drippy already?? and  Andrew Ryan was probably constantly on the TV by that point organizing the citizens defense, etc ...).
As to minor details, like claims that Delta walked in on the festivities at the New Years Kashmir, which now some people think HAS to be next to the Adonis Resort (because of an advertisement sign being seen ??)   Consider we saw big  Fleet Hall signs everywhere we went, so it is not to hard to make what appeared there just an  advertisement, instead of Delta/Eleanor "Being Right There" in Kashmir just before the bombs went off).   Now, adjusted to be NO LONGER that same occasion, it also doesn't have to be the same Kashmir Restaurant Location - that party, seen briefly, could be then IN the Ballroom Facilities AT the Adonis Resort at a later date.  (Fancy Masks ?  Why not ?  The lowliest Splicers wear them, as we've seen later, so perverse Rich people could be now wearing Masks at THEIR party ...).
The Significant Things (historic events, storywise) in that scene are the Delta/Eleanor/Sofia involvement in Delta's Death, which really makes no difference IF it all happened somewhat later.   Rich people likely still continued to throw big parties, even when Rapture is in chaos (( Masque of the Red Death  -- Poe )).   
-
??? How Dare I Even Think to Change the Canon ??   The MMORPG would be a FURTHER Game, and they have already changed (broke) and twisted the Canon in their game sequence, so why CAN THIS BE A PROBLEM ???   (Especially if it creatively expands it and Corrects those conflicting issues already existing in those previous games...)
--- --- ---
We Would Prefer Better DLC (Rather Than Trashing Raptures Canon) :
Songbird (in Rapture) chasing them like a Parakeet thru Gerbil habitat tubes .....
Crashed on the ground - wreckage all out of kilter for yet another movement style (besides your  trusty Skyline Grip and its strange magnetic qualities).
You play as Hank the Handyman, and you get some backstory on Columbia and Hank.  Maybe you go up  against the collectivist  bitchypoo (biggyman bad)  because she is murdering and enslaving  and  creating her own cult which everyone is forced to worship.   In the end, her daughter Eleanor (oops)  Ilene takes off with you in a 'LifeRaft' where YOU manage to fall out of to your death, after saving  whatever...
Play as Elizabeth (the following is not original) :
ELIZABETH CONTROLS :
Press A  to Toss stuff to Booker
Press Y  to Cry and question Booker about his moral standings
Press B  to Marvel at the outside world
Press X  to Open tears and do cool girl stuff.
Press Reset to start talking normal after a horrendous bloody gut-wrenching firefight where Booker slaughtered over a dozen human beings
What button do you press for 'Skipping', or is that Elizabeth's default movement ?
Your job is mainly to remove yourself from the hail of bullets while Booker exterminates yet another  Zerg Rush of baddies.
Press     'X' 'Y' 'Z' 'Z' 'Y'   to stab baddie in the back with pair of scissors (limited special  maneuver)
Bioshock Infinite 2 - not sure what plot there is left for a prequel or sequel - the cat is  already out of the box (to coin a phrase).  Maybe make the most of the convenient 'anything can  happen' multiverse and reuse Columbia assets -- but have it invaded by a multitude of different  opponents (one flavor at a time) -- Predators, Killer Clowns, Spider Splicers, Psychodelic Gummy Bear  Cannibals, Robot Unicorns, Chainsaw-wielding Raptors, Apache Lychathropes(Were-Jackrabbits), etc,,,
You play Rosalind and Robert Lutece in their last 24 seconds as they fry in their Sabotaged  "Transdimensional Contraption"
How about that we are microbes walking around in a giant organism named 'Ken' ?
MP with Skylines?  Problem : does it move TOO fast and the latency would mess up the Skyline  action too severely. (either (slow) making you a target on a 'track' too far away like a duck in a  shooting gallery, or whipping in so fast that opponents don't see you coming especially now that it  is more 3D)  ?
Already, other idiot developers, like for MW2 MW3, who have actually sped up MP movement rates, making  the latency effects even worse -- they cater to a crack-monkey 14-year old mentality.  Actually, I  found BS2 MP more realistic in many ways (which itself could have used more character HitPoints and  far less/no Insta-kills so that fighting could develop tactics a little, rather than largely being a  coin-toss).
  Running Trainz on Skylines - what they were meant for BEFORE they turned them into bizarro-land  Rollercoasters, and worse, illogical small circular tracks within the level.
Blooper Reel for the Infinite BS game (all your favorite scenes with stupid things happen - the  usual stuff they have in the Blooper content (no made specifically/intentionally for many movies).
Use the same idea as the Little Sisters Crazy Dollhouse(the delusion LS see we saw in BS2) -  Columbia is just  such a delusion Booker drops into, and the whole place is actually a charnal house  (corpse carnival) - everyone already dead but pretending they aren't.   The big moment : "I see Dead  People" ... (?)
Somehow warp back to the story point in BS2  -- Where in the end you weren't allowed to "get your  hands on" Lamb to have a proper "moral choice" to kill her or let her live and then face what Eleanor  would have thought about it.    Scene could be stretched with interactive flashbacks with all the  things Sofia Lamb did.
a 3000 year old Witch cursed a Village named Columbia to be forced to wander the world in  stupidity forever (hey that's a better plot than Ole Ken came up with...)   The quantum physics thing  was just a cover up to prevent the witchcraft making all "the damned" on Columbia revolt or commit  suicide.   Now "with an 'ending' unlike any seen before" - Elizabeth may be 3000 years old and a  witch or demon (... who cares at this point? if you get to shoot at them and turn them into a  explosion of blood and gibs?).
A Columbia Public Service Instructional sequence of 'Proper and Safe use of the Sky-Lines'....  (from the times before things "went to pot" in Columbia).
A room full of Automatic Gentlemen coming alive and coming at the player would be a memorable  situation.  Not all of them have to attack the Player but the Player doesn't know which ones are the  evil ones ...
Crawling up walls is something 'foreigners' do ... not upstanding citizens. (so no Spider Splicers  or Cat Crazies in Columbia).
New 'Heavy Hitter' - The mini-zeppelin would be really tiny (like the guys body is suspended from  it like a mini parachute (shoulder straps not one handed Mary Poppins) - the balloon just over his  head and the propeller on his back, weapons maybe on a tray in front of him).   Small enough to  maneuver thru alot of scenery (up in the air) but slower pace than running.  Flag streaming behind  would be a neat visual effect....  Pilot wearing flying helmet and goggles (to hide their face and  dehumanize them so you can slaughter without guilt).
--- --- ---
Rapture version of Monopoly (or CandyLand) ... don't copy that existing one, make up own ...  :
Sorry you can't play it in-game, it is a copyright infringement.
if you Pass the Lighthouse collect $R200.
Go to Persephone. Dont Pass the Lighthouse, dont collect $R200.
Splicer in the Wall !!  Head to the Plasmid Store.
All the obvious names from the Solo games for the different Properties
Austen Bathysphere - Pay Fare and Tip $R50
Little Sister leaves a Teddy, Collect $R129
Bad Fish for Lunch. Go to Medical Center (Dont Pass Lighthouse)
Circus of Values took your Money - Lose $R25
Take a Ride on the Atlantic Express
Ack!!! Flying Security Bot after you - run BACK to nearest Shutdown Unit
Get Away From The Big Daddy FREE card.
Unstable Teleport Plasmid - Roll Again Free Move
Parasite Steals your wallet - Lose $R50
Your Toilet Scrubbing Machine is a Success - Go to The Kashmir Restaurant
Big Daddy takes a dislike to you. Go to the Eternal Flame Funeral Home.
Epstein the Swami says "Look Behind You!!", go to the nearest Vita Chamber and lose a Turn.
Perhaps the Player finds these odd cards lying about (a Collect-them-all *Achievement* !!!)
--- --- --- --- --- ---
.
.
WARNING - This Website is    *** NOT SAFE FOR WORK ***
.

.

*** Warning - Fanboi Head Explosion Zone ***
Contrary Opinions are Being Offered HERE !!!!
---
---
---
---
Drink *CalciO* And Achieve Greatness !!!
---

.
.
.
.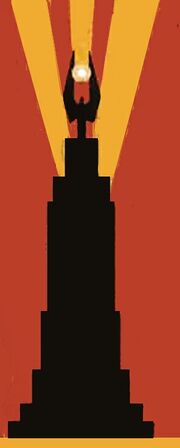 .
.
.
.
.
.
.

.

.

.

.

.
.
.
.
.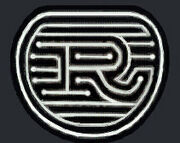 .
.
.
.
.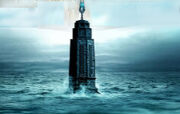 .
.
.
.
.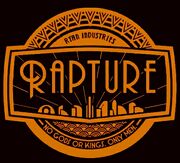 .
.
.

.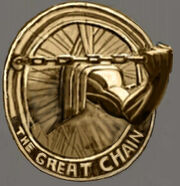 .
.
.
.
.
.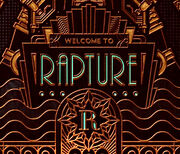 .
.
.
.
.

.
.
.
.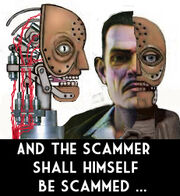 .
.
.
.
.
.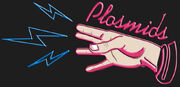 .
.
.
.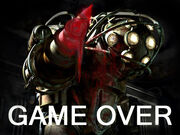 .
.
.
.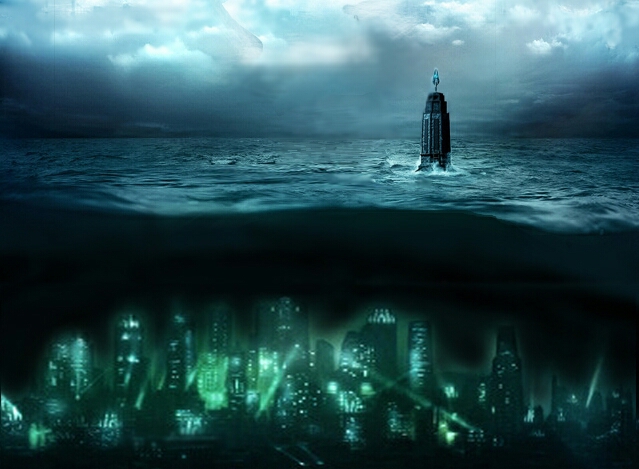 .
.
.
.
.
.
.
. .

.

.
.
.
.
.
.
.
.
.
.
.
.
.
.
.
.
.
.

.
.
.
---
WARNING - YES, This whole Wiki is a 'Thought Experiment', and YOU are the Test Subjects !!!!! (So are you Alive or Dead as per this whole Concept ???)
---
.
.
---
*WARNING* - This MMORPG contains blood and gore, intense violence, mild sexual themes, strong language and use of alcohol and tobacco.
---
.
.
---
*WARNING* - Fanbois May Find The Content of This Wiki Confusing and Distressingly Contradictory to Their Mindsets. Head Explosions May Result
---
.
.
---



.

.

.

.

.

.

.

.

.

.

.

.

.

.

.

.

.

.

.

.

.

.

.

.

.

.

.

.
.

.
.
.

.

.
. . .