--- --- --- --- --- --- --- --- --- --- --- --- --- --- --- --- --- --- -
More interesting items/ideas for a Bioshock Rapture MMORPG  
--- --- --- --- --- --- --- --- --- --- --- --- --- --- --- --- --- --- -
Part 67
--- --- --- ---
Grand Theft Rapture :
We got guns, Factions, people to kill, loot to be stolen, things to be blown up, lots of potential for mayhem ...
But Vehicles ??  With Submarines it just isnt the same.  Ditto with anything on tracks.
On Motorized Wheelchairs in Asclepius (the large City Hospital complex) ???
Motorized Bikes might be the best we can do.  Scooters in Rapture?
Heh - those Securis doors just dont open fast enuf  (maybe some kind of pre-triggering could be arranged). The bulkhead door of the 'streets' stay open (normally open) so for those good-sized paths this isnt a problem.
Splicers on unicycles would be just stupid - save that kind of thing for Columbia.
Chasing people with a chainsaw on a bike... (drill I suppose will just have to do.)
--- ---
Theres an interesting Thought - genetically altered potatoes to generate ADAM (...why not?) :
First Issue - massive/incompatible genetic changes can be VERY difficult.  Dissimilar base genetics require too many changes. 
Second - Mixing a plant with animal genes in particular  (in real world it is usually limited to generation of a single chemical, and that change most often being inserted into a bacteria (OK, so bacteria genetically engineered to produce ADAM??  Except that ADAM is a much more complex material/set of chemicals to produce OR they (in Rapture) would simply be synthesizing it).
BTW - directly synthesizing complex biologicals is even today often not possible, and in other cases too expensive/impractical (why they go the genetic path - if it IS possible).
EVE likely was a much simpler chemical (or combination of chemicals), and it is possible some amateur horticulturists were working on plants that generated EVE.
--- ---
Handheld Gaming Potential :
3D Performance in OpenGL ES on handhelds for some (semi) 3D flavored mini-games and Player Game tools (like a map system - which if useful enough might be used handheld WHILE also playing on the main gaming computer)
Need performance numbers for rendering.  The screen resolution, though getting better,is physically small  and thus the small screen pixel size probably requires looking at a larger-than-PC object representation to prevent 'eye squint' - means less can be seen on the 'screen' at once).   Advancing generations of handheld tablets and smartphones keep expanding their capabilities.
Limited/simpler MMORPG locations (effectively a mini-'level')  - Inside of  Your 'Residence', The local Bar, Your Greenhouse(farm), The City Library, A Workbench, The Material Exchange (equiv of 'auction house')   where there are limited NPC and other-Player interactions.  These could eventually be done to a reasonable detail level and object count for 'mundane' settings.
--- ---
Fun with an Accu-Vox :
Impersonate someone-you-dont-like's voice, get an Accu-Vox, and record a "Andrew Ryan Suxx" message, and then Pneumo it to the nearest Security Station.   That person you dont like disappears, and then you laugh...  (Seriously the 'Porter was framed' they made up was kinda lame/unrealistic).
--- ---
Grace Hollaway - Sofia Lamb's Tool :
Grace was an "aider and abettor" to the attrocities that Sofia Lamb carried out.
Was Grace willfully blind to the fact that there are new Little Sisters in Rapture (especially after her loud lamenting Eleanor's fate)?  More little children turned into Little Ghouls - or do those not really  count because they werent HER Eleanor ?
Can Grace not see Splicers (or at least humans) being talked into or forced to 'offer themselves' to 'sacrifice' and death to achieve Lamb's 'First Utopian' delusion ??     Eight years of this?   Can she not have heard all of 'Father Wales' cultist rantings about 'the Lamb' etc...  Shouldn't Grace have had a plot to "do in" Sofia because of what she was doing to 'her baby Eleanor' ? 
Has Grace closed her eyes to all the 'Unbeliever' corpses on display in Lambs kingdom ?? - obviously been murdered BY the Family.   Despite that Sofia Lamb long ago welcomed ALL to her 'Family' and now changed it so horribly??   Did Grace NOT see the lies, or she just didnt WANT to see them?
If she really wanted to save Eleanor from this 'Monster', shouldnt she have flushed that control key down her private toilet (or whatever other way she could have done, to thwart Delta) ?? 
Willfully ignorant ??   Thats no defense.
Makes you wonder how one-sided/distorted so many other things might be when you try to judge the situation based largely on Grace's (and all the other)  Audio-diaries and Radio-messages.
-
A Big Deal was made of Ryan's 'Trophy Wall',  but not much of those 'Unbelievers' left on public display under the Lamb regime ??   The people on Ryan's wall tried to murder him, and he took it personal.  Why wasnt Sofia Lamb there or Fontaine or possibly others if he was really so vindictive??  Apparently he wasnt.
--- --- --- ---
Suggested Humorous Alternate Endings :
- Eleanor kills Sofia, who is Ryan in Drag, and 'he' is reconstitued down in Rapture (his special homing beacon/amplifier for the special Resurrection Vita-Chamber function - he's been working on for 7+ years).
'The Rapture Family' was a ploy to get all the Parasite types to 'off' themselves down in these seedy Southern section of Rapture, while the good citizens are all up in the Northern part rebuilding his Utopia.
- Delta is actually Eleanor's mother ??     Eleanor I AM YOUR MOTHER !!
- BS2 Inconclusive Ending X : Player never progresses no matter how Eleanor whines or Sofia lambasts him. He becomes the King of Dionysus Park/Paupers Drop/Olympus Heights/or other... and never has anything to do with those people who got him killed in the first place.  Remember, all Alphas dont neccessarily die when they 'lost' their Little Sisters, and arent you insane enough already after slaughtering so many Splicers (or just being a Zombie to begin with ) ??   This is Similar to a possible ending for BS1, where Jack slacks off and just decides to run Fort Frolic himself, after off'ing Sander Cohen, and never goes on to kill Ryan (who can then go on to rid the city of Fontaine and then take care of Lamb as well).
- As The Little Sister in Outer Persephone, you (possessed by Delta) shove a pointy stick into the back of Sofia Lamb's head, as she sits at her desk contemplating how to murder all the "Unbelievers" in the Surface World (when she gets there).  Ding-Dong the Witch is Dead... , and the grateful remaining people elect Delta their King.  And everyone lives happily ever after (Eleanor gets to go to Paris....)
--- ---
Booker Takes some Pictures to Sell after he Gets Out of Columbia :
A Kodak Brownie camera seems too laborious to be practically and realistically taken around, with so much movement involved.  The protagonist is not allowed to carry more then two firearms.  Then again, even if they are going for a more realistic approach, for plot convenience and canonical fanservice, these could be overlooked.  Actually the real world brownie camera was quite small/portable and rugged (and easy to use) -- it was what made it popular and a consumer success.  Yet another 'Achievement' for 'snapping' all the 'Kadak Moments' in the game.
--- --- --- --- --- ---
Rapture would have been better off not portrayed with illogical excuses just to facilitate a shoot-em-up game plot :
Rapture was subjected to a new factor ('Bio') that Society could not handle (the 'Shock').  It overwhelmed all the normal stabilizing methods that could be used (unless you were North Korea where the leaders dont care if they have to kill half the population to 'control' things, and even that would be ineffective).  The BS1 'Twist' (Darth Vader is your father, Luke...) was largely irrelevant to the real story ( Bio-Shock overwhelms a modern city and Society breaks down, bringing doom) - the main character doesnt actually solve anything, only plays thru as another pawn, like Ryan -- Rapture is still on its death spiral at the end).  Solving the destructive problem would have been the real epic story.
The uncontrollable ADAM phenomenon was a sufficiently powerful threat to Civilization without having to turn Ryan into a fake tyrant, and have some dig against 'Free Market' ideals -- Ryans philosophy is somehow painted as the cause of all the problems, when it comes to pass the failure is directly from the result of a sociopathic parasite using ADAM as a tool to seize what he did not produce, and using society's freedoms against it).  If the ADAM 'Bio Shock' was sprung on OUR half-socialist/parasite laden world, it would do the same things, and have the same result.
-
Illogical excuses to force a Failtopia :
The whole Rapture project would have been planned out better (at 600 feet under the Ocean it had better be) - Ryan wasnt stupid.  To prevent things like supply problems happening, he would have had a balanced mix of housing and sufficient resources from the start, before 'self sufficiency' could get working.  There were years of time for adjustments/corrections/solutions, while they still brought in more (most of the) the population, and additional resources from 'the Surface'.  Such realistic adjustments seem to have been missing/ignored.  In business and industry you make allowances for failures/setbacks, which would be triply important in a place that was planned from the start which allowed nobody to leave.

"Free Market" has mechanisms within it to self-balance which was largely ignored for the sake of the plot.
Over-emphasis in the story of people being 'put out on the street' and 'not enough low end housing'.  Low end wages would NOT have been fixed (it is not allowed in a Free Market like Rapture's), so wages would go up with demand (there was a definite demand for maintenance workers as per 'the Novel' and the 'leaking' the Wales Brothers mention of many of the designs of their buildings).  Apartment rents would likewise come down (higher rent units would stand idle with NO income and still have maintenance expenses - which would increase as conditions degraded over time).  Owners would eventually HAVE to offer lower Rents or people like Sinclair would come in and undercut them.  That would be true for higher skilled workers and professionals who would move in to occupy the upscale accomodations as rents dropped.
The plot put a big emphasis on 'Free Market', and Ryan would not have wanted to control Wages as they are also part of a free market and free competition.  He would not allow unions as they are the same thing as price fixing/monopolies in commerce, but wages/salaries will adjust themselves anyway (and remember there were years of time for this to happen by the time of the BS1 game).
Would Ryan not encourage competing companies ... power company, transportation company, industries, manufacturing, security firms -- all possibly competing against him (and he likewise would have to lower prices as his competitors did).
Would Ryan Industries have actually owned most of the buildings (controlling most rents) -OR- were some (many?) sold to (or built by) the many rich people who came to Rapture with their life savings/fortunes (who even if they werent businessmen, would they not make investments for income and opportunities)??  Surface money was converted to 'Rapture Dollars' on arriving, and rich people understand about controlling their own assets via property ownership (versus renting, when rents could be changed at any time, or banks folding, taking deposits with them).  Low/non-existant taxes made ownership an even more inviting prospect.
The same would go for other expenses, like power and other utilities.  Ryan would have encouraged others to build competing sources for everything.  Those DIFFERENT owners would have to compete, which would allow corrections to costs of worker living expenses.  Same goes for other consumer goods which could adjust towards more low-end production when the market calls for it.  There were likely many niches in such a small closed economy (the markets can never grow very large - nothing like in the Surface world).  If a business grew larger based on efficient production and better prices, they likely wouldn't be able to control a market and raise prices exorbitantly without competition rebuilding itself ontop of new technical advancements.  Ryan would have actually planned to invite people who would start new businesses which could compete, to avoid the problems of monopolies.  Their would be no government actions to help facilitate monopolies, as there are in our world.

The out-of-work construction crews were said to be a major problem (Atlas fodder), but they were winding down building the City before the majority of the population had arrived (long before the events of BS1). Their numbers (a coupla-thousand at most, and many may never had even come to Rapture through working at the surface) would have been only a small part of the City's total population (20000-40000).  No more workers with those obsolete/unneeded skills would have been brought in.  The existing construction workers would have been shifted over to manufacturing/maintenance/other jobs which the City required (it would have been part of 'the plan', and Ryan would have vetted the construction personnel with that in mind, since noone was 'allowed to leave Rapture' once they got there).  Not all the construction would have been narrow 'specialty' skills, and general skills could be put to work in Rapture's expanding industries (farming for one), as well as many other jobs.  It is unrealistic to think that the workers could NOT have done other jobs.
People coming to Rapture would have brought along entire industrial/manufacturing plants (starting them from scratch would be insane and likely impossible - there is just too much specialized machinery need in modern industry).  Many ordinary jobs of all kinds would have been required to support those business operations (another source of switch-over jobs for the 'construction crews', many of whom would have a wide range of skills themselves).  Most of a decade went by for this adjustment to happen before the Civil War was supposed to be fueled by the alleged 'class warfare'.
-
Fontaine was actually the Largest cause of much of Rapture's Economic Distress :
- Smuggling operations undercut the in-Rapture production of goods (those with wealth would have bought and encouraged more local 'luxury/quality' goods production, and generate jobs within Rapture, if the buyers  hadn't had an easy outside alternative). 
- Since outside goods have to be bought with something, what was it that Fontaine and the other Smugglers traded for the goods they brought back to Rapture ??   Adding that into the whole situation - how much more would have been the likelihood of Rapture being exposed to the "Parasites of the Surface" than the simplistic presentation of 'Smuggling' in the Game ?  Mentioning THAT would have illustrated better why Ryan wanted the Smuggling shut down, and even eventually his demanded the Death Penalty for that crime.
Apparently Ryan knew there was a major Smuggling operation, but his men oddly could come up with no evidence, even after several years -- and Ryan did followed Rapture's (his) own rules about 'due process'.  In as small a place as Rapture, this inability to discover that mass of criminal activity seems ludicrous, even with possibly some bribery hamstringing Ryan's Security.  Meanwhile, the smuggling profits went into Fontaine's pockets to be used to further his other growing criminal ventures.
- Fontaine swindled his own employees on wages (an Audio Diary mentions this), and those that didn't like it wound up dead.
- Criminally running competitors out of their fish (and other) businesses and raising prices because of his near monopoly (you think he would not ??)  Like Capone, he branched out to many other businesses, and no doubt employed the same criminal tactics.  When people started getting killed by Fontaine, THEN it should have been enough for Ryan to go after him, but that conveniently doesn't seem to have happened (it would have gotten in the way of that plot, after all).
- Highly addictive ADAM being intentionally distributed -- which incapacitated/deranged workers, and took away money they needed to support themselves and their families,  causing mass violence and disruptions (including murder) amongst the population.   Raptures competitive newspapers and 'journalists' should have been Screaming about that.
- The Kashmir Incident that caused the 'run on the banks' (and a market crash), when people had to buy weapons and their own Plasmids. (Ryan would not have done the 'just print more money' solution that politicians these days like to do so much).  It apparently bankrupted many who had to shutdown businesses, further damaging the economy with even more people losing their incomes.

- Fontaine's Splicers disrupting normalcy in some sections of the city, quite a while BEFORE the Civil War even started (?). Maybe not on a large scale as 'Atlas' wasnt on the scene yet.  More damaging the publics confidence, than producing bodies in the streets.
- And of course, 'the Plot' called for Ryan to not be able to prove any of Fontaine's crimes/treasons while Fontaine's operation/power grew (a huge smuggling operation that ran for years...).  Thus preventing shutting down of Fontaine BEFORE he built a whole Splicer army to start a war with (violence and criminal activity were NOT part of the 'free market' system, and Ryan would have had the public's support to curtail Fontaine).  The Smuggling was actually Treason against the safety of the people of Rapture, and the City Authorities might have got more support/speed in convicting Fontaine if that was declared earlier (didnt sound like it was announced til later in the Civil War period - like shown in the BaS1 DLC).
- ADAM is obviously causing insanity and mayhem -- common knowledge throughout the City (doesnt Booker say so?), even 'No-Laws' Rapture would allow Ryan to publicly call for proven mass-poisoners (Fontaine chief among them) to be shut down, and let those of the public who were harmed denounce and charge the intentional poisoner (Fontaine) if he did not desist.  But no, Ryan couldn't possibly do that (even though simply creating Public awareness of the dangers would NOT be against his 'principles', he conveniently was NOT given this as an option in the plot).  Then of course Shutting down the proven dangerous ADAM business as a public menace was somehow 'against the free market'.  So it was contrived that massive addictive 'sideeffects' (even with widespread public use/misuse) did not show up til much later, when it was too late to stop it, apparently. 
- Then we have the (murderous) 'rebels' are 'freedom fighters' rubbish, which in real life would have Ryan backed by the majority of Raptures citizens to obliterate Atlas and his murderers.  A Citizen's militia would have made short work of those terrorists.  Atlas and his 'army' would have been systematically driven into some corner, and with doors locked, heat and air turned off, become a footnote in Raptures history.
--- --- --- --- ---
Plausiblity of the Big Daddies - Can a human survive having a diver's suit grafted on to them? And what are the suits made of ? :
A Big Daddy is a cyborg (part human, part machine, joined/grafted together).  The suit in itself doesnt have to be strong to contain pressure as the inside of the suit is nearly the same as the outside water pressure (its the Big daddy that has to be able withstand that).  Its acting as armor is something else and for it to be flexible, those parts cannot block too much damage. Some of the later BD suits look more like knight's armor.
Assume they have been made using the ADAM genetic tech and other medical tech that Rapture's genius created to solve several problems :
- For the Grafting - tissue/foreign body rejection issues for attached mechanisms - the treatment/whatever that keeps their tissue from reacting significantly.  Not sure to what extent the 'grafting is done. Structural reinforcements, control mechnisms, metabolism, waste disposal.  Interface between the living and non-living parts of the whole have to be accomplished.
- For the BD Diving Suit problems (we've seen them out in the ocean) - those are not pressure-resisting Hardsuits that maintain normal pressure, they are closer to the conventional flexible "diving dress" (real ones are rubberized canvas) that you pressurize the inside air to just over the outside water pressure (around 19 atmospheres of pressure at only 600 feet).  That is actually well beyond safe/survivable (sea pressure) scuba diving -- 150-200ft max for humans ).  "The Bends" (google it) would happen when the Daddy comes back inside, and the pressure is lowered to the 1 atmosphere inside Rapture.  You also get the pressure change effect simply by moving between different depths.  I would not put Rapture too deep or the materials/technical problem increase geometrically for any practicality. (The six miles under the ocean or 5000 fathoms (30000ft down) uttered by Atlas in BaS2 are utter fantasy and simply 'good' sounding rubbish.)
So the Daddy needs some Tonic/Plasmid to sweep gases out of its blood rapidly for that transition (or to mitigate the effects some other way) to prevent the air bubbles which form in the blood from shutting down its vascular system.
- Then there is the strength to move in that very heavy suit, when out of water (suit plus tanks and tools and their power systems/weapons and those weights to keep it from floating from displacement buoyancy) that may weigh MANY hundreds of pounds (600-800 total weight from what the suits full displacement looks like).
Add the lifting of tools and the other manipulations BDs do in their normal work.  That would require Strength Tonics (we've seen in-game) to super grow muscles and bones to support/move that weight.
To power that physiology the digestive system/vascular/etc.. would also have to be enlarged/made more efficient - bulky/bigger body size means squeezing into the suit (closely or the suit volume gets bigger/heavier and the body needs to carry that suit volumes equivalent in water weight, requiring even more weight, then more strength, etc...)
- Add whatever mental conditioning (possibly reinforced via Plasmid/tomic/other) needed for the Big Daddy to operate/behave as it does (it is still capable of recognizing problems and carrying out solutions using many skills, handling tools to make repairs -- that all takes coordinated actions and planning, previous training, etc.. ) and to intelligently take direction for tasks AND also to act independantly much of the time (its not a remote control robot).
- The mechanical part of the diving suit has to hold sufficient oxygen for a normal work cycle (time to get outside/walk to work location/do some work/get back to wherever to recharge, all with a good safety margin - preferably more than 60 minutes of work each cycle).  With its larger/greater energy burning physiology, perhaps some Tonic/Plasmid (or other) helps to make its respiration more efficient.  In Rapture's interior, the Big Daddy can make use of the available air directly (and even recharge/renew whats in its storage system?), while getting done whatever inside work it does (including babysitting Little Sisters).
- Power -I havent figured out if there is any 'Power Assist' for the BDs main body actions. Some combustion power source?  Im not sure that can work when in that high sea water pressure -- such a system has to exhaust to the outside of the suit.  So batteries/electrics might be the only workable solution - most likely so limited that its really only used for the tools and control equipment.
A hardsuit with a normal human in it has alot of problems - it has less flexible joints and weighs alot, so that you generally need a crane to take you out of the water.  They are also more complex and expensive.
--- --- ---
Keep It Simple Stupid :
As for the Science involved even being capable of such things - keeping it simple helps.  I dont recall in the Book that they had many other poly-Splicers which like YOU (Jack/Delta/Sigma and a few bosses) are seen in Rapture.  They mostly were only one/a-few Plasmids per individual (multiple Plasmids/Tonics would likely interfere with each other with the modifications/changes/stress they make to your body), so it costs more to technically accomodate it or to suffer long term results (which the Player wasnt around long enought for). 
And that Presto-Chango immediate switching of our 'equipt' Plasmid in the game (a game player-action facilitating aspect) would require almost instant major structural/physiological body changes, and THAT being done repeatedly (hand going Fire to Ice to Lightning bolt, etc.. done quite rapidly for US).   Tissue really cannot change that fast structurally (even with changes via genetics being possible).
The massive genetic changes to build the physical structures in you body for these various effects is a bit hard to put into a bottle and inject and take effect in seconds.  The process could likely use a very sophisticated time delay of seperate components introduced to your blood for the differernt phases of the 'treatment' (time delay encapsulation like many medicines have)  - a progression changing a multitude of genes, then waiting for the targeted tissues to change before the next incremental change, etc....
The unrealistic rapidity was added for game play purposes (some adjustment could be allowed in the MMORPG).
The ADAM itself does not have to be (shouldn't be) Stem-Cells, instead the Sea Slug-originated-chemical would cause your body to make Stem-Cells rapidly (that already do match YOUR genetics). Those are then changed using the the specific Plasmid's genetic components which guide the modifications for specific tissues at specific locations (injecting some of those Plasmids juices into the actual arm/hand where the Flame/Ice/Electricity shoots out of might help localize the concoction to make the structural changes (certainly speed it up).  (Heh - Bizarre possibility if you accidentally get an injection in the butt.... Save that for the MMORPG Bloopers Reel.)
Other places in my 'Wall of Text Xtreme Blog', I mention that many of the 'physically' impossible things Plasmids are shown to do are actually really something else (the throwing Electricity is actually projecting charged plasma gas (like ball lightning) instead of an electric current that cannot flow thru air normally, or (maybe better) its like a Taser with small projected darts and tissue 'wires' to do the conducting and a Electic Eel-like voltage generator in the Splicers body.  The Ice thing is something else (generating Cryogenic Gas/Liquid is much harder than spraying a combustable fluid that ignites on the way to the target). Is it really a Super-chilled liquid (how exactly does human tissue make that?) or is it a mass of insta-super-glue (a whole hell of a lot plausible/workable)???  
Many of the other Plasmid effects rely on some Psi effects, which are still pretty borderline EXCEPT that if I can (in real life) bombard parts of your brain with microwaves/high frequency sound correctly, or even flash lights in your eyes (epileptic effect), it can have a REAL effect in Disrupting your brain ... meaning that some biological/physiological way of generating/projecting those effects is at least a possibility -- Sci-Fi and not Magic/Fantasy...  ie- 'Frozen' because you are paralyzed ... Teleportation then may only really be the Houdini 'clouding your mind', and then walking to its new place while you are distracted ... (note the puff of smoke and a bell ringing) ??.  Telekinesis is greater strength to throw something, after using the mind clouding so you dont see the guy simply walk/climb over to pick the thing up and carry it back, or throw it somewhere (OR (hmm) some Spidey Silk mechanism to physically pull the item from a distance ???)    Even the Insect Swarm may be a mind-clouding/mental attack, combined flinging tiny exploding spitballs full of halluecinogens/nerve poisons or better -- thus induced spasms in the target which do all the damage, instead of anything insect-like things actually near them. 
--- --- --- --- --- ---
Raptures Rapid Acceleration of Technology Developments :
Real genetic change capability/technology largely doesn't exist even today (No, Duhhhhh)  as it is too complex/not yet understood, etc..  But if we did have an ADAM-type ability to have a human produce alot of Stem-Cells in their body, we would be much further along.    WHAT IF in Rapture, one of the first ( 'hard'/'slow') developments was 'Brain Boost' (administered initially in some slow tedious way, but capable of turning on much of that 90% of our Brains we dont use -- not so drastic a genetic change - of something that is largely already there )?   Which, in turn, some unleashed brillance then made the 'improved Brain-Boost' easier to create, AND then made the next better 'super' version even easier to create?? Thus resulting in ever greater 'Genius' to understand and create all the rest of these ADAM things (and the packaging for the immediate-activating simple-one-step magic bottle) ??????
We never heard if Suchong/Alexander/others were Brain-Boosted, or if THEIR talents were fully natural.

Brain Boost's Mantra  - " I am going to Do something Smart Today" ...
--- --- --- ---
Patent Infringement  - Is taking ideas from the Surface considered Stealing "work of the sweat of someones brow"? : What would Ryan's Philosophy make of that ?
Ryan still had holdings on the Surface.  Did he just buy alot of those ideas to bring them to Rapture (or handle it for Rapture businesses wanting/needing the info) ?   Many Scientific and industrial technical journals were available just with a subscription.  (Of course Ryan had access to everything is Surface industrial empire had).  Getting ahold of working versions as well.
Paying Royalties would be a seperate issue for 'licensed technologies'. (exactluy how would THAT work?)
He may have believed there was a 'grey area' in that "ideas are a dime a dozen" and the hard part is making them work, which NEEDED to be achieved in Rapture to use any of that knowledge to produce products/services in a sustained way.   Specialized tools and materials might be needed (AND the ways to make them), but many  could be outright purchased and sent to Rapture, even long past the 1952 isolation.  Things do eventually wear out, so either a sufficient stockpile would have to be accumulated (tools, materials) OR the ability to produce them locally needed to be assured for Rapture's Future.  Some things might be 'done without', or alternatives found by Rapturites.  But many materials just canmot be found/made in the ocean and if they were Critical would have to be accumulated from the only source - The Surface.
Rapture might try to be 'self-sufficient' and maintain a modern technological world for its Citizens, but that probably was not achieved so quickly and some things would still have to be done contrary to that directive.   Even needs in the growing City - oversights which would have to be handled, which couldnt wait for local production (at least easier during the city building phase before the 'cut off' in 1952).
Even post 1952 - likely certain critically needed things were "officially" obtained.  And if 'Ryan' could do that, why not others who had a real 'need', and not just for for-profit Luxuries...    Would that be considered 'Smuggling'?  - perhaps again a grey area for what is defined as 'Contraband', and how that situation changed over time (another MMORPG historic story).  Official channels may have existed for obtaining such things, if need could be proven, but all done officially - with sufficient safeguards to protect Rapture's secrecy.
--- --- ---
How the heck do I think of all this stuff ?  Yes, How ? :
Just look at normal life and some part of Rapture Past/Present/Future might include some aspect of it.
How much of it is 'relevant' to 'the story' ?  The MMORPG has a much wider story than the Solo games, (RAPTURE IS THE STORY), and presents a much bigger list of characters, locations, and props than the little vignettes we saw in the Solo games...    Portraying in a much more complete way is the goal.
The MMORPG is the 'canvas', but the MMORPG's "capabilities" are the 'paints'...
--- --- ---
"The Adventures of Captain Rapture" - Saturday Morning TV Cartoon Character :
Now that New Rapture Children again are (hopefully) safe from the Chaos brought by 'The Parasites'...  Reruns of old recovered cartoons.
Super Hero - Tirelessly saving Rapture from "The Parasites"
His arch-enemy  "The Leech" ('The Tick' was already taken...)
"Remember Children - 'A gain for yourself is a gain for all.' "
"When you compete hard, everyone benefits -- what if Edison had said "I give up !!!" ?
"A happier Parasite-Free tommorrow"
--- ---
Delta Smoking Cigarettes ?? :
Maybe the flash fryer in his food intake works for this ??   Or is he eating them?
All shall be revealed.
Obviously Big Daddies were more than mindless slaves  (Little Sisters were conditioned with Potato Chips, so why not 'reward' Big Daddies with goodies -- Booze is a renewable resource - though the though of a drunken Big Daddy careening about the street gives one pause).   Later after things fell apart there seems to still have been alot of this stuff lying around.
--- ---

.
.
WARNING - This Website is    *** NOT SAFE FOR WORK ***
.

.

*** Warning - Fanboi Head Explosion Zone ***
Contrary Opinions are Being Offered HERE !!!!
---
---
---
---
Drink *CalciO* And Achieve Greatness !!!
---

.
.
.
.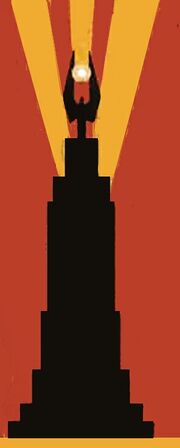 .
.
.
.
.
.
.

.

.

.

.

.
.
.
.
.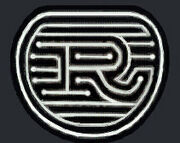 .
.
.
.
.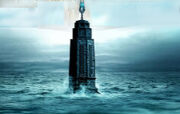 .
.
.
.
.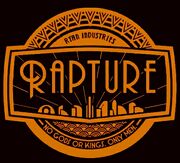 .
.
.

.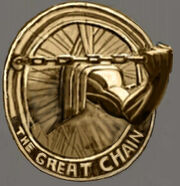 .
.
.
.
.
.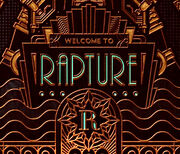 .
.
.
.
.

.
.
.
.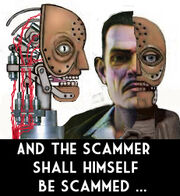 .
.
.
.
.
.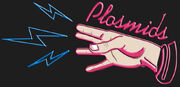 .
.
.
.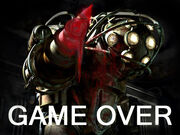 .
.
.
.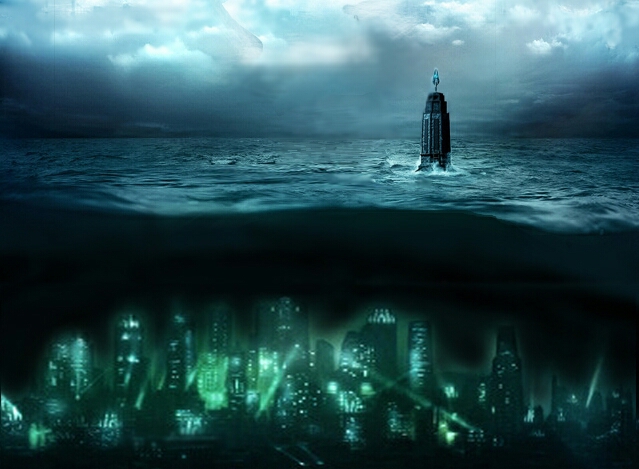 .
.
.
.
.
.
.
. .

.

.
.
.
.
.
.
.
.
.
.
.
.
.
.
.
.
.
.

.
.
.
---
WARNING - YES, This whole Wiki is a 'Thought Experiment', and YOU are the Test Subjects !!!!! (So are you Alive or Dead as per this whole Concept ???)
---
.
.
---
*WARNING* - This MMORPG contains blood and gore, intense violence, mild sexual themes, strong language and use of alcohol and tobacco.
---
.
.
---
*WARNING* - Fanbois May Find The Content of This Wiki Confusing and Distressingly Contradictory to Their Mindsets. Head Explosions May Result
---
.
.
---



.

.

.

.

.

.

.

.

.

.

.

.

.

.

.

.

.

.

.

.

.

.

.

.

.

.

.

.
.

.
.
.

.

. .
.
.