--- --- --- --- --- --- --- --- --- --- --- --- --- --- --- --- --- --- -
More interesting items/ideas for a BioShock Rapture MMORPG 
--- --- --- --- --- --- --- --- --- --- --- --- --- --- --- --- --- --- -
Part 66
--- --- --- ---
Economic Distress (the Earlier Economic Depression or Recession) :
Apparently Rapture had a recession/depression in the early 1950s as the result of city construction largely  ending. Caused by some job loss/readjustments, but large disruptions of money flows to all the things  (directly and indirectly) involved in that construction business.  As mentioned before there were fewer  than implied unskilled construction workers and more had transfer skills, but there still would be a labor  glut as the construction shutdown and the supply pipelines ceased.
Crash - Do the same mechanisms operate in a Rapture microcosm (20000-40000 people)? versus a larger real  system - like the American Economy ( 1930 census 123,000,000)  ...   ~3000 times larger.   Its still  largely a phychological effect that can exaggerate negative effects.
Would there be less 'fluidity' in the financial market to disallow an equivalent of the 'freefall'  situation.  'Crash' - would it be slower than in the real world - chance for recovery of partial value for  investment (if people/institutions had learned anything from the unsecured/poorly secured loans in the   late 20s).  Rapture wouldnt regulate speculation, but would have to enforce protection of law measures for  contracted 'safe' investment.
Lesson about speculation margins - sell-off terms  'margin call', bankruptcy/security conditions  ( a  general realization of the 'risk' involved, though stupidity cant be eliminated).
What is the money in Rapture based on ?  Specie ?  Value derived from some precious metals in Rapture ?
Who issues money, and how much, and could the Money Supply fluctuate (inflation/deflation) ?  Is there  enough money in circulation that is 'backed' by something real?
Value might be based on a basic utility power quantity - Rapture Dollars would ALWAYS be accepted as  payment (kind of like Civil War Geenbacks (paper money) that were made acceptable largely because they  WOULD promised to be accepted to pay all government taxes/fees).
Banks offer loans (middlemen who match up lenders/depositors and borrowers) but prefer to have some kind of  contractual security (with risk costing a higher interest rate).
Unregulated Banks offer risk to lenders for higher 'cut' - with lower chance of recovering on loan failure  (even with borrower's security being surrendered).
Many people who came to Rapture brought their life savings, which was used to pay for construction and  converted to ownership in Rapture property.  Taxes would be low (a small uninvolved government paid via Use  Fees).   Some stagnating properties (during economic downturns) may be sustained with minimal expense,  after utilities turned off.
Banks setup mortgages with security (building/holdings owned by the Bank if bankruptcy happens).
Companies can also be reorganized after going into receivership.
Firesale acquisition of 'company' by new investor who would be buying to utilize and reactivate.
A  bankrupting company defaults and the Bank owns whatever assets the company had - tools/material  (depending on the loan deal).
There can be only limited market in the Rapture microcosm, so there is limited production competition. This  means if one company goes out of business, and what was produced is needed (strong market demand), then  there is an opportunity to reopen/replace the business.  The employees are likely still around and there is  a high possibility that production could resume.  Prices could go way up in a shortage, depending on the  utility of/demand for the product.
Rapture has few 'large' industries', and limited automated production - so restart of production might be  not so complex.  More small specialty companies (with multiple product sources competing).
Less-demanded/less-needed (optional) products consumption would cease , while demand for basics (including  services) would continue.
How large could a city-wide credit bubble be ?   How much credit was in play as a percentage of the economy  ?  "Let The Buyer Beware" should be a little better understood (the whiners in BS1/BS2 would really only  have been a small minority, and few would join an 'Atlas' anarchist).   Some people like Prentice Mill  portrayed as 'wiped out', would actually still have been one of the richest men in the City, if even a  fraction of his Ryan-requested 'Loan's were secured. (a bit of contrived BS there in that plot item - very  little surface understanding of basic economics on the writers part).
Stock Market (stock exchange) or more limited 'share' system as a scled down Rapture-sized equivalent ?  (less volatility...)
Money supply - how is it run/managed?
Money doesn't disappear, credit does (money still available to be loaned, if the owner accepts the risk)
Where does money go/wind up - people who have it will eventually spend it or invest it, but can become  cautious when the investment climate becomes dodgy.
Banks 'Savings' account customers get repayment from liquidated mortgages(and whatever other security  required by the loan), and bankrupt company procedes, so the saver's savings have at least some monetary  recovery (perhaps alot, depending on what the loan security was).
What size of non-speculative savings in Rapture ? (and how many people just save it in a deposit box at the  'Bank' as well as 'Safes' at home ??)   A bank has to loan out the 'saved' money to be in business - so  what would those loans be for to be 'safe enough' in the customers minds ?
I suppose Hephaestus Power (a classic utility) might be acceptable, but the loans would go to expand the  infrastructure and not have high interest (and not be limited as it is tied to city expansion and in  economic distress the utility use declines).
--- --- ---
Did Fontaine Stash some of his Profits on The Surface ? (Plan Z) :
He had to sell some product of Rapture in trade for the incomming smuggled goods.  It would require a good  sized ongoing process/establishment for his Smuggling operation on the surface.   Art/antiques/precious  metals/Technology(?).   Permanent organization, up there, to maximize the value of conversion by cutting  out the middleman ("Fences" often give as little as 10 cents on the dollar....).
Fontaine may have had at least some limited Surface resources (from before he came to Rapture) to get some  Surface money to use to buy his initial Contraband.  But that would only get him started, while he  organized his permanent system.
Fontaine (and any other smugglers) had to have contacts to obtain the Contraband goods, snd to 'fence' the  Rapture goods.   Who did this and how much could he trust them ?   Did he himself go (or send a trusted  underling) to the Surface with any frequency, to supervise this operation?
Might he have had 'investors' (did he have 'investors' among the rich who would have far more Surface  resources to utilize? from which he took a large 'cut' ?)    Mafia/Organized crime surface connections? Or  do they take too much of the 'cut' themselve and would seek to have their own people eventually take over  the 'operation' ?
Where there other smugglers beside Fontaine of any real size ?   Was there a 'syndicate' (at least at one  time) ?  Did he strong arm them/take THEM over as he did other lawful businesses ... how many murders?
This also begs the question about resources that Fontaine/Atlas might have called upon to fight the Civil  War.  (Reasons why he may have lasted so long).
--- --- ---
How many Part-time Artists/Scientists/Inventors/Businessmen did Rapture have ?  :
You have to setup and work to 'produce' before there is a viable 'Product' to sell (and possibly never, or  none for a long time).   Starving artists is not just a 'quaint' phrase.
Some 'hobbies' may develop to be more directly a second job/business with product/service able to be sold  continuously (and eventually grow to be a citizen's primary work).
Numerous 'kitchen table' inventors in Rapture... (many more than in the normal world, probably).
How does this 'inventor' person live in the meantime ?  A Ordinary Job and the other thing is done in their  spare time.
Patronage possible, but limited.  Not everything leads to profit.  Though there are other reasons someone  gives patronage - so the IS a potential for all kinds of interesting things to be found/developed in  Rapture.
--- --- ---
Interesting in their Detail as Examples of Mini-Games :
http://bioshock.wikia.com/wiki/BioShock_2D_%28Mobile_Game%29
http://bioshock.wikia.com/wiki/BioShock_3D_%28Mobile_Game%29
--- --- ---
Metro Trolley System :
Anton Kinkaide consolidate Raptures various Trolley system in to one.  Many small local Trolley routes had  been built, but some were ineffectively run.  So, as often happens, smaller struggling companies are bought  out by a large one, building a larger better connected system, redundancies are eliminated, equipment  standardized, and economy of scale increases efficiency. A system was built up that did a better job moving  passengers around Rapture, so that it outcompeted the Atlantic Express, which was not as flexible or cost  effective.  The Bathyspehere system, though integrated into the 'Metro Transit', was too high end for the  majority of the daily passengers who routinely criss-crossed Rapture, going to work or shoping or to  school.
In Rapture, there were no real roads (or hardly any such significant system) for automobiles - which were  the surface things, along with buses, which drove many of the Real World Trolley systems out of business.
Those Toonerville Trolley caricature cars (we saw in BS1) could be some of the equipment from the earlier  independant routes, and had been retained/kept operating for heavy Rush hour traffic and special extra   traffic events (like Footbal games at the Stadium, or various Fair events).   We see these old Trolley cars  in BS1 having been put back into service after newer Metro equipment had been damaged or destroyed by the  Civil War fighting.
Note- as mentioned before, the Trolleys shown in BS1 were a laughable misrepresentation carricature of what  the system would HAVE TO BE in Rapture.
--- --- ---
ReJuvena (Tonic) from Sinclair Solutions :
Interesting that ReJuvena is offered by Sinclair Solutions (versus others shown from Ryan Industries or  Fontaine Futuristics), which shows that he produced his own ADAM products, as well as doing ADAM product  testing for Ryan Industries (and others).  This is also before the Kashmir Incident (?), as how many people  would be interested in cosmetic stuff after the Civil War started (better things to spend ADAM on..). Also,  by then, stories about a crazed Steinman would have already been around, making him not the best example  for the Tonic's advertisement.
It might be that ReJuvena was a Tonic which could alleviate some of the cosmetic effects of Splicing (and  thus might be in high demand as those effects increased in the population - something Sinclair would think  of...).  And as such, might be a clue to some process for an eventual cure for the "ADAM Sickness".
--- --- ---
Something Amusing - Villain on Turret Mechanism 'Wheelchair'
'Boss' For a Mission (at some enclave out in The Ruins)
The cute putt-putt sound from the engine, as it draws near
The chair... with various odd accouterments and devices
Even better if it doesnt steer too well (certainly having problems with uneven surfaces).
Villain has to have a proper White Longhaired Cat (to be stroked while you are being told how you will  die).
Talks like Dr Strangelove with a German accent
--- --- ---
Experience what Ruined means :
Player goes into a long-past flooded city section to salvage and possibly to survey the damage for  reclamation.  Flooded areas :
All the lights/utilities are out - darkness except for faint light from surviving windows.
Jammed doors, rubble blockage, warped floors, false ceilings/walls collapsed/eroded.
Any flood long ago swept out contents into a jumble with alot of the less durable objects broken or  severely damaged or rotted. 
Water damage more than some peeling wallpaper and corrosion.
Sealed sections behind safety bulkheads to protect from Sea Pressure - Water filled areas would need  deep-sea diving equipment.
Fire damage, pilfering, neglect.
--- --- ---
Ryan : "Have some chosen to destroy themselves with careless splicing? Undeniable. But I will make no  proclamations, I will dictate no laws. The Great Chain moves slowly, but with wisdom. It is our impatience  that invites in the Parasite of big government. And once you've invited it in, it will never stop feeding  on the body of the city."
Ryan says HE wont impose laws, but the citizens themselves would have common laws and ordinances to live  by.  You cannot run a City by Anarchy and have it survive for long, let alone prosper.  At some point there  is still a line that shouldn't be crossed, but proper actions are still allowed.  When Splicers start  attacking other people (infinging on THEIR rights) and the instability is caused by this 'drug' (well  beyond what alcohold does), then what measures might be taken -- might be DEMANDED by the populace ?
Ryan in normal times lets the citizens decide, leaving it up to society to balance itself, and only in an  emergency does he intervene.  ADAM becomes entrenched because side effects are largely hidden, and suddenly  much greater ADAM use results due to society imperilling destructive action by Fontaine/Atlas.
Unfortunately we are not shown Rapture's population calling upon Ryan and demanding his imposition of  strong war measures - it is all portrayed as being his 'tyranical' decisions. 
--- --- ---
Animal ADAM Fun Farm :    (some animals are more Spliced than others...)
If you have animals who have absorbed ADAM somehow. Unless the Tonic/Plasmid mechanism was geneticlally  tailored to them, it might not work too well (95%+ same genetics for Chimps but how many chimps have you  seen in Rapture ?).  Some of the generalized Tonics might work on a wider range of genetic targets, but  undesigned (largely disruptive) side effects would be a likely result.  Plants might get similar  'enhancements', and indirect absorbtion thru feed could happen  (plant genetics being magnitudes more  unlikely in effect, other than very fundamental biochemical ways).
Farm animals with specificly created ADAM intentionally applied to improve yield ??    Costly (unless was  to produce valuable drugs OR very limited doses were required.)   Tonics would likely be the majority of  the applications.
Second path - unintentional : if it somehow obtains a Plasmid type modification, how does a feral animal  inject EVE into itself (new bottle oral-form EVE, or EVE plants, mentioned elsewhere, which might have  enought in them to act as a regular source).
Weird effects for animals which have absorbed ADAM - deformed in various ways - though likely would be  fatal (like cancer) much of the time ??   The Plasmid which are dependant on a whole sequence of specific  modifications would likely never be complete.   Still it would be 'fun' to have to face some of the few  exceptions.
--- --- ---
Posters For Atlantic Express still Common Up on Walls :
If the system had been 'shut down' around 1952, when the bankruptcy of the AE took place and formation of  the Metro Transit, then why are these posters still up 7 years later in BS1 'civil war' times?   This  reinforces the idea that the AE system was still working, maybe only for 'Long Distance' trains for  passengers, and the Freight system which would have stayed profitable.  Besides, it is obvious that parts  of the AE still operated 7 years later than that (in BS2).
--- --- ---
The Fix :
You find the shell of a vending machine (of some flavor), perhaps with a few pieces which have not been  destroyed or stolen.  Useless?  Not if you can find and/or fabricate all the missing parts and repair the  rest.  Then you will have a machine to place somewhere where it has convenience (or a central place in New  Rapture where specialty items you get ahold of can be sold) and will make it useful enough for other  Citizens (and Players) to buy stuff from it.  No doubt upgrades, like better security or other  modifications, will allow the machine to do its job, and make you lots of PROFITS.   Restocking your  Vending Machine out at some Border area will become a Mission, as will obtaining/making useful items to  stock it with.  Your 'Team' NPCs can be tasked with more mundane servicing in 'Safe' areas.
--- --- ---
"Magic Eye" Tube - another Tube-Era Display Method :
Used as indicators for devices which gave an analog visual indicator used to show some state of an  electronic machine (it really indicates a voltage offset, but that can be generated from just about  anything via a sensor).
http://www.magiceyetubes.com/patterns.htm
Basic graphics to make one that works in the game, and gives scripted indications for the player's use on  all kinds of device Assets.
--- --- ---
I saw my first cat while going through the game again today ... though it was on a cutting board in Sander Cohen's  kitchen...
There are somethings that are better left un-mentioned, un-commented upon. (or not).
--- --- ---
For Allegedly being 'a Hack', Sander Cohen seems to have been Rather Successful :
All the advertising signs (some quite large) cost money, the Fleet Hall Theater, his Art Galleries...  So  there must've been some substantial profits being made by him (or he made previously on The Surface).   Cohen may have diversified into other media like TV (and we saw Comic Books mentioned in DLC) which all  could make profits to support his other 'more artistic' activities.   His position also probably would  place him to act as 'agent' for other talent (like those 3 he had Jack assassinate in BS1).
Cohen Sander may have owned a company that made Plaster (cut out the middleman) which was also a common  material for housing interiors.
--- ---
Patents and Copyrights in Rapture - How did/does this Work ? :
Specifically for things taken from 'the Surface', which now are being manufactured in Rapture, which make  use of mechanisms and methods and materials patented in the Surface World.  All kinds of things in Rapture  wont last forever, and will have to be copied -- which use Patented inventions from the Surface.  Some  businesses brought to Rapture once paid royalties (on the Surface) and had licensed patents to manufacture  their products.   Anything manufactured, apart from the simplest most basic products, probably will infinge  on some existing Surface patent(s).
How is this resolved philosophically (Ryan's) as such unpaid use contradicts Ryan's belief in others   "owning the work of the sweat of their brow" ?
For ideas invented within Rapture, Patents could be issued (that is if there isnt a problem with that  moronicly naive 'No Law' crap the game writers created).  Minimal government also kinda runs against a  system to register Patents/Copyright, which is needed to facilitate any enforcement.  As per the Surface  World's laws, Patent protection covers invention, not discovery.
An interesting issue is : How many 'Rapture Creations' were used (sold on the Surface) by Ryan to continue  funding Rapture's expansion and its move towards 'self-reliance'.   Critical materials not producible in  Rapture had to be obtained and stockpiled to last however long the City did - the 'Hundred Years Stockpile'  had to be bought and transported and stored in Rapture, even after the 'closing off of Rapture' in 1952.
--- --- ---
To have Ears or not to have Ears, THAT is the question ..... :
Did Sander Cohen carry out his planned Viking Funeral and sealing off of Fort Frolic with all his followers  trapped inside
OR
Did he immerse himself in a large vat of Plaster infused with specially prepared ADAM chemicals (which he  had been experimenting on for years to use in a plan to preserve himself for the future) ??
Play the BIOSHOCK MMORPG to find out if everyone's favorite villain not only survived but "returned" to  seek his glory ....   "Did you miss me, Little Moth ?? "
--- --- ---
"The Rapture Family" Coins :
Would have been a good detail to have those coin operated/metered valves you see on British TV to power gas  appliances (water heaters/room heat/etc..) except by BS2 they would be all busted off the appliances  (unless because of shortages, they had to be retained and usage doled out using 'Family Coins' or  somesuch).
Would 'The Lamb' be on these coins, or Sofia's face ?
A Three Dollar bill ? Or the old coupons for Lambs therapy sessions became the currency ?
With the big share-fest commune Lamb was organizing, then why do all the Splicers keep money in their pockets ?
--- --- ---
Lost Opportunity, or Just Limitation of the Game Engine? :
Amusing if we had seen a Splicer mask put on a Turret (or giant paper mache head on a Security Bot).
'Amusing' will be a primary feature of the MMORPG...  As will "Amazement"
Consider that in Bioshock they obviously reused various Splicer figures for many of the Significant people  - that there often the couldn't even provide a seperate face or mods to the body.
--- --- ---
International Order of the Prawns ...  :
Lutwidge was even more deranged than we thought.  Dressing up in Lobster costumes IS a bit odd.
--- --- ---
Public Service Announcements :
Pretty soon this one could be in Rapture - an equivalent of the Duke and Dimwit skits  -- maybe called  "Farmer Fred and Tick" - with the 'Sweat of Brow' vs 'Parasite' propaganda angle presented as a childrens  cartoon Parable.   After School specials could include illustrative stories about the evils of Smuggles and  how they work to destroy Rapture ...
--- --- ---
More Assets - HUD Icon/Controls/... :
Yet more things for Players to create and offer for other Players to use to customize their game  interfaces.
Not just the skins/controls, but also indicators and the logic that sets those indicators (Popular  configurations of functions made available for those not inclined to make their own.)
Includes 3D Effects/Animations (even works for tablet interfaces)
--- --- ---
Inner Workings of Columbia computer system :
http://yereverluvinuncleber.deviantart.com/art/Steampunk-Weather-Gauge-281335851#/art/Steampunk-Gears-Parts -Pile-1-171234577?_sid=32d38058
http://yereverluvinuncleber.deviantart.com/art/Steampunk-Clock-Calendar-277413550
http://illustratorg.deviantart.com/art/Old-Machine-293497917#/art/Sacralia-machina-279372905
--- --- ---
Advertisement :
"It's scientific fact, that a diet rich in fish and sea greens improves cognitive function. Don't you want to be as brilliant as you can possibly be ?  Visit Neptune's Bounty. Smart for your brain, smart for your  wallet."
Consider the fact it is what Neptunes Bounty ONLY produces... what ELSE are they gonna say?
There's 'NO LAW' about false/deceptive advertising.  Beyond basic nutrition such claims are dubious.
--- --- ---
Humor :
Flybot - mini-game - theme song -- Sinatra's "Fly Me to the Goon"
Possibly may get past copyright issues by making it 'satire' and changing tune sufficiently, playing a  fragment, etc...
Otherwise just mention the name ... (and beg off with some excuse like a Splicer ate the last known copy)
Artist who answers to the name of 'Whaako' or 'Krapoa' (he changed his name week to week) who... Wrapped  the Kashmir Restaurant building in a huge sheet of white bioluminescent fabric he named 'Shroud' or  'Infinite Shroud-o-lopolooza (Sofia Lamb would probably have loved this kind of 'stuff' - maybe she played  'cards' with him also ...)
Another Rapture Holiday - Parasiteween :
Children dress up as any one of the numerous Parasite 'types', and then go around to residences DEMANDING  candy and treats.   Real Pumpkins (seen in Arcadia) are cut into the faces and symbols of infamous  Parasites and the night includes a symbolic smashing of the pumpkins...     Pumpkin Pies..
No!!! Not Tractor-Punk !!!!
--- --- ---
Apple Crates on Security Bots, Vegetable Can on Grenade Launchers... :
"Security Cameras on the other hand" ??  Maybe just have a nice cohesive paint job, but are still largely  made from flattened tin cans - they certainly get destroyed easy enuf for that to be true (when yet the  vending, newspaper and bubblegum machines are indestructable...). 
MMORPG would offer opportunities to 'cobble together' your own machines.
--- --- ---
Sullivans Organization - City Constables HQ :
Rogues gallery of "Wanted" posters on wall  (might see some posted in Jet Postal mail substations)
The 'Files' - more extensive than what we saw at 'Wharfmasters Office', though its not clear why all that  is there.  The investigation into Fontaines Criminal 'empire' would be all across Rapture.
Central Communications and Dispatch office.
Armory and gun training range (much expanded after the Civil War started)
The Lockup  (perps waiting for transfer later to the consolidated Jail at Persephone, or just 'to sleep it  off').
Adjacent City Coroners Office (small) -  Originally done at Funeral Homes, but later after ADAMs effects   that was insufficient.
There were many places people who were 'on the run' could 'disappear'.   Tracking down people wanted for crimes keeps the cops busy (and no, private security really can't do that very well).
"No Laws" is some bizaare communist/anarchist's fantasy (Ayn Rand never said there should be 'no laws', no police, no  courts, no juries... And neither does Objectivism)
We saw Security Substations in various places that hint at their working details (Medical, Ryan Amusements,  etc...)
Video Surveillance and Remote Alarms monitoring (we saw a manned monitoring station in Ryan Amusements)
The "Training Grounds" of their own ?  As things built up with Fontaine, Ryan may have been willing to expand his Security forces seeing a likely future need.
Sullivan himself may have organized it (City Constables), but left the 'day to day' operations to someone  else. A Head Constable ?
Constables conflicts with 'Private Security' and Locally arranged Police -  jurisdiction issues,  differences in "Ordinances", etc..
--- --- ---
MMORPG Creativity and the "Big Lipped Alligator Moment"  :
http://tvtropes.org/pmwiki/pmwiki.php/Main/BigLippedAlligatorMoment  (a new one to me)
Summary of Trope as used in MMORPG - Amusing things just there because they can be -- which dont conflict  with the setting/plotline, or (in the MMORPG's case) can always be attributed to Splicer Hallucinations, if  they do.
Players creative additions could be as bizarre as the "Steam Trek" stuff I saw reecently online.
Easter Eggs ?   This place looks like 'Eggheads Hideout' (TV Batman reference...)
--- --- ---
Canon Conflicts - not a new thing in the world of fiction :
http://tvtropes.org/pmwiki/pmwiki.php/Main/CanonDiscontinuity
http://tvtropes.org/pmwiki/pmwiki.php/Main/ContinuityTropes
--- --- ---
Humor
Questions -- Do you Really Want these Answered ?  :
LS - Where are the Little Girls rooms   (Note- didnt see any in the LS Possession episode in BS2)
What exactly do you do to those Little Mutant Sisters you 'Harvest' (and choking down a dead Sea Slug cant  be pretty, either).
How exactly did Sander Cohen get those corpses to stay in those life-like poses while the plaster was  setting ??
Big Daddy Restrooms ....  ???  more  Ewwwwwwww...
What OTHER things Sander Cohen used Plaster for ...
Sinclair's Sewage Recycling Plant - fortunately there is no Smell interface for computers (yet) - though we  can still have NPCs and Avatars react appropriately.  Original plan was to have Paupers Drop include the  City Dump to be picked over by the locals.  Sinclair is the logical one to decide that it was a business  opportunity to invest in.    Fact you didnt know - there is far more ADAM to be recovered THERE than all  the dead corpses mouldering in the streets after the Civil War -- though how to recover it .... DO You  Seriously Really Wish to Know ?????
What happened to all the Dogs in Rapture  (hint - they were good with Ketchup and Soy Sauce)
--- --- ---
Lost Opportunities (are Legion in BaS) :
BaS Spider Splicers could have used those meathook thing for that new Pneumo-Line thing (its got a chain  drive) ??  Seeing THEM leap down onto Booker the way Booker did to opponents in Columbia...  Moving target  is a bit harder to hit than when the crawled along ceiling/walls (though maybe its not as creepy looking).
Might have been amusing to see Elizabeth screaming like Fay Wray as they descended upon her.
Seeing Samurai from Tears visiting the Camera Shop at Fontaine's...
--- --- ---
Rapture City Library :
http://yereverluvinuncleber.deviantart.com/art/Steampunk-Server-Icon-362679722
A good place to do research for :
Mission Clues - what that Splicer Faction in that area do to intruders...
On Odd Items you Find - worth anything ?
Technology Skill development - blueprints - FIXING all those 'Odd Things' you find
Current maps for an Expedition - New City is constantly expanding
Assistance Bulletin Board
Submit 'Found' data items for 'Vouchers' for research time - all Accu-Vox no matter how garbled or in what  condition  (one of the standing  City missions is to 'recover' recordings).   Books and materials rescued  from 'The Ruins' are always good to help pay expenses, if you bring nothing else of worth back.
Access the Thinkers Online Databases
City Librarian 'Job' - sorting incoming materials earns you City Prestige Points (Public Benefit is NOT  Altruism - think of it as paying-your-dues to access all the other benefits the City provdes).
"Knowledge is Power" - Francis Bacon
--- --- ---
New Cherry Flavored EVE for Children : Yep, they got children to Splice too (Fontaine insisted on making sure of this, like any good Pusher).   There would be many Tonics for health issues (childhood diseases)  and various 'improvements' to behavior  and such  (Like the Popular Children's Tonic  "Sit Down and Shut Up").
Plasmids For Children ???   Might take some consideration.  Could there be any laws for this in Rapture.
Responsibility in action in society...  There practically have to be some age limits.
Little Johnny's Spots - is that acne or 'genetic pollution' starting to eat away at his brain, as well as  his face ???
Dealers selling 'dope' ADAM to minors.  If it is as addictive as implied in the game... Somewhat expensive?   but there were at least some affluent children who could afford it, and lesser quality knock-off versions  could exist (how much of the ADAM product market price was Fontaine having to recoup his R&D costs ??)
Children might be affected even more by the genetic side-effects than adults.  Wouldnt THAT become obvious  (to public awareness) faster and be mentioned in the Press ("Why DOes Johnny have Three Eyes ???") and  negate the whole storyline of all these negative effects being delayed for years (allowing ADAM to become  'popular' and 'widespread').  Perhaps there WERE ALOT more people in Rapture who decided to avoid it :
"The Devils Genomutagen",   
"Tonics are the Gateway path to Plasmids"
"If Lung Cancer is ugly, wait til it starts growing on your face !! "
--- --- ---
'Chess sets in Rapture have "No Kings", So how does that Work ?'  - George Carlin
--- --- --- ---
.
.
WARNING - This Website is    *** NOT SAFE FOR WORK ***
.
.
---
---
---
---
Drink *CalciO* And Achieve Greatness !!!
---

.
.
.
.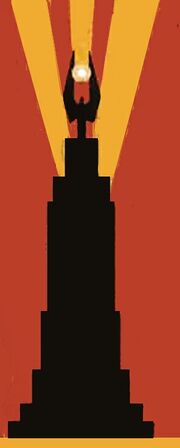 .
.
.
.
.
.
.

.

.

.

.

.
.
.
.
.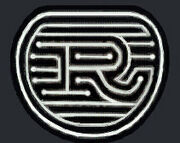 .
.
.
.
.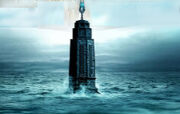 .
.
.
.
.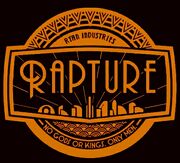 .
.
.

.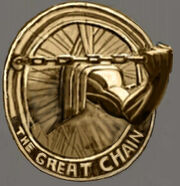 .
.
.
.
.
.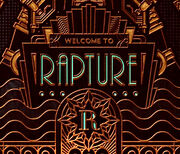 .
.
.
.
.

.
.
.
.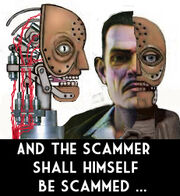 .
.
.
.
.
.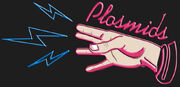 .
.
.
.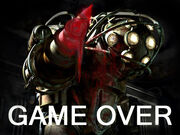 .
.
.
.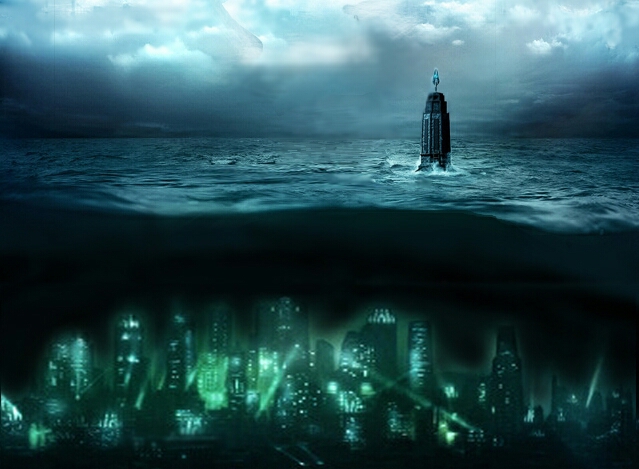 .
.
.
.
.
.
.
. .

.

.
.
.
.
.
.
.
.
.
.

.
.
.
---
WARNING - YES, This whole Wiki is a 'Thought Experiment', and YOU are the Test Subjects !!!!! (So are you Alive or Dead as per this whole Concept ???)
---
.
.
---
*WARNING* - This MMORPG contains blood and gore, intense violence, mild sexual themes, strong language and use of alcohol and tobacco.
---
.
.
---
*WARNING* - Fanbois May Find The Content of This Wiki Confusing and Distressingly Contradictory to Their Mindsets. Head Explosions May Result
---
.
.
---



.

.

.

.

.

.

.

.

.

.

.

.

.

.

.

.

.

.

.

.

.

.

.

.

.

.

.

.
.

.
.
.

.

.