--- --- --- --- --- --- --- --- --- --- --- --- --- --- --- --- --- --- -
More interesting items/ideas for a Bioshock Rapture MMORPG  
--- --- --- --- --- --- --- --- --- --- --- --- --- --- --- --- --- --- -
Part 65
--- --- --- ---
Immigration - Joe Blow who came to Rapture - WIth what Incentive ? :
Scientists and Artists and Industrialists and Businessmen -- OK.  But what about all the people who have to make the place work?  All the services required, raw materials to gather, manufacturing, services, industry...  to keep those 'Elites' alive, and at the same time providing for everyone else (and their own families and livings).
A wide spectrum of knowhow, skills and abilities would have come to be applied to all the different activities which made Rapture work.
There already were some construction workers, but Rapture's construction went on for years - majority 1946-1952 and many stayed (also many worked only on the Surface, where it was easier/efficient, and never saw or even got near Rapture).  Most who stayed probably did move on to other jobs in Rapture, as was expected and planned (like everything else).  Alot of Rapture's construction was significantly automated (as it also was, by that time, in the Surface World -- more technicians/operators as a percentage to 'hand' 'grunt' laborers).   More than a little pre-construction was done outside Rapture (on land and at the surface) using workers who would never come to Rapture, and most would not have a clue beyond rumors that Rapture even existed.
Desperate people escaping from 'crappy' places in the world. Post-WW2 populations where even just endless 'rationing' in countries like Britain (into the 50s) which might make the promise of Rapture sound very good.
Political seperatists who 'saw the writing on the wall' about how leftism was settling in and strangling  freedom's opportunity and prosperity.  People escaping from Eastern Europe...
Craftsmen who are impaired in performing their craft under the weight of government meddling and taxation or simply being 'five year planned' out of existance or eliminated/discouraged as a symbol of bourgeoise values.
Rich people would come whose wealth was converted into property ownership (monies added in to construct Rapture) or industrial establishments/materials, or investments into various businesses brought by others.
--- ---
Exposé - Secret City Full of Vanished People :
Some Journalists who on hearing the rumors about Ryan's City tried to infiltrate Rapture to 'get the story' back out to their newspapers and other media.  How many wound up in Persephone (or its predecessor)?  Despite Ryan's obfuscation and dis-information projects and other attempts at hiding Rapture, some enterprising individuals still may have made their way past Rapture's camouflage.
Remember the MMORPG system allows building situations of all kinds - on the Surface as well as down in Rapture.   Many created storylines can delve into happenings and people and organizations on the Surface which interacted with Rapture before and later.
--- ---
Philosophical Measures of New Rapture -- to Learn from the Past :
New Rapture Constable Association to reinforce 'Laws'
No more that 'There are No Laws in Rapture' BS.   "there is to be no Law that puts one man above another"
The Golden Link - the 'carrot', rather than the 'stick' to help pull the Great Chain 'if one wishes',
but to at least get out of the way of those who do wish to Pull.
The 'Laws' to be plain and not require Lawyers to understand or implement.  This is a continuance of Ryan's philosophy, made visible in the MMORPG, that recognizes the actual simple Laws and makes them plain regularly to the populace so that none may claim ignorance of them.   Legal expertise may be needed, but they should not be allowed to become middlemen who distort the process to facilitate their own gain.  Lawyers (and judges) in a law system that exists largely to make work for itself and impairs rather than assist is just another type of Parasitism Ryan would want Rapture to avoid.
The 'lazy' can be lazy, but pay the consequences for their behavior.  Systematic official welfare that impowers the lazy would be avoided.   Public monies would not be used for any such purposes.
"Dont Work, Dont Eat" basic level chores/jobs available for those 'down on their luck' (thus there is no idiotic "paying people NOT to work" or exuse for those trying to dodge exerting themselves for their own upkeep).  There are plenty of basic cleanup jobs in New Rapture.
Religion not to be banned (as 'sort of' under Ryan), but rather "No State Religion" to be enforced.  Voluntary actions not to be seen as 'Altruism' or Rather not as 'Altruist' - the forcing of others to be altruistic for ones own gain (Which is what Ryan was ACTUALLY against and was misrepresented/ignored by the original game writers).
People of Rapture had had enough of Criminal Coersion (Fontaine) and Collectivist Coersion (Lamb).
--- ---
Tesla Coil Technology - you would think this would be in Ryan's electrical technological area... :
Potential (hehe, an EE joke..) for certain things/uses and often absolutely useless/impractical for others
With the BS (excremental) way they applied 'Quantum' everything in Infinite, it might better have been labeled "Tesla" or "Fortified Steam" (Steampunk term) with just as much story-wise 'reality' in it (read as "Fantasy" pseudo-science...  crutch of the imagination-impaired/lazy).   
In real Science Fiction the stories are actually about the effects of Technology Advances/Changes on society and the individual and their world rather than technical details.
--- --- ---
Excuses for Why Combat is less Fatal in this MMORPG :
Bullets harder to come by, so you wont be seeing Splicers or Player spraying bullets from Tommyguns too often.    
Ammunition quality isnt what it used to be - alot more homemade stuff (even more of the weapons are homemade).   Quality of the ammo increases misfires, poor accuracy and range.
Rapture is generally less bloodthirsty -- particularly when no longer is some homicadal monster running around bent on shooting up everywhere it goes (like Jack/Delta/Sigma).  Similarly, huge ADAM Bounties being offered against 'monsters' are a bit rarer.  
Splicing has had a marked decline, with limited ADAM supplies.   Remaining Splicers have 'evolved', with those remaining alive (surviving)  being the ones who werent so violent and more cautious.  The people who never spliced also proved more productive.
--- --- ---
Damage Injury system for the MMORPG :
The MMORPG has much more detailed results of injuries - many Avatar states that fall short of 'dead' or a  simple 'health-bar' system.  So there would be multiple damage factors which effect the players action in various ways :
- Fatigue - basically getting tired from strenuous or long activities (requiring rest).
- Minor Injury - usually stabilization from shock/impact damage - can be assisted by various chemical agents.  Usually localized  (ie - you have to limp around (leg) or cant fire steadily (with your right) hand now, etc...)
- Major Damage - requires significant medical attention to repair (surgery).  Usually longer recovery.
- Sickness - causing weakness and impairment of mental facilities, debilitation.
Localized damage on body parts that can affect performing specific actions (movement and maneuverbility, using tools/weapons, carrying abilities)
Visual/Hearing impairments
Loss of control like shaking while manipulating objects, like weapons and tools
Indicators in Game Interfaces :
- Summary (visualization at a glance)
- Detailed (specific usually needed more for medical solutions)
- First person clues of your state (fuzzy vision, weaving, blood corona, glitchy seeing, impaired sound, view of body parts being affected, falling unconscious, etc...)
- Verbal clues from how your NPCs talk to you ("Hey Dude, you look Really bad. Can I carry that Arm for you?").
- Action impairment (waving of targeting, shaking hand, dropping tools/objects)
Visible Threshold markers indicating/warning where debilitating effects start interfering. Used to give a Player a clue to judge approximately at what point different injury start impairing them.  These shift depending on other factors and can be 'adjusted' thru character development (ex - Fatigue effects moved further up on the 'Fatigue' scale when you character builds up their conditioning,  but gets moved down when you have major injuries that sap strength or impede actions.
One import thing is ADAM-based Therapies ARE still possible for many kinds of damage, but a prolonged recovery is needed afterwards to eliminate the ADAM effects.  (Crawling back more dead than alive might make for a more epic experience).  No insta-heal in THIS game - thus impelling players to use cleverness and skill to avoid injuries or weight their cost/risk against what they gain.
This all requires careful balancing in the Game Mechanics to NOT require extreme caution and thus imapair action and excitement in the game.
--- --- ---
Practice Makes Perfect :
With the game mechanics of the MMORPG having more realistic combat damage for the Player and enemies, you wont have endless opportunities (which you get when you instantly heal in those 'realistic' games)  to figure out how things work in real combat situations.    So there needs to be avenues to practice the needed skills (the interface certainly), to familiarize and use different objects and terrain, the risks of different action, and do coordination and tactics with your 'Team' NPCs.
Doing this Practicing can be made as fun as combat is (maybe more, because the general lack of real consequences allows more screwing-up and its varying results) and the Player being subjected to hokey/kludgy training simulations.  Non-lethal/non-destructive 'training' weapons and simulated 'targets' can be pretty amusing ( a NPC in a mask/costume labeled 'Splicer', attempting to act out typical Splicer tactics and antics,  paper targets with odd cartoony pictures on them, odd 'fumble' effects, etc...)
Combat results should NOT be dependant on a Player's connection latency (too many so-called 'realistic' games simply are NOT-realistic when they aggravate Connection Latency issues by doing such things as increasing Player movement rates rediculously).  Practice makes Players aware of their limitations without harsh Real results/outcomes, while they are figuring out how things work.
Another game aspect will be : making combat as exciting as when in other Game's Action, where you (and enemies) "Die like Flies" constantly (in a 'hail of bullets'), and magically within seconds pop back to life.   Effects can still be splashy and objects more reactive.  Side effects upon the Player can be more varied, and enemies behavior/tactics changed/reactive in more ways to your Actions.   Practice/experience can show the Player what to expect - all the variety of outcomes of different actions, yet still surprise them because of factors they missed seeing.
--- ---
Measuring Small Game Successes  :
Many Players in a MMORPG still need affirmation of 'beating the game'/'winning'/ 'progress' :
Unitizing/grouping of sets of adventures/missions could be done to allow the Player to see 'Completion', versus an ongoing (and possibly endless) set of 'sand-box' activities, and whose Success might not be obvious/made plain.  The question is : how far do you then go having the Player struck in the face with "HEY, SUCCESS STUPID", with fancy fireworks, fanfares, five digit "points" floaties, cash register Ka-Chings and such (the Casino people have that psychology down to an art to distract the player when they really are actully losing).
Allow Players to set/select some Time goals for their play interval  (to see if they can achieve it).  Player checklists for what they want to get done (integrated with NPC Tasking) - with good defaults for goals.
A 'Mode' for a Fake point systems, so that Player is shown score 'Points' on actions (all those kill numbers you see flash by constantly for doing virtually nothing in certain/many games).
Heh - yet another 'Player Created Asset' - the point scoring add on 'plugins' for the Client program with splashy/impressive point displays.
Achievements? (Player 'badges') ... "We no need no stinkin 'Achievements'" ....  (but can have them anyway - real ones). Example The New Rapture Prestige Points which open new game tasks/opportunities.
"Baadges?   We no need no stinkin Bah-jezzz !! ":
Some Players like (or demand) indicators of advancement showing attainment of some level of ability or deed (can be put on websites to 'show off' to other players...).   Various Civic titles, etc...
ie - Mouse Killer - First Class (with Cheese Cluster) awarded by the City Vermin Control department.
Various Quests might have unique momentos (in-game objects) which countless Players can store away in their in-game storage inventory space  (a useful tool might be more meaningful and/or a choice to allow Player to tailor their Avatars or at least not wind up with "yet another piece of useless loot item to dump at the vendor or warehouse in their 'House'/'Bank' ").
With Player Asset Creation, all kinds of strange achievements/tokens might be created (so many that they may need to be classified into 'Major', 'Minor' and 'Trivial' so that the Player may chose to turn 'off' their presentation at a certain level, when they grow tired of them.  Others may simply be for entertainment/amusement value.   As usual there would be a way for these to be displayed to other Players to earn their awe and astonishment  (Heh - I have THREE  Ryan Badges of Honor, when you ONLY have One. Looooser!!!).
--- --- ---
The Fix is In - Rapture the Poorly Contrived Failtopia :
Alot of the pre-civil-war developing 'misery' in Rapture seems quite contrived.  I would have attributed it more to the disruptions which Fontaine/ADAM caused, versus that 'forgotten workers' stuff. They would have been originally told they would eventually need Other Work when the city was finished.  Crazy people (via ADAM) soon lose their jobs and crazy people are even moreso likely to blame someone else for their situation (even more than they do in OUR world).
Rapture's immigrants were told how the place (Rapture) was to work BEFORE they arrived or even accepted the invitation (weren't they told up front they could NOT leave ?? That should have been emphasised.).    Construction workers had to know that City construction would eventually end, and they would need to get other jobs (and there would have been far more (tech oriented) machine operators than hand laborers required in the building of Rapture).  The selection process would have discarded people who likely couldnt adapt - Ryan wasnt stupid about this (he couldnt be with all he had achieved).
People can be retrained, and many real world people did just that (ie- soldiers in the real world after demobilization of WW2).  The original Games emphasized the 'whiners' (to force their plot), but really do not show the vast majority of Raptures Citizens who had No Problems with this issue (as they had seen fit to look ahead and adapt and redirect their efforts toward keeping employed).  
A small minority can disrupt many things easily if allowed their way - especially if specifically organized to be destructive (and being empowering with ADAM was more than conventional methods could handle).  Ryan might not have liked 'feeding parasites', but he didnt stop Fontaine or Lamb (and probably many others) from doing so with their own 'charities'.  But note the real lesson - neither of those did it to help anyone but themselves - the true Parasite is someone who causes and facilitates parasitism in others for their own benefit. 
Would Ryan have rejected Benevolent Societies - which VOLUNTARILY help others who are subject to unfortunate circumstances and stabilize society to a basic level and head off greater problems that cost society more?   If they fit in and didnt disrupt the rest of his City's operations whould he really care?
--- ---
Why would Ryan let-in so many people who did not match Raptures Philosophy? :
The not-letting-people-leave is problematic (and Ryan never really got great advice from anyone - like for example - a Suggestion to have his labs try to develop a 'memory wipe' Tonic so that people who wanted to leave could safely be allowed to - best all round to send away people who just could not adapt to Rapture).   Allegedly (in the plot) having so many inappropriate people, people of the Surface World way-of-thinking,  meant he didnt (rather - Wasnt Allowed - FOR THE PLOT) have done proper vetting of those he allowed to come to Rapture.  And how could he have predicted/forseen the terrible upheaval ADAM would perpetrate on Rapture's citizens (ADAM would severely test OUR so-called 'more enlightened'/charity-filled society just as much or even worse).   Normal social upheavals Ryan and his Philosophy could handle, but a (so conveniently contrived) drug (with delayed sideeffects allowing its widespread use) that turned citizens into crazy homicidal  maniacs able to teleport, dodge bullets and heave fire/electricity/ice at people was something else.
It is NOT a failure of Ryans Philosophies, as is implied in the games.
A number of MMORPG 'history' Quests/Missions can deal with explaining/clarifying (and correcting) WHY certain things in the game 'Canon' really took place.  (ie- the plight of the 'poor' Construction Workers was more an excuse and an exageration for propaganda purposes).
--- ---
Ryan Stealing Children ? :
Masha Lutz wasnt 'given', but was kidnapped, and by whom isn't mentioned, other than she wound up a Little Sister (nothing says it was by Policy of Ryan, and was not, instead, corrupt underlings OR even a whole seperate set of ADAM 'bootleggers'...)   Were all Big Daddies controlled by the City ??? or the bootleggers took advantage of the BDs behavior to help ANY LS ( thats a neat idea for a MMORPG short story).
To save Rapture by stabilizing it, Ryan could rationalize use of Little Sisters (moreso the ones already existing, AND be considering the chaos that would happen if the ADAM supply suddenly ceased...).  New Little Sisters, he probably would not like/want, and possibly (officially for him) the 'Gathering' was a program to try to increase/maintain ADAM production without requiring new Little Sisters being created (Note the project for Robotic Little Sisters he funded).  Unfortunately, Ryan could NOT run everything himself, and many of Fontaine's "ethically-challenged" employees were still around (maybe if Ryan had more time, he could have weeded them out ??   But the Civil War started then, so he had mass-murder and destruction to contend with...)
We really are never told what plans Ryan had to fix the ADAM problem (seems he was killed before he had even won the Civil War... very conveniently).   If he had continued after ridding Rapture of Atlas (and thwarting Lambs ambitions), resuscitating his City meant dealing with ADAM.
--- --- ---
What Mass Executions? :
Apollo Square was closed off and used to contain Atlas's supporters who were going around murdering Constable/Citizens and disrupting the City's infrastructure as part of their 'rebellion' (remember they werent just 'Ryans Opponents', they were 'Raptures enemies'...).   We did not see "corpses piled like cordwood" there in Apollo Square, so it wasnt a 'deathcamp', and was largely empty by the time we saw it (Pheromone control removed the need to contain them any longer ??)   Pictures of missing persons on the walls implies what?  Nothing says those people were killed by Ryan (whose interest is NOT killing off Rapture's population, and his Pheromone Control solution eliminated need for such a measure).  Nobody complains anywhere of mass executions (which the game authors would certainly have included in their painting Ryan as "the bad/evil guy").   The Penalty for Smuggling was established, but that was defined as Treason (and we never heard how many people were every subjected to it).  No mention anywhere of mass executions of Fontaine's workers who did the Smuggling.  Apollo Square looked more a battlezone/holdout than a deathcamp.
--- --- ---
Humor - What if "Would You Kindly" had been... :
"Hey Asshole, Do what I say!!!"
--- ---
Rapture Back to Normal :
Morale IS an important thing, so the Kashmir Ball would be important as a means of restoring confidence to the City after the 'taint of Fontaine'.  Remember that Rapture had already weathered/recovered from a large economic downturn years previously (~1952 when city construction largely ended).   I dont remember if 'Altas' already was a known 'rebel' before the Kashmir Incident.  But if he was, he might have been seen as a minor problem (protests..), instead of unexpectedly being a violent threat, with Fontaine's resources (ADAM stockpile in particular, to use as a powerful destructive weapon).  Otherwise, without ADAM in the equation, the conventional methods Ryan was using to restore order probably would have worked.
The environment at the New Years Party doesn't seem to be of worry (and the DLC seem to expand this more if you look at the way people acted on Market and High Street and the News Headlines).
--- --- ---
Sinclair_Solutions_(Audio_Diary)
"Moral Relativism" - kind of a strange thing for Ryan to be made to say.
Doesnt really state WHAT Sinclair does that Ryan does not think proper.
"Let the Buyer Beware" ?  To what extreme might Sinclair be applying this modus operandi?  How far COULD he get doing whatever, when in Ryan's Rapture there is a Free Press (before the Civil War changed things)? "The Press" freedom is there to be able to expose any 'cheats' or behavior that might be considered dodgy (so the citizens are made 'Aware' through that mechanism - its why a 'free press' was mandated).  
If you dont like Sinclair's deals, then dont buy/trade with him...  And someone with "A Better Product"  should be chosen instead...  Competition would bring alternatives.  And Sorry, there would HAVE TO BE 'laws' in Rapture that had legal repercussions for outright fraud in any commercial dealings.
Seems like Sinclair's one dimensional portrayal (at that point) is more of the artificial side-taking the game writers force on you -- With only vague 'opinions' from the Audio Diaries, and without actually giving you sufficient information about the whole situation to decide for yourself.
" OMG, OMG, Sinclair sells inexpensive injector parts to a part-time at-home laborer who assembles them and sells them back and Sinclair evilly sells them on to Ryan Industries for a PROFIT !!!!  MY GOD, THE MAN IS SO EVIL!!!! "   The reader might be best served to go learn how EVERY product they buy today is handled  JUST THAT SAME WAY.   SO why did the writers try to portray THIS as somehow being 'bad' and 'greedy' and 'wrong' ??
So they (game devs) never quite explain what Sinclair does that makes him so 'bad' according to Ryans Philosophy (why he is on Ryan's shitlist, when he should have been held up as a Successful niche operator/businessman).
--- ---
Fail-Safe, Inc did not just make Prison-related Equipment :
Also made  High-pressure related valves and control mechanisms (most likely the security stuff was a 'sideline').
One unit looked like it was regulated pipe valves which also could be remote controlled.  Would be many of those in 'modern' Rapture (Automation).
--- ---
Wax Museum Planned for Ryan Amusements (Delayed by Civil War...) :
Madam Frasseau's ??  ('frass' is insect excrement in pressed wine)
Rapture type Heroes...   Archimedes, Edison. Da Vinci, Carnegie, etc... 
(actually Carnegie might not be there because of his philantrophy)
Famous Parasites... (and the 'Diseased ones')  FDR, Stalin, Wilson, Mao
Cartoon characters for the kids :
- Squirmy the Sea Slug, Ryan the Lion, and other popular children cartoon characters...
No doubt - a recreation of the scene of Bolsheviks/Communists killing Ryan's relatives before his eyes as a child will be featured.  May First was remade into "Victims of Communism" day in Rapture.
The huge Pile of Money spent on 'welfare', with politician/taxman picking the pocket of the Working Man handing it to a lazy fool.    "No Tax Day" April 15th
Famous Rapture people - all your favorites. :  Rapture's Best and Brightest  scene recreation of the 'Best and Brightest' ...

- Ryan, of course
- Sander Cohen would insist...   Look!! Isnt that Sander Cohen BEFORE he became a Homicidal Maniac ??? - Tenenbaum - Suchong - Steinman

The Builders -  "AE" Mills, Kincade
Too bad Splicers started melting the figures down to make candles.  Half of the ones that had been on display already gone before a clooapse blocked further erosion.
--- --- ---
McDonagh - "we find Fontaine's will and make what was his go to where it was intended":
We never near that this was not attempted (under Councils Orders) and whether Fontaine ever had a 'will' or what the decision was when one didn't exist, and no family existed.
Meanwhile, people to start going insane/deformed because they can't get their 'fix'?  So what could the City Council do besides reopen running the ADAM operations?  ADAM stockpiles?  What do you think Atlas used to power up his Splicers later?   Remember that some riots later occurred on just the rumor (created by Atlas) that there was an ADAM shortage.  Sounds a little like an emergency situation, doesnt it ?  The druggies/hypes need their fix.  But no, its all allegedly Ryan's greedy grab after destroying Fontaine as alluded to.
Alot to asll happen in just 3 months.   We dont really know who was put in charge, except that later it eventually (time not specified) starts being marketed under Ryans name, and the Gatherers Garden machines are installed to sell the stuff.  Who actually was to run the ADAM production who could be trusted or had the know-how and to get it back into operation?  Everyone surviving in Fontaine's organization (some possibly still not yet apprehended) was under investigation for the crimes Fontaine was caught doing.  (Probably with many more crimes uncovered, when people were no longer afraid of being murdered to come forward to be witnesses to all Fontaine and his gang's other crimes.)
Someone complained about Ryan because he wasnt doing something to 'regulate' the ADAM industry?   We dont hear much about what might have been planned, but now that maybe Ryan could do something about that (via the major supplying company SEIZED from a criminal), it is STILL not OK (so easily ignored/forgotten).   It doesnt really matter, Ryan is "damned if he does, and damned if he doesnt"  -- the plot forces it that way because of the 'twist' which has to portray Ryan as 'the evil enemy'.
- Later McDonagh says: "I begged Mr. Ryan to hand Fontaine Futuristics over to Atlas' boys as a peace offering, but the stupid sod won't listen to reason."
Reason ?  Was McDonagh Splicing in secret at that point??  Is he already insane??  To effectively hand all the City's weapons and ammo to the enemy and THEN they will play nice ??  Is this not one of the stupidest/most demented things said by ANYONE in the game?
--- --- --- ---
The Least well-known Splicer type - The "Baker" Splicer :
Usually found in some abandoned apartment or restaurant preparing biscuits or somesuch. (Flaming Stove and Oven the hotter the better).
Leaden Donuts fly out of hands and strike opponents.  Rolling Pins make good blunt instrument weapons.
"Best idea since Spliced Bread" - the original 'Plasmid' for culinary skill - advertised as : Le Cordon Bleu Skill in a Bottle....    Unfortunately coupled with insanity, the 'recipes' might not be what you would expect.
His Book is titled "To Serve Man" !!!!
Look Out !! Its Got a French Bread !!!!!
--- --- ---
Gilligan's Island Themed Scenario (mini-story) :
Castaways on a sub wrecked in a deserted X (something remote??) during Civil War when not as likely to be missed.
Stupid barnacle jokes - falling off ceiling on the 'Skippers' head
Barnacle Pie (to emulate the coconut everthing)
Kludged together ordinary items  (rocks, fishheads jellyfish, and kelp??)
etc, ad nausem
Hillarious FUN at 20 Atmospheres!!!!
If not for the courage of the fearless crew the Tonsil would be lost ...  (Bathysphere mini-sub on a 3 hour tour....)
Cameo appearance by Sander Cohen, a Sinclair lookalike, Delta, and others
Creative Player Creation effort worth at least ONE Face-Palm in the contests.
--- --- --- ---
http://bioshock.wikia.com/wiki/Little_Sister/Quotes
Look at all the in-game Quotes and all the contexts those quotes are used in
You would want to use most of them again (save alot of money producing for the MMORPG game...)
Of course adding additional voice statements might be a problem (or not) if you want to mimmic that previous voice.   Voice Acting by some talented Players might create NEW Phrases (good ideas would be ones designed to be re-combined in many ways).
What would be all the new contexts which new voice assets would be required for ?   Reactions to what??

"Why does this place smell so nice compared to the rest of our Dollhouse, Mr Bubbles???" (LS walking thru New Rapture's City Center...)
"So many pretty people here Mr Bubbles!!!"  
(Actually few corpses left in the streets in New Rapture... so  -  "But I dont see any Angels")
"Never any Angels here Mr Bubbles, lets go someplace else..."
It is possible to do slice-n-dice the sound asset to mutate some new ones from the originals ??  Or will it most frequently sound like a badly patched together mess ?   Gifted Players can do amazing things with audio processing tools these days.
--- --- ---
New Little Sister 'Home' is in New Rapture :
Safer than the old locations.  Many Corpse are now delivered, so the Little Sisters dont have to go out to 'gather' in the unsafe parts of the City.   Oh good - players get to cart corpse Back to New Rapture  ("eh- its a living" as Bugs Bunny would say).
You will still hear Public Announcements warning to not interfere with Little Sister activities or with Big Daddies.
--- --- ---
New Vendor Machine for New Rapture :
The Research Machine - tapping into the files maintained at Minervas Den and City Hall.  Coin slot to pay your way to knowledge.
Clean Water machines -- plumbing still isnt what it was and people dont all want to pay or have the opportunity for the hookups and repairs needed to bring their 'base' residences upto non-fishy-tasting water.   Bottled drinking water (and convenient refill stations).
TV 'News' machines ('Need To Know' Theater being a-bit-odd version of the Kinetiscope mechanism used in Infinite ) -- TV still doesnt give in-depth info (and resolution isnt HD or Color) as compared to newspapers or even Newsreels
?? Newspaper Machines with Displays of changing headlines dealing with current events and happenings in the City (to encourage buying a paper..).   Can double to show emergency announcements.
Air-Tite Service Kiosk (essentially the same as Pneumo-ing loot back to your 'Team' base)  but that is a good idea for handling the classic 'Bank' problem in so many MMORPGs (at least for the small valuable stuff as "it aint for free").  Still the system is limited so you wont find it working too far out from New Rapture (might save you walking all the way back to your base).
The standard Circus of Values/El Bandito type machines (now under new management), likely have more varied mix of new city-made products.
Porta-Potties  - due to transportation difficulties usually are located in Trolley and Train stations which allow easy servicing.  
--- ---
Mc Clendon Auto-Chef rescued, refurbished and now in the City Hall lunchroom.
--- ---
Emails and Texting Alerts  (game interface) :
Part of the extended game activities (many five minute activities).
Smartphone and Tablet ativities in small segments of time (for that hectic modern life..)
Weird (?) would be texting your NPCs to do stuff (issue orders, get results)
--- ---
A Page from FarCry (and no doubt many other games) :
You have a rock, you throw it, NPC Opponent notices/is distracted and goes to investigate the sound, you sneak behind them and stab them in the back of the head.
The MMORPG should have some similar mechanic (throwing things, and not just rocks) as a diversion.
Beware, some Splicers are smart enough to have seen this trick before.  Or they do it to YOU....
--- ---
101 Things to do With a Dead Sea Slug :
Growing Sea Slugs for fun and profit - McClendon Biological Systems
Sushi !!!   Sea Slugs ARE a Mollusk...  (Taste like Chicken ??)
'Its Dead Jim' ... Flush it down the loo.
Make up a limerick about it.
Skin it and cure the hide and make boots out of it
--- ---
Too Much Information :
- How ADAM is recovered from Little Sisters...
- Amusing 'explanation' cartoonized video for how to use the Suppository form of Plasmids and Tonics
- Scenes of extreme violence used by various miscreants (Lamb/Fontaine/etc..)   Lamb recreating the famous 'baseball bat' scene from "The Untouchables".   Fontaine doing the cocaine scene from Scarface.  Sander Cohen doing the Uranus Eating his Children from that BBC series with Caligula...  
- Use of the 'neccessary' in Rapture -- an Avatar experience  (and why you'd rather not use one just used by a Spider Splicer...)

- Tour of the "Sausage Factory"
- Stanley Poole is back and he is wearing just a "Pope Hat"
--- --- ---
Clothing of the 50s ? late 40s ?? :
Rapture is still stuck in that style era (contact being largely cut off 1952)
Designer clothing pretty much realm of 'rich' people (and ordinary people usually have alot of common sense)   Microcosm of Rapture - how much real 'talent' could there be ??   Some of that Smuggling included info about the latest styles from the Surface...
Remember, Nostalgia elements were a big part of this games appeal.
--- --- ---
Hephaestus - part of the Ryan Legacy :
The Power and Heat Services (and Fresh Water) were one of the income sources made available for the City  (beyond paying its own upkeep expenses, which was not minor).    Maintenance of the City was a major expense.   Philosophical Visions Come True dont come cheap.  Ryan creating a Society he could live in - is that Altruism ??
Also a source of Employment (with Player role-playing activities as with other things)
--- ---
Rapture  Fair of Progress  1946-1956 :
Kinda Worldsy-Fairsy happenings, commemorating all the great advancements and successes by Rapture
- Activation of the Pneumo Mail system
- The wonders of modern technology exhibits.
- The Foods of Rapture championships and 'Things To Come'
- Computer and Robots are you friend exhibit.
- The first edible synthetic meat (no, Spam was not synthetic)
- The Wonders of ADAM
- Held at the newly rebuilt Carnival (various rides and attractions funded by various Rapture businesses remained as advertisements maintained at their expense).
- Magnificent of the Sea (and what it does for us)
- Art, Innovation, Engineering and Science - Ten years of Rapture.
--- --- --- ---
.
.
.
WARNING - This Website is    *** NOT SAFE FOR WORK ***
.

.

*** Warning - Fanboi Head Explosion Zone ***
Contrary Opinions are Being Offered HERE !!!!
---
---
---
---
Drink *CalciO* And Achieve Greatness !!!
---

.
.
.
.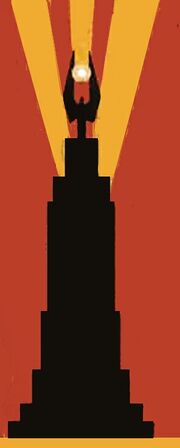 .
.
.
.
.
.
.

.

.

.

.

.
.
.
.
.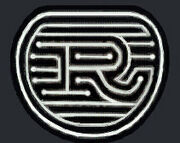 .
.
.
.
.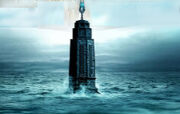 .
.
.
.
.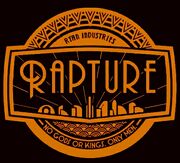 .
.
.

.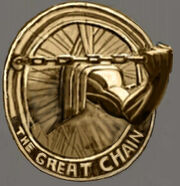 .
.
.
.
.
.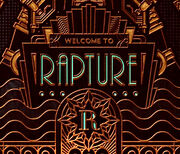 .
.
.
.
.

.
.
.
.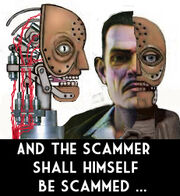 .
.
.
.
.
.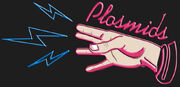 .
.
.
.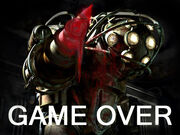 .
.
.
.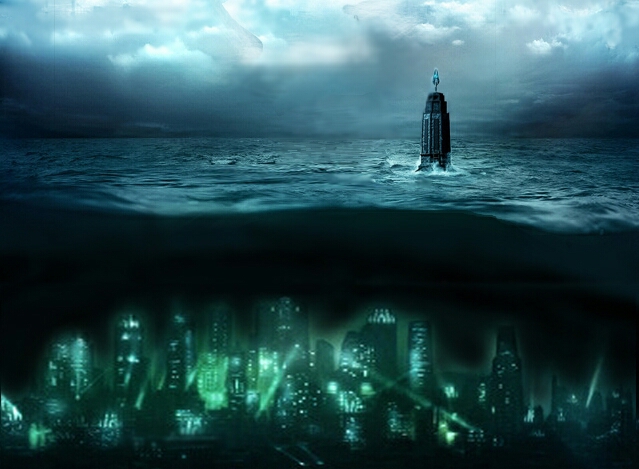 .
.
.
.
.
.
.
. .

.

.
.
.
.
.
.
.
.
.
.
.
.
.
.
.
.
.
.

.
.
.
---
WARNING - YES, This whole Wiki is a 'Thought Experiment', and YOU are the Test Subjects !!!!! (So are you Alive or Dead as per this whole Concept ???)
---
.
.
---
*WARNING* - This MMORPG contains blood and gore, intense violence, mild sexual themes, strong language and use of alcohol and tobacco.
---
.
.
---
*WARNING* - Fanbois May Find The Content of This Wiki Confusing and Distressingly Contradictory to Their Mindsets. Head Explosions May Result
---
.
.
---



.

.

.

.

.

.

.

.

.

.

.

.

.

.

.

.

.

.

.

.

.

.

.

.

.

.

.

.
.

.
.
.

.

.