--- --- --- --- --- --- --- --- --- --- --- --- --- --- --- --- --- --- -
Some More interesting Items/Ideas for a Bioshock Rapture MMORPG  
--- --- --- --- --- --- --- --- --- --- --- --- --- --- --- --- --- --- -
Part 55
--- --- --- --- ---
Minervas Den Magnetic Locks - prove Telekinesis aint so (...is faked) :
You throw the Gravity Well over that strangely insecure  'hole above the wall' (or a Rocket Spear) to pull  out the "Magno-electronic Resistor" thingees to shutdown the Magnetic Lock --- Why doesnt Telekinesis work  for that ??    Simple - Because Telekinesis ISNT any real Telekinesis - it is faked, with you actually  delusionally running around picking up stuff and throwing it, while your mind (and other people's) is  jammed by your Plasmids pseudo-psi effect (nerve jangler/ flashing light/ chemical hallucinogen/  etc...).  No "Laws of Physics" breaking 'mental power' is required (Rapture is Sci-Fi not  Harrypotterland).    "Telekinesis" sounds better for Marketing than "Run Around Grab and Throw Stuff while  you Cloud Peoples Minds", though doesn't it ??   Not too many Splicers wound up using this Plasmid - maybe  because it really doesn't do much for you which you cant do anyway (they just picked up stuff and threw it  at you normally or used a more fun plasmid)...
---
"Ryan had us install some kinda genetic device into the things so only Ryan and his inner circle will be  able to use 'em without dispensation." - from  Sullivan Audio Diary  :
"without dispensation"
SO there could still be large number of 'authorized' Citizens making use of the Bathyspheres.  People  still needed to work, and 'trusted' ones were still needed to keep the City operating.  The Trolleys would  still work, but for certain important people (whom Ryan still needed the support and cooperation of) the  Bathyspheres would be desired.    Flying Squads of his forces might move suddenly to additional locations  in the security network.
The primary purpose of the lockdown was to prevent Atlas's terrorists from making use of them. and to  prevent desperate people from attempting to escape to the Surface (which would lead to the Surface  learning about Rapture's existence OR alot of frozen to death Citizens).   Cameras and checked  IDs/Security passes ("IDs required beyond this point") would thwart Raptures enemies WITHOUT a complete  Bathysphere shutdown.
---
In a Audio Diary from Minervas Den, Tenenbaum hints that 'the predatory nature' of ADAM might be  controlled :
http://bioshock.wikia.com/wiki/Reversing_ADAM_Sickness
Would this mean that MMORPG Players MIGHT be able to have Tonics/Plasmids in the game (not just  roleplaying Splicers...)??
That would restore one aspect being largely cut out if Players were to ALL be 'Cured' "Ex-Splicers"
Severe Limitations would have to be made to make on their use -- make them 'Special' and not common.  MAke  them only useable one at a time and hard to get.
It would require some Justification : Deleterious effects of 'Reverting back' to the damage with the  old-type 'common' ADAM that would be produced outside New Rapture.  Need to prevent Players from just  using the stuff they find as loot (not as common as it was, but there ARE still LS and BD wandering around  and someone still harvesting the stuff).
---
MMORPG 'Prisoners' of Players :
Since the purpose of the game is to "Save" Splicers, how exactly are you expected to capture them and  transport them back to New Rapture's "Clinic" for their "Cure" ?  They don't exactly want to be "Saved" and   rumors amongst the Splicers that those captured wind up filling Beef-E and Potted Meat cans, don't help.
I would expect that you get Prestige Points within New Rapture for just saving one person, so it should  not be too easy/simple to do it (and the game being a MMORPG full of Players, we would reasonably run out  of 'Wild' Splicers 'in no time' otherwise).
Splicers will be alot slipperier and able to escape (as well they wont 'die like a fly' every time you  encounter them).   But assuming you 'catch' one, how exactly do you hold onto them. The wonderful people  at  Fail-Safe Industries created many useful objects, but even those have limitations when Spicers can  still fire/ice/electricity/flame/etc.. thru their hands (and other orifices not previously seen). That's  not even mentioning Houdini Splicers and others who dont need hand gestures to mess with your head.
The New City will have to come up with many methods to handle this operation (apparently they did, as YOU  were once a Splicer and someone managed to 'rescue' YOU from yourself).    Chemicals that neutralize EVE  might be one way.
---
Issues with Clipping Edges (basic game mechanics) :
Often they were very sloppy in BS1/BS2, with clear line of sight shot, but with the shot resulting in  hitting an edge that wasn't even close to being in the way (visually).  Better game mechanics, with more  precise Bounding Boxes and such are needed to prevent 'WTF' moments for Players when there is a  discrepancy in what they see versus what the game mishandles.  Particularly annoying are situation where your fire clips the wall incorrectly, but the same target enemy can hit you back just fine (and does).
There is really no excuse for such annoyances existing in games.  The MMORPG with some more complicated  terrains would need its engine not to have such lame problems.
-
Respawns - they dont exist the same way in this MMORPG :
I noticed in Minervas Den some places that had an endless rather quick respawn cycle, which caused the  regenerated Splicers to interfere (in Hard mode) with some of the staged situations.  (I've seen this  before in MMORPGs, where you really cannot do any retreat tactics because the enemies have already  respawned in the places behind you, which you just moments before went thru  -- ducks standing back up in  the "Shooting Gallery" those games degenerated into).  
Even stupider, is when they repawn right next to you while you are watching.  Its such simple programming  to block such blatant respawning, but even some big name MMORPGs have a deficit in caring about stupidity  like this.    This BioShock MMORPG has just about everything built up out of objects and would need to  carefully build everything rather BEFORE the Player can see it 'pop' into existence.
This MMORPG has a much more involved 'lower body count' style of encounters based on cleverness rather  than Zerg-Rushes by endless opponents  (any moron can simply add more generic opponents to a game to make  things 'harder').
MMORPG - A location will have a population count of local inhabitants based on what faction  controls/disputes the area (and based on what might have gone on there before), and once the location is  cleared (often not via 'deaths') there is no 'respawn'.  The retreating Splicers might come back and  possibly bring reinforcements, but that is still limited by the simulation system, which also might have  them come back after you are gone (or someone else move in to use the space/resources the original  Splicers were there after).
Of course the MMORPG map is large enough that Players wouldn't all be overly close and 'Quest' areas can  be isolated to prevent interference (you KNOW there are tards who will try to do it intentionally).
Rapture is a huge place, and the Player population cannot possible occupy all of it, so the Splicers will  be continually trying to take back territory where the players leave a vacuum.
---
Hydraulic Surge in Heat Pipes :
Standard hydro-engineering methods, those big pipes (you saw in Hephaestus) are more complicated than you think ...
Surge Chambers to absorb shocks of suddenly turning on pumps and valves. Emergency venting valves (its heated sea water, so in extreme situations, venting out into the ocean isn't much of a loss).
Temperature Expansion Joints - if the hot water stops/changes temp, miles of pipe want to contract on  cooling (water at 600ft pressure boils at 400F vs near 32F freezing water).
Changes in altitudes(depth) cause fluids to have significantly varying forces/pressures depending on  height differentials (ie- water is being pumped UP out of the Geothermal area which is downslope from much  of Rapture, water being sent to the rest of the City has to work against gravity).
For the game, there would be a generalized way of handling these things (no B.S. in Engineering required),  but it is just part of the added 'logical' detail, which creates goals for Players for in-game activity.
(ex- In their own 'base', Players can add the improved thingees, or keep fixing the periodic failures of  components (mopping up the mess and drying out their stuff).  Safety mechanisms are recommended by the  City Council.   Various City Projects will include fixing and extending various water (and other) systems  for New Rapture.
---
Sander Cohen, King of Rapture :  (flashbacks dont actually have to be real...)
It turns out that Sander Cohen was the real mastermind behind Fontaine's and Ryan's (and even Lamb's)  demise (playing them off each other).   You try to kill him, but like Dracula, he keeps coming back.   Pretty soon all of Rapture is filled with his 'Plaster-pieces' and all the Ryan Statues are now wearing  bunny ears.   Gil Alexander ("the Not so Great") is recruited to create giant rabbit Splicers to be  'proper' subjects in this new Kingdom without Doubters under the sea.   TVs all suddenly show nothing but  repeats of 'The Black Dream' which within it had encoded Cohen's plans for World Domination.  Rumors of  his 'Viking Funeral' were much exaggerated.
---
MMORPG - WYSIWYG (what you see is what you get) :
In too many levels on the Solo games (and DLC) you have exteriors seen thru the windows which clash with  the actual interiors you travel thru.  Walls too thin, simple Skyboxes rendered (repeatedly out each  compass facing), views ignoring walls of adjacent buildings existing in the level, non-existent exterior  windows shown on structures you go into, caricatures showing far too many floor levels on 'impressive'  false fronts of buildings, and bottomless scenes on one side with an immediate seafloor seen at the level  of other nearby windows.   Typical gaffs when cohesive/consistency isn't a concern/priority.
There will be no problems like this in the MMORPG, as everything you see will be real objects in the game  (with a bit more 'murk'/obscuring detail dropoff as would happen when looking thru hundreds of feet of  water).   Some distant views would still be 'baked' (static) backgrounds (used as an optimization for  rendering) but those would be created on-the-fly (in proper scale) and reflect the actual cityscape and  distant objects (when anything significant changes they would be regenerated).
---
Plot Lines - the MMORPG can reveal all... :
I remember talk (forum discussions) of conflicts in the plot lines and  the times when certain things  happened (or didn't).  Suchong's death was one with alot of inconsistency.   All those diaries of Suchong  we find in Point Prometheus (but then you cant go by where they are found as any really solid proof -  those things were found everywhere as if carried as talismans by the insane).   And Suchong may have  worked/visited at ALL the various ex-Fontaine facilities simultaneously (being a key  researcher/developer).
Nothing says the ADAM 'farming' operations at Fontaine Futuristic facilities were shut down on Ryan's (  City Council 'nationalization') takeover, or if Point Prometheus was not already in operations with that  function, as well as at all the Orphanages still continuing.  Tossing children onto the street (bad PR)  when Fontaine's money had already been spent and continuing might not have been that expensive - with the  ongoing ADAM production to pay for it all).
Possible Resolution - Suchong wasn't killed before/at-the-time Delta was bonded to Eleanor, but much later  by someone else (may not even have been a BD plunging that drill into him. Heh, might not even be Suchong  we see at that spot (just some 'staff') -- they imply it was, but there is no label "Suchong" on the body  as there later was for Mark Meltzer/Cindy).   Also, the Prometheus facilities may have already been used  to produce many NON-Protector BDs for the City Maintenance (possibly for many years), long before 1958 to  already have alot of those extensive facilities preexisting (so it all wouldn't have to be  built/accomplished in the short 3 1/2 months after the 'shootout').
Who will arbitrate to 'decide' ?  Well, one difference is that additional evidence can be created to  support a particular interpretation (outcome will be more decided on how logical it all is and best fits  into the larger theme).
---
Air-Tite Archives - Send * Receive * Store,  Fast * Trusted * Secure :
Using the Pneumo to access from anywhere in Rapture ??   Many companies may have stored business records  and other valuable archived information (making it a treasure trove for the rebuilding City).
Mass Capsule/Canisters storage and retrieval systemry at the facility - Minervas Den (in MMORPG) was one  of the early parts of old Rapture to fall under New Rapture's control (actually the place where it all  started when Tenenbaum returned to The Thinker after he ill-fated episode on the Surface).
MMORPG - What might the Player find in this place - A City Mission (for Players) to inventory a set of  retrieved Capsules taken from the Storage, and using the info as clues for looking for useful resources  for the City.
Frequently humorous things are to be found, when other things might more disturbing.  Others are just a  sad commentary of the aspirations and ambitions of the people of Rapture ruined by miscreants like  Fontaine and Lamb.
Yet another Asset for Player Creators (the Asset Creation Community)  to exercise their creativity the  many and varied contents of these long ago archived capsules  (lots of lost stories, etc...).
---
Jewelry - Gold ?  Needed for new circuitry production and for repairs.
Such things are also valuable outside Rapture - smugglers have to trade something and 'Ryan Dollars'  hardly will be accepted by the Surface contacts.   The Air-Tite facility likely was not pilfered (much)  while under Reed Wahl's control, and the interval after Porter/Tenenbaum left wasn't so long until the  Founding of New Rapture (besides, the Thinker was still there to keep it closed off).
---
Idea from Thingees tacked up on walls in many Places (SitS, Ryans WTF wall, etc...):
Players would have their own  'bulletin board' (interface where they could tack up things of interest or  to be 'remembered for later', etc...   Including Maps, Photographs they (the Player) took, Memos, Mail  letters, Notices they received, Pamphlets, Tasklists, etc...   Probably(preferably) it would be  sufficiently low impact (processing/graphics) for it to work well in the tablet/smartphone interfaces.
player would have these 'bulletin boards' for various different contexts (like on the players fabrication  workbench, official paperwork in a workdesk, business desk ledgers, adventuring bulletin board, (NPC) Team  board/schedule -- to seperate various different interests/functions (instead of one humungus  bothersome-to-use menu).  (Example - the way the different interfaces in the BS2 MP Player Apartment are  separate).
--- ---
Pay Phones :
Operator, Security, Medical (Look and See whats on the payphones in the game ...)    ??? a 7 digit number  ???     (things like that are usually short sequences like   0  or  911 for ease of entering them in an  emergency or to be easily remembered.   All privately funded services ?? .. Possibly in Rapture...).
With coin-slots for lower denomination coins (We never saw) -- BTW, a dime can be fired thru someones head  just as easily as any bullet ... Copper pennies can be made into real fine arrow heads...   (Heh, Too Many  Violent Video games for me ... you think???)
Circa 1946 what did it cost ???  ( I remember my grandfather telling about prices of things (circa the 20s  probably) - " You could get a can of Campbell's Soup for  'a nickel !!'  And it was a BIG can !!" )
Anyway... Payphones cost a nickel or a dime back then (often as cheap as a quarter still even today) --  you should know that you could get a cup of coffee for 5/10 cents at that time,  so that gives you a idea  of the relative value/cost of a phone call ( ?? a buck today, or $4 at StarPozers?).
May be very interesting to see who/whats on the other side of the Pay Phones you will find in various  places in the MMORPG wild Rapture world.  Many phones are still functioning (that equipment was really  well made there).  Be aware, though, that whomever 'picks up' may realize someone other than who they  expect is AT that phone and now knows where YOU are (Caller ID features were a big thing in Rapture's  competitive consumer tech scene).  Organized Factions would employ phones as a very useful  resource/tool and try to keep them operating.    One faction at Hesphaestus had last orders from Ryan to  keep Rapture alive and so maintain communications with diverse sections of the city to keep the power  flowing and access for the Big Daddies who continue to do repairs.
In New Rapture the reestablished phone system reflects conveniences that once worked in old Rapture :
Phones offer various useful menuing systems for New Rapture's citizens.  The Player interface would be  easily applicable for Tablets/Smartphones - used for the various mundane activities, while the player is  'off-line' from the full 3D PC interface.  
  Call in to order those structural bracings you need to  prop up that sagging section of your new 'Team' Base.   File a Notice Of Intent to take the mission to  explore/survey that section beyond City Limits posted on the City Projects Board.   Send in your Vote on  the current City Projects Issue to extend repairs of the AE Line towards some section of Rapture. ....
--- ---
NO, Sofia Lamb DID NOT control ALL of Rapture :
Awful lot of the survivors in Rapture just were not dumb enough to fall for Sofia Lamb's psychobabble, and  the 'Church of the Lamb' cultist stuff - even ones half crazed with ADAM sickness. 
Examples of what she did to people who resisted would make it obvious she was just another tyrant telling  plausible 'what people want to hear' lies (Remember who the people were who came to Rapture...  Fundamentally to get away from that flavor of liar/cheat/charlatan/murderous criminal ).
There were plenty of other people capable of organizing things, and THEY would have their propaganda  warning people about what Lamb was up to.  There were others who had already gone thru the trial of the  thuggish tyranny of Fontaine and empty promises of Atlas.  Knowing how to "push peoples buttons" doesn't  equate to knowing how to successfully organize survival or rebuilding (neither of which Sofia Lamb  actually cared about).
Minervas Den was obviously NOT controlled by Lamb's crazy cult.
Factions like Ryan's Loyalists in Hesphaestus or the Fishermen of Neptunes Bounty had great leverage to  face down Lamb's threats, and to help others contain her twisted philosophy to that marginal part of the  City she was centered in.  Cutting her off from other parts of the City wasn't that hard to do. 
--- ---
Sander Cohen's "Plaster-pieces" :
Another  ***Crazy Splicer Achievement*** - Collect all 12 !!!!  (icon achievements - a player fave...)
Hmm "Crazy Splicer Achievements".   Sounds like a contest for the Player Asset Creator Community ...
"Make it so, Number One" !  (Yeah, we can have some Splicer Boss say that line too....)
---
If there was a Booker P.I. (in Rapture) would he have tried proving Fontaine's smuggling ??? :
A logical method under Libertarianism/pseudo-Objectivism would be for the City to offer a general Bounty  for information leading to the arrest of Smugglers (and more pay the bigger the exposed operation was).
Anonymous tips can often be useful (and thwart Fontaine's thuggish coercion) -- it just takes one good  tip-off.
So would Booker (allegedly a tough guy),  have worked an investigation from the 'unofficial' side (versus  Sullivan and the Constables).  Fontaine murdered potential witnesses and coerced a 'closed mouth' from his  employees. And Fontaine's many customers didnt want their profits eaten into (even the Kashmir club bought  contraband...).
Ryan followed the common law and couldn't "go after" Fontaine unless he had sufficient proof.  So was this  proof eventually found, and was it someone like Booker P.I. who accomplished it (or made it possible)?
Might it have been logical in Rapture to have a good-sized reward offered for evidence of Smuggling (leading to the arrest of the criminals involved...) ?
---
Gene Banks a Convenient Service :
Gene Banks were discussed in Rapture to not only alter what Plasmids and Tonics the player could have, but  were originally meant for citizens to cosmetically enhance their own physical aesthetics, such as their  body size, how they look, etc.    Weve seen website showing what has happened to unfortunate Celebrities  who overused things like BoTox...  No doubt there were people of a similar sort in Rapture.
Players no longer are Splicers, but game role playing allows playing out the life Splicers lived (heh -  every Player can have a 'Splicer persona' to organize and run (if they wish) to give the other side of the  real "Rapture Experience"...)
You get (as Player) to select your 'look' at the game start (a product of your DNA - no real 'mods' as  they proved temporary, minus a little subsequent 'plastic surgery'....)    You are returned to your  unmodified DNA state as part of 'the Cure'.  This is a typical thing for MMORPGs, to offer customization  to Players when creating a character/avatar...
---
Splicer Simplicity :
Most Splicers, if they even (any longer) had any Plasmids,  had very few (compared to Jack or Delta or  Atlas).   I could speculate, that the earlier ADAM products didn't allow you to change them out --- a much  more complex biological mechanism/technology (the slots and then changeable slots - via Gene Bank).    Earlier versions, the more you had, the more unstable you were (and the Splicers we saw were the ones who  generally had NOT geneticly imploded from too many at once).  They (various Plasmids/Tonics) often  interfered with each other, limiting options...  Bootlegged ADAM products could have many defects.
Later, Ryan would have wanted the Plasmids to not fry the Splicers (citizens he wanted back) so much (he  also wouldn't want MORE insane people tearing up his City and murdering other Citizens).  So when he got  charge of Fontaine Futuristics, he would have probably had them (and his own Labs) work on alot more  stability.  This resulted in the Plasmid/Tonic Slot mechanism and a method to disable their effects (which  Delta and Jack and Atlas in our game made use of).  But who knows what longterm effects might still be for  those characters using so many - the game's timespan was really only days at most(?) so we didnt see it).
ADAM also may have been rare(r) by the time of the games, and it just may have been too hard to amass  enough for more than a few Plasmids (ontop of all the Tonics you could also want).   SO Ryans Bount of  1000 ADAM on Jack might have been a BIG incentive...
---
TV in Multiplayer Apartment is set to channel 8 :
Golden age Rapture -- Technology advancements would make many additional TV stations possible.    Then the  Players would have to deal with the later 'Cable Era' problem -- "So many Channels !! and NOTHING GOOD ON  ANY OF THEM !!!!"     Transmission is similar to our Cable, as radio waves dont go far thru water too  well.
--- ---
Reasons why the Trolley system would be the main Transit System in Rapture :
Flexibility - AE Trains - 90 ton behemoths (built with thick metal to withstand the water pressure) when the  Trolleys don't go into the water,  and don't need to seal up like a submarine (or worse  -- to seal up  constantly within seconds, and safely, over and over).   Power probably isnt a limitation, but less  machinery needed to drive something that weighs a fraction of the 'swimming-safes' the Bathyspheres,  Trains, Submarines HAVE to be utterly safe.
Trolley Inexpensive and Less overhead :
AE Trains and Bathyspheres have complex Station facilities (and need fueling/charging mechanisms)
Trolley costs less per customer carried.  Car mechanisms are simpler and less expensive to buy and  maintain.
Are easier to repair with less potential of fatalities if something goes wrong.   
Bathyspheres have too much operational overhead.  They are NOT like cars, as they require extensive   facilities to operate them.   
Potentially, Trolleys can move faster (no water resistance), Less delays - quicker more frequent stops (AE  trains are like a Subway, Trolleys are like Buses.)  The Trolley has no airlocks to wait to go in and out  of the water, and can have Station stops at any point along its length.
All of the above - less expense overhead to operate (even as a city service (Metro), lower costs means  more/larger system for Citizens to use -- more utility)
Trains are too heavyweight and run infrequently which is more suited to longer distance travel like the AE  lines that connect to the communities outside Rapture.
A visible Example is the Multiplayer Apartment's Bathysphere systemry (only a fraction of which you  actually see), which is much larger than the apartment, and that one 'hole' is supposed to serve a group  of apartments.  There is no place to park multiple Subs  (and unless they all operate as Taxis, there HAS  to be places to park individually owned ones -- at both ends of every trip - you cannot leave that  dock/hole blocked to other traffic).
--- --- ---
BD = 'monsters' or just misunderstood ?  
Actually possibly like the Handymen the Big Daddy thing may have  been sought by some of the disabled people (they (BD) also predated "Protectors" as maintenance workers --  probably replacing 'human' divers in what in RL is very dangerous work - diving to extreme depths).    Think of someone criminally insane (and more of these later after ADAM comes to Rapture) or even mindless  vegetables in the population.   Under Ryan's (variant) Objectivist philosophy, there is no death penalty.  So, do you warehouse them at public expense for the rest of their lives? (if violent, do you burn their  brains out with lobotomies/electroshock like they did in those days in the Real World ??).  So making them  into BD and having them do useful work for the City doesnt sound so horrible.  We really dont know how  much personality/will/consciousness the BD may have retained (we have hints that they did).   The story  goes they needed more of them to guard Little Sisters and that cause more questionable 'volunteers' to be  used.
Personally (as a smart solution, unhampered by 'the plot says so')  I would have instead brought all the  corpses to well-guarded  Little Sister Fortresses (heh, recycling reward for turning in corpses -- the  double bonus is keeping the streets clean of decaying health hazards).
---
Introducing the future of health and wellness, The Vita-Chamber  :
The Vita-Chamber is a different technology, and remember Ryan himself was a technical genius  (power  systems, etc...), so his know-how tied in with Alexander's/Suchong's/Sinclair's might have produced an  exclusive product, seperate from ADAM, which could compete with ADAM and Fontaine  (and maybe was planned  as a way to alleviate ADAM side-effects to help Rapture recover).   We saw them deployed ALL over the  place already in Rapture, so they must have worked and been in demand by consumers (or Ryan would NOT have  paid to deploy them).
Vita-Chamber may have seen quite alot of use some time before the events of the first BioShock. The one at  Adonis with its own area suggests that (Deluxe new exclusive features!!).  I remember there are two of  them at the Smuggler's Hideout, which is a bit odd.  If the cave remained hidden to Ryan's forces all this  time, then they must have been emplaced BEFORE Fontaine's fake death.   But then neither Suchong or  Alexander would have worked under Ryan at that point in time, or the Vita-Chambers for some reason were  later installed by Ryan's men, sometime AFTER they stormed the place (which doesn't make any real sense).    Another possibility is that Wilkins and the remaining smugglers who barricaded themselves at the Hidden  part of the Fisheries/Hideout later stole them.  
Vita Chambers were everywhere, even in very poor/strange places (for the games Save & Load mechanism, but  still there, so its Canon).    Smuggler Hideout also had a Pneumo Kiosk -- Fontaine was alot like Capone  and probably had all kinds of people bribed or 'looking the other way'.   He could probably get anything  he wanted for the place (and the fact that they were there, means Vita-Chambers worked in a useful way for  'revitalization').   The simpler function was already there, but Suchong/Alexander/Sinclair might have  later been brought in and were expanding on its abilities (to do the more difficult 'Back from Death'   function).  Suchong talks about the 'bring back from dead ... BS' but that may was probably the latest of  many improvements upgraded into existing machines.
http://bioshock.wikia.com/wiki/The_Vita_Chamber
--- --- --- --- ---
.
.
WARNING - This Website is    *** NOT SAFE FOR WORK ***
.

.

*** Warning - Fanboi Head Explosion Zone ***
Contrary Opinions are Being Offered HERE !!!!
---
---
---
---
Drink *CalciO* And Achieve Greatness !!!
---

.
.
.
.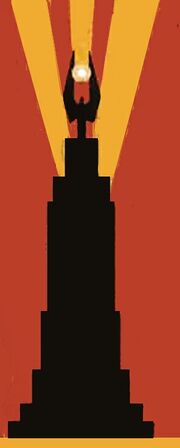 .
.
.
.
.
.
.

.

.

.

.

.
.
.
.
.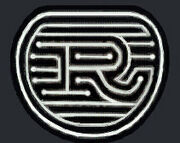 .
.
.
.
.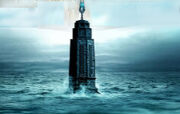 .
.
.
.
.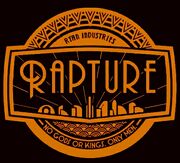 .
.
.

.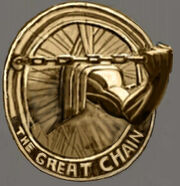 .
.
.
.
.
.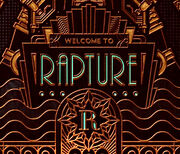 .
.
.
.
.

.
.
.
.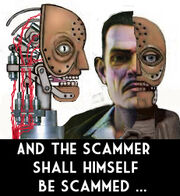 .
.
.
.
.
.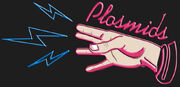 .
.
.
.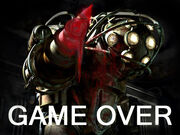 .
.
.
.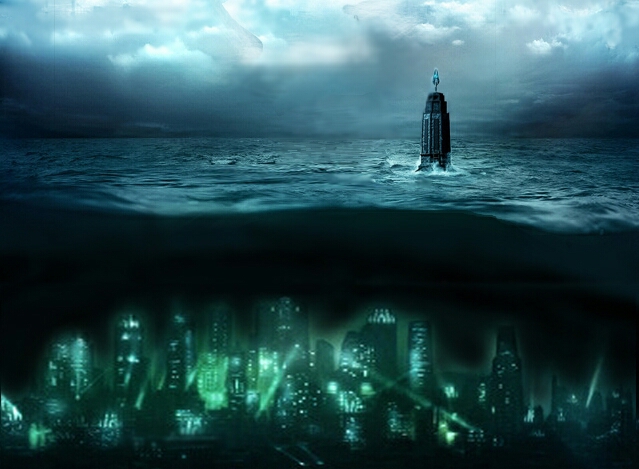 .
.
.
.
.
.
.
. .

.

.
.
.
.
.
.
.
.
.
.
.
.
.
.
.
.
.
.

.
.
.
---
WARNING - YES, This whole Wiki is a 'Thought Experiment', and YOU are the Test Subjects !!!!! (So are you Alive or Dead as per this whole Concept ???)
---
.
.
---
*WARNING* - This MMORPG contains blood and gore, intense violence, mild sexual themes, strong language and use of alcohol and tobacco.
---
.
.
---
*WARNING* - Fanbois May Find The Content of This Wiki Confusing and Distressingly Contradictory to Their Mindsets. Head Explosions May Result
---
.
.
---



.

.

.

.

.

.

.

.

.

.

.

.

.

.

.

.

.

.

.

.

.

.

.

.

.

.

.

.
.

.
.
.

.

.
.

.
.