--- --- --- --- --- --- --- --- --- --- --- --- --- --- --- --- --- --- -

More interesting items/ideas for a Bioshock Rapture MMORPG  

--- --- --- --- --- --- --- --- --- --- --- --- --- --- --- --- --- --- -
Part 44
--- --- --- --- ---
Technical details of Big Daddy suit equipment :
- Air Reservoir (large tank - high pressure)   Can also be filled at oxy-fill stations for extended outside operations ( I would assume that they dont have to pay the "$5" ).   Fancy finial on top of tank is a manual 'emergency' valve control.
- Recharging compressor pump + motor (below tank) to recharge air reservoir while inside Rapture, so can go back outside in water for extended periods.  The spigot there might be a coffee dispenser, but more likely is a tap to run air operated tools and/or an inlet off a stationary air recharger (found at minimum in the Big Daddy Maintenance Depots).
- Various metal tubes/pipes connect the components and mechanisms which are rigidly fixed to the suit body.
- Top cannister thingee, external intake filter+valve for external atmospheric air charging
- Bottom cannister thingee - exhaust system for spent air
- Filter/pressure regulator (left side)  feeds air from tank or external air intakes into helmet.
- Big circular disk (fastened to helmet on the BD - but originally (real diver) a disk shaped weight tied to the chest that could be easily cut with the divers knife to allow the diver to quickly rise to the surface.)    Contains Battery/electrical/electronics and compensation systems (adjusts to varying water/air pressures), bypass valves.    There are some things that look like wingnuts at its lower part (perhaps are condensation or cleaning drains).
- Filler valve for external compressed air/oxygen supply (with various safety valves).  While resting or having routine maintenance done, Big Daddy is connected to a electrical and air charger, to get them ready for their next shift of work.
- Foot weights ballast (to force upright orientation in water via higher buoyancy of the upper section), the armored (metal encased) boots also protect the feet and wide tread acts as a stable base.
- Joint reinforcements on arms/legs - to help support/steady equipment/armaments (particularly when out of the water when the heavy weight of the suit is not neutralized by buoyancy).
- Control unit to regulate and backup (including emergency supplies) - BD is conditioned/trained to control the system which has many automatic adjustments.
- Food port on helmet - for caloric/nutritional intake for the biological components remaining in the Big Daddy.  (Standard auto cooker/grinder for basic fish/seaweed consumption).  Big Daddies have cuisinart-like devices they feed fish into  (its how they eat - they do eat you know....). Incorporates a 'flash cooker' to deal with most bothersome microorganisms.  
--- --- ---

Big Daddies did not swim (you can see all the seafloor pathways we walked thru outside in BS2, including railings and stairways).  So much of their equipment is designed to keep them upright when in the water, with large weights on the boots to offset the other equipment weighing down their bodies.  Traction on the seabed surface is the important issue.
If there is a 'fluid' medium in the interior -- various straps tied to restrict the ballooning of the fabric  (no point in carrying excess liquid when walking around OUT of the water when buoyancy is no longer cancelling the weight).   Originally (for real divers) the ropes in an emergency could be cut and the suit fill with a larger volume of air and the diver would rise to the surface.
Big Sisters dont seem to have anywhere as much mechanical apparatus as the Big Daddy Suits do (looks mostly just the 'tank'and helmet).  Perhaps they dont/cant spend as much time out in the ocean -- as Big Daddies did heavy repairs and reconstruction, and also had to power/support the tools they used.
Since the City's (Old Rapture and New one) survival is dependant on keeping the Big Daddies going (at least until sufficient Citizen replacements are found and enough hard suits), there will be Quests/Missions to assist the BDs work, and to locate spare parts which the BD maintenance requires to continue functioning.  Their remainng handlers/maintainers will be contacted to negotiate assistance so that the Big Daddies may continue to function.
"The suits also give the Big Daddies the ability to resist deep ocean pressure to a depth of six miles"  http://bioshock.wikia.com/wiki/Big_Daddy.  Well even well short of 6 miles down, if they are compressed to match water pressures, then its the Big Daddies Plasmids/Tonics/implants that do most of that.
Implies liquid (perfluorocarbons) filled units??  (may explain them not being hardsuits as liquid doesnt compress).  That yellow fluid seen in tanks in the Big Daddy production facility  (Failsafe Armored Escorts in BS1) was probably related to this.   Unfortunately also makes the suits that much heavier when they are filled with fluid).
Abyss work (what depth capacity?)  Slug harvesting, mineral gathering(robot servicing) 2000-3000ft likely.
Harvesting Polymetallic nodules from locations at 13,000 and 20,000 feet (mangenese/nickle/copper/cobalt) thought that would better be done by machines.
Suits accommodate a variety of repair tools/machinery used by the Maintenance Daddies to do their work.
4 Big Daddies at a table playing Poker  - at least a painting of this somewhere (if not a glance of this in a Quest - likely at a Big Daddy Depot)...
Big Daddy maintenance facility  (numerous locations - building basement at several main plazas)
- Who did the repairs when Rapture was falling apart??  - Eventually the only properly operating repair center was at Minerva's Den (?).  But then not everyone in Rapture turned insane and Factions like Ryans would help support their continued operation.
- Repairs to suits (including the tools) - the sea-pressure suits at least remove the worst of the complexities required by Hard Suits (which maintain Rapture-Pressure for unaltered humans).
- Supplies (consumables/air/fuel/fluid replenishment) - Fuel station outside in water has a nozzle&hose so must be self-serve....
- Tuning/diagnostic adjustments, recharging/topping off fluids...
- Medical treatment and plasmid/tonic maintenance
--- --- ---
Sinclair as a Alpha had small Red and a Blue glass vial/tanks on his back (ADAM and EVE supplies ? ) :

- That would imply that at least some Big Daddies needed to consume these elements to function (Alphas used combat plasmids, most others models dont seem to have - ADAM shortage probable reason).  The Blue makes sense if an Alpha is a Plasmid user (and who says there arent other things that consume EVE to function
- Tonics may just use EVE much slower).  For Red, frequent boosting of ADAM might be needed, but again there may be other arrangements of ADAM useage that we didnt have as Jack/Delta (like Big Daddies using it for self repair...).   Or it is actually something different than ADAM (red kool-aid ? ) .
- Do all the Big Daddies need these and what happens if they run out (possibly the Big Daddy Depot has a supply and its own mechanisms for generating them (and Lil Sisters give some to Daddy...).   We didnt seem to get ADAM from Big Daddies/Alphas we terminated (do get EVE vials and Med -Kits) despite those nice already seperated vials on their backs... 
- One expects they were not glass but something unbreakable (like the window material).  Otherwise a Splicer could do a quick attack on the vials and then sop up the spilled ADAM after the Big Daddy left the scene.  You have to be pretty hard up to inject something you squeegeed off the ground into your veins.
--- --- --- --- ---
Shrieking Demon - the Electric Guitar in Rapture :
Invented in 1931 ( http://en.wikipedia.org/wiki/Electric_guitar ), so no problem having it present in Pre-Civil War Rapture -- just that it may have been a minority amongst all the other inventorisms (weird would have been the 'Room of Sound' in Dionysus with such discordant music playing still on the recording loops - perfect for "DIS'ing" Ryan's sensibilities -- done wearing Pope Hats naked as well, no doubt...   http://bioshock.wikia.com/wiki/Lamb_Flouts_the_System ).
One of the abilities of a Player Created Asset system is that original compositions can be used in the game  (with requisite boilerplate legal paperwork stating that works of Authors be authorized for limited-use ONLY IN THE GAME with no transfer of Rights beyond that -- and that it can be withdrawn on request of the originator).  
Original works of talented Players (and many ho-hum quality) - meaningful to put on your resume that your work was accepted on a Mutli-million dollar MMORPG..,
As ever the *Vetting* of all Assets so not to trod on anyones Rights.  Amazing that you have to have as much consideration for 'Lawyerisms' as much as Quality in Games these days - but thats what we get with a (Real) Real World society that tolerates so much  Lawyer Parasitism  (I mention that issue elsewhere).    Hmmm, add Collaboration rules for Unique Assets which are not subject to alteration/improvements (a general Author request option in that system - Artists Vision and all that...),
--- --- ---
Sometimes mindless games are good :
For the Tablet/Smartphone - How about a Tetris-like or a Jewel-like game using those icons from the Solo Games ?   Plenty of App developers out there to tap into for such 'simple' games.
http://rapturearchives.org/html/bs1_icons.html    http://rapturearchives.org/html/mp_icons.html
Win fabulous prizes !!!  (actually as being a 'game of skill' it bypasses alot of gambling issues, and as long as the 'prizes' are all in-game...)   Now what would it emulates as being some real Raptute related activity ?  Sifting through rubble looking for salvagable objects?  Recycling job at the City Dump (ewww)?   Rearranging/sorting some Splicer's mental patterns in the 'Cure' hospital?   Some nebulous tie to the primary game theme is prefered....
--- --- --- ---
All bad things of Rapture Flow,  Out of the City -  Rapture Sewage and Party Rental Ltd :
A take-off on that underwater sign you see when first coming to Rapture in the Bathysphere.
Rapture would recycle alot of stuff (valuable because otherwise it has to be brought exxpensiively into Rapture)   Sounds like a good basic 'dole' job for newly cured ex-Splicers.
Recycling water, various effluvium for 'fertilizer'.  Toxic waste from industries usually cost too much to process. 
--- ---
Rapture really started to go to Hell when someone smuggled in a bunch of banjos :
That would have been a funny scene to come upon  - Splicer playing a banjo - Dueling Splicers ....
--- ---
Dehumidifiers needed in Rapture ??  :
Cold, seeping concrete ...
Fortuinately there is an abundance of power in Rapture for such systems.
Residential areas would likely be kept at reasonable humidity, though other areas less inhabited would not need to be as controlled.   In 'Ruined' Rapture many of the humidity control systems broke down.
Fortunately the electrical system standards in Rapture were designed to operate assuming 100% humidity, using sealed conduits and junction boxes (witness many lights still on in many totally flooded areas).
--- ---
Planetarium :
Someone brought a Planetarium projector to Rapture  and Ryan actually subsidized the creation of a dome Planetarium at the University for public showings and to school children -- not so much as a source of wonder, but more as one that is typically boring, so as counter any endearment of the audience to the night sky of the Surface.
Various experiment art showing were also given in the dome theater no doubt assisted at times by the availability of hallucinogens.  Artsy Fartsy stuff using a wrap around viewing screen - that sounds promising for some outside-of-the-envelope 'artiste'.
Note - I added a Planetarium to the Rapture Memorial Museum Complex Proving_Grounds
--- --- --- --
City Hall Information Kiosk :
New Citizens can find themselves bewildered on awakening after being 'Cured' and they might not remember alot of what happened in Rapture or much of anything previous.
- Various forms.  ie- to resister a Salvage Permit (to keep people from stealing each others salvage goodies and to prevent pillaging/spoiling resources the City will later need.
- Maps (basic - within City Limits)
- Official Job postings
- Pamphlets on just about everything (in that quaint 40s era style)
--- ---
The Great Suggestion Box  (of New Rapture) :
Gimmick originally  put up by one of the TV stations which would select 'better ideas' and make them part of a show ( a relatively easy way to create filler between better content...).  Allowing Anonymous suggestions can sometimes be useful, though the system can also be abused.
Obviously something that could link into Player Community participation in-game. (with the usual 'vetting' with or without formulaic templating  (form letter-like) of the 'Suggestion' issues/ideas).
"How are you supposed to do something about a weak link in the Great Chain if nobody knows about it?" - Johnny T
--- --- ---
Splicers coming 'out of the woodwork' to ambush you :
Advantage of having a 'Team' of NPCs as you personal lackeys, is that they can spot things, warn you,  and semi-intelligently hold them off for a while when you were trying to solve some problem/puzzle (or time to formulate strategy and/or issue orders).  How many game have you found sidekicks get in the way more than they help, and you (if allowed) leave them behind to take on the hordes single-handed to get the job done ??
The 'Elizabeth' thing in Infinite was touted much but keeping distance and periodicly tossing you 'loot' is hardly any achievement to crow about.     All the  Choreographed 'scenes' and canned interactions at locations - there is NOTHING new abou that.    Expanding upon anything you've seen so far by magnitudes is what I am talking about.
--- ---
Quote from forum 3/2010 :
"I mean, at this rate of rapid degradation of standards, Bioshock 3 will be a flash game where you get to play as the vending machine that shoots grenades in Hesphaestus." 
(infinite) ... close enuff.
--- ---
Game Server Architecture - Offloading processing loads to Client machines (when appropriate) :
Situations like your 'Team base', where there generally is not alot of battle going on and likely a large number of objects (all the accumulated materials and tools/equipment which wont be allowed to be crammed into infinite capacity 'chests' or some magical 'bank').  There are many various (hopefully) amusing interactive items to be 'played with' OR EVEN BETTER prove to have real utiity value (all requiring graphics scripting for all the animations and effects, which could likely be locally handled by the Client's graphics anyway). 
It would be kind of a local/private Server Node  rendering stuff other Players rarely see, but Players will interact with their own constantly.   'Bookkeeping' validation is still done thru the Server (to block any cheats) but only has to be abstracted there (transitting only when something of significant happens) , leaving a majority of the high-detailed simulations/presentation/interactions to run on the Player's Client computer.
Elsewhere mentioned - having Team NPCs AI (artificial intelligence behavior) run locally would also be a huge chunk of processing, which could be off-loaded from the Servers/Network.
Ive actually seen a rudimentary version of this done on LOTRO, where certain Quest NPCs and objects only appear to the person running that Quest and is not visible to other people in their 'Felowship' party who dont share the Quest.   THAT would be something to avoid in my MMORPG- if its there and another Player is present these things should be visible (many of the savings come when there are NOT other Players around to see all the fancy/detailed things going on locally, and requires a more complicated game mechanism to facilitate it).
--- --- ---
Big Daddies put Maintenance Workers out of Work !!! :
Actually, Big Daddies could do things very difficult for human workers to do, and were also more cost-effective because their Plasmids/Tonics/whatrever-else allowed them to work with significantly LESS expensive equipment than a nornmal human diver would need (The High Pressure Diving suits are quite expensive and remote control units are often clumsier/slower for certain tasks.)
Alot of that played-up talk was from agitators trying to create difficulties for Ryan, which should have been countered by public demonstrations/anouncement of what the reality was.  (The "Cheaper, so I dont have to Raise your Rent" argument was fairly effective with the majority in Rapture.  People also would have know where 'Big Daddies'/Maintenance Cyborgs actually came from - ADAM deranged humans - criminals making reparations for their crimes, etc...).
--- ---
AE Station Ticket Booths :
Why require a human to do this mundane job - THIS is Rapture, where advancement is worshipped like a god...
Atlantic Express automated Ticket  Machines (Asset to Add to MMORPG) -- with a Map of all of Rapture (styled using those AE bronze In-Game MAP graphical widgets).  The Start location is where you are currently.  The endpoint Destination you Press on the map and your ticket itinerary with train numbers (and alternates) and any Station transfers is printed out (or just told to you).
Being largely like a subway system (all Stations were within ~3 miles of each other), the Atlantic Express had a standard fee (tokens) for all destinations inside the City.  Seperate special trains went out to areas outside of Rapture (upto ~15 miles) and had seperate ticket prices.  Express and Luxury service was extra.
This automatic system was put in place once comp-u-ters were advanced enough to run a reservation system -- which could compensate for loads, late/disrupted service, and detours - and even order additional trains for increased passenger traffic loads).
Historical Note - the old tokens used for the AE were found to be particularly good for shaping into arrowheads, at the later periods when gun ammunition became much more scarce.
Similar machines would exist for the Metro Trolley System (or Bathysphere) to instantly tell the traveller which way to go (which train/track/time) to get to their desired destination.
"THIS IS RAPTURE !! " just begs a choreographed "300" like situation for a Flashback
--- ---
" Ve haf vays uff makingk du Kyurrd !! "  - Tenenbaum
--- --- ---
Real Diving Suits (what we are shown in the game)  :
Rubberized canvas (rubber sandwiched between cotton twill canvas).   Other stronger 'clothish' materials might be used, but cant be too stiff and need to resist salt-water corrosion (no real strength is needed as these suits have equal pressure on both sides).  Flexible means it DOESNT keep the water pressure out.
The air pumped from surface was kept slightly higher than the depth's water pressure (so the air wasnt squeezed out of the helmet and the body pushed into it). The interior of the suit always is at a slightly higher pressure from the water depth's.
That is the limitation - Generally real divers using such equipment didnt dive in those suits much below 100-150 feet with normal humans (Nitrogen narcolepsy, nitrogen narcosis cause fatalities much below those depths).  Thus to be used any deeper, Tonics and Plasmids would be required to increase the capacity of the 'human' for the depths Rapture is at (600+ feet).  Remember, when much of Rapture was built ADAM didnt yet exist so it wasnt using suits like this (except work within 100 feet of the surface).
The suit's damage resistance (armor value...) might be similar to the Brute's, but with the thicker covering and some projectiles bouncing off the various metal bits (covering about 1/3 the surface ?)
These suits are heavy and the oversized helmets and devices on the back (that real human divers didnt have, air supply/pressure pumps was thru air tube from surface/elsewhere...) add even more weight (add tools/weapons),  They would require alot of strength to carry all that outside of the water -- so likely needed a combintion of Brute strength Plasmids/Tonics.  The pressure could be handled similarly (600 foot depth I estimate typical for Rapture environs is about 19 atmospheres ) and so some additional Big Daddy's Plasmid enhancements could allow them to work much deeper (and survive constant transitions back to sea-level pressure (1 atmosphere) when re-entering Rapture (via airlocks), which is when you would (in Real-Life) get the bends and die excruciatingly).
---
Delta's demise :
Im not sure if the Daddy-Lil Sister link being broken would have been the cause (like what happens if it is broken and then reestablished - all seemed to be some combination of mental conditioning and physiological).
That big explosion (at BS2 end) may have severly damaged Delta (the hamburger-making effect of a powerful blast compression wave) - it might have been more realistic to have his suit appearing well mangled/hald ton off afterward.
They were out in the water and they went up quite fast, so werent close to any Vita-Chamber (no data on how far those things work), and would take a long time to get back (float down) near one (no data in-game on how long you have for those Vita-Chamber mechanism/system to work....  Quantum entanglement stuff was as lala-land BS fantasy as most of Infinite is).
It is actually possible that as Delta 'died' and floated back down to Rapture, to have a Vita-Chamber intercept him.  It is all largely unexplained how that Vita-Chamber mechanism worked -- flying monkeys carrying/dragging your corpse into the chambers to be repaired -- that is an easier explanation than any "real" Teleporting (with or without Plasmids) --- or worse - reconstructing you entirely from nothing but DNA -  INCLUDING the diving suit/equipment !!! (which is definitely NOT part of your DNA).    Unfortunately that crutch for the  Save & Reload  game mechanism made it into the Canon.
--- ---
No Plasmids/Tonics for you :
One problem with the MMORPG plot scenario is that the Players are Ex-Splicers and therefore have no Plasmids or Tonics to use.   This would cut out one of the interesting aspects fundamental to the Solo games.  Even though the plan would be for many episodes of roleplaying of Splicers/Daddies/etc.. something would have to add back some of the elements the Plasmid/Tonics had in gameplay.
Some equivalences in the MMORPG  might be Various thrown objects that do similar/New things, more physical attacks like knocking the opponent over or dropping on them from above (or dropping things on them),  more 3D movements, more gimmicks for the hand weapons and meleee (perhaps armor 'suits' that have some weapons built into them).
More tricks and traps...  A Variety of different effects (for visual impact) can still be done without the ADAM stuff.
And we could have the Splicer opponents using more/different Plasmids/Tonics AGAINST you (which we barely saw), which would then require some kind of countermeasure onthe players part  (heh - flyswatter brought along to area where Insect Swarm using Splicers are expected...)
The dual weilding mechanism might still be desired, but now with some non-Plasmid ability pre-selected.
--- -- -- --- ---
.
.
WARNING - This Website is    *** NOT SAFE FOR WORK ***
.
.
---
---
---
---
Drink *CalciO* And Achieve Greatness !!!
---

.
.
.
.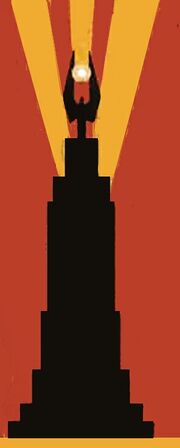 .
.
.
.
.
.
.

.

.

.

.

.
.
.
.
.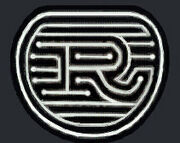 .
.
.
.
.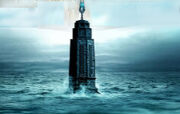 .
.
.
.
.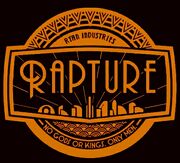 .
.
.

.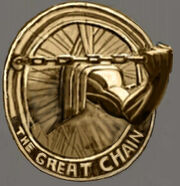 .
.
.
.
.
.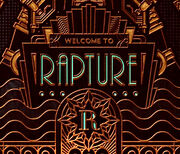 .
.
.
.
.

.
.
.
.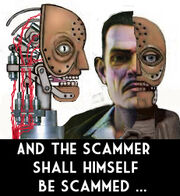 .
.
.
.
.
.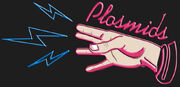 .
.
.
.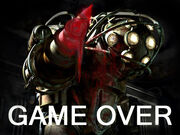 .
.
.
.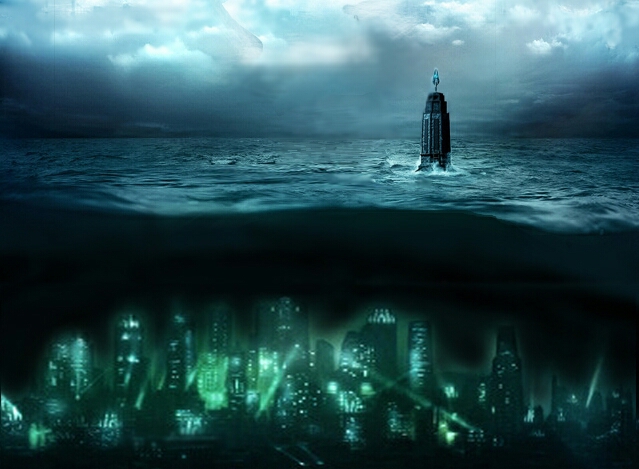 .
.
.
.
.
.
.
. .

.

.
.
.
.
.
.
.
.
.
.

.
.
.
---
WARNING - YES, This whole Wiki is a 'Thought Experiment', and YOU are the Test Subjects !!!!! (So are you Alive or Dead as per this whole Concept ???)
---
.
.
---
*WARNING* - This MMORPG contains blood and gore, intense violence, mild sexual themes, strong language and use of alcohol and tobacco.
---
.
.
---
*WARNING* - Fanbois May Find The Content of This Wiki Confusing and Distressingly Contradictory to Their Mindsets. Head Explosions May Result
---
.
.
---



.

.

.

.

.

.

.

.

.

.

.

.

.

.

.

.

.

.

.

.

.

.

.

.

.

.

.

.
.

.
.
.

.

.
.
.
.