--- --- --- --- --- --- --- --- --- --- --- --- --- --- --- --- --- --- -

More interesting items/ideas for a Bioshock Rapture MMORPG  

--- --- --- --- --- --- --- --- --- --- --- --- --- --- --- --- --- --- -
Part 42
--- --- --- --- ---

Big Daddy Training (a Flashback role-playing thingee) :
- Skills are not something you can just 'condition for' (remember the Training Grounds)
- Structural Repairs, inside and outside in the sea (hmm, mustve been a seperate 'training grounds' for this  we never saw - will have to add that to that level map).
- Utility Maintenance (high voltage is something you dont mess around with)
- Cleaning windows (all that algae stuff that loves the light that comes out of Rapture windows...) - with  all the braniacs in Rapture NOONE ever figured out how to make a self cleaning window??)  Perhaps trained  sea-slugs ???
--- --- --- ---
Banks - Important Component of Economy of Old Rapture :
How Banks might have worked - Ryan would have NO  (?) official restrictive laws for regulation, but there  could be standard contracts for conditions of how money was to be handled/secured (You HAVE TO HAVE some  Contract Law enforcement if you want any of the large 'Big City' institutionalized commercial/business we are  shown existed in Rapture).
Loaning Money by Bank from Accounts for CASH which pays interest :
- Example would be that all loans made by a 'Safe' Bank would (by contract agreement) require strong  security of most of the value of the loan.  Secured Mortgages...
- Another more speculative 'Bank' would have more liberal security requirements for the loans (at a higher  interest rate), or even the Bank itself would invest in partnerships in businesses (a simplified type of  'stock' market).  An understanding would exist that your money may not be there if things go bad.
- Safe Deposit Boxes - offered an alternative of a place to securely store money/other valuables/papers.

. Raptures Original Money Supply :
- Quite a number of rich people came to Rapture to escape the "Atomic Doomsday", and others the growing  socialism.    Thus large amounts of money were available.
- Many immigrant's Surface financial assets were sold off slowly to maximize the exchange/recovery and to  avoid liquidations being a 'fire sale', and to avoid attention.
- Immigrant's assets from the Surface were converted to Rapture Dollars (R$).  The outside monies were then  used by Ryan to build the City.  The monies would be good for purchasing services from "The City".
- Other investors externally paid for space and expenses of construction of their own (it wasnt just Ryans  fortune that got Rapture built - there were seperate construction organizations) which they subsequently had  ownership of (but did not receive Rapture Dollars for).
- Wealth used for external construction costs (with the return of ownership rights) did not increase money  supply.
- R$ Money originally going to internal construction costs (labor, locally produced materials) would recycle  the CASH back into the system (again not increasing money supply).
.
Money itself (Rapture Dollars - R$) - who issues it and how much :
- Money would have to be standardized (with no banks issuing their own) to facilitate normal monetary  interactions.  
- Minted in Rapture to a Quality that would be hard to counterfeit (and counterfeiting WOULD be a crime --  seems there are lots of "Laws" despite the simplistic "Stick it to Ryan" theme the game designers tried to  foist on us).   
- The money supply would initially be set as an equivalent to surface values (probably the American Dollar  so soon after WW2) and money minted to make the exchange.    Other factors would then determine how much more  money would be created to facilitate normal economics in the City.
. 
Precious metals for Rapture's money ? :
- Pro - Money supply was to be limited and linking it to limited supply of gold/silver accomplished that.
- ??? - Surface World precious metal values would not allow one-for-one wealth conversion to R$ without  outside purchase of the equivalent real-world amount of specie.
- Con - Specie purchased from the Surface subtracts from monies available to build the City.
- Pro - Money in circulation only has to be a fraction of the Economy to function as a medium of exchange.
- Pro - Intrinsic value only goes so far (you cannot eat silver/gold) so hoarding would be self-limiting
- Con - Silver/Gold/other?? coins are not conducive to large scale business transactions (except as bank  transfers).
- Pro - Paper money used to facilitate large transfers but should be strictly limited as 'placeholder' for  Specie held in 'Reserves'  (who maintains that ?)   Conversion to specie "On Demand".
"New Rapture" Banks could only offer simpler economic services, as the reconstituted City lacked scale for  needing anything more complex.  This would mainly be :
- the Safety Deposit Box service (Heh, yet another 'City' Mission for Players is to be a City Bank guard  for a period of time)
- Secure Bank Accounts to facilitate transfers of larger money amounts between larger businesses and day to  day payments by ordinary citizens - The New City would organize this without any investment/interest  component allowed.  
- Savings and Loan  (by contract with NO possibility that money would be used for speculation like modern  (broken) banking laws allow).
What form would the new (New Rapture) Ryan Dollars take ? :
- There is too much 'Old' Money floating around for it to retain any conversion value (especially any old  paper money).  
- Again, once the New City became organized and needed something beyond barter and the 'Food for Labor'  tokens intitially utilized, a unit of exchange was created to facilitate growth of a real City, which needed  business economics and thus standardization in commercial exchanges.  
- Newly minted 'New' money was created (again in some form hard to counterfeit).  
- A standard value of buying basic food, and paying rent/fees was established to create a trust in the new  money.
Note - Old Money as specie ( gold/silver and not paper "shin plasters" ), then it could have some actual  intrinsic value (though you cant eat silver/gold, but that never hindered its desireability before).  It  would have definite use to pay for Later-Day purchases from The Surface (via smugglers/any official trade).
BTW - It is thought that Surface materials/goods were 'purchased' (when not outright stolen) by Sophia Lamb  using gold/silver (money) found in Rapture (and dutifully turned in by her 'The Family').
-
 ??? Am I really obsessive going into details like this ?  Its a Hobby, and actually an interesting  reflection of how our own world is organized - Rapture would be a microcosm of our Modern World. (( One hopes  others are at least entertained by all this stuff Ive written.  For me it made me examine and consider many  of the systems we all take for granted in the Real World.)) ***    You can be sure that someone will declare  the MMORPG eventually as 'educational' if run in any logical real-world systematic way.
--- --- --- ---
Some people have classified Bioshock (BS1/BS2 - the REAL Bioshocks) as 'Steampunk'  when it is really  'Dieselpunk'.
http://hackedgadgets.com/2009/03/10/steampunk-frankenstein-computer/  -- example of 'steampunk'
--- --- --- ---
Consider about how expensive things might be - Like the building of Rapture :
Mass production can greatly lower costs both of manufacturing and installation and maintenance.  Remember  Ryan was an industrialist and he fully understood this concept and how to apply it.   He also could employ  his still-owned industrial organization on the Surface to use Surface-World efficiency to build/obtain  components for Rapture (not just girders, but whole pre-made building sections and machinery).
Example - Those vault-door-like pressure doors (ie- Securis Doors) would be very expensive, if only a few  were custom built.   Using industrial assembly-line techniques up there , with  thousands  produced (as there  would have to be in Rapture),  then the unit price drops considerably.
Likewise for any special materials used en masse which such components are made out of (like Titanium or  Ryanium)  - they could be obtained also at Surface economy-of-scale prices.  Same goes for the machinery  which sustains Rapture's terrestrial environment - built on the surface using Ryan's existing infrastructure.
Inside Rapture cost of production was much higher - small prodution without much economy-of-scale (or  complete lack of it), and hampered by lack of existing 'world-scale' material production methods/raw material  supplies.   Many common normally cheap materials thus would NOT be cheap IN Rapture, where such materials had  to be found and transported in/down from the Surface (lots of overhead costs).  
This of course would also have been BEFORE the growth of ADAM (and other) technologies which might offer some  in-Rapture cost-cutting improvements/new materials ( ?? or later lost because of disruptions).
--- --- --- --- ---
Artificial Gills - Hmm doesnt sound promising (for machine or even Plasmid):
http://en.wikipedia.org/wiki/Artificial_gills_(human)
Major factor is the huge amount of water that has to go thru the system to exchange enough Oxygen from the  water.    Fish, because they are cold blooded, have a slower metabolism so they can deal with a slower intake  of Oxygen (remember that thing about sharks having to 'swim or die' - that has to do with processing enough  oxygen).
--- ---
The Slug Whisperer :
Personnel who tended the Slug tanks at the various ADAM facilities (like Fontaine Futuristics) often had this  moniker.    Some skill was required in the care and feeding of the Sea Slugs which produced raw ADAM.
In the MMORPG there will probably be the chance for the Player to have their own 'home' aquarium containing
Sea Slugs of various kinds recovered from out in the dark Ocean, or come upon some having been kept by  Splicers (hmmm, toad-licking idea, extrapolate...)
--- ---
Two can play that game :
If Ryan was still alive after the little incident in Rapture Central Control in BS1 (Faking his own death --  which would have been a REAL 'twist' the game developers missed completely) what would he have then done?
Fontaine/Atlas was eliminated, but Rapture was still very much alive.  Even Lamb's little tyranny was only a  'Side Show' down in the old Southern edge of the City.  
Rapture's critical resource was the power system.  If that shut down Rapture was finished, and that was  Ryan's area of expertise.   By the time of the MMORPG, a few years past BS2, Ryan's Faction of followers  still controlled Hesphaestus and were some of the first to join in on the idea of rebuilding the City.  Ryan  would want his City restored and that is now starting to happen.
--- ---
Ryan Institute for Deep Ocean Research :
Ryan talked a group of scientists into coming to Rapture who would get an 'Opportunity of a Lifetime' via  Raptures access to the Ocean environments.
Remote facilities somewhat away from Rapture's side-effects (environmental disruptions and pollution of  various sorts).
More than a little of the Institute's work indirectly was meant to find profitable resources for Rapture to  make use of (Ryan was always worried the Surface World would destroy itelf before his City was  self-sufficient).
Various surveys were carried out in the areas near the City (...Info for Players to find on expeditions to  whats is left of the "Institute").
Attributed with making some Advances in submarine/diving technologies (and indirectly leading to the Big  Daddy program - who were use for maintenance initially).
--- --- --- --- ---
RNA memory - Sorry doesnt work - So where does it leave us with 'The Ghosts'  ?? :
The ADAM containing RNA memory stuff  (dodgy 'theory' back in the 60's and then used for some Sci-fi) is BS  (as Ive said before).  Genetic encoded memories simply cannot work - simple chemical sequences do not convert  to the bio-chemical structure "memory" opertation of the brain.
So other explanations are required for the "ghost stories" (in BS1)  and this would be one of them : N-gram  scan recordings (CAT-scan like technology developed for the Big Daddy program(s) ).    Crude  recordings of  brain activity patterns in response/relation to standard images/sensor inputs, which could then be reapplied  to another brain to impart the information  (crude - as we saw - the ghostly outlines and vague spotty  dialogs).
"Fontaine gives Suchong history for child that he wants to imprint into child's head." -- technology had  already been used to train/condition Big Daddies
Masses of such recording had been found in the City research facilities, which would justify allowing Players  Missions to 'experience' various happenings (which in reality many Players would get to view if they were  interested).   Imagine the Player Creations possible of this....
No doubt there was commercial research into possibly turning this into some kind of entertainment (people on  Brain Boost came up with all kinds of odd ideas.....)
Rewards (for watching these recordings 'for the City') may bring clues to some goodies somewhere out in the  'ruins' (which the City wants and which Player can go retrieve), or some similar piece of  historical/technical information.
Its also evidence of the malignancy of Sofia Lamb who required people to die to hand over their  memories/experienc/whatever which her "First Utopian" was being fed -- when it could have been recorded  non-fatally from living people - I guess Sofia was too busy trying to subvert people to her delusions to have  time to read the old research extracts).
--- --- ---
Soap - another vital industry for New Rapture :
With restoration of Splicers to normalcy (via "the Cure") and a serious attempt to rebuild Civilization,   there would be a restoration of cleanliness to the Citizen's World.   Bathtubs no longer used just to grow  edible slime, Kitchens no longer covered in grease that catches fire every other time they are used....   The  Great Chain is hard to grasp when it is dirty/slimey.
Soap making is largely basic chemistry, and soap becomes a common consumer commodity.   A great business  opportunity for someone.  Soon the public will be back to buying specific products that 'dont burn their eyes  out' and 'is mild to the skin' or 'cuts through grease like magic'....   Even with dishwasher machines, soap  was still required.
A good Trade Item for all those isolated 'still sane' people out their in the Ruins.
How much indistrial-strength soap will be needed to clean up 10 years of filth and grime accumulated in  Rapture ??
--- ---
Casino Games (games of chance in-game) :
One more area of 'Player Creation' that could exploit creativity (heh- Second Life lost half their  Players/economy  when in-game gambling was eliminated).   Since there will be no real world money allowed  into this MMORPG, in-game gambling will not have much reason to be an issue (except maybe to the real-world  nanny-staters who dont like anything they can get their parasitic hands on).
Such asset mechanism are already existing in other games (and a few faked ones in Bioshock..)
Mechanism Assets will be vetted to hold true to real working odds  (even the shellgame cheats in the street).
--- --- --- --- --- --- --
Technical/Hardware issues for game  - Game Engine features required/expected :
Can hardware (especially console's) support many of the following :
- Non-clumsy input interfaces (ex- tedious menu-itus of console controllers...)
- More versatile NPC figures holding/manipulating Objects (a little more than the standard gun pose with a  limited list of weapons), many more NPC animations...  Vehicles...
- Client-side building of render Assets via parameterized Templates - substitution textures, combination  sub-Objects(conglomerations)   will cut down/compresses the network data sent to Clients (bandwidth issues  will ALLWAYS be with us).
- Client Preloading/caching of Assets before they are need for rendering/output (position/activity data from  Server and most definition data from local disk ).
- Physics support (at least rudimentary .. platforms??) but now will a magnitude more interacting objects  work out?  Ragdoll/projectile physics seen in BS1/BS2 was adaquate.
- Native language coding for faster logic execution (and for secondary AI Servers)  Possibly JIT from  bytecode (multiple platform issues will always be with us - to make this hard to do systematically).
- Compiled scripts (byte code versus interpretted scripting)  with fragment loading for behavior scripting.
Bytecode with a VM allows easier multi-platform (note- tablet/smartphone variations adds yet more platforms)    Denser script 'data' as there will be alot of load-on-the-fly between Server and Clients, which will run  alot of the simulation's visual effects (and hopefully NPC AI stuff)

- Tablet/handheld systems not have to be 3D (for most part or many of them (smartphones) wont be powerful  enough) - 'Client' tablet computer operations may use partial/simplified (lower processing) Game Engine  features  (might make difference for 3D map interface used for 'offline' 'Team' task assignments).   Tablets/handhelds will always be less capable than desktop systems - yet will be important aspect of this  MMORPG.
- Console platform capacity/capabilities may be overwhelmed (especially with infrequent new generation of  more powerful models in widespread use/possession by Players).  Dumbing down some features - will require  more work to achieve game 'working adaquately' for various older flavors of consoles.   Many advanced  features/Player experiences which count on greater computer machine abilities would be thwarted.  Simple lack  of sufficient local 'disk' storage could be a killer (Gigs and Gigs of cached data).
- Object-based architecture/terrain, much more than previous games (non-static persistant 'deformable'  terrain, instancing bubbles, 'on-the-fly' generation/integrations).  A generalized mechanisms rather than the  usual limited hand-built/local-scripting/choreographed/canned/static content.
- A much more alive/interactive world than the existing crop of fossilized/ante-bellum MMORPGs.  Versatile  placement and locking down of 'owned' Objects.   Periodic script 'behavior' execution for 'active' Objects  (now large numbers of them everywhere -- no objects are just 'part of the scebnery' inert). 
- MMORPG Server Component (Solo and MP games dont have this problem).  Communication bandwidth alone is a  major challenge.  Interactions between multiple Players and the multitudes of NPCs, greatly increases the  'bookkeeping' processing and updating required.  Use Cluster processing servers with load leveling to make  best use of processing resources (which are significantly more than in existing MMORPGs).
Advanced:
- Asset Atlas/Dictionary on Client end.  Disk storage of Assets allowing regular patching and  on-the-fly  'as needed' new data loading (newly published objects being added all the time and auto-expanding world  system).   SSD drives definitely will help with loading data once it gets into the Client machines  'Dictionary'...   Once pulled from Server becomes local data on disk for faster 'next-time' use.     Various  streaming data schemes can be used for this real-time, and will be helped by the expanding data bandwidths.
- Client-side AI for Player's "Team" subset of NPCs (including optional/customized scripting modules) to  offload from Servers and have hundred-fold increase of AI capacity .   Assisting the Simulation by farming  out AI processing might also be possible -- all the mundane 'filler' activity stuff that NPCs do when you are  around (and it being much better mundane behavior as well).
- Voice input - would improve control especially of NPC 'Team' Activities (really more activation of  pre-arranged tactics/activity modes that otherwise requires slow menu options interface.)  No fancy human  talking more along the lines of single-word short-phrase activations  (trying to avoid 'too many keys'  syndrome many games are getting).

Fortunately computer capacities advance :
- more CPU, more multiprocessing
- more/faster Memory
- better GPUs
- faster/larger 'Disk' storage
- higher network bandwiths (though probably not better latency)
--- --- --- ---

.
.
WARNING - This Website is    *** NOT SAFE FOR WORK ***
.

.

*** Warning - Fanboi Head Explosion Zone ***
Contrary Opinions are Being Offered HERE !!!!
---
---
---
---
Drink *CalciO* And Achieve Greatness !!!
---

.
.
.
.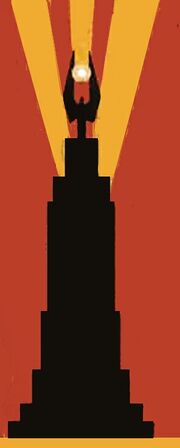 .
.
.
.
.
.
.

.

.

.

.

.
.
.
.
.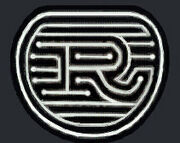 .
.
.
.
.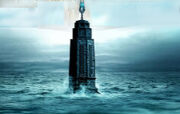 .
.
.
.
.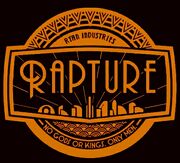 .
.
.

.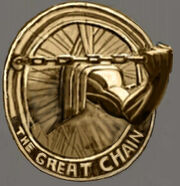 .
.
.
.
.
.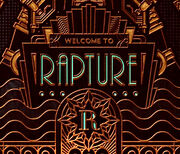 .
.
.
.
.

.
.
.
.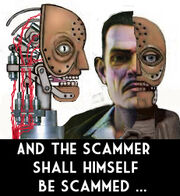 .
.
.
.
.
.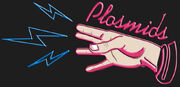 .
.
.
.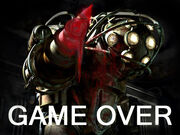 .
.
.
.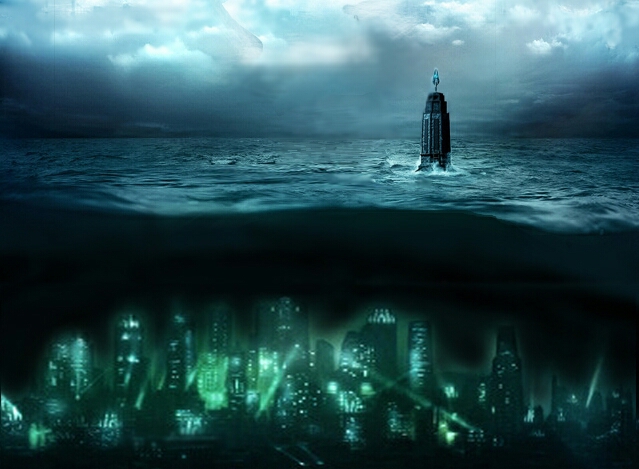 .
.
.
.
.
.
.
. .

.

.
.
.
.
.
.
.
.
.
.
.
.
.
.
.
.
.
.

.
.
.
---
WARNING - YES, This whole Wiki is a 'Thought Experiment', and YOU are the Test Subjects !!!!! (So are you Alive or Dead as per this whole Concept ???)
---
.
.
---
*WARNING* - This MMORPG contains blood and gore, intense violence, mild sexual themes, strong language and use of alcohol and tobacco.
---
.
.
---
*WARNING* - Fanbois May Find The Content of This Wiki Confusing and Distressingly Contradictory to Their Mindsets. Head Explosions May Result
---
.
.
---



.

.

.

.

.

.

.

.

.

.

.

.

.

.

.

.

.

.

.

.

.

.

.

.

.

.

.

.
.

.
.
.

.

. .
.