--- --- --- --- --- --- --- --- --- --- --- --- --- --- --- --- --- --- -
More interesting items/ideas for a Bioshock Rapture MMORPG  
--- --- --- --- --- --- --- --- --- --- --- --- --- --- --- --- --- --- -
Part 35
--- --- --- --- --- --- -
Sane people left in Rapture (MMORPG time):
Some never did 'splice' and found equivalent ways to get things done (like defend themselves with guns/traps/skill), while other saw the side-effects of ADAM use and avoided it completely.  When Splicers are after Jack or Delta (or Sigma) the remaining sane people probably headed the opposite direction at a run (so you never much saw them).
ADAM and proper Plasmids were more than scarce at many points, when things kinda fell apart (manufacture disrupted, machines dont get serviced, shops closed).
The more 'insane' (and debilitated) Splicers died (or killed each other) off, leaving a lesser population and a higher ratio of non-Splicers (than previously).
Some Splicers did not go insane.  Some individuals are more resistant than others and Ryan, after taking over Fontaine Futuristics, had them work to produce more stable Plasmids/Tonics (which would be illogical/wateful for Fontaine's "addiction"-based business model and later his need for killer Splicers).  Some Plasmid/Tonic combinations were less destructive than others.  Some people stopped after only a little splicing and they managed to stabilize themselves with varying degrees of damage.
--- --- ---
Game Sensory Overload ?? :
Dont want to be constantly bombarded/accosted by NPC salesmen in the City or crowd sound all in blaring volume. Unsolicited Questgiver : "Psst hey mac you wanna tip on how to make a fortune?"  (for fifth time in as many hours - repetitions to be avoided).
Should have a mode that you are 'busy' to have NPCs not bother you (player should not be pestered by Team NPCs needing micro management).  
DO want some audio to give ambieance (sp?) and to simulate the bustle of something closer to being a city (volume slider for different categories of things usually can handle this).
Combat situations where everything 'breaks loose' at once  - should happen sometimes but more often shouldnt  (?? what is the threshold of how much ??)
Plot items should not be too sublte as to be lost in the clutter/distractions.
Control interfaces/indicators should not cover half the screen (obscure the enthralling world being presented)
---
Telepresence used very early in Rapture to run construction machines (its in the novel) :
Video cameras and remote controls  (particularly useful to avoid more workers needing the bothersome/expensive diving suits).  Scale of construction machines to build the City.
Radio links (wire transmission simpler but not useable for 'sub' connections.  Real world small video cameras were still being developed (so this would be another Ryan 'high-tech' innovation and a pre-Rapture development).  Remote command actuation and feedback telemetry would be another innovation needed.
Use for machines in hazardous environments (like 600+ feet of water) - Ryans Sea Construction had a head start on these technologies.   Alot of prefabrication work (on surface) was done to efficiently build large structure components.
One operator could control multiple machines in different locations (increasing productivity and lowering costs).
Remote control also used with 'on-site' operators (control cabins on submarine construction machines) with better view than one (or a few) cameras could supply.
--- --- --- --- --- -
Rapture Security Force Training  :
Quickly set up/expanded by Ryan to train his rapidly growing security force (especially after Splicers started becoming a problem massively disrupting the City and 'militias' were formed by concerned citizens)
- Firing range, Armory, Communications, Logistics, Transport, etc...
- Use of the new weapons/equipment (chemical throwers) and various security apparatus (turrets/bots/scanners)
- Special training for trap and other defensive mechanisms and exploiting Splicer Psychology/vulerabilities.
- Group tactics and coordination (especially to minimize 'friendly fire' problems)
- New methods to counter 'Plasmid/Tonic' advantages of opponents (unfortunately including use of those, though Ryan pushed better quality development to minimize side-effects)
- Proper supply and Transportation for his 'troops' (including use of the Atlantic Express system)
Rushed at first to counter Atlas's attacks, as the civil war went on became more organized and effective.
After Ryan was 'killed', many of the factions made use of the improved abilities of his trained men (and later did things like face-off Sofia Lamb's attempts to seize more of Rapture).
---
Seaslug Brain Tissue - interesting properties :
Rapid change of logic structure 'learning' which allow adapting/training for diverse logic patterns.  Think of them as biological PLAs (programmable logic arrays) or Microcontrollers (real world minimal CPUs) and to some extent the NN (Neural Net) style of programming.
The training consists of being repeatedly subjected to data inputs and stimulating the natural feedbacks for success/failure to reinforce correct outputs.   Depending on the complexity of the input patterns effective logic can form rapidly.  More complex logic takes longer to form.  Often logic sub-groupings are built independantly to hold down the total complexity for one 'brain' circuit.  Complex solutions (like the Flybot controllers) then employ many sub-brains circuits to achieve their complex behaviors.
Heh- since each 'Brain' is grown independantly some may have a few logical glitches which can be used as an excuse for real glitches in the MMORPGs Games program logic (at least until the bug is identified and then fixed).
Logic has its limitations and the circuitry can only respond correctly to patterns it has been trained in, so that various machine wont be brainiacs and will have known ways of fooling them.  (BTW, same thing goes for this MMORPG, but it has an updating mechanism that allows bugs/deficiencies to be eventually fixed/elaborated).
Thinking about it, In-Game Machine Logic is yet one more thing that Player Creators can work on to improve (to try to simulate correctly what the machines would act like in Rapture).  I can imagine a game design spec saying that this X.123  machine has to in-game simulate being this smart (and no smarter) to represent realistic limitations.  Some machines will simply be pretty dumb -- as they will suppose to be (particularly later when Rapture's technology has taken a nose-dive).
There may be some crossover that an improved  'circuit' be developed via Player Creation programming (named after its creator no doubt) that can correct/improve In-Game machine behaviors, and become a "product" to be developed (via research and development mechanisms) to make that upgrade product available to the Citizens of New Rapture.
--- --- --- --- --- --- ---
Bio-Electronics (101 uses for a dead Sea Slug...)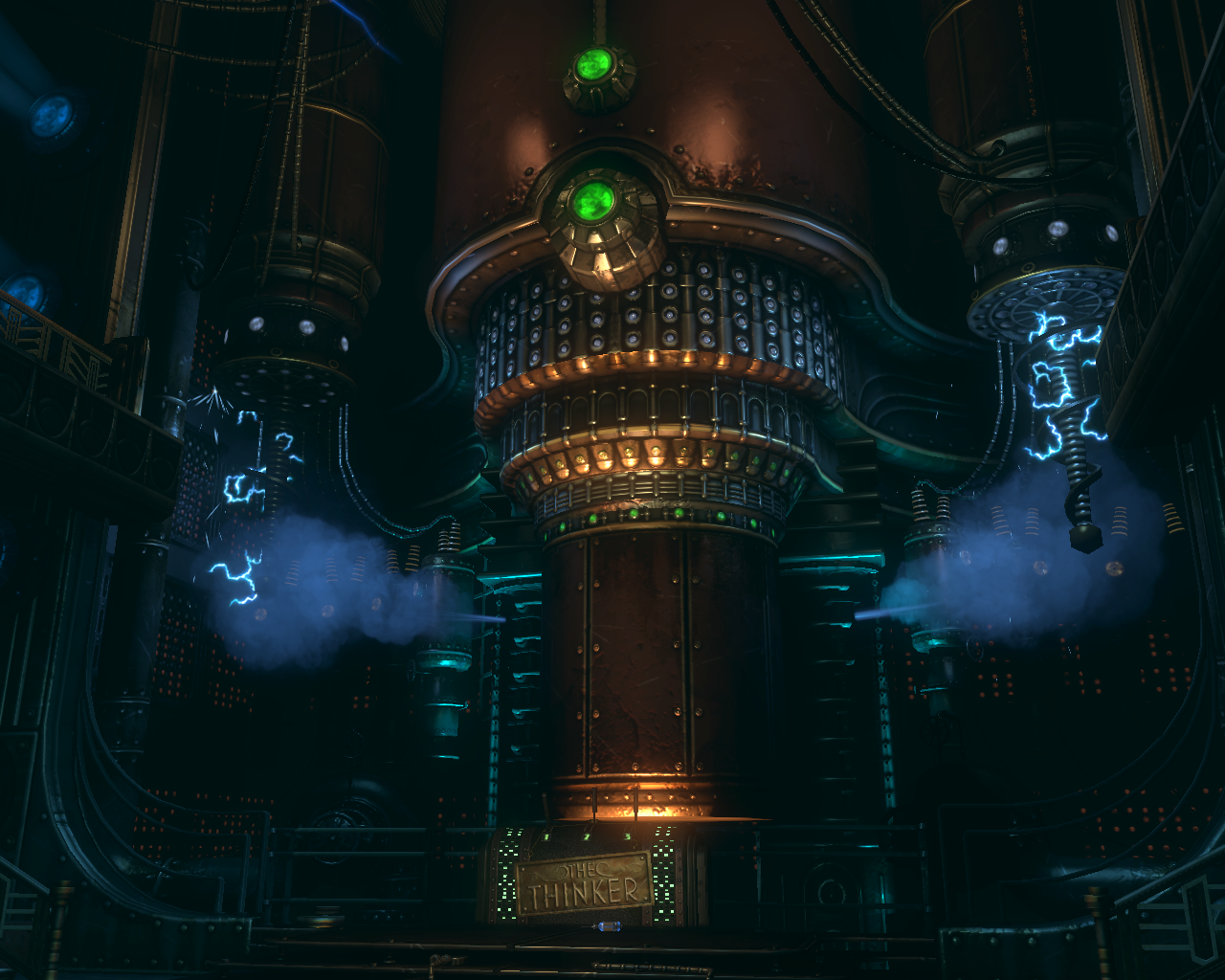 Those round ports are for the disk trays for the multitudes of logic disks use for much of The Thinker's processing mechanism.  
The logic disks are bio-engineered from sections of (non-ADAM) seaslug brain, rehgrown and then doped with various semiconductors and baked into electrical circuitry.  The still living neural sections, before being 'fixed', are re-trained with the desired logic patterns (neutral nets stuff). Once they function adaquately are crystalized and converted to X-isters.  The tiny features of the brain tissue is preserved and often is equivalent to many thousands of multi input logic 'gates'.  The logic being electronic also 'switches' thousands of times faster than natural brain tissue does.
The physiological logic patterns were such that the same manufacturing process is used to build the optical interpretation (visual sensor) circuits for fly-bots and security scanners.  The simple structure of the sea-slug's eyes  are converted to visual input devices (equivalent to mini TV camera) directly compatible with the interpretation.  circuits.   Mechanical optics/filtering/frequency converters  feed the images to these 'eyes'.
Human brain tissue was tried, but like most higher lifeform's were to complex -- their structure of Input-Processing-Output would not fit in any acceptable circuit size.   More problematic, it was too difficult to train properly.  
Training consists of stimulating patterns of inputs one case at a time and inducing neural 'learning' adjustments (a natural biological process modifying brain structure) until the correct output is produced matching the input.  Many thousand of training cases are used, buiding up a generalization capability (pattern matching) or an exact logic function(calculator).  A number of repetitions are generally required to slowly mutate the sea-slug brain into the desired processing ability.
One of the most significant advancements, was folding the circuit back upon itself so that it could feed 'output' data back into the 'inputs' and create much more complicated algorithmic functions within a single disk.
Once a 'logic disc' is created, it can then be merged into The Thinker (or other Comp-U-ter), stacked by the hundreds in large parallel cylindrical assemblies (processing cores). A much smaller stack of such disks makes up the brain of the Flybot Security units.  Later disks dispensed with much of their bulk and were made paper thin, allowing many more to fit in each core.
The great power of The Thinker comes from all these multi thousand circuits processing simultaneously.
--- --- --- --- --- --- ---
Monolithic building construction (Building build like WW2 German Submarine Pens) :
For the common exterior structural construction.  Inside there can be alot more varied styles/patterns.
Face it even in the MMORPG players dont go outside much to warrant fancy exteriors (and the plainnness of most of the buildings will highlight those that are 'built for show'.
Maximizes interior space (the part that makes money and where things get done) for the amount of structural materials used (place is claustrophobic enough as it is...)  Square blocks (though may try to have a few more cylindrical designs the Solo games largely lacked).
Simpler to construct (without alot of twisting odd shaped walls to fit). Easier to prefabricate regular shaped sections.
Stronger configuration to solve the problem of the sea pressing in on all sides,  especially for the common concrete  construction (which the majority of Rapture was built with).
Buildings are actually built as 3 dimensional 'cells' as the whole structure is part of the system to push back against the deep water pressure,  which at 600 feet down is about 280 lb/sq in - pressing on every surface inch of the building.  The force pressing on the opposite side of the building is transmitted thru the interior 'cell' structure to counter the opposite sides surface force.  Concrete is quite strong when used for such 'compression' structures.  Its not strong at all in tension, so that situation is avoided.
There is some flexibility, in that the much thinner Ryanium wall structures (particularly needed for large fancy aquarium style windows) could be mixed in with the plain concrete construction when needed (the extra expense of the Ryanium components prevented more extensive use.)   Ryans supply of money (and that of the other investors) was not infinite, and to build the size of city he wanted, plain blocky cheaper cement construction worked fine for its majority.
---
Myth - Brain Boost used on a Cat :
Probably would be a bad idea to start with, but as most ADAM based technology involved human genetics the whole set of knowledge would have to be reworked to get to the point anything useful could be achieved.  Would anyone bother to spend all that money and time and expertise to do that ??    Some individuls may have experimented and largely resulted in sick kitties.   A different mechanism where Rapture's vermin consumed bits of ADAM infused refuse and corpses on a much wider scale would eventually produce positive results (at the cost of large numbers being poisoned or impaired) as the surviving population re-multiplied.
---
Research Camera's other uses ( http://bioshock.wikia.com/wiki/Research_Camera ) :
Mentioned elsewhere was the use for medical purposes and its radio tie-ins to diagnostic computers (which somehow made it useful as a fighting skill/secret improvement mechanism which found vulnerbilities of opponent types and even told what Tonics to use to manipulate them).
The multi-spectral 3-dimentional recorder features (infrared/xray/Ultraviolet/microwave) also made the cameras useful for structural inspection of both objects and buildings. (We did use the Research Cameras against machines too).
The brains of the unit were elsewhere at a centralized facility which miraculously was still working long after Rapture started falling into chaos.  Radio link to some kind of computer processing and data base (probably a gentic profile store set up for Ryan's forces to try to figure out how to fight the mutant weirdos they were facing).
Besides the Vita-Chambers/The Thinker, the Research Cameras may have been the most sophisticated technology that Rapture produced. (And being part of Ryan's war got funded and developed).   The Private Eye ( http://bioshock.wikia.com/wiki/Rock_Flanagan ) who had one and pawned it in BS2 didnt realize how valuable it really was, no matter how many pictures he was able to take through walls.
Odd thing is that such wonders could exist in Rapture, while at the same time workers still gutted fish by hand at Fontaines Fisheries.  But then Fontaine coerced workers into minimum wages and saw no need to attempt to improve anything technologically (and he had driven out of business the competition who might have).   Why didnt the 'free press' expose his underhanded doings like that??  Well the plot for the game didnt go that way (after all Ryan was supposed to be the 'evil' one).
---
Brain Boost - Opener of Many Doors :
Results did vary for the recipients and just because someone can think faster or remember more does not mean that what they think of will produce anything of use.  Usually, the best results were seen from people who already had the inclination to produce ideas, technologies and products (but then there were many in Rapture like that).
TV shows, book writing, music, poetry also saw improvements and an increased production.
As mentioned elsewhere, ADAM researchers using early Brain Boost accelerated its developments and improvement, which then brought even greater effectiveness.  That further resulted in many complex Plasmids and Tonics which otherwise wouldnt have been possible.
There may have been a renaissance of better products in Rapture, because of Brain Boost's superior/accelerated abilities being applied. (and Brain Boost plus Computers to speed calculations...)   Hard-to-get products and inferior Rapture-made replacements mignt be 'figured out'.  First how to produce them loacally and then how to make enough of them cheaply to satisfy a consumer market.    Again, not every brain was capable of positive results in these endeavors, and alot of odd and useless things which seemed 'a good idea' were also produced and discarded.  
MMORPG Players may find a multitude of such odd things scattered about in the Ruins. It should be left to the Player Creators to make alot of such 'odd' things and it may serve as a dumping ground for some 'wrong ideas' and 'invalid' objects which would be mutated into failed bizaare (and amusing) objects to be found once in a while.
---
Sinclair is blamed for many things :
His 'Think Tank' in Persephone was limited.  Only the people sent there for Sedition or common crimes were available to him and only a small fraction had the skills/knowledge applicable (and then only those he could convince to work for him and werent psychotic).  He didnt run Fontaine Futuristics (post-1958 post-Fontaine) and Ryan's opinion of him made it sure he didnt.   He was probably more involved in Persephone's therapy programs, trying to stabilize the criminally insane Splicers at least enough to not require expensive containment (he could get ahold of (hire) non-criminal psychiatric specialists for that).
He is blamed for various Little Sister and Big Daddy project involvement, but again that is mostly Fontaine Futuristics run by Fontaine and later Ryan (or his proxies).  He supplied subjects for experimentation, but that was a voluntary system (and still actually common in the USA at that time).  Very possibly, for those destined to become Big Daddies, the most insane Splicers may have become the largest number of subjects (ADAM paid as the inducement instead of R$).   More than a few Splicers realized their state and this was one way to end their situation - and Sinclair would accommdate them.
If I were Sinclair and expecting to return to the Surface to make a real fortune, I would concentrate on Brain Boost with my limited research resources,  as the biggest possible payoff (and being a Tonic, it having a lower incidence of insanity and with development a possibility of eliminating sideeffects).   Sinclair, being clever, probably would have done this.  Immediate results would hae been an improved 'Think Tank' to work on profitable schemes in the interim.     His group's later work was a significant part of the Vita-Chamber development (probably those specialists not applicable to genetic work).
---
"Ryan accuses Langford of infringing on his copyright of the production and distribution of The Lazarus Vector."
Are there Copyrights/Patent laws in Rapture ??  Isnt that a flavor of government regulation anathema to Ryan's philosophy?  ("make a better product" he tells someone about ADAM plasmid sideeffects)  Copyright "LAWS" in Rapture when so much emphasis is put elsewhere declaring there Are No laws?? (secondary -- Ryan quotes a legal contract -- if there 'are no laws' in Rapture then how can there be contractual law that is binding ???    Killing someone for breaking a gentlemans agreement ??  Duel maybe??  Hardly a system that promotes business/commercial institutions that a 'City' is supposed to have (and actually relies on).  But then 'the plot says so'....
Is this a Capital Offense? - Langford Saving her trees (Via Copyright infringement for the Lazarus Vector???) isnt quite the same as attempting to assasinate Ryan or a Smuggler potentially leading Surface enemies to Rapture (the previous reasons given for Capital Punishment).  But then 'the plot says so'....
Didnt they shovel the 'Ryan is bad' stuff on a little too thick??  (To kill Professor Langford when he intended to have that showdown at Centaral Control??   And with all that stuff on the wall that showed he had figured out what Fontaine's scheme was -- and in the MMORPG plot had a 'twist' of his own in mind... ??)
Poison gas cannister IN  Langford's lab all ready to execute her at a moments notice???  When Ryan for so long could not find/prove Fontaines huge smuggling operation??    "The Plot says so"....  The MMORPG would be a little less loose on such things (and there will be much fun/pain repairing the Canon/Lore to justify many things that happened in BS1/BS2 (and definitely no resorting to "Cuz, the developers say so" ).
---
Were Roaming Little Sisters all that Practical ? :
The Protectors were being produced/tested before the Civil war really got going.  Were there that many (Splicer) corpses lying about to make it worth risking Little Sisters (who supposedly had walked around 'recycling' even before BDs existed) who can create new ADAM sitting home safe ??   Was the amount of ADAM produced from corpses that much more ? (taking into account the attrition of Little Sisters/Sea-Slugs being killed and later expense of their BD bodyguards ???)
Systematic corpse disposal (removing them from the city streets) couldnt have been a bad thing..   Transporting cthe corpses to safe places where the Little Sisters could "recycle them" might have been much more logical/practical (Pickup-Men wouldnt be subject to ADAM-hungry Splicers and could be heavily armed).    Thinking of it that way, the roaming LS+BD system sounds a bit contrived (heh, they were originally some kind of disgusting insectoid thing doing a similar function).  Perhaps some of the unmentioned City Factions did their  ADAM production this safer (more practical?) way, especially if they could not procure sufficient Big Daddies or many new Little Sisters.
---
Snake on a Bathysphere...  :
Must've escaped from the Zoo or was someones exotic pet.  Probably a very lucky reptile because them snakes is good eatin - tastes like chicken...  (after 10 years of fish and bathtub grown algae, just about anything else might seem tasty).
---
The Ghost of the Lighthouse :
On stormy nights it is said you can still see the ghost as he walks back and forth muttering to himself and watching for the ******* that will never come.
That Bathysphere that never seems to come to take him down to Rapture - an immigrant who fell in the sea and drowned..
A dead Splicer who lost his luggage when he originally arrived and is still mad... (Some ghosts can be petty, just like people still alive.)

Oh and did Rapture have its equivalence to 'Ellis Island' where they quarantined immigrants, who sat out illnesses before the medical inspectors were satisfied ?  What happened if you had a disease that was uncurable??   Preferably, such things would be checked LONG before any candidate was anywhere near Rapture.  It would be stupid that Ryan did not think of things like this (unless there is a case of "the plot demands it"...)
Actually, ghosts are not such a big deal after what they claim in BS1.    Exactly how mental imagages are supposed to be preserved/communicated via RNA (or whatever) as a residual in recycled ADAM --  that BS excuse they give -- I dont care for stuff like that  -- this is NOT Hello-Kitty/Harry-Potter/Purple-Unicorn Continuum-land like Infinite BS is, after all.
The 'ghosts' are really just imaginitive delusions suggested by the settings (after the player has imbibed the ADAM plasmid/tonics already  ??? and it is starting to rot his brain??)   "Just say NO to ADAM boys and girls ....".  "This is your brain..., this is your brain on ADAM... any questions?"   (Hmm, sounds like opportunity for a public service announcement  some player could create for the daily New Rapture TV broadcasts.)
--- --- --- --- --- --- --- --
The Worm and the Snake come to Rapture :
- Fontaine and Lamb - rot and poison - the gifts of the true parasites...
- Fontaine used coersion, bribery, extortion and murder to gain power and wealth.
- Lamb would kill everyone in Rapture to see her delusion come true (maybe everyone in the World). She was more insane in her arrogance than any Splicer.
---
"Holidays" for Rapture :
No longer based on nationalism or religion. They would be created for exceptional individuals in History
Ryans and Post-Ryan
- Newton Day - great thinkers
- Pasteur Day - improvements of life
- Da Vinci Day - ideas
- Plato ??    not sure  - political thought
- Columbus Day  - explorers
- Ryan's Birthday - visionaries
- Edison's birthday - inventors
- Fords birthday ?? - product for the masses
- Founders Day -- founding of New Rapture  - the rebuilding
- New Years Eve - rememberance
more  ???
---
All those TVs we see :
- TVs in Rapture do have alot of knobs, so they must've had at least a couple (more) of different channels to watch (in the old days before things went bad).
- One hopes they moved on from the Dancing Packs of Cigarettes live commercials of the late 40s
- How much talent would there really have been for some decent shows?  Sid Caesar/Gleason/Hitchcock/etc...
Popular TV celebrities (transmuted from the 'Movie' biz which was already happening even on the Surface)
- With Rapture's 'freedom of expression', TV would have pushed the boundries alot more than on the Surface (which would likely bring about many small TV stations and thus less advertising dollars (R$) to fund them -- already a problem with such a small population.)
- "Reality Shows" were invented in Rapture with the convenient mini-camera technology and people willing to 'earn a buck' to take part.  One hopes something of better quality and value is reimplemented in the revived TV programming in New Rapture.
- Game shows 'You bet your Life' (literally ???)   Soap Operas 'As Rapture Turns' ...  Cartoons...   (Players could have alot of fun creating stuff for this)
--- ---
Other technologies with similar ADAM recharge/use requirements (or needed for its manufacture) :
- So that the ADAM material still has its value in New Rapture, even though Citizens have supposedly 'kicked the habit'....
- Logic 'bio-logic' Disks for repairing the Thinker/other Computers (trained seaslug brains flattened out and 'backed' into a semiconductor that does complex logic operations much like a small CPU)
- Components for other  'intelligent' machines (Fly-bots/Turrets/Scanners/Bathysphere Auto Pilots/Access Keys/locks)  
- Medical Equipment, biology based genetic scanners (or components for)
- Other medical/industrial uses modifying plants/tissues to create useful bio-chemicals/organics
- Miniature TV 'eyes' (many of those TVs have been watching YOU)
- Decoders for TV/Radio/Datalinks (the digital age)
- New batches of high-efficiency Bioluminescence chemicals used for the new lights.
- A Scientist named Alan Parson deveoped a 'project' of some momentous importance, but then the Civil War happened and he and his 'project' were utterly destroyed, and that great world-shaking achievement was lost to oblivion (sometimes you open the box and the cat is dead....).
---
Industrial Revolution - an example of Mini-Game :
That one is kinda limited with only a few parts to create solutions from.   Also the contraptions were largely nonsensical, where for the MMORPG things would be required to make more sense (allowing players to make use of their intuitive knowlege as well as their creativity).
One idea behind having many Mini-Games for this MMORPG is how easy it may be to be creative and add a 'off-line' component that interacts with the main 'on-line' game (many people have space minute in their busy days that could be exploited).
Using a company made/provided mini-game framework to allow Players to create new games and especially  new scenarios within a particular game  (ex - 59 scanarios in Industrial Revolution - much easier than entire game mechanics).
There are many styles of Mini-Games and there would be many frameworks to build MMORPG Mini-Games from
http://www.lazy8studios.com/   << example of a company that might be tapped into to provide a 'framework'.
Some similar In-Game object manipulating framework would be used for the crafting/fabricating/repair mechanism important to the whole rebuilding aspect of the the game.    (Modularity allows continuous expansion and add-ons as the MMORPG progresses)
---
Sound clips from a Splicer  ( example http://bioshock.wikia.com/wiki/Toasty ) :
How do we preserve this existing game aspect in the MMORPG?   On that link, look at all the variations and different circumstances where the voice assets are used.
We DO have all those as existing assets (assuming any previously published assets are useable - that is a seperate legal matter), but there will/would be far more newer ones AND more NPC flavors (and that is alot of voice talent work that would need to be done).   Players can be tapped into for that as with all the other assets.
Speech synthesis ??  Can voices now be generated unique enough (and how many different voices would we need ??)
So far thats still pretty crude but could be useful for some things where voice assets could lack inflection and are flat and somewhat artificial sounding.
What about using the existing sound clips, doing some kind of slice-n-dice and build a vocabulary of words/phrases to generisize them reuse/recombination??

.
.
WARNING - This Website is    *** NOT SAFE FOR WORK ***
.

.

*** Warning - Fanboi Head Explosion Zone ***
Contrary Opinions are Being Offered HERE !!!!
---
---
---
---
Drink *CalciO* And Achieve Greatness !!!
---

.
.
.
.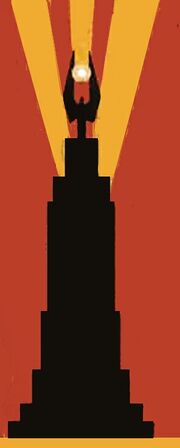 .
.
.
.
.
.
.

.

.

.

.

.
.
.
.
.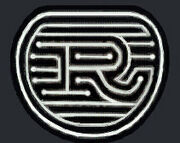 .
.
.
.
.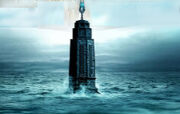 .
.
.
.
.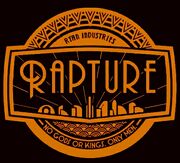 .
.
.

.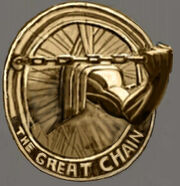 .
.
.
.
.
.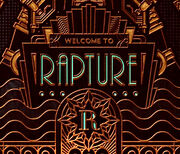 .
.
.
.
.

.
.
.
.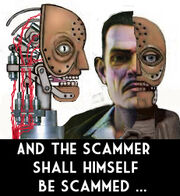 .
.
.
.
.
.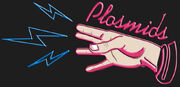 .
.
.
.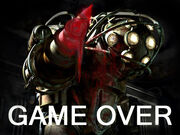 .
.
.
.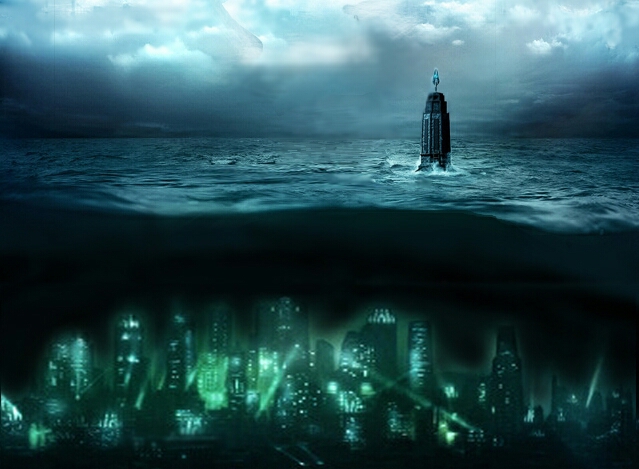 .
.
.
.
.
.
.
. .

.

.
.
.
.
.
.
.
.
.
.
.
.
.
.
.
.
.
.

.
.
.
---
WARNING - YES, This whole Wiki is a 'Thought Experiment', and YOU are the Test Subjects !!!!! (So are you Alive or Dead as per this whole Concept ???)
---
.
.
---
*WARNING* - This MMORPG contains blood and gore, intense violence, mild sexual themes, strong language and use of alcohol and tobacco.
---
.
.
---
*WARNING* - Fanbois May Find The Content of This Wiki Confusing and Distressingly Contradictory to Their Mindsets. Head Explosions May Result
---
.
.
---



.

.

.

.

.

.

.

.

.

.

.

.

.

.

.

.

.

.

.

.

.

.

.

.

.

.

.

.
.

.
.
.

.

.