--- --- --- --- --- --- --- --- --- --- --- --- --- --- --- --- --- ---
Lots More Fabulous Items/Ideas For a BioShock Rapture MMORPG
--- --- --- --- --- --- --- --- --- --- --- --- --- --- --- --- --- ---
Part 141
--- --- --- --- --- ---
NPCs Initiating Dialog :
Instead of annoying popups/forced unsolicited interruptions, you could have the NPCs (walk up and) gesture (some obvious/unsubtle signal to indicate magnitude/importance), and let the Player respond if they want. Of course if its important, and you ignore it, they might give up and you will miss out on something interesting.
Being unsocial (too often) might be its own message, and depending on who is requesting to communicate (and what role/social status/rank the Player and the NPC has), and what the current situations is can affect it all. The situation would guide the NPC's response to your non-response - ie- urgent then the NPC retries or escalates (or rushes off to give that 'sweet' Quest/Mission to some other Player ).
Important things likewise might be being 'hailed' from a greater distance (versus just wanting to gossip about the weather ...) Public announcements and such would probably warn the Player when interesting things were happening (Players in lesser games tend to get their attention fixed on their mundane activities - ie 'bank' and 'inventory' sorting - almost as much at people 'texting' today). Various ways would exist for NPCs to 'escalate' their signals.
--- --- ---
A Comentary Video :
http://www.bing.com/videos/search?q=bioshock+infinite+puzzles&&view=detail&mid=BA9AB5AFFD9C63E72E4ABA9AB5A FFD9C63E72E4A&FORM=VRDGAR
--- --- ---
You think of Art Deco modern construction 20s/30s/40s  :
Steel supporting girders inside, brick/stone curtain walls exterior, slab reinforced concrete, plain geometrical external surfaces with glued on repetitive abstracted decorations
Rapture has special requirements - with that 280lb/sqin external pressure trying to drown everyone inside
So its more expensive/complex than building surface buildings (but not impossible) using mass reinforced concrete. Wales' Architecture "leaking" is pretty good if that's all the problems they had (though still a drag on anyone who owns such a leaky building).
--- --- ---
TV Guided Bombs Used In WW2 (By Both Germans and US)  :
Early Rapture Flybot units were remotely controlled by an operator (and even later, the control guidance would have been done for the more 'automatic' versions using a 'land' (Security Office) based computer (instead of the Impossible task of fitting that much computer 'smarts' into the already crammed-full Flybots).
When Rapture the Civil War started, many Flybots were soon returned to 'operator' type control, as technical abilities (for maintenance and repairs of the 'Computer' units and radio-link infrastructure) deteriorated.
By New Rapture's time, all kinds of kludged system would be found for the various remaining Security systems (including those employed by various Splicer groups).
Story arc for some German who had been part of such a 'Secret' WW2 TV guidance project (German "Postal Service" got alot of such technical projects, as was the Army Signal Corp for US projects), and winding up in Rapture after the war (maybe even escaping the Russians who were scooping up Technical experts just like the US was).
--- --- ---
Bullshit Squared :
Analogy - Fink (and all his minions) creating/manufacturing all his 'acquired' technologies, and turning them into PRODUCTs (shown in the game) is the same as " Fink doing brain surgery using a piece of Dung". A very dim/badly-done plot aspect used to justify too many of the game mechanics. Sorry Ken, magical powers next to handwringing about 'societal evils' only equals BULLSHIT. Stealing them through Tears would have been so much simpler/plausible.
"They Are Only Fantasy Games, Needing Not Logic Nor intelligence to Create" - Einstein
--- --- ---
Allegation Seen Somewhere about Infinite BS :
The release of 'BioShock Infinite' had to be delayed (the last delay ?) due to various people seeing it as being racist because it was set in a fictional old-fashioned world where slavery existed, and the majority of the slaves/serfs/servants/under-class happened to originally be black. Even though the protagonist was fighting to help the 'slave' people, this was still seen to be "racist". That caused the game to be delayed, in order to decide if the company wanted it to appear to be discrimination, or to make modifications. The 'racism' portrayed generally was what is called 'milque-toast' - weak, hardly justifying the fanfare of the game denouncing 'ebil' American culture circa 1900.
((Possibly just one of many things which caused "delay"?? ))
The presentation and treatment of the 'under-class' are rather tepid. It had little potential for 'outrage', which might distract the Player from their 'WHERES THE NEXT THING TO KILL" playing mode. Instances where the Player had the option to directly intervene in any 'racist' situations were largely removed. Things like 'You dont want your daughter to marry an Irish' was just SOOOO 'risque'. Laughable.
--- --- ---
"NOSTRUM THIS MOFO"  :
(Well, Fink always wanted to just scream that ...)
Apparently initial design had these things called 'Nostrums' that once applied couldn't be removed. (somewhere there are details of what exactly they were and did, so not sure what impact locking-them-in would have had on gameplay - unless they were pretty much the same as the 'Gears' element (SOOO much more logically substituted in for them), which Players apparently found NOT WORTH CHANGING MUCH anyway, and with so little replay value, most players probably never did much. At least BS1/BS2 you had many more slots active at once for better flavor variations.
OK, Here's a List (concept/suggestions) :
Amateur Arms Bearer
Amateur Ammosmith
Amateur Chemist
Bronco Storm
Carver
Clear Skies (also called Clear Skies Winter)
Fade to Black (also called Fade to Black Juice)
Fiery Aura
Fool's Luck
Hacker's Delight
Ice Storm
Insult to Injury
Journalist
Left Hand Spells Love
Levine
Lifebloom
Mesmerizing Melee
Overkill
Refill Ammo
Reinforced Shield
Soul Trap
Sweet Tooth
The Third Hand
Thirst for Blood
Thunder Storm
Wellspring
Add a few more of my own :
Monday Morning
Can-O-Whuppass
Beans-the-Magic-Fruit
Caruso
Goggles-with-Gears
Flypaper
Hallelujah Hatin
Sudden Wind
Swing Low Sweet Chariot
Carry a Big Stick
Magic Rock
French Envelope
Welsh-On-Bet
Oh Wheat!!
Raggedy Man
China Clipper
Nameless Dread
Mister Bonkers Bible
Inverted Teacup Of Pain
Jimmy Crack Corn
... More To come
--- --- ---
Game Mechanics (computer stuff) page
The Asset Loading (On The Client Program) Chokepoint :
Most games for simplicity load a level of static data (which is why levels are so limited, and have limited content, and the games terrain is broken up into 'levels' *AND* you wait while a 'Splash Screen' is shown to cover up the delay). Loading Assets takes time even with the much faster SSDs (including M.2 - a new much faster storage interface). In the MMORPG, MANY different objects would get dynamicly loaded all the time -- with their number they cannot all fit in memory to be loaded as a 'level'. Dynamic loading delays cause complications for the Player's view of the gameworld. The problem is the Player may move quickly forward into an area containing Assets which haven't had a chance to load yet.
Level of Detail placeholders
Environmental Effects to partially/temporarily cover-up/obscure distant loading/up-detailing objects
SO the MMORPG game will need some creative ways to cover up (the lack of detail) while things are being 'loaded' into the current scene in their higher detail. Maybe, many times you just pass by something without notice - ie- foggy(obscured) shop windows, which unless you stop to look at/focus on what's in the display window or the interior of the store it isn't overly distinct/resolved (its fine then if the highest detail is not loaded, and temporary placeholders can be good enough, and you may pass by without even looking).
Preloading (load-before-you-see-them) can only do so much to handle this problem. Even in constricted view interiors (this Rapture is NOT going to be so much of that BaSx Bloat-sizing) in this game there are lots of Objects and detail within close range, everywhere. Even Players/NPCs walking by have lots of semi-unique equipment or clothes details, which require their Assets to load before you can see them properly/completely.
One bonus of the continuing Progress of Computers is how much memory is available to hold the required data (so that things can be preloaded at a lower priority when the primary game execution isn't as busy).
More sophisticated techniques can be done like maintaining prioritized 'Scene Lists' at the Server to predeterminine WHAT is in view and what Assets are required/most important to be shown (both low-quality for distant viewing , and full-detail for close viewing). That is so that preloading can be done earliest (again to take advantage of slow processing moments on the Player's Client machine and secondary (disk) data storage).
--- --- ---
No Air Conditioners in Columbia :
So sunny. It is why buildings of that period had so many windows (even having 'U', 'O' and 'H' shaped building structure layouts to maximize window access to the interiors - for ventilation and light).
Even decades later, skyscrapers needed many small windows for the same reason (and its why the ones on the caricature building in Rapture don't make much sense (the windows DON'T let in light, or air), and seem an extravagant/illogical expense "just to look like" prewar skyscraper buildings.)
EXCEPT : At whatever altitude Columbia usually stayed at (even just 10,000 feet) (Assuming that was realistic), the problem would MORE be heating (having either issue handled 'modern' would only be beyond ludicrous for 'Particle' anything, or "Fink the Wonder Inventor" to manage). It is all ignorible as irrelevant to the Player's gleeful wholesale killing of people in the game -- SO we get nice sunny Columbia with puffy pretty clouds about ... (instead of all the inhabitants wearing snow parkas and oxygen masks).
WE COULD HAVE HAD A FLYING PARIS !!!! (Keep that in mind for one flavoring of the MMORPG REDO of this Fantasy place.)
--- --- ---
Another Asset Creation - Splash Screens :
Players can come up will all kinds -- from stuff taken in the game (the usual vetting applies).
Where are there Splash (loading) Screens now that the gameworld is a continuous map ?? There still can be delays while the Server bubble scenarios are staged (auto-generators need some time to run). Initial game startup is always there. Ones being seen for 3 seconds can be a gimmick ( "DID I JUST SEE WHAT I THOUGHT I SAW !!!!!" effects.)
--- --- ---
Reason That Delta (a Fricken Big Daddy) is So Pathetic At First Against Opponents :
((Really its Just Set that way in the game to justify the Advancement Ramp all these games have ...))
He was still groggy from being brought back from the dead (You would be too).
All his ADAM was gone, and Plasmids/Tonics run down, and he was needing a tune-up.
He forgot how to use his Armor/Suit/Strength to pulp opponents (You don't get much exercise being dead for 8 years). Since Delta may have been 'any ole convenient corpse', which Eleanor used to reconstitute 'Daddy', there may be little reflex/skill-memory for operating the BD suit in that body (and the training tapes is 'Book Learnin', and no substitute for the real thing).
The Suit Eleanor found for him was missing all the good weapons and ammo (and probably stripped of all upgrades).
--- --- ---
Original Plot for Infinite BS Was :
To have conflict between Techno-Geeks and Luddites (rejectors of machines and new technology)
As it turned out (after delivering a dismal departure down a dark-road to detestable distorted deceitful deviations from reality) -- THAT might've been a far better story (and with ALL the ultra-faux everything the writers came up with, you might as well have had it 'All be a Dream')
--- --- ---
That Reminds Me : Shouldn't Corpses in Columbia Have Floated Too ? :
Three dimensional fighting was talked about (Levine jiving the customers in some interview) -- WELL why not then 3D movement in the MMORPG ??
Angel wings with a little blue glowey 'orb' thing ??? Mechanical bat wings (but with white feathers glued on, and a few falling off as you fly). Now "Fly Fuel" as a commodity you have to restore as a sub-mission (called "Holy Oil", which is about as 'holy' as the drill fuel in BS2 was). Yes, and Floaty Corpses(tm) (because of those blue glowey belt things all the inhabitants wore). THAT might've been a real game, no ?
Easy reason Infinite BS wasn't the 3 dimensional game it might have been : The limitations of the Game Engine they used, and the not quite innovative way they then used it (Oh yes Ken, it was something "We Never Saw Before"... BullShit).
Columbia is open to the sky so what's to keep Players from flying out of the rather constricting level maps ? (You'd need bigger maps too).
What's to keep you from bypassing the usual lame Maze restrictions, which are there to force your linear path through the staged events ? The 'hook' hopping and jumping was kept to only very limited locations.
Maybe YOU could fly-navigate, but the similarly flying NPCs you might fight would need some much harder 3D navigation/tactics AI to be programmed into them (beyond those developers abilities, apparently). Add the need for lots of extra 'fly'/crash animations.
When did the 'religion' fakery come into that plot - on the 3rd rewrite? - So there wasn't much time/money left with Ken&Co so far behind in schedule - no ?
Even the much-simpler citywide Skyhook/Skyline stuff was Nerfed (gave you those dim circular canned paths within the levels, which were piss-poor compared to that Trailer Skyline had showed ), which shows how badly they misjudged what their abilities were with the Game Engine (( BTW, did they KNOW they couldn't deliver it before they showed those promotional Trailers ???????????? A case of BAIT AND SWITCH Fraud ?? ... BUT BUT BUT, All the companies DO It ... Yeah ... NO.))
--- --- ---
What a plain toilet Sander Cohen had in his rather plain bathroom in his apartment (maybe the Musical Accompaniment and Confetti feature was broken by then ??)
--- --- ---
So Booker is a Burned out Rummy ???  :
Not too appetizing (missing teeth, scars/discolorations, raggedy clothing, physical tremors, bloodshot eyes, premature aging ...). Just as much 'reality as in the REST of the game.
But then, being such a 'shut in', Elizabeth shouldn't know the difference, Yes? "My, what an amazing smell ..." (Black Adder humor)
Very interesting, the characters that Ken Levine has saddled the Players with in his games - Homicidal Maniacs (with a heart), Thugs, Detestable human or weird mutant thing (Jack and Delta, Sigma). Then add to that becoming ADAM-addled/crazed by the rather fast overuse of fairly strong ADAM products.
But then Elizabeth becomes a uncaring vengence seeker, ignoring the deaths of thousands she causes while seeking her revenge (or whatever) she deludedly thinks she wants.
But its OK, the opponents are only just Policemen, Citizens of a Floating Racism Cliche, Unfortunate Children who get in the way, Mentally-Ill inmates, etc ...
--- --- ---
Cheap BaSx DLC - Like 'Give Em A Shotgun When Going On "Its A Small World" ' :
Get Pix ? that boxhead tard
Location : Market/Main Street ... (just Before New Years)
Identity : One of Atlas's Terrorist/Anarchists, hyped up on ADAM.
Mission : Murder as many people as possible before the Cops show up (and in the most spectacular way)
Weapons : Shotgun and bandolier of shells, hands/feet, anything you can pickup and throw, your 'lucky' Bad Box Hat.
Score : Death Race 2000 Rules
Game Play : AI enhanced behaviors (NPCs running for cover, cowering, gibbering/screaming in fear/terror, minor attempts to fight back). Moving targets with cover. Lots of destructible objects. Achievements for Biggest Blood stains and Most Spectacular Gibs.
Variability : Random selection/mix of inhabitants in different positions and selection of minor props (a bit of different clothing selections). Optional (one) Plasmid/Tonic acquired on short advancement Ramp. Temp Buffs of Vigors. Blood and Gibs enough for anyone (Sorry, no Skyhook). Partition doors on whole make lock out different sections each play through.
Programming/Assets : Recycled content makes the whole thing very cheap to put together. Scripting for the NPCs is the harder part (there not much really of any use from Infinite BS to reuse).
--- --- ---
BS2 Commentation Out In The Aether :
"In our dealings with Sofia Lamb we only see a community offering at best a bogus sense of purpose, and, at worst, a bizarre nihilistic cult"
Well what do you expect from a Parasitic Philosophy as compared to Ryan's achievement-based one ??
--- --- ---
SO MUCH CREDIT TAKEN, SO LITTLE ACHIEVEMENT :
Alot of Hype and an existing (successful) brand can 'make due' for some methods of business practice, to then "Sell a Pig in a Poke' to the customers (Booker, even in an alcoholic haze would know what that means ...).
Witness though, Kennyboy now 'out on the street', and the studio is long gone. ( Retro-active prattling about "Authentic Diversity", while he's attempting to scare up another job ... )
I suppose with all those expenses incurred, maybe they (Rockstar) eventually made their money back at least.
Failure is REAL in the Real World (One of the Points Ryan was trying to make.)
--- --- --
Just what we need - some Weird 'cat' Cult Faction in Rapture (Yes, I've been looking at too much LOLCats ...)  :
Please, no jokes about "Furries", Splicers are creepy enough already.
Cat Masks would be just the start. "Bast" Worshippers using Egyptian Hieroglyphics (no need to create anything new).
-
Herr Doktor, Vas Ist Los Mit Deinen Katzen ?
You will notice that Shrödinger never offered to get IN the box with the Cat ...
Notice that Herr Shrödinger didn't choose a 'puppy' for 'the box' ....
-
Infinite Fun is "Will the Circle Be Broken" - being sung by Cats (at least in Rapture, as a parody).
"There is ALWAYS a Song, Some Toothpaste, and a Cat " (sorry there aARE NO 'Constants' in actual Quantum Physics, only probabilities ... YOU IDIOTS !!! )
--- --- ---
Per The Empire State Building :
It has a large central utility core within the building, with so many floors (even with its thin walls, and with less utilities than the buildings in Rapture require) which contains many elevators to access so many floors - within a reasonable time (capacity and average between-floors trip times - extra express elevators, etc..). That greatly cuts down the available interior space (even more as the building thins towards the top).
Some of the buildings seen in Rapture's Ocean Views look to be about 60 floors (by window count), which even though being less than half of the Empire State Building floors still is of a similar 'tall' situation. Only a few of Rapture's building might be anywhere near that tall (where you also have to worry about Rapture's depth and the clearance for any building top too near the surface -- which risks destruction by iceberg, as well as trying to anchor it against ocean currents with so much leverage working against you.)
--- --- ---
"Flying Boats" Rapture (not some Infinite BS weirdness...) :
The Novel has Ryan arriving at an a-building Rapture with McDonagh on a plane. "Flying Boat" type planes were used on long distance travel (with water landing ability) before WW2, but were later superseded by long distance ground-based planes using new aircraft technologies developed/advanced during the war.
With possible industrial uses (Sea Construction Projects), Ryan's companies may already have had this type of plane long before Rapture was started.
A Problem is trying to dock such a plane at the Lighthouse, which mostly is like being on the open ocean. Small boats would be used to transfer to the Lighthouse landing steps (from the plane anchored at a safe distance.).
Those planes would still be used for quite a while to deliver small 'express' freight, and likely the richest new immigrants coming to Rapture.
--- --- ---
"Ryan and Latency, Latency and Ryan" (to Mis-Quote Sander Cohen)  :
This MMORPG is an Internet game. There are delays in network communication that don't go away no matter how fast your computer is.
The game's interactions should mostly be based on tactics/knowledge, and not on twitch reaction/action timing (which is all screwed up by the network latency inherent in the Internetz).
Compression of data and caching library on Players Client machine can optimize Assets which need to be suddenly loaded, the data is to be largely already there on secondary storage (disk) whenever possible ( see Templates )
--- --- ---
Mason's Quarter Alley :
Part of Sirens Alley may have been done in a style called "Steamboat Gothic" (done in mid 30s)
A bit limited for the Masons Quarter to be all that style and it not being particularly 'masonary' construction.
--- --- ---
By the Mid 20s, Movie Making Was the 4th largest Industry in America :
(Is that really so ? Steel, Coal, Railroads, Food, Electricity, Etc.. How is this use of the term 'industry' defined ?) Perhaps in amount of money made - particularly for Exports ??
So might that be reflected in Rapture 2+ decades later and crossing over into TV ?
Rapture would have fewer 'industries' (many items were originally made and brought from the Surface and so their producer may never exist in Rapture). So there's also fewer Advertiser dollars to chase after for that kind of thing.
TV Show making (and station running) better be made ALOT cheaper for it to existing in any meaningful way in Rapture. A problem with TV is : significant advances can require mass replacement of TVs and of Camera/transmtting technology. Mass manufacturing is largely missing in Rapture, which causes such replacement to be more expensive/unlikely. Color Television was hinted at in Minervas Den DLC, but that would have require mass replacement (and a 'chicken before the egg' problem for mass manufacture to get the price low enough). Transmission in Color is a separate problem which would hold that advancement back.
--- --- ---
Squidd's Dental Cream :
"Bristol-Myers Squibb" was a real company - Squibb's was advertised in Times Square in the 20s ... A tooth paste (not a denture fixative).
Rapture, even with regrowible teeth (Hmm, how does that work - its not soft tissue...) people might still brush their teeth alot (rotting teeth smell as well). There may have been more cosmetic desire for 'white teeth' when cavities might be countered by Rapture medical science (with or without ADAM's help). A somewhat longer process to have performed, probably like most of the earlier ADAM medical uses.
--- --- ---
Post-Apocalyptic Stuff :
Looking at some of the features of Fallout 4 (came out in 2015) which has features which look along the lines of some of those of my proposed Rapture MMORPG, but you might notice that my descriptions of similar things (and far beyond them) was started here in 2013 (and much was actually written before that).
Probably more than a few game companies have kicked around such ideas, but the advancements I have thought of (particularly the Tools and major leveraging of Player Created Assets) are well past the current games implementations, or ones for the foreseeable future.
--- --- ---
Metal Exceptions :
In some spots in Rapture the standard THICK concrete could not be used (ie- for aethetic reasons), and it was always possible to make that construction mostly out of (rather thick) metal, and be able to maintain its structural integrity -- That is IF someone was willing to go to the expense to do so.
Note - this still is with the 'smaller than huge' more realistic windows correction to some game scenes.
Windows are generally like that anyway (Metal had to directly support the 'glass', and then that transmit the forces of all that outside water pressure into the primary building structure (which generally was concrete).
--- --- ---
Columbia Flag Company :
A Players Comment :
Yes we get it Ken. You and your writers hate flags that represent a country or which represents a great ideal, and want to belittle those who believe in the symbolism of such things. You hate it so much you use them in a FAKED setting that has little to do with any Real America to point out how bad the very idea is.
Consider though : the freedoms represented by the American flag, which you are Dis'ing by proxy here. Its cool to be an ingrate - is THAT your logic for selling games -- to be 'edgy' ?? Anything for a buck, eh ???? Faux concern too ? (To go with all the other faux crap in this game.) SO its just the CASH, you do this for ?
FANBOI HEAD-EXPLODE WARNING *** (the following is opinion which you may feel offends you, but remember YOU offend US more)
(( What opportunities THAT flag (or rather the REAL AMERICAN FLAG) represents have YOU received ? SO, You'd rather wind up as one of the countless/faceless proles waiting in line for half-rotten potatoes in a Soviet style world - which is so prevelent in the opposite ideology ??? History teaches, kenny, to those who wish to listen. So go on making believe you know better in your juvenile games, and ignore the real world alternative to American Freedoms at your peril. ))
END - FANBOI HEAD-EXPLODE WARNING ***
--- --- ---
Need Good Programmers (Build the System and They Will Come) :
A Template system (and the advanced Game Mechanics it would be used with, in this MMORPG game) isn't easy to create (that is : one that works, and does what is required, is easy to utilize, and is largely bug proofed --- AND ONE ABLE TO BE UNDERSTOOD AND USED BY NON-COMPANY PROGRAMMERS).
Many times on previous MMORPGs, you have "Fixes" (game patches) which frequently break more than they fix because they have only Third String(tm) programmers who are remaining years after the initial production was released. Those also inherit the atrocious code of the "First String" (original) programmers and designers - which the company's Management is afraid to fix properly, because of expense (things which really should have gone in at the very start). Also inherited are : patches ontop of patches to 'band-aid' fix problems instead of correcting them systematically (with complex game mechanics, this means getting more and more absurd to fix even the simplest issues).
At some point the game company is ALSO scared to change anything significantly lest they create more problems/bugs (which makes them look real bad competency-wise when they flub a Patch - an oft occurring thing), and those further problems also have to then be fixed (when there's little budget allocated). Frequently those Patch problems go 'online' in the game, and cause the Players much distress because the company has no real budget for proper testing/fixing (which, BTW, you are SUPPOSED to do BEFORE it is put out for the customers to find all the bugs).
-
SO this is a situation the Rapture Reborn MMORPG needs to avoid - how do you prevent the above oft seen problems ??  :
Unfortunately the business model (to afford building the Game Engine and the Tools needed for this new way of doing things) means that the Assets for the initial game will start out rudimentary, and would be expected to grow through participation of the Players Creativity and Ability. Much would be added/revised over time (many things requiring added Game Engine features - which requires, at a minimum, modifications of the low level program code).
Requirements :
A Good Process for all of this development mechanism (and sufficient of the required Tools).
A good Communication system to efficiently expose the found bugs and problems soonest - to make them available to the people with the skills able to correct them.
Better organized Testing -- Some games botch their Patches so badly, you wonder if they did ANY testing. So bad that often the problems are found by the Players INSTANTLY while playing and making use of those allegedly 'fixed' basic features. (A Game Company's HOPE usually lets the Players down).
Have Test Servers which run the candidate 'patched' code in the same manner as actually used Online/Live (with sufficient Test Tools built into them to facilitate proper/efficient testing). This would be required to happen LONG before any new code goes 'Live'. There would be Local Test Servers which run on a Player's own machine to allow them (and others) to PRETEST a great deal of their candidate code (the programmer's own and to do a check of others proposed code). Early testing like this is very useful for the Collaboration which much of this MMORPG's development depends on.
More than a little work is to be done by Users who can review/inspect/peruse the code/fixes, and who often have magnitudes more Skill (and often Time) than the typical game company's programmers at identifying/spotting/proving problems (and they CAN do it for free). "The EGO of one Player can be equal to and outdo the mediocre skill of a dozen company-paid programmers" - Sergeant Reality
A GOOD Design Process - minimize wasted time/effort undoing/scrapping something that wasn't right in the first place ("Measure Twice - Cut Once"). Final decision is with the company authority who sets the direction and arbitrates, but a good Process can streamline that work.
Good Documentation Process (it is part of the communications needed to make a Project like a MMORPG work effectively). This includes well-defined Standards which can be pointed at to eliminate/reduce contention (again so as TO NOT WASTE TIME). Truth - Most Programmers are simply NOT interested (and frequently not capable) of documentation of this type.
'Creator' Player programmers who will originate ALOT of the new code (generating New Game Mechanics to support proposed new game features/improvements). Again there are many out there who have vast expertise which would be tapped into. Changes to the Game Mechanics of the MMORPG are more restricted/controlled (being fundamental building blocks for everything) than the next layer up - which is the Template functionality and other 'scripting' Assets. (The Tools required will likewise largely be the product of these gifted people).
Have lots of Test Rigging functionality built INTO the Game Engine and Tools to assist with and facilitate PROPER testing as much as possible.
Have Peer Review and Testing as early as possible (and access to a community of qualified Programmers/Testers 100X as large as any company might have).
Templates using that Game Engine code would have, by design, Automatic Test Rig functionality built into THEM to assist in quickly finding obvious problems (and to give a legup finding and reporting harder/more elusive bugs).
--- --- ---
Was Columbia Supposed to Feel This Wrong ?? (They Didn't Mention It as being Intentional)  :
The Authors of Infinite BS don't seem to have much grasp of what real things look like (despite thousands of historical pictures they might have looked at, and the current graphics capabilities of median computers doesn't require the drastic simplifications they once did years ago). Columbia looks like a place that makes Disneyland look a gritty 'real world' by comparison. It is all candy-coated tripe - a "shooter-game" stage set with minimal-effort-made effects and props, phony beyond any place real people would/could live. That old 90s game Doom, with its ancient crude graphics, frequently looks more real.
--- --- --- --- ---
.
.
.
.
WARNING - This Website is    *** NOT SAFE FOR WORK ***
.

.

*** Warning - Fanboi Head Explosion Zone ***
Contrary Opinions are Being Offered HERE !!!!
---
---
---
---
Drink *CalciO* And Achieve Greatness !!!
---

.
.
.
.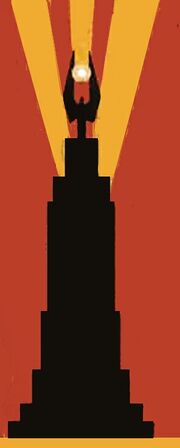 .
.
.
.
.
.
.

.

.

.

.

.
.
.
.
.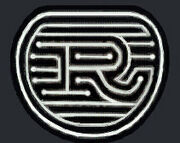 .
.
.
.
.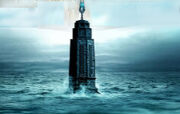 .
.
.
.
.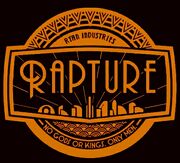 .
.
.

.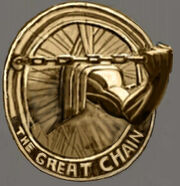 .
.
.
.
.
.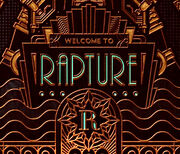 .
.
.
.
.

.
.
.
.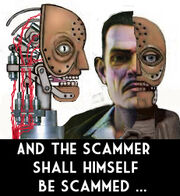 .
.
.
.
.
.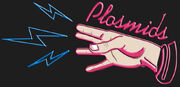 .
.
.
.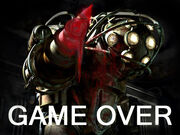 .
.
.
.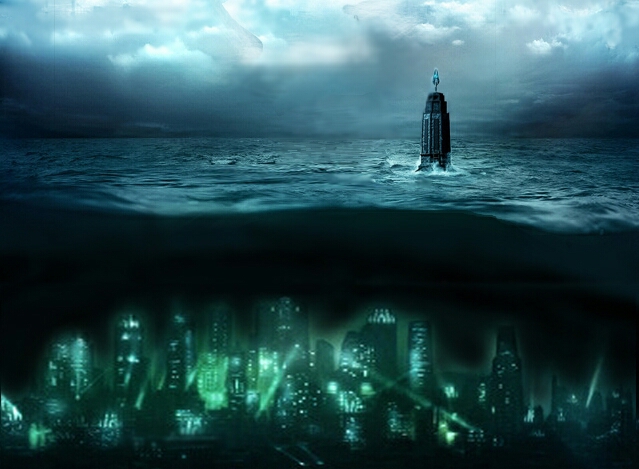 .
.
.
.
.
.
.
. .

.

.
.
.
.
.
.
.
.
.
.
.
.
.
.
.
.
.
.

.
.
.
---
WARNING - YES, This whole Wiki is a 'Thought Experiment', and YOU are the Test Subjects !!!!! (So are you Alive or Dead as per this whole Concept ???)
---
.
.
---
*WARNING* - This MMORPG contains blood and gore, intense violence, mild sexual themes, strong language and use of alcohol and tobacco.
---
.
.
---
*WARNING* - Fanbois May Find The Content of This Wiki Confusing and Distressingly Contradictory to Their Mindsets. Head Explosions May Result
---
.
.
---



.

.

.

.

.

.

.

.

.

.

.

.

.

.

.

.

.

.

.

.

.

.

.

.

.

.

.

.
.

.
.
.

.

.
. .