--- --- --- --- --- --- --- --- --- --- --- --- --- --- --- --- --- ---
Lots More Fabulous Items/Ideas For a BioShock Rapture MMORPG
--- --- --- --- --- --- --- --- --- --- --- --- --- --- --- --- --- ---
Part 140
--- --- --- --- --- ---
Schmaptism of Elizabeth  :
So this Baptism thing is supposed to be the 'turning point' of this whole mess? One path is Comstock the treasonous megalomaniac cultist, and the other a professional thug and worthless drunkard who sold his own daughter. So is the solution simply to end him before this 'baptism' even takes place ? Multitudes of worse universes can spew out of that act WHICH Elizabeth herself has now directly caused, no? What if THAT particular universe and Booker (out of all the infinite different ones) is the one who did something stupendously great and good? Elizabeth in her crazy revenge is just picking and choosing universes (and really doesn't know What the F*ck she is doing) HAS NOW DESTROYED THAT GOOD!!! She becomes the new center of 'badness' in place of Booker/Comstock. Nothing changes in the universes she leaves anyway, which still go on their way to whatever resulted within them.
With her Time Travel (( SORRY, NOT PART OF Quantum Physics )), she also stops herself from existing and thus cannot exist to return to kill Booker - Oops that old problem. Even Fantasy is supposed to be consistant (it needed an alternate scene where Booker emerges from the water sputtering and then yelling "Hallelujah I'm Alive!!!", and the story then continues down some third path.)
A solution maybe should have been -- IF this time travel back along the web of timelines is even possible (nothing in the real Quantum Physics/Mechanics even remotely talks about that being possible, nor the side stepping universes via Tears either, -- 'Tears' ARENT part of Quantum anything either) : To go back and kill Rosalind Lutece before she can activate her Quantum Whatzits and obliterate all signs/evidence of that technology. Of course there are an infinite number of Rosalinds out there, too many doing almost exactly the same - so maybe Elizabeth has to kill them all ??? But she also might run into others of herself who are trying to PROTECT Rosalind (or at least a particular one). ((IDEA - MultiPlayer game where EVERY Player is Elizabeth, with lotsa fun mutations...))
It all gets so confusing. It is WHY Science Fiction writers stay away from 'Infinites' of this type because you set up a system you can't control (completely open ended), and inconsistencies you can't really comprehend/justify.
--- --- ---
That Lame Skyline FIXED  :
Myself, I'd have already flattened out Columbia's ridiculous Rollercoaster into a more logical/practical/competently-designed arrangement, to be a proper transport for the City. With EXACTLY the same (or better) potential for mayhem and gun-wielding slaughter (AND even more). To make that possible I ALSO would have had a *mode* (special level) for that huge cityscape seen in the early Trailers - specifically intended for that aspect of the game. Perhaps the MMORPG Player Contributers will make it what it SHOULD HAVE BEEN ((We Will Rebuild It, Make It Better Than It Was, Stonger, Faster ... The SIX Thousand Dollar Columbia Transit System !!! ))
A more continuous system throughout Columbia (not that idiotic disjoint transportation system apparently created by cretins)
Huge cityscape (so you can see the true extent of Columbia - a bit more tied together than the wafting fart shape the game showed)
Add switch tracks to shift paths (a little timing to set the switch direction (a interface control action) as you traverse tracks)
Add obstacles (trains .. including moving ones) you need to avoid, but also to use as cover or as diversions.
Add Passenger Pods (instead of only those freight 'boxcars). These would have been there ORIGINALLY to transport people around Columbia during the Exposition. Seriously lame transport system for people/anyone to allegedly be expected use those fatally flawed 'hook' things).
Add 'Splody' hazards like tank cars full of combustibles (blowupable usin' ur guns n shit)
Add boxcars to loot for useful items/ammo etc... (locks to pick, and watch out for homicidal hobos)
Add Skyline Stations with their own interesting dynamics (gain control of their tracks/switch tower) and hazards (like police standing around in them - as they likely would)
Add controls for 'Trains' to set movements into action (once you 'hacked' their system)
Morse code to send messages (why not?)
Battle the Guard Train pix and survive !!!
Sabotage and destroy shit (but remember that track you blow up you can't use anymore either any longer)
Send those racist Citizens running in terror !!! (From the Train Terminator !!! The Crusading Conductor  !!!)
Get to important connecting places to continue the main game sequence (unlock further segments of the Skyway system).
Spectacular crashes and death and destruction (burning shit falling thousands of feet to the ground below).
Watch out for Damaged track sections that will thwart you movements
Opponents being the Police/Paramilitary AND the Vox at different locations. All the Conductors have guns, so watch out !!!
Tears being involved (Cthuhlu appears and swallows a train full of police ... lots of such scenes)
Add Memorial Plaques for (white) people who fell off the Skyline (or not if people are stupid enough to use 'Skyhooks').
Signals that will indicate trains coming the opposite direction (red) or clear track (green) - gives you a chance to 'think ahead'.
CHASE SCENES !!!! (Don't forget that Gimp-suited Giant Pigeon is after you - so know where the tunnels are to duck into)
Transit Central Control - learn the secret behind Columbia's Economic Survival ...
Tracks entering Tears - get ready for a REAL lightshow !!!!
"Tear" Tunnels to the Multiverse - wholy open ended goodness is possible.
--- --- ---
Alot of Columbia looked like "If 'Guyana' Jim Jones ran Coney Island"
--- --- ---
QUANTUM BS (Lets look at some REAL Quantum Physics "Theory")  :
Buzzwords : "decoherence", "superposition", "tunneling", "interference", "mesoscopic persistent superposition" "teleportation", "collapsing', etc...
"Stupiduity spreads til it overwhelmes the total. This happens very quickly in Quantum system" - Albert Einstein
"Quantum Teleportation" is misnamed (and rather misleading). It is really just sending information broken into as two quantum scrambled signals using Quantum Property Effects, and then reassembling them at a destination to recreate the same INFORMATION which existed at the source. It is said to likely be very useful for unbreakable encryption technologies. This 'Teleportation' has, as part of the process, the destruction of the original source information - which BTW happens every time you READ (OBSERVE) a quantum particle object (Decoherence - and there is no such thing as Passive observation in Quantum Physics).
SO : No matter is transmitted/transported/moved, only 'information' which is unintelligible while being sent because it is split into randomized 'halves' (thus the great potential for cryptographic communications).
The game writers' consideration likely stopped right there when they merely heard the word "teleportation", and did not (care to) listen further to the rest of the explanation from these 'quantum' expert(s) they supposedly consulted with. It sounded good enough for their game, even though it HAS NOTHING TO DO with what the real Quantum Physics are in the use of the term "Teleportation".
In BS1 a similar misunderstanding was applied to a game mechanism -- the Vita Chamber's alleged "Teleportation" mechanisn was mentioned for the game's contrived Auto Save Game mechanism. which could have maybe better been solved by some other physically possible mechanism... That ploy was disposed of in Infinite BS without any problem -- via that unexplained magic injection used to bring you back to life, made by Elizabeth (( Though her magic 'god' powers should have just been her waving her hands over you  ???, No ? Having that new 'Save' mechanism with YOU 'coming back to life' with a little less money is a "bit" strange though. Does she "pick your pocket" while you are dead ?? Say EWWW at your snotty hanky, and the remarking how it looks like a Turner Landscape ??? Another thing she 'learned in books' ??. Kinda Feebley & Stupidly(tm) CONTRIVED, No ?? ))
Now this 'Teleportation' misinterpretation somehow also explains the game's abilities and events of crossing dimensions/between-universes, and even some Time Travel. It is pure bunk, based on words that "sounded like something" (for all the Players actually care). Far more important to Players is when the game's combat turned out to be bothersomely repetitive and hardly inspiring -- for what is really just a rather lame "Shooter Game". As many honest reviewers mentioned : Story doesn't make up for poor gameplay.
--- --- ---
Columbia Would Have To Grow - Wouldn't It ??  :
The Taxpayers only funded the 'Show City' originally, which would only have samplings of parts of a 'modern' city - containing the normal, most numerous/sizable (housing, commercial, industry) elements being present/displayed.
So other elements would have to be subsequently added to Columbia (to contain a population which can be only that of a 'town'). Various distance scenes show Columbia being spread out, BUT you actually need to densely pack things together to fit any large numbers of people (hint - its empty space between all those distant floaty bits). When you spread things out too much, all you do is complicate its operating as a cohesive 'city'/town (and ALSO create a rather cumbersome entity which is expected in the game to move about the world all together as one). Being spread out meant that its transport systems had to be greatly extended. Bad, as you should not want to have people take half their day getting to/from work on that disjoint transport system shown in the game.
For the population's "lower orders" (immigrants, minorities, worker/serfs) THEIR part of the 'City' would be far less fancy/showy, and would be more appropriate cramped rats-nest tenements, and be all bare/iron girdery/unfinished. No waste of neat stone sidewalks and walls for them, when simple metal mesh and wood planks suffices. You probably wouldn't have too many 'workers' living in something like 'shantytown', as any European immigrant or 'poor white trash' would revolt/leave. You also don't create/build a shoddy problematic "shantytown" intentionally, as for the same effort you could provide more adaquate housing. It wouldn't be able to grow on its own out of thin air
Consider that any intentional building requires a Floatyshit(tm) block of 'land' with all its mechanisms (whatever they are -- never really shown ...) before creating the lower-class quality structures upon it (and all the materials that go into them -- again wherever that comes from, something never really shown...). This is NOT something that just happens when solid vacant ground is there in our world, and just needs to be occupied and built upon to come to exist.
New building WOULD be required as Columbia's population grew between mid 1905s-1912. Before that the place was basically a traveling theater full of 'actors' showing off American Ideals as a 'Show City' - under US Government control/funding. Once Comstock seized Columbia, it had to support itself and that required adding all the additional elements for a viable city.
The Comstock-era population constituted of : various 'minority' (cattle) stock brought in as slave labor (the prison inmates, and others(?)), then there were the various 'White People' who were of "The South Will Rise Again" type, or were Pseudo-Christian Cultists that Comstock had attracted. The oddest group to explain are the European Immigrants (like the Irish - the usual cliche) who are publicly castigated in Columbia as inferior by the 'Founder' types. THEY would NOT' go there if they knew of the racist/oppressive/cultist environment they would face, and how the city was being run. Its not like the Irish were escaping the Potato Famine, and there already was the rest of America where other Irish had found homes. (THAT is a HUGE gap in the logic of the game's narrative the writers have contrived/messed up). At least 7 years of population increase via cildren would also add in (probably mostly the Untermenschen - they 'breed like rabbits' you know - and are told so in the game).
The economy (including more than a few amusement venues) is presented as largely industrial/manufacturing/commercial (with rather strangely oversized industrial facilities). A city with such large industry HAS TO serve customers outside of its immediate area to be justified -- which Columbia is never shown to have (some kind of explanation could easily have been fit into the story). Otherwise there is no reason to have those huge large-scale factories (its only there to FORCE the Class Warfare plot stuff) . There also is the serious problem of where Columbia's raw materials (of ALL types) came from (also NEVER explained, or shown).
SO, how the huge ornate/fancy illogical cityscape and its people came to be really is not adequately explained/justified, as one game reviewer commented : "it all seeming like merely a prop".
--- --- ---
DrinkWell Callboxes (Telephone Connection to Rapture Security) :
Used in Rapture (a takeoff on the GameWell Callboxes used in Los Angeles in LA Noire). These police callboxes also have alarm activators for the section seals. Issue for this game : The dodginess of Handheld Radio units, even in old Rapture, and certainly a limitation in New Rapture where the only half-reliable system is in the immediate vicinity of New Rapture.
Many of the DrinkWell callboxes still operate, though the distributed central office for each needs to be in operation (some were used by Splicers). They were installed in Rapture during its original construction, as early handheld radios were particularly finicky at that time.
-
Makes a good Mission goal to repair a box (or its wire) or to occupy/operate as a 'job' in a central office.
--- --- ---
Fakery - That's The Ticket !!  :
A creepy pseudo-hebrew temple in a flying Communard hell - Hey Ken if you wanted "Authentic Diversity" for your dystopia, that woulda made a sufficiently strange place for you to contrive, no? Pharisees and Gulags - Yeah that would have been much more 'relevant'. What better target for criticism than the self-proclaimed "Chosen People", no ? You claim not to know much about religion, but that didn't stop you from heaping the Bullshit up in that game upon YOUR own strange idea of Faux-Christianity, did it ? But it was PC safe ($$$) to go after American Christianity with your strawmen and fakery and ignorance, no ?
But But But, it really wasn't real cuz you didn't mention Jesus Christ once in the story ? Thats right Kenny, Chistianity IS actually about Jesus, but that facade of so many forms typically associated with Christianity to 'make believe' cannot be dismissed.
The truth is Ken : Your crap has little to do with real religion or history in America, and actually more with YOUR worship of Mammon (Your $cam to make believe your game was 'socially relevant', all just to make a buck).
Ryan points and says "Parasites will be Parasites", AND Then "Make A Better Game", to the rest of us.
--- --- ---
A "Social Atrocity" They (the Infinite BS Game Writers) Missed  :
"Many advancement in Columbia were the product of the mind of Rosalind Lutece, a "Quantum Physicist" and one of the most prominent scientists of her time."
Madam Curie got her fame for really being this around 1900 (recognized for *Real Science* achievement, instead of in purely theoretical Quantum Physics, or the outright-fantasy QuantumZ 'physics' presented in the game). She won a Nobel Prize for her work (two actually). Madam Curie later put together wagons with X-Ray machines and sent them to field hospitals to help save French soldiers of the First World War (over 5 million X-rays were done by them on battlefield hospitals), and she was finally honorably entombed in recognition in The Panthéon, in Paris.
So Sexism in Science, and society in general, was a whole missed-opportunity for the writer's portrayal of evil/backward/defective America 'exceptionalism' content. (How could they miss THIS button issue ?? ) Story was : Being dismissed by the 'Male' Science Establishment, Rosalind had to go to a charlatan like Comstock (a dodgy 'religious' figure, unlikely to cotton to 'science') for her funding, and showed him some whizzbang tricks he could pretend were HIS metaphysical powers (which he seized upon to scam even more people for $$$).
They coulda even had Booker patronizing Elizabeth - calling her "Little Lady', and quips about her needing an interest in housework (and all the other cliches). Likewise, comments about that "Rosalind Chick", and so forth ... The games 'social relevancy was really just so passe.
--- --- ---
Pablum and Tripe - The Main Meat of Most MMORPGs (Something To Avoid)  :
Most MMORPG 'battles'/'fighting' are either : 1) You boringly Zap-Vaporize the endless regularly-spaced minefield-like-filler of (usually single) stooge targets, or 2) you are dead in about 10-20 seconds from something that easily overmatches/overwhelms/overkills you -- effectively through a brute-force pummeling of YOU into paste. Pretty much all the enemy's (and your) 'tactics' are just a simplified slugging match, with maneuver/props/cover usually irrelevant. There is little middle ground to those extremes (harder ones just take a bit longer), with hardly any challenge (ie- something worthy of game 'experience'). The stories might be pretty/awesome/adequate, but the combat generally is repetitive and soulless.
You have the Area-Level-appropriate mission scenarios. Some mission scenarios are employed as 'daily' grinders, repeated (as in done EXACTLY the Same) as long as you can stand the boredom doing them to 'level' yourself, or to gain some local 'achievement'. If you are lucky, there are many "missions" with some kind of story (but they boil down to some task (or sequence of tasks) like : Kill the one or N baddies, Fetch/find the whatzit or whozit, Get to location X with or without some dohickey, Escort an NPC somewhere, etc ...) Eventually you move on to the next 'level-appropriate' part of the world, and then repeat the same kind of activities there.
The Reason for that lame kind of MMORPG content (besides the limited budgets AND Players who continue to pay for the same old junk) :
Players think (and have been conditioned to think/expect) that endlessly killing of things is gameplay. Another phenomenon that shapes their MMORPG worlds is that you need LOTS of targets for when Players Swarm in same limited areas (during a content-area opening day/week) forcing them to soak the scenery with rapid respawning target, an implementation that can remain in that state for years afterward). Running up mindless headcounts is given as a simple mechanism for Player success.
Simplified game battle mechanics : Point/click actions dealing impulse/area-effect/persistent damage with very few special cases/situational variants. Long reactivation recharge rates (for any one 'special' action) means alot of action that do pretty much the same thing (with a different name/sound/visual effect). There is little specialization of attack/weapon vs defense/resistance-type (generally no 'Achilles Heal' effect, empowering certain flavors of alternate actions/tactics). Tactics in most MMORPGs equals YOU just dumping as MUCH damage as FAST as you can before the enemy does that to you -- No Finesse, No Thought/Imagination.
Player's tend to figure out and repeatedly use the same (best/optimal ) action sequence. Special case bonus/enhancer pre-actions (buffs) and options in the mechanics are insignificant. 'Stun' actions simply allow a delay of actions with longer setup times. The same 'optimal' sequence pretty much applies to almost EVERY attack situation (and every target type). The same damage dealing attacks are used ad nauseum. Little thinking or cleverness is required.
Little partial damage/affectation on targets which allow impairing/limiting of enemy actions a certain way to enable certain tactics taking advantage of its current weakness. Opponents don't have damageable/disablable 'body' subparts for which they adjust their actions according to their damaged (and same with weapons/armor/widgets/tools/manipulatable-props). Combinations of Player actions to do something like this usually are stilted sequences which always work the same. Any risky sorta-knockout blows just become a statistical nothing in combat (and thus get done routinely against inumerable repetitive opponents over and over, rendering them boring and grindy).
The Terrain impacts very little in combat, except rather coarse block/no-bloc of 'shooting' or movement, which doesn't last long as enemies simply navigate/follow you to get into line of sight/adjacency again (usually pretty quickly). Anything more complex and the simpleton AI scripting cannot/does-not handle it.
There are minimal tactics (or need to compensate for enemy moves/actions/abilities). It is unneeded for the "We Killed Thousands and they STILL Came!!!" imbecilic scripted 'enemies' (who stand in the open, activate within a short distance/close range, and then who scream and run directly at you to attack, or stand still and start to do missile attacks at range). Terrain cover is meaningless except as an obstacle to be moved around, or to sidestep to get a clear line of sight for ranged attacks. These games are typically devoid of Fire and Hide tactics.
Opponents see/detect at only a ridiculously short distance. Patrol paths add only a little enemy position randomness, and allow simplistic varying timing of attacks to fight individual enemies. Opponents usually DON'T communicate much between themselves (outside of a small immediate area) to call/activate reinforcements - even when allies are at an obvious (bizaarely short) range.
Often there is no use of maneuver, like flank/rear attack. Even an attempt to retreat/run-away simply activates more of the overcrowded (mine)field of enemies, who will ALL now be beating on you/firing til you die. In the narrow confines/paths, enemies you already fought your way through have already quickly respawned.
There are Simplistic Player experience ramps with 'advancing' to get 'new' (very similar) player actions that merely are different names for the same actions, just with incrementally increased magnitude effect coefficients. There might be some 'new' timing/visual/sound variations, but their use STILL amounts to the same action effects.
Customization of Player abilities - first with classes and some skill specialization options, and then through better 'gear' doesn't impact the basic game overly much. Players are generally handed area-level-appropriate gear in the normal mission sets. Exceeding that just results in overkill abilities which makes the generic opponents a bit faster to slaughter. Generally, by the time you have got to the harder Missions awarding the 'better' gear, you no longer need it.
Detailed/more-unique hand-crafted Mission Scenarios (or random encounter situations) are limited. They are precanned and mostly invariable. This is because of the work/skill ($$$) they require to design/create/debug and then place appropriately. Even in "Boss" (who have some 'major' attack/ability the player has to 'figure out') Mission scenarios, THOSE less-generic enemies are still statically placed, or always run predictably on the same patrol path/track, and once engaged/activated use pretty much the same basic/simplistic enemy 'tactics'.
Any Enemy Special abilities are simplistic (canned script activations when not of a generic type) with little flexible response in use or selected/adaptive combinations (Again Terrain is irrelevant). They are made quite predictable, little is diffent when the scenario is done over and over (til the Player 'Solves It'). 'Difficulty' is just a matter of what counter-actions are needed to the enemy actions, which were unknowns (and deadly). (( That is IF the Player hasn't already read all about its exact progression details online, to first time do exactly/whatever specific 'trick' is required )).
Whatever (PvP)Player-vs-Player is offered (in lieu of real NPC AI), it is played in a 'designated area' (so as not to interfere with normal gameplay). It is largely the same type of combat as the main game except it being a race by Players to level and gain 'gear' to overwhelm opponents. Tactics may be slightly more complex group 'concentrating of fire', and simple ganging-up-on/outnumbering the enemy Players.
In many MMORPGs, Coordinated Group play has now fallen away in significance from the primary game because it is too difficult to get reliable friends on at the same time for the requisite AMOUNT of time to handle the Group-oriented missions. Old narrower class-specializations (which in groups were designed to interlock) have been generic-ized, because of the greater amount of solo play/smaller group missions (ie- of 3 players instead of 6). Many players thus rarely/never make use of their character class's group-oriented skills, so that game-development is wasted on it (or its skimped on even more by the designers).
--- --- ---
BaSx Teardown page
That Gallery "The Artist's Struggle"  :
Virtually Empty of Art (game's excessive Bigification of volume is only half the problem -- most of the shops looking quite empty of product compared to Real World ones). Here, when it is a shop trying to sell "Art" AND get commissions on sales of "Art", you would think that space WOULD BE utilized to show the art of the many 'amateur' artists who are supposed to be in Rapture). That old addage : "The Rent Must Be Paid" (which I just made up) is surely true in Rapture, if anywhere else.
The place trying to be 'exclusive' (or somesuch) is a general divergence from what places selling art are like. There just isn't enough good artists in Rapture for much exclusivity in a business of this sort. (Again -- the game writers ignorance or simple lazyness of the level designers who didn't want to have to create a store crammed with art).
THIS here is in an Expen$ive city venue -- having to pay high rents/expenses, which includes subsidizing all that ritzy public area nearby outside (Ryan certainly wasn't going to pay for it). This business requires selling lots of 'art' to stay in business.
The small population of Rapture makes for a small market for any art being sold. A large number of wannabe "artists" lowers the price of mediocre art (and few good artists would likely come to Rapture - if you really think about it ...). Low sale prices equals lower commissions and less money to pay for some fancy establishment (thus 'volume' or at least 'choice offered' to the customers).
The small population of Rapture makes for a limited number of gifted artists (BTW that has never stopped such 'galleries' from trying to sell 'art' from less-than-gifted artists). Amateur artists who haven't "quit their day job" would likely be the majority, as the 'Starving Artists' in Rapture probably WOULD literally starve. The same problem goes for the whole games setting. Abnormally huge and pretentious, without a means to exist.
Don't/can't these game developers understand/grasp these concepts ?? Oops, they are the ones who made Infinite BS ... (This is just more of the same.) Did they care? Just a case of 'good enuf' for a DLC ?? I wonder ... Unfortunately, we can point to Minervas Den and wish we had gotten that.
--- --- ---
BS2 - Subtitle "Sea Of Dreams"  :
Who's dream ?
Eleanor's nightmare ?? As she desperately seeks to escape her tyranical insane mother ??
Dream for more Bucks $$$ ?? (If this was Infinite BS it might have instead become a nightmare...)
Delta comes back from 'sleeping in the grave' (but is it him, or more him being Eleanor's dream of him ??)
Sofia Lamb was Rapture's nightmare, but they banished her into the Hell she already had created. (actually not happy for her - either drowned or headed for a mental asylum on the surface ... Dreaming/Awake might not matter to the insane.)
--- --- ---
Historic Tidbit - "Savants"  :
Early BioShock game story had the player's main opponent being 'Brains in Jars' called "Savants" which apparently didn't pan out (obviously) - supposedly not offering much in the way of gameplay. ((Wasn't there a 60s Star Trek episode like that ?))
That was back when 'System Shock' was the game's model.
--- --- ---
"I Disbelieve !!!!"  :
Booker blasts-off from Lighthouse (rainy scene) and goes straight up into Columbia (puffy white clouds ...)
"I'm sorry, but as a trained Meteorologist, I cannot buy that situation."
Hmmm. Well if that's the extent of your objections to this game's Fantasy presentation, then you might as well leave now.
BUT Putting (just about any sized) bullets through opponent's ( who are supposed to be normal humans ) head, but not dropping/finishing them UNTIL firing enough bullets to cut them virtually IN HALF is NO PROBLEM ??
AGAIN *FANTASY* EASILY EXPLAINED BY BEING ALL A FEVER DREAM OF BOOKER'S (which Auntie Em wakes him up from, and there is Dorothy DeWitt back in that farmhouse in Kansas, *OR* in a later book : Waking up after shock therapy in a State Mental Sanatorium ...)
((( The "Drunk" DeWitt urinating on a Power Line and "got a surprise" ??? )))
--- --- --- --- ---
.
.
WARNING - This Website is    *** NOT SAFE FOR WORK ***
.

.

*** Warning - Fanboi Head Explosion Zone ***
Contrary Opinions are Being Offered HERE !!!!
---
---
---
---
Drink *CalciO* And Achieve Greatness !!!
---

.
.
.
.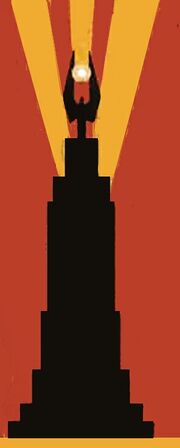 .
.
.
.
.
.
.

.

.

.

.

.
.
.
.
.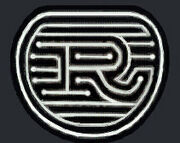 .
.
.
.
.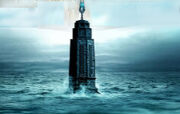 .
.
.
.
.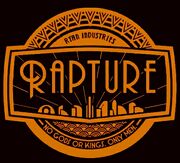 .
.
.

.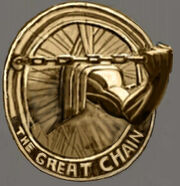 .
.
.
.
.
.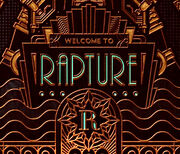 .
.
.
.
.

.
.
.
.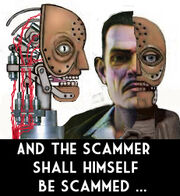 .
.
.
.
.
.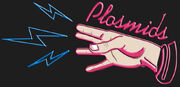 .
.
.
.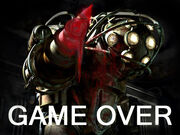 .
.
.
.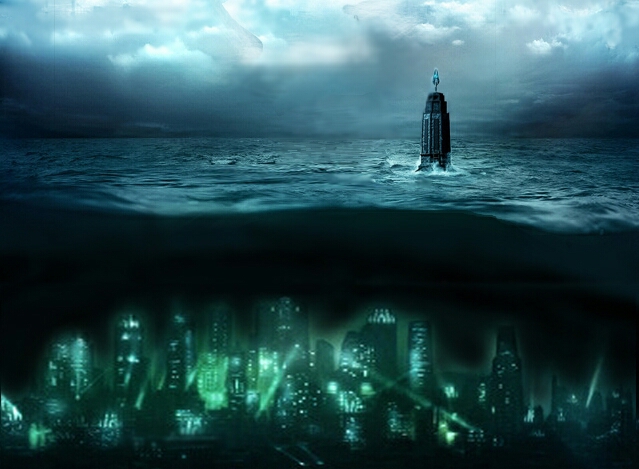 .
.
.
.
.
.
.
. .

.

.
.
.
.
.
.
.
.
.
.
.
.
.
.
.
.
.
.

.
.
.
---
WARNING - YES, This whole Wiki is a 'Thought Experiment', and YOU are the Test Subjects !!!!! (So are you Alive or Dead as per this whole Concept ???)
---
.
.
---
*WARNING* - This MMORPG contains blood and gore, intense violence, mild sexual themes, strong language and use of alcohol and tobacco.
---
.
.
---
*WARNING* - Fanbois May Find The Content of This Wiki Confusing and Distressingly Contradictory to Their Mindsets. Head Explosions May Result
---
.
.
---



.

.

.

.

.

.

.

.

.

.

.

.

.

.

.

.

.

.

.

.

.

.

.

.

.

.

.

.
.

.
.
.

.

.

.
.
.
.
.