--- --- --- --- --- --- --- --- --- --- --- --- --- --- --- --- --- ---
Lots More Fabulous Items/Ideas For a BioShock Rapture MMORPG
--- --- --- --- --- --- --- --- --- --- --- --- --- --- --- --- --- ---
Part 138
--- --- --- --- --- ---
Where are the License Plates on the Bathyspheres ??  :
Imagine Big Daddy (variation) 'Motorcycle Cops' stopping 'speeders' ...
((Unfortunately, it really couldn't be the same as classic American Automobile culture.))

Convicts at Persephone making License Plates for the Bathyspheres ?? As cliche as this is, it doesnt make that much sense, as there would NOT be that many "Private" Bathysperes (submarines) IN Rapture.
--- --- ---
A Line From "Unforgiven"  :
"Kid, none of these games live upto their hype."
--- --- ---
Guns Guns Guns - The Soul Of America !!!  :
Wouldn't you think that with the 'Vox' more and more on the rampage, that the Citizens of Columbia would all be armed -- White People unarmed (How Retarded Can You Get ??) ?? - with all that Patriotic "America Iz Bestus" stuff ? (( We 'should have seen some woman in a bustle blowing the head off one of the foul Vox Terrorists, no ? With a baby in her arms yet...? ) Isn't this supposed to be that '1900 White America', Kennyboi ? But then those 'Civilians' would then all be shooting at Booker, and he would have to shoot EVERY ONE of them (including the children), AND also be an even bigger "Bullet Sponge" than he was. We can't have that, or the game would have to admit that the Player is being forced to be a psychotic mass-murderer, no ? (He already is, but that's covered up because their thin veneer of plot/story could no longer hold up.)
--- --- ---
You'll Only Feel A Little 'Pinch' ...  :
In those scenes of Elizabeth' getting her head 'fixed' to make her Comstock's proper 'Heir to Rule Columbia' - Shouldn't they be playing that famous classical tune : "Shock The Monkey" by Peter Gabriel -- maybe played as a Souza March instrumental arrangement ???
What is it exactly about these psychiatric treatment stuff which Ken Levine seems to dread/obsess-about so much ??
--- --- ---
Sky Scrapers - Correctly :
The 'stepped-in' pattern/shape of real 'skyscrapers' in many cities were Mandated so as to allow sun to reach the ground (instead of cities of tightly-packed tall buildings with streets becoming dark canyons). But in Rapture, the decreasing upward profile would help lessen the water current forces that push against the building sides, and which work against the foundation's anchorage (there's more leverage the higher up you go).
Unfortunately, many of the game Skyboxes show too many extremely thin tall buildings (over and over), which if anything would exaggerate that structural problem (besides being impractical/more-costly because of the buildings interior space shrinking, while having the still-required very thick walls to keep the water pressure out).
BTW, What is the point of EVERY building being impressively 'Monumental', when EVERY OTHER building IS THE SAME ??? So instead, like most REAL cities, Rapture would have many shorter buildings, with only a few (more expensively built) TALL towers standing out (and likely with the top 'thinnest' section of those towers being only decorative (with no wasteful interior).
(( The game designers apparently had no understanding of the Essence of what a 'Skyscraper' really is. ))
--- --- ---
Columbia ... Hmmm, There Used To Be :
Things called 'Engine Rooms' - needed to control modern things via electricity, belt/shaft drives, steam, compressed air. These things burned stuff, made steam, and converted the steam power to what was needed (the Internet is full of pictures of such machinery).
A better Columbia would have EVERY Floaty section needing its own 'Engine Room' - First to give/control power to its Floaty section, Second to make that section move (big propellors/sails are missing to do this -- remember Quantumz makes it all float, but doesn't drive stuff sideways -- Oops, the fantasy shit can make it so, so no problemo ...) These could have at least be alluded to as 'targets' of the Vox, and have much of the numerous Security being for protecting such critical infrastructure. It could have been just hinted at (dialog and Audio Diaries and signs) -- without much fancy scripting and complex Assets to tax the budget and developer's skill.
Consider that if you wanted "to go all out", all of Columbia should have been one Gianormous Zeppelin  !!!! THAT Coulda been a 'Reveal' near the end of the game - conveniently obscured by clouds up to that point. (( I might say 'too logical', but that would be a futility in this Infinite BS. ))
[pix of giant airplane engine controls]
--- --- ---
Going to Rapture to Get Away from the Inlaws ...  :
It Happens. (Mother in-law was the third most common reason for going to Rapture) (??)
--- --- ---
Columbia's Ruling Class are Segregationist's  :
They reject outsiders - those who are different than themselves -- and see them as a threat, diluting and destroying THEIR own culture. Holiness is Race Cleanliness ... Problem : Are we supposed to ignore that weird cultist crap right out in front ? THAT wormy apple really doesn't fit too well IF this is allegedly supposed to be some "American" subgroup, as the writers continued in their numerous history-like-ism' declarations ???
OK, so WHY IN THE THE NAME OF THE HOLY PROPHET did they allow all the annoying sub-human 'others' to continue to exist in Columbia? Why keep that obviously problematic contamination ?? Should not Fink's Wonders have eliminated the necessity for having menial lower-orders ? Just Keeping them around to 'Lord It Over' as inferior subjects flies in the face of any such a Segregationist goal of 'purity'. A Flying town is too small (being a tiny Failtopian ecosystem) -- the whole "purity" construct fails when the 'inferiors' are right there always in your face.
Unless the majority never 'bought into' that cult, but then the question is : Why (conveniently) did they never got rid of that overstrict '15-ton-weigh' imposed by that anti-American-freedom theocratic societal system ?? Who needs it when you've got good ole Southron circa 1900 "We are right and 'in charge' because we say so, and we hang or shoot anyone who says otherwise" already available ????
(( Which seems to have been the original setting concept BEFORE Quantum weirdness fermented, and then that creepy, rather-atypically-american, religious cultism was rewritten into the storyline )).
Far too many overlapping and contradictory elements to have the given story setting make sense (( And I haven't even gotten into that crazy faux-science crap yet )). They just dump it on you, and then start handing you guns and whisper 'evvvvvil peoples be here', and start sending them at you (and you start your fun Mass-Murder-Shootathon(tm)).
--- --- ---
Prophesy ... Kinda Hard in a Multi-verse Where you Jump Between Dimensions :
"The Seed of the Prophet shall sit the throne and drown in flame the mountains of man".
So he had dimensional 'god' powers too (?) to pick between the other side of all Those 'Tears' he supposedly looked through ?? More like : Comstock would be disgusted looking at OUR times, or be scared shitless by the nasty things he saw (plagues/slimey-aliens/Carrot-top/Anime-cartoons/etc ...).
New York in flames ?? Yeah, except even in the late 1950s the USA could destroy all of Columbia' with a single Air-To-Air nuclear tipped missile (which we had on lots of supersonic jets deployed by our national air defenses). SO How much of this stuff is just Comstock's own delusions ??? And Old Elizabeth is just as delusional/insane (she's shown later in the game in some alternate dimension - trying to attack a city in the US). Its also ignoring the Rest of the World moving on. (( Maybe this insanity is the result of constant exposure of Columbia's population to those mind-bending 'Tears' ??? ))
Now if you are going to warp all of subsequent history (via a "Mothra-sized Butterfly Effect") THEN it is ***NOT*** our world (those burning NYC cityscape or French Paris Theater Showing Return of the Jedi, or anything else recognizable). Rather it might then be the Conquering Nazis who are shooting down Columbia with nuclear tipped missiles (shit like that happens when you start sloppily changing history to suit your plot ...)
--- --- ---
Pornesque - Implied But Not Explicit :
"OMG a woman showing ankle - we won't have such scandal in the holy city ... Burn her !!!!"
The bounds of what is allowed in the game (use the BioShock Solo games as a starting point).
--- --- ---
Merging and Reconciling Too Much :
It is kindof hard to reconcile the 'beach scene'/faire wontonness and alcohol soaked parts of 'White' Columbia (even the capitalism caricature) with that overwhelmingly-emphasised narrow religious intolerance/strictness element of Columbia (( They are the ones who gave us Prohibition, after all )). Trying to intermix religious ferver with a profane amusement park really was off-putting in its contrariness.
The first (which they likely were STUCK WITH when they rewrote the game) was the earlier developed assets from that original recreated early-1900s 'America' theme. Later Columbia's setting was modified into a (idolatrous) Cultist establishment. Unintentionally Schizophrenic. (?) Trying to glue that awful mess together with the Faux-Science Fantasy was comical and sad and a degeneration.
Alexis de Tocqueville (in 1830s) commented that when he visited a small American town of finding dozens of different churches (and THAT is the TRUE America Kennyboi). Columbia is (FAR) atypical - more than just in the size of the one tyrannical religion, but also of it being a strangely defined cultish obsurdity that is quite rare in America. Any Claims that THIS place somehow represents America in any sense is moronical.
--- --- ---
Aren't All the Poor Downtrodden Folk in Columbia Just Canon Fodder/Human Shields to the Vox ???  :
The usual big talk and promises, but historically they (the rebels if they win) just become the NEW "Founders" ...
So does that mean when Booker and Elizabeth 'collaborate' with the Vox, in their revolution, they are facilitating so many of those unfortunate people getting caught in the crossfire ?? And remember - Anarchists only know how to destroy and disrupt, NOT run things, so you can guess what the lives of the unfortunates will be once those Anarchists are "in control" (( heh, that's an oxymoron, isn't it ???)
--- --- ---
It JUST Came To Me :
If you can have magic Floaty 'rails' in Columbia, THEN you could have a whole network of Floaty roads and roadways/bridges connecting everywhere (just like in a town/city).
Oops !!! Then the different city chunks would HAVE to be inter-connected by walkable paths, and the game designers heads-would-explode when they had to justify BLOCKING so many of movement directions to still have their linear game (AND this isn't Rapture, where it is expected that 2/3rds of things are blocked/broken/decrepidly non-functioning).
--- --- ---
Game World - The Impression given to the Player (Before BaSx in the Solo games) - *THAT* ALL Was Rapture :
The ruins, the Chaos, the stench of death, Maniacs in control of the much of place ... disorder and violence. Unfortunately you only get hints of what Rapture was before Fontaine turned it into a nightmare (It would make interesting content for Flashbacks in the MMORPG).
Even with BaSx over-larginated version, you get a look at mostly what is a rather illogical 'Mall', INSTEAD of the normalcy of the rest of the City - how it functioned, the order there, the productivity. Probably far too hard to show in its broadness, so they didn't even bother to try (( DLC ineptness/limitations is par in the game industry )).
--- --- ---
Awful lot of Columbia feels like some weird amusement park.  :
It is not like a place anyone would live.
Old time America also wasn't just the front 'Main' street, most of it wasn't.
Too much caricature, too little character.
Decrepit structures/environs which LOOK to have been purposefully built decrepit.
Illogical expenses of effort and resources for : huge amounts of wasted space, needlessly overbuilt structures, enormous excessive signs ... so much there with little real reason/justification to exist.
Areas seemingly designed to have a mass gun battle in (arena-esque)
--- --- ---
BS (Bullshit) is Easy - Takes Little Skill or Effort :
"Use of quantum spin Hall effect to dilate time, which then is inverted through thermatic venting, resulting in temporal resonance displacement (Time Travel)"
There I just glued together some scientific buzzwords into some mumbo-jumbo that is actually MORE scientific than the Infinite BS quantumz scatology.
I didn't even need to 'consult' with any experts to lazily pervert/falsify science in creating backstory (Presto I just explained 'Tears' sufficient for an Infinite BS 'quality' of explanation).
--- --- ---
Rapture - Technology Changes Wouldn't Stop :
Because of the rapid advances of computer technology in the world, the Rapturites involved in that field would have had to continue their access to outside information past the 1952 'cutoff' of Rapture from the Surface World. Otherwise the terms "crude", "cumbersome" and "limited" would have described any/all computers in Rapture.
Special arrangements would have to be made through Ryan's 'secret'/Secure Global connections to assure security and secrecy. Ryan would still be selling off his Surface Empire at that late a date (as he wouldn't have sold it in a 'fire sale'), and would still have lots of resources (And money) available to reinforce his City's ongoing stabilization.
--- --- ---
Expert Speaks :
Ben Bova (SF author and Physics PhD) has said (of Science Fiction) that "Your technology needs to sound plausible and be consistent".
Strike one and two ... and here's the pitch at the historical logic of Infinite BS ... and 'Strike Three  !!' and YER OUT !!!!!!
SO, Horrendous exaggerations used to illustrate historical evils ? (to allegedly 'make a point' ...)??? No, that is basically just faulty Propaganda (When it doesn't equate to anything real). Creating LIES is no real achievement (and anathema to anyone who has a shred of honesty or ethics).
--- --- ---
Where Do All The People In Columbia Live ?  :
Its kind of like Mainstreet in Disneyland. Lotsa fancy frontage, but the people who work there go home when the park closes. "World Building" ? No, more just stage prop building. Cardboard Cutout making. Pretty - in a Coney Island phoniness way ... People supposedly live in it though ??
People don't live in Monuments.
A few huge-ified rich people's homes, and the shantytown squalor, but where do the 'decent' White people all reside (those few distant multi-storied buildings)? Real Cities aren't built in this Columbia type caricature wedding cake higgledy-piggledy arrangement. It takes LOTS of taller (typically 5 story - old fireman ladder height limit ...) buildings, block after block after block of them to pack sufficient people into this lopsided Game World environment to even justify it being called a 'town'. (Even small 'towns' have blocks and blocks of single story houses to justify that title.)
At least in Rapture we saw LOTS of big buildings in the distances.
--- --- ---
BioShock's (included with BS2) Multi-Player Group Play  :
Most (PvP)Player-vs-Player games are geared toward an ADHD-mentality :
All scenarios (outside the free-for-all flavors) have nothing which takes very long to achieve (including ineveitible dying/respawning over and over). Game sessions are generally about a dozen minutes long. They have small circular maps - lots of alternate routes (You have NO Flanks you can count on).
If you stay still, someone simply runs up behind you within 5 seconds and kills you (Generally insta-kills are provided for the Gangsta-wannabees out there).
Overly fast Movement (increasing the manic play), this eliminates all but the simplest tactics. Players race/bounce around like ping-pong balls.
Typically there are Stupid gimmicks you level ramp upto, distort any semblance to anything real (even further). Helps with replay because new things can be done.
Often Single-hit-kills offered to 'leveled' players become loopholes and overpower starter level players.
This all is pretty much the standard fair for PvP (some a little better, some alot worse). Some games offer cooperative (Players vs Environment campaigns which offer a bit better tactical opportunities, but the limited scenarios soon can make it repetitive.
--- --- ---
The Slug Whisperer :
Somebody's monicker/nickname. Probably unlikely they are named that for their skill with rabbits.
Fontaine would have had a whole Farm of SeaSlugs to generate ADAM directly, and when production wasn't sufficient then the 'Symbionts' were developed to step up production more than a magnitude.
--- --- ---
We Deserve an Apology for Infinite BS :
When I see every other thing in the game make me wonder how little effort was made to even just be plausible, let alone period accurate, it makes me shake my head at the claims made for the game in the various PR spiels the developers did (all their endless interview whining about how significant it all was). With details only half there or simply being absurd, and then all inconsistent with each other, (and for that period). Such a ridiculous portrayal, supposedly of that time, when nostalgia was to be a big element of the game (apparently til it was rewritten a Third time).
A modern ignorant tards idea of 1900 ...
In reality, really were just badly cloning all the concepts from BS1/BS2, misapplying things that didn't fit, milking the brand and producing such an inferior product.
The worst part was the game makers claims to the contrary.
--- --- ---
Persephone - A Cell with a View ...  :
The glowey shit out the windows with the pretty swirly multicolored lightshow ...
Calming effects on those disturbed inmates (at least that's what Sinclair 'sold' the idea on).
It needs to be remembered that the Persephone facility included the City's Insane Asylum (particularly after the 'upswing' of insanity after ADAM products were introduced in Rapture - a fact that Ryan was likely made aware of).
--- --- ---
The Bathysphere Station Venue :
How do you avoid that Sea Water Stink/Stench that Would Permeate the Bathysphere and AE Stations ? :
It DOESN'T smell like a pleasant 'Sea Breeze' to the waiting passengers.
Waterfront smells - Scrubbing is alot of Labor, strong chemicals would stink even more (especially in the enclosed space). Air filtering is costly, and not overly effective when the water continues to emanate the smell within a closed-in area. A Station with all that open water just isn't too good for preventing this problem. Organic matter continues to wash up and starts rotting, and things grow in the light. The humidity and noise in the immediate vicinity outside of the Water likewise are problematic.
Positive airflow through the doors INTO the Station might stop the spread of that Stench (until the blowers fail from lack of maintenance once the 'civil war'/anarchist uprising started). Bathyspheres are rich peoples' transportation, so you are likely to have at least this measure in most locations such a Station is found.
Various organic growths on the Bathyspheres need to be cleaned off, if not to control the smell, then to keep it from fouling the mechanisms. It is a High Maintenance situation - one of the COSTS that would limit the Bathysphere-type transport, expensive beyond what is allowed with a normal public transportation system.
AE stations would have the same issue (but at least they can transport far more passengers, and the hoi polloi generally have less offactorial discernment). Internal Tram/Trolleys don't have this problem as they don't go into or hear the water.
-
BaSx shows a Newspaper and Book store right IN the station in Artemis Suites ... Think of the effect humidity and smell has on printed materials. Again its a badly oversized shop (figure out how many people could possibly get through that Bathysphere station in an hour/everyday , and the place barely warrants a Newspaper vending machine), while the Tram tunnels in BS1 and AE stations in BS2 had those more appropriate small 'rollup' type stands. For BaSx It IS filler in a DLC, recycling assets after all ... A Parisian Street Cafe might have been more imaginitive, and no less problematic.
Oh that's right, they needed that 'secret entrance' to Suchong's secret Research Facility... well that's OK then. (Under Fontaine he could do major work at Fontaine Futuristics, and under Ryan it didn't need to be 'Secret', so it is just convenient glued-into-the-original-namespace story padding).
--- --- ---
The "Flying Thieves Den"  :
That's what Teddy Roosevelt called Columbia in 1902 before he had the US Military destroy the rogue flying city. Some new long-range artillery guns setup in a ambush in the Rockies made short work of it. Tourists were picking through the wreckage for years afterward.
It might have been ALOT more interesting for Fink to simply steal things through Tears (actually have quite an industrial setup doing that - processing the stolen goods). The 'ordinary folk' might not have even realized it they were being sustained this way (or the smarter ones didn't care). Giant claws and dredging buckets to pull goodies through the interdimensional portals (needed once it was 'figured-out' how long (as in SHORT) humans last/survive (even expendable Untermenschen serfs) going repeatedly through 'Tears' on a daily basis).
NOW, Fink doesn't have to be presented as some impossible universal genius scientist/engineer/craftsman/industrialist. AND we might then get all kinds of anachronistic/odd/eclectic/mismatched stuff to be laying about Columbia, and being used by ordinary citizens (learning how to use stuff is easier than making it). It would also explain (finally) how/where all the raw materials come from, which are NEEDED/REQUIRED by the City.
But of course, that would ruin Kennyboi's whole Circa 1912 Evil American Culture scatology (( Right, as if all the techno-BS shown hadn't done that just as thoroughly for any Player with a highschool education ... )) With all which we already saw of different Object Assets in the game, simply making them all look/act like stuff stolen from a later/modern world (and maybe some neat futuristic stuff) wouldn't have been too hard.
--- --- ---
Infinite BS Itself Demonstrates that Just Having Ideas is Not Enough :
A City is a WORKING place. It has to plausibly work for ordinary people who allegedly live there - day in and day out. Columbia was more like Coney Island - something pretty to look at which you visit once in a while to do 'attractions'/'rides', as you hustle through to see the next section of it, on your day off. But THATS NOT a City.
Lots of intricately laid out story is given in the game, but at the same time basic questions like : "How does anyone get anything done in this Bothersome Disjoint Maze?", and "Where does all the stuff comes from" are ignored/unanswered. (( Aren't details like that a bit more important to show than how much money Comstock weirdly/illogically/preposterously extorts 50% tithes from his bank customers ??? ... You see 'tithe' is one of those "*evil*' religious ideas, according to the games writers - or why else exaggerate it for 'effect' in such a way ????))
Oh, it all (goods to sustain the population) comes from Fink Mfg of course, but even slightly smart children can realize that's only where stuff is assembled (FYI, that's what 'manufacturing' means), but NOT where the stuff originally comes from (and by floating up in the sky, it IS rather hard to see how stuff gets INTO Columbia, or somehow is grown/mined there). Tons and Tons of Hundreds of different goods/materials have to continuously flow into Columbia daily to sustain it. Oh, there are Zeppelins and 'Barges' (and whizzbang Rockets, HURRAHH) !!!! So all this HUGE modern-city-quantity of stuff then is transported from the ground (from places outside of Columbia), No ? It is stolen ? or is it paid for ? (paid with what ???). Silence and avoidance from the 'clever' writers ...
The required transport is expensive (that's for EVERYTHING), No? Oh, but again, that's assuming its a reality based game (( You know - like 'American'social this-and-that, and 'Quantum Theory' this-and-that, and Period Racism this-and-that ... OOOPS, they say (over and over in those interviews) that so much of it is like REAL (its a SOCIALLY SIGNIFICANT reflection/condemnation of those so, so, awful 'old days') ALLOWING this game to contain/show its SO-important meaningfulness ... EXCEPT  : the majority is UTTER ILLOGICAL FANTASY - It is like in Snow White having The Seven Dwarves On Strike for Better Working Conditions ... The game was illogical composed into disjoint and half-arsed claptrap such as that. Attempting to portray some kind of "edgy social relevancy" in an Evil Clown Movie - is actually NOT very clever at all . ))
-
We coulda (and CAN in a NEW 'redo') at least hear of SOME incidents of some Columbian 'supply party' being captured down on the ground by government agents, or just normal folk with those nasty guns they all have in America (and most other places in the World) -- and some of those 'good ole boys' then flying up to menace Columbia with all their guns and tins of gasolene and dynamite ((THEY KILLED KENNY, LETS GO GET EM  !!!!)).
We don't hear of disgruntled (immigrant/minorities) Columbia inhabitants stealing those Floaty conveyances to escape (with opportunities over and over through the many years), disappearing and never being heard from again (or better yet, leading invaders/authorities BACK to rescue those left behind). THAT might have justified Columbia being such a Police State ... a little ... Make the place Like the Berlin Wall, keeping the Proles/Serfs IN, while the Founder 'Lords' partied.
-
So, Not even half a story was told there. It is amazing (or Not) how the whore-like game reviewers all 'get wet' over Infinite BS's "THE STORY", when its all really so pathetic. But then there isn't even that much mediocre "story" in most games coming from the game industry these days, to compare it to. Graded on a Curve to award absurd 9/10, 10/10 ratings for a 'story' equivalent to a typical fourth-grader's "What I did for My Summer" public school writing assignment. That's the truth. Mediocre combat didn't seem to lower the scores much, so THEY must have been overwhelmed by that 'exceptional' story (Yes, a very sad state of things for game Players these days and the underwhelming products of the computer game industry).
--- --- ---
Frankenstein, the Ballet (Sander Cohen ??)  :
Heh, someone in the real world had the same idea, but I think that Sander Cohen would come up with something far more creepy and twisted. Maybe his 'creation' has his 'artist' theme with 'critics' and animosity to those incapable of admiring such creativity ...
Consider the lack of Ballet talent in Rapture - the animations will lack the grace to do proper Ballet, but not so much (or badly) for what it would be in Rapture.
--- --- ---
' "Hobson's Choice" - A Decision Where None of the Alternatives are Good  :
Because of the BS2 games rather limited 'Endings' you haven't much choice, and not any way of predicting the outcomes (The only expectation of types of 'Choice' you might have as a Player is the previously seen Endings offered by BS1 ).
BUT, If YOU had known that as Delta, YOU would die (at the end of BS2) no matter which choice of actions, would it have mattered (after all you are a Zombie back from the Dead ( or think you are, and consider that you ARE Eleanor's "Daddy" and she NEEDS to be Saved !!!).
Thus stack the deck to "SAVE ELEANOR", should be your biggest concern. Little Sisters could be ground up for hamburger for all you cared.
--- --- --- --- ---
.
.
WARNING - This Website is    *** NOT SAFE FOR WORK ***
.

.

*** Warning - Fanboi Head Explosion Zone ***
Contrary Opinions are Being Offered HERE !!!!
---
---
---
---
Drink *CalciO* And Achieve Greatness !!!
---

.
.
.
.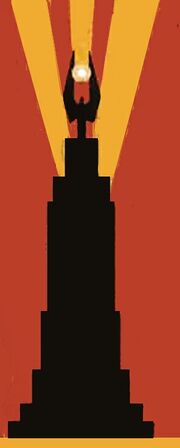 .
.
.
.
.
.
.

.

.

.

.

.
.
.
.
.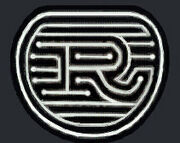 .
.
.
.
.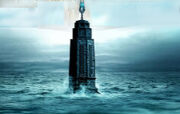 .
.
.
.
.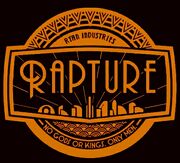 .
.
.

.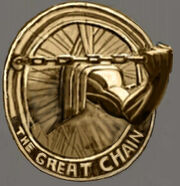 .
.
.
.
.
.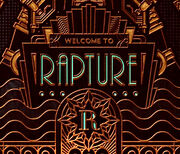 .
.
.
.
.

.
.
.
.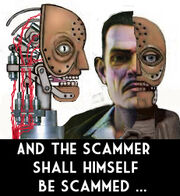 .
.
.
.
.
.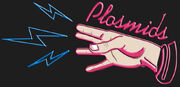 .
.
.
.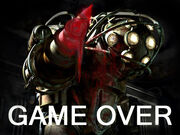 .
.
.
.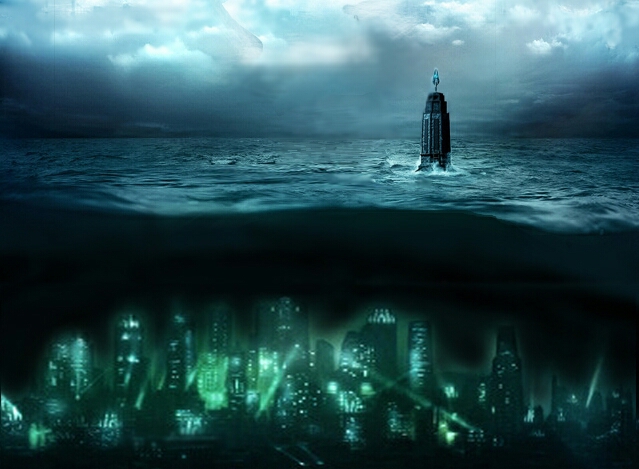 .
.
.
.
.
.
.
. .

.

.
.
.
.
.
.
.
.
.
.
.
.
.
.
.
.
.
.

.
.
.
---
WARNING - YES, This whole Wiki is a 'Thought Experiment', and YOU are the Test Subjects !!!!! (So are you Alive or Dead as per this whole Concept ???)
---
.
.
---
*WARNING* - This MMORPG contains blood and gore, intense violence, mild sexual themes, strong language and use of alcohol and tobacco.
---
.
.
---
*WARNING* - Fanbois May Find The Content of This Wiki Confusing and Distressingly Contradictory to Their Mindsets. Head Explosions May Result
---
.
.
---



.

.

.

.

.

.

.

.

.

.

.

.

.

.

.

.

.

.

.

.

.

.

.

.

.

.

.

.
.

.
.
.

.

.

.
.
.
.
.