--- --- --- --- --- --- --- --- --- --- --- --- --- --- --- --- --- ---
Lots More Fabulous Items/Ideas For a BioShock Rapture MMORPG
--- --- --- --- --- --- --- --- --- --- --- --- --- --- --- --- --- ---
Part 133
--- --- --- --- --- ---
Sofia Lamb - Just think of Her as Rapture's Charles Manson :
Sociopathic, controlling/murdering people to get what she wants
Has a Plan to "Change The World"
Manipulative - Gets others to do murder for her - guides others into crimes/barbarity
Pack of BS as 'Philosophy' ...
--- --- ---
Leak-Proofing Rapture : Missing Bulkhead Doors :
Many things they show in the game are simplistically impractical, and didn't include "serious" details of how things would really work. Most was done simply for visual effect (its a Game after all). Again, there's the game production issues of budget/time/effort/rendering limitations when it is a 'shooter game' with a sci-fi caricature overlay. It is logical that they wouldn't spend much effort detailing spaces out of sight (but still might have been indirectly indicated -- AND showing they thought about such things as if it WAS a real place).
Since we have the evidence of Rapture still being inhabited (in BS2) 20 years after its construction, its structural design could not have been THAT shoddy or ineffective in containing the inevitable leaks (including an extended period with a lack of competent maintenance). We see the frequently used AE doors (BS2) still operational, and the Bathyspheres which likewise needed some kind of hefty airlock doors. There would likewise be mechanisms used for emergency bulkheads which close off major portal connections (normally large openings) between buildings (the biggest probably being for Metro Trolley Transit tracks passing between buildings).
Adequate Bulkhead Door mechanisms would have existed to assure the safety from catastrophic leaks. Employing a mechanism with counterweights adds complexity, and the idea of a simple gravity drop (of a fairly bulky heavy door) but with additional weight added could work for an infrequently used mechanism (raising it again could be very slow and manually supervised, thus allow simplicity). Consider though how much (huge) weight is needed to cut through a steel tram frame, so a less massive tandem pair of spaced doors might be used (redundancy is always good when it prevents a section of the city becoming a Cold Wet Dark Tomb).
-
A Proper Emergency Bulkhead Mechanism :
Not being quite as fantastical (Fantasy Mechanics/Science/Society/Religion/Lack-Of-Consistency and Cohesion) as Infinite BS, you can probably reason for Rapture to be built at an appropriate expense, and with the use of available (and well proven for its time) era technology and materials/techniques being employed. Simplicity usually also helps with reliability in mechanisms. For Rapture there would be a Systematic and extensive use of such Barriers ... definitely. Nobody is stupid enough NOT to have them and for half of Rapture to drown from one major leak. A meter+ thick slab of reinforced concrete dropping within a reinforced edged slot is pretty effective if those edges can be sufficiently sealed, and it can be seated properly (not blocked from closing - water at the pressure involved would fill up large volumes quite fast, from a gap any more than a crack). For aesthetics they would be made unobtrusive (excusing why we didn't notice them) - there can be thin veneer over the slots. More substantial 'break away' flooring is fairly simple mechanically (WHEN the Tram tracks go through a bulkhead THAT is a bit more complicated, but hardly difficult to make workable).
By leaks, I also would include massive structural failure which Big Daddies likely couldn't solve (and the pump systems cannot possibly handle). The BDs also didn't exist (and were not foreseen) when Rapture was first built, so humans would be 'it' for all the expected work. Smaller leaks BDs could handle, and probably even were trained to predict and take prevenative action for (ie- "OOOOOM" Sonar sounding out internal cracks in structure components). This all relies on Rapture being well designed and built from the start which its seems it mostly was.
-
Those Airlocks which the game has used as Level transitions could only work for low traffic paths as they restrict traffic/free passage (by their cycling time). I suppose they could be located at building/structure 'Break' points - intended flexible connections where they can compensate for some shifting seabed (minor earthquakes in particular - Rapture is located near a Divergent boundary, and not a Convergent boundary where tectonic plates move at each other and generate significant earthquakes).
--- --- ---
That TOO Handy Radio  :
The Sinclair MetaPhone (One of those useful products that Sinclair specialized in ...) - a radio Phone, being a bit of a "brick" -- which actually that 'Radio' Jack carried around with him was also (boy Jack musta been fumbling around with that in his 'other hand' all the time. Even today people have to hold their celphone up to their ear and mouth (ever see those old war movies with the soldiers using the big WW2/Korean war walkie-talkies ???)
So Jack left that Radio on to be able to receive Atlas's communications all the time ??? You know how noisy that can be - the 'squawk' and static sounds - Perfect for attracting the attentions of every Splicer in the vicinity. So Strange how that wasn't the case, yes ?
Elsewhere I've explained those 'Radios' are actually part of a repeater system -- interconnected via cables (due to how miserably Radio Waves go through Water and Cement/Metal walls).
Perhaps, besides the areas you traversed (in BS1) NOT being in Ryan's Secured parts of the City, they were also places where Atlas could be sure he could tap into the local Radio access.
--- --- ---
"Uprising" or "Terrorism", Not 'Civil War'  :
Was Rapture ever really in a 'civil war', or was it more simply a mob, many mentally-unhinged by ADAM-abuse, encouraged by Anarchists, largely committing acts of terrorism - roused into unrestrained rage and pushed to forward a power grab? If you disrupt too much in Rapture everyone dies (much less is required than on the Surface -- it doesn't take that much or that many to do it). Food, air, heat, electricity fail, there is environmental collapse, and Rapture becomes a "Cold Wet Dark Tomb". Ryan seems to have done a sufficient job of preventing that from happening, and has Atlas 'on the run' by the time of BS1 when they turn him into a "Surrender Monkey". What solutions did Atlas ever offer any majority of Rapture's citizen's ? How many sane people could he really sway to his side ? Only perhaps only ADAM-addled people would listen - given undeserved promises, only a minority (but enough to bring mayhem to Rapture).
--- --- ---
How Exactly Does a Spider Splicer Crawl on Ceilings ??  :
Extra strength (strength type muscles instead of endurance type)
Did you inspect the walls/ceilings to see what might serve as handholds (still hard to hang from a ceiling by them)
They are rather skinny (less weight to hold up, jump with)
Probably do not climb that way (or can't) on smooth walls
--- --- ---
Lighthouse Map of Route :
Railroads criss-cross that path and the thing called telegraph used to track movements. The US Government would then have no problem using artillery to shoot Columbia down (which probably happened in many/most of the 'parallel dimensions', resulting in most sideways 'Tears' leading to twisted wreckage on the ground, and mangled remains of the cultists (well picked over by scavengers and siteseers).
That Lighthouse isn't exactly a hidden base, and with weird things happening there it would become known and an avenue for agents to get aboard and bring the cultists' downfall.
Columbia's career stealing goods and people (don't visit Cannibal Zombie Columbia if you can avoid it) made it more than an embarrassment to the USA. Great effort would have ended Columbia, so this particular universe must be one of the 'lucky ones' where Jar Jar Binks had taken over the government or something.
--- --- ---
Columbia Vending Machines - A Mindless Copying Of BioShock Rapture :
Finks Vending machines don't make alot of sense (especially those dim scenes of them being produced on an assembly line). Vending Machines in that age were few and worked only in very limited ways, and also would have a way of pissing off shop owners they competed with (assuming there's anything that might sell in that fashion besides postcards/gum in the original exhibition). You should have seen at least every other one smashed (suitable for that Machine vs Luddite theme they abandoned) - perfect vulnerable target for Vox also (as covert actions more suitable to the Police State Columbia was).
Unfortunately, the game maker found they had to copy the BioShock game mechanisms, so they cloned the complex Vending Machine element, when they really were inappropriate and illogical in that era. Selling 'Vigors' for what was actually yearly salaries helped make it even more contrived. (Stupider yet was them retaining that clunky-weird Columbia style interface in BaSx Rapture -- must've run out of time/money/caring).
--- --- ---
Elizabeth in Rapture Wearing Lipstick ...  :
In 1890s (even largely by 1912) only whores wore lipstick (what we call 'makeup'). She adapted so fast to 1950s, No ? Amazing what you can get by reading books.
--- --- ---
Heavily Distorted Humans Don't Animate So Easy :
You cannot adequately reuse (all the many) standard 'human' animations, because the body geometry of limb/body distortions won't match those used to create animations for 'normal' human form. (You could try but it would look VERY wrong and badly done.)
Tentacles and added appendages/protrusions likewise need many additional animations to be custom created (for ALL the actions the diverse action scripts will call to be used).
Significant physiological changes (as in mutatious warpage) to a human are quickly fatal - the disruptions/impairments to their body operations (so we don't really can have the distorted weirdness seen in so much of the concept art).
Splicers in the MMORPG would follow what BS1 did -- mostly retaining the normal human shape with minor distortions, which don't affect the body geometry (possibly with a FEW specializations being created).
--- --- ---
"Private Trolleycar Craze"  :
Some rich people might as well have private Trolley cars. The tracks criss-cross Rapture and go to most important places. They would be far cheaper than private 'Bathyspheres' (that huge cost of the 'dock' facilities those required), and there's yet more room and comfort possible inside of a Trolley car, and its not any slower to get around.
--- --- ---
Another Game Asset Type - Encoded Messages :
For which the Players get clues to decode (used in various Mission hints, etc ... May take a little time to acquire all the missing pieces.)
Various code forms for game Document Assets, displayed with text/symbols.
Text is easy to manipulate and convert program-wise, so the game can have lots of scripted built-on-the-fly 'message' puzzles to solve, without them simply being solved by "looking it up on the internet". And the game can offer several ways to solve them - for those who aren't inclined to do this kind of puzzle (ie- hired code experts/cyphers).
Cyphers can (as a visual game mechanism) auto-translate into plain text, but there can also be a little extra credit given for not using that bypass (fun of working the translation yourself).
--- --- ---
Everyone In Columbia Was "High" (A plausible explanation for the Fantasy) :
Strange case of this "Lost Town" which happened in 1912 :
A remote backwater where some very disturbing and puzzling events occurred
Theories abound about the mysterious mass suicide in that small remote town
Some writings found scrawled there referred to 'The False Shepherd' coming, some event which looks to have precipitated the death of all the inhabitants
The 'town' had in its center some very poorly built/strange "monuments", some just built-up out of dried mud and sticks.
Human heads were found impaled atop of oversized wooden bodies.
There was plenty of evidence of the inhabitants killing each other, most apparently done with bare hands.
Some corpses were shot or exhibited horrendous tearing of flesh. Scalps were found nailed onto a wall.
Further investigations by authorities found massive hallucinogenic drug had been use by the inhabitants. The only known survivor was a girl who ranted about 'Lighthouses' and 'Flying', but who soon perished after being found.
A movie of this tragedy was made for general distribution to serve as a warning to the public about use of such substances.
--- --- ---
Do Not Forget Me :
The Amnesia Project which Ryan had his labs working on - to be able to safely send people ('Exiles') back to the Surface.
Obviously it hadn't worked by BS1 times (or worked too well - though with possible uses for the 'Unrecoverable Insanes') The problem was how to control the application so that you wipe only the memories of Rapture, but NOT the person's personality/life, etc ...
THC in Marijuana causes memory loss (amongst other damage). That was probably looked into, but was quickly shown to be insufficient/damaging in too many other ways.
--- --- ---
Simulated Rain in Rapture :
In public sections like the 'Streets', Not so much for the 'weather effect' than to clean the areas (prevent dust accumulation, etc...). Storm Drains would be used to guide the draining water for reclamation/reuse and removal of contaminants.
Would be one of the elements to try to make Rapture less constant/monotonous (like the day/night cycling of lights). Various Parks would have this feature as an attraction.
--- --- ---
Rumors :
Ryan's agents investigated reports that Hitler was hiding in Hollywood.
The more there were of such crackpot rumors , the less attention might be paid to 'rumors' about Rapture.
--- --- ---
Slang, and not Just American :
Slang for Picking a Lock is "Embarrassing the Chutney" - mentioned by Elizabeth in the MMORPG (she rattles off stuff like that continuously since she is socially malformed, and is in a mode of constantly regurgitating "stuff she learned from books" (much to Booker's annoyance).
--- --- ---
SPOILER :
Rapture did NOT end with Ryan's Death. (Didn't End With Lamb's Death, either)
Ryan did not End with Ryan's Death ...
--- --- ---
A "First Class Museum - suitable for Ladies, Children and Gentlemen" (seen in an old picture back in the Nickelodeon days)  :
More like something you would see in Columbia (what exactly then is in a Second and Third Class 'Museum' ???) Sounds like what might be found in '"Museums" might be more than a bit unsavory.
--- --- ---
Kinetoscope - "A Fun Day At A Lynching"  :
If they have public stonings at fairs in Columbia, then certainly lynching would be another popular offering (remember that Police States have to terrorize the lower classes into obedience).
To continue the milque-toast qualities of Kenny's 'realism', it probably would have to be made obvious it was an Irishman being lynched to make it less offensive to the Players (so it wouldn't be so offputting from the popular activities of disemboweling, shooting, and blowing up humans in the rest of the game).
--- --- ---
Shocking Things from the Future the Prophet will Protect Columbia From :
Barney the Dinosaur disco dancing
--- --- ---
Flashback Rapture - Recreating That City Too :
After a while, there would be enough 'Golden Age Rapture' game Assets (many entire scenes created and used for the MMORPG's many small Flashback backstory sessions/scenes/scenarios) to build a much bigger/more-complete recreation, which could be played in, extensively.
How many times have Players said that they would like to see Rapture as it once was ??? Or Live in It ??? (and lets have it be something more cohesive/coordinate/comprehensive those few limited/warped vignettes seen in BaSx).
The existing New Rapture sections in the main MMORPG game could be reconstituted to be "as they were in the old days". The problem would be blocking movement into the parts not yet available/consistent in detail (Alot of the behaviors/activities of everyone in the City would be a big task - bigger/different than the main MMORPG scenario - though MUCH could ALSO be utilize too).
--- --- ---
Kinetoscope - "Mighty Songbird Patrols the Skies!" *FIXED* :
What the Hell is that ??? Is that a child it has in its claws ?
Satan's Demon has come for us !!!!
I never did trust that Comstock. This has all been the Devils work !
The Apocalypse Is HEEEEEEEEEEERRRRE....... *Throws self overside and plummets to death*
FIN
--- --- ---
Comstock's Propaganda :
The question might be : What all of what you see ISN'T propaganda (ex- every bit of the official 'history'...)
The whole Boxer Rebellion thing may have really been part some much more nefarious activity (Opium Smuggling/Piracy/Slaving). Much could go on away from the city (Zeppelin/Barge missions) to much the inhabitant (outside of the inner circle and their minions) may not be aware of (we never really see how the City gets supplied, do we?)
Certainly the whole 'Prophet' thing was flim-flam -- possibly the whole 'money to build Columbia' thing was really paid for by a large criminal operation (Hey - if you can do Tears, can't you "get into any bank vault" you want ???)
YOU never did get to the Undercity where the Slaves are (and where the 'lucky' 'upper' Servitors fear to be sent to).
The "Vox" turn out to be an artificial operation so the Comstock can "Save"/"Protect" the population and give reason for, and continuance to, the Police State that Columbia is. "The False Shepherd" is just another such manipulation.
How much the 'White' population 'plays along with' this situation, when it gives them what they want. They can pretend to be a 'genteel' civilized society (like the historic Ante Bellum Plantation mentality being updated to 1900), but also fear 'stepping out of line' - as trapped as the Slaves are.
Disneyland as Created by the KKK (I think those few hooded characters alluded to that without being directly linked by the writers).
--- --- ---
Skip The Police State Columbia :
If the Vox were sucha problem and Columbia was actually filled with 'Americans', then every person there would be armed (and much more fun would be had gunning down the entire populace - Death Race 3000 scoring rules - Beach scene turns into a bloodbath ...).
Of course it would be so fatal that Elizabeth would have to take Booker through a 'Tear' to the Cute Kitten dimension, where they could proceed with their mission with no fatal interference.
--- --- ---
Deep is Dark :
HMS Titanic sank in 12,415 feet of water - you've seen the pictures and the wreck portrayal in the movie (or even more realistically in the documentaries as to the murk and light absorbing darkness) - even though Rapture is only 1/20th as deep it would be that (totally) dark and murky.
Big Daddies doing Der Totentanz in the Great Salon ... They are more than automatons you know. (( See Weird Splicer Dreams ))
--- --- ---
Temperate Climate ?  :
Thought : Rapture didn't suffer the 'Hot Summer' of most Cities in the US, though 'fricken cold' could be arranged by simply not heating above the outside North Atlantic ocean water's ambient temperature (heat would bleed out through the walls constantly). Some less affluent areas might not be well heated in the public areas (I've envisioned interior 'Streets' in parts of Rapture to offer a different setting than the continuous building or mall layout).
--- --- ---
The Thick Glass Problem :
(depth 600 ft = 280 lb/sq in pressure on one side) - Why Those huge Windows are problematic.
Glass strength - its tensile strength is fairly low : 30 vs 400-550 for structural steel
Its Shear Strength likewise is bad (glass generally isn't ductile like metals)
"Toughened glass", heated and chilled which closes off defects improving strength upto 5X (expensive and hard to do in large panes)
Polycarbonates (a plastic) are less resistive to chemicals, cost alot more, but do have much higher strength (but lose strength at a significantly lower temperature - melting).
Curves are better for handling compression across the window material's shape vs. flat panes with its increased shear effects. Curves give a partial 'arch' support effect (compression utilized).
And what happens to glass when you try to bend it ?? Not good.
These are windows, so the optical quality is very important (if poor enough then is no point having a window).
Suffers a similar effect for any 'framing' when multiple panes are used - the supports (if they also aren't to bend) have to be as massively strong as the main structural walls - more even, as the window edges have transmitted to them ALL the pressure force from that window surface, which is NOT supporting itself directly.
Conclusion - Many Smaller windows for Rapture, and Some larger ones (still FAR smaller than the absurd ones seen a few places) would be reserved for things deserving their expense.
--- --- ---
Useful Fabrication  :
MMORPG Fabrication (Crafting) should, first and foremost, give something to the Player which they cannot otherwise easily get from NPC Vendors or as Mission Loot. I've seen too many games where all the Skill/Advancement Ramp effort put into crafting results in items not any better than what every player can get easily from Mission Loot.
I've also seen crafting made into boringly repetitive mass production, AND mass buying by NPC Vendors who buy all items at below the cost of the plentiful raw materials/components which went into making them (done to prevent an automatic (but tedious) game Cash generator in the simplistic/effortless craft system).
One early MMORPG (of more sophisticated design than many today) had daily limits and auto- adjusting buy prices to prevent the above mentioned loophole. BioShock MMORPG would have a more complex resource acquisition mechanism (no 'Monty Hall' Loot everywhere).
--- --- ---
Being the City of Freedom - There Was : "The Save The Corpses Society"  :
On witnessing the Little Sisters at work defiling peoples corpses, there was a (small) group of people in Rapture (pre-Kashmir/Pre-Chaos) who publicly protested that activity - "Rights of The Dead". Several, on trying to interfere with a "Protectored" Little Sister, got what we would expect as a result - a long stay in a hospital (if they were lucky).
Later, of course, Rapture's inhabitants (in those bad areas we traveled through) had greater priorities than cleaning up the then more numerous corpses. For BS2 you might have thought Sofia Lamb would have had some care about Sanitation, but obviously she had none (and with so many corpses, seemingly little for the living either).
--- --- ---
Why Are (MY) Rapture's Floors Further Apart ?  :
In an underwater building, you can't have windows or vents outside to let in air. So systems that do that function have to be run somewhere, and much of that is an extra layer between floors (false ceilings usually).
You also have that thick concrete construction that has to prop the walls -- with all that pressure pushing inward on all external walls. So between floors are solid/massive load bearing plates or struts to perform that function -- reinforcing the external walls with massive structural concrete under compression.
You need to use some floorspace within the external walls to connect between floors all the utility systems. Some space is also used for stairs and elevators ( a reason you don't want to have TOO thin multi-floor buildings, since the volume needed for that function is usually a constant against the height).
Since there is no outside accessible to the inhabitants, in the 'better' places the ceilings would be made higher that normal to give at least a little 'space' openness.
With greater distance between floors, now stairs take up more space -- the extra length being required without increasing their steepness (holding to the standard slope). pix of stair diagram
--- --- ---
Automatic Bathyspheres - Sorry This Isn't Star Trek :
They have to manually dock space craft even today, so consider what a self-driving submarine would have to be like (to dock/enter airlocks, or navigate in currents and handle traffic) - so more reason that is NOT what the Bathyspheres are. The equivalent of 'running on a rail' (My Cableway Design) greatly simplifies 'automatic' operations for the Rapture Transit Bathyspheres.
Rich people can afford to have a Chauffeur for their private submarines (and a mechanic, and a parking garage with massive airlock, and to afford paying parking fees in similar 'public' parking facilities at destinations).
--- --- ---
Player Creativity to be Exercised :
Missions should have multiple ways of solving them (especially for things with 'riddles' and such ) They (most) should not be so narrow as to be closed to many people. Players should be able to use cleverness (or even Brute Force and Endurance) to overcome problems. Getting 'stuck' frequently is the sign of a game being too limiting.
Conversely, being too easily winnable most of the time is also to be avoided. Partial results would often be another feature of the Missions. Some missions might have limited reattempts when they are 'skill' based. The randomization features would prevent/limit the 'Just Look Up the Solution' problem.
--- --- ---
City of What ???  :
Columbia - SO it is supposed to be a City with all those oversized buildings, but then is supposed to NOT be the Den Of Iniquity which all Cities are ??? Eden wasn't a city. Businessmen (and Worse Big Businessmen) and no "Passing Through the Eye of The Needle/Heaven" - YES ? Its all Charlatanry WE know, but it wouldn't have fooled many good people in that era. Thus it makes the 'White' inhabitants more problematic, and NOT much like typical Americans (whom the writers claimed were such for them to allegedly be relevant to those times). No its more a Nazi or Southern Slave Owner kind of people who are there (and its a Shame that Ken Levine apparently thinks of Americans That Way).
Maybe small town/village stuff just wasn't impressive enough for the game, which then had Comstock create a grand urban Sepulchre there (white and shiny on the outside, but full of corruption inside). This bizarre situation is a rather awful 'writer' creation to force the 'dystopia these games had as their setting (not very imaginative because villages can be made just as frightening with hidden evil as much any city).
They did not even do the evil 'city' properly. Shantytown should have been where Founders went for a little 'flavor' (Columbia is run with that Ante Bellum Plantation mentality, where the 'massah' visits the slave cabins for entertainment when he feels like it, No ?) The Untermenschen being reduced to barbarity and depravity just to survive, would have been much more horrifying, and made the whole Founder-created situation that much more evil.
As someone said : "A Feeble, Milque-toast Representation of Such Things"
--- --- ---
So Columbia "Flew South For The Winter" ?  :
With too much snow/ice accumulation, that chickenwire and plaster would start caving in, as well as the various FloatyShit(tm) mechanisms freezing/icing up and shorting out and clogging and balloony things not inflating properly. Its worse at high altitude than on the ground.
A snow scene in Columbia might make it into the MMORPG - where the wreckage crashed in the Rockies after the US Army Artillery (Under orders of President Teddy Roosevelt) tore the disgraceful place apart and sent it plummeting to its doom.
MMORPG representations of a still floating Columbia might have a whole spectrum of Weather Effects (and even a nighttime when the Vampires come out).
--- --- ---
Test for the Newly Cured (Ex-Splicer Player Character)  :
So you find yourself dressed in a cumbersome bunny suit, and then you see Sander Cohen coming at you with a bloody axe ... What do you do ?
You have no Plasmids (if you ever had any), and you need to learn to cope without any help from ADAM-enhancements.
Congratulations, you run for your life and the Test is over. You will have to fight that craving to shock/flame/freeze that threat for quite a while, and instead use the many other ways a Non-Splicer has.
--- --- ---
Room Clearance :
Congratulations, you have gotten your first Residence (little more than a room). Its probably on the recently expanded edge of New Rapture (where its cheap). You will probably have to clear it out first - hauling away all the rubble, rubbish and refuse (and maybe remains of dead things). You may have to patch the floors or even add a door. Eventually you would arrange to have all the utilities added (when you can afford it).
You can't just dump that crap out in the halls (at least without being caught - probably why your place is full of refuse ...), so you then have to haul it to the designated places (and pay the appropriate fees).
DO look through the leavings as you may find a few goodies to recycle or make use of.
--- --- --- --- ---
.
.
WARNING - This Website is    *** NOT SAFE FOR WORK ***
.

.

*** Warning - Fanboi Head Explosion Zone ***
Contrary Opinions are Being Offered HERE !!!!
---
---
---
---
Drink *CalciO* And Achieve Greatness !!!
---

.
.
.
.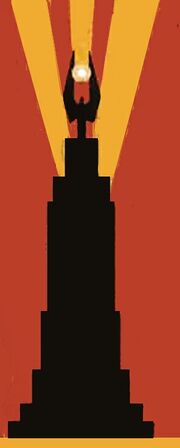 .
.
.
.
.
.
.

.

.

.

.

.
.
.
.
.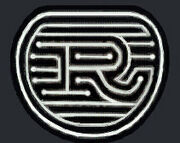 .
.
.
.
.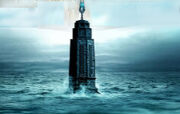 .
.
.
.
.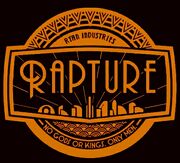 .
.
.

.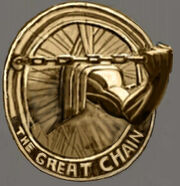 .
.
.
.
.
.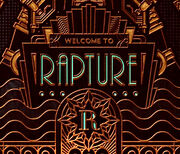 .
.
.
.
.

.
.
.
.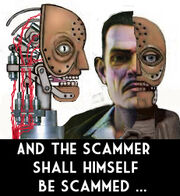 .
.
.
.
.
.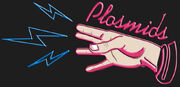 .
.
.
.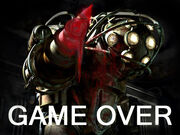 .
.
.
.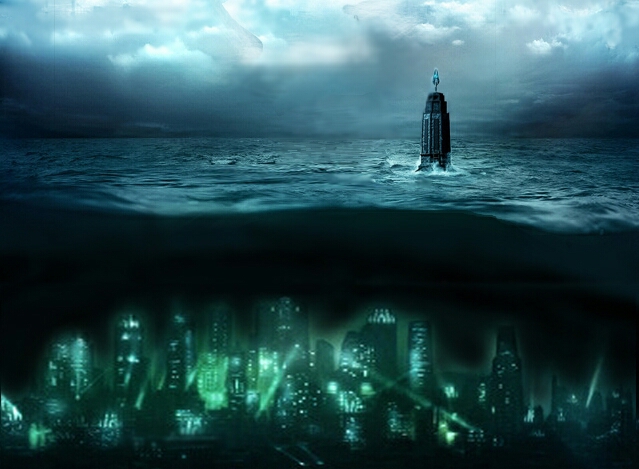 .
.
.
.
.
.
.
. .

.

.
.
.
.
.
.
.
.
.
.
.
.
.
.
.
.
.
.

.
.
.
---
WARNING - YES, This whole Wiki is a 'Thought Experiment', and YOU are the Test Subjects !!!!! (So are you Alive or Dead as per this whole Concept ???)
---
.
.
---
*WARNING* - This MMORPG contains blood and gore, intense violence, mild sexual themes, strong language and use of alcohol and tobacco.
---
.
.
---
*WARNING* - Fanbois May Find The Content of This Wiki Confusing and Distressingly Contradictory to Their Mindsets. Head Explosions May Result
---
.
.
---



.

.

.

.

.

.

.

.

.

.

.

.

.

.

.

.

.

.

.

.

.

.

.

.

.

.

.

.
.

.
.
.

.

.
.
.
.