--- --- --- --- --- --- --- --- --- --- --- --- --- --- --- --- --- --- -
Lots More fabulous items/ideas for a BioShock Rapture MMORPG
--- --- --- --- --- --- --- --- --- --- --- --- --- --- --- --- --- --- -
Part 132
--- --- --- ---
Stuck In the Body of Gil Alexander - a Nightmare :
Sorry NOT the Same as the "The Black Rubber Glove" (like that statue in Persephone) ...
Hmmmm, Literally inside his body ? Or a trip through his demented and fermented mind ? What horrors did all those 'memories' impart to drive him insane ? BTW Memory stored in DNA actually is impossible, so was it just major ADAM abuse that drove him crazy (as well as turning his body into a monstrosity)??? Plenty of real world drugs start warping people's reality, making them think all manner of weirdness. Having Sofia Lamb blathering at you constantly would certainly help that insanity along.
I suppose this story could be YOUR memories/personality waking up INSIDE Gil Alexander : The Failed Utopian, and having an interesting nightmare time there -- and surprise, in the end, the story IS just some Splicer's nightmare (no need for illogical physics or physiologically-impossible transfer of 'memories').
Theory : Did more than a little of that insanity come from the DNA memory in recycled ADAM used by many Splicers once the Little Sisters went to work ??? Well, that's the story Sofia Lamb would tell to blame her patient (victim) Splicers' problems on Ryan. Did any of her 'Utopian' delusions ever actually work, OR was it all just a story to create a 'Goal' upon which all the Splicers, whom she fed her psychotropic drugs to, could fixate upon. All just a deranged power trip ? I wonder if she echo'd Hitlers words about the people not being deserving enough to have her -- as she decided to "take everyone with her" in that lame "drop Persephone into the Abyss" (... Like exploding a few supports could do that to a place built like Hitler's Atlantic Wall Fortifications - all quite solidly embedded in rock).
"U-Dopian" A huge number of people in Rapture didn't fall for Sofia's humanity-changing scheme (she mostly preyed on the weak minded, or maybe people she drugged, and then murdered those who resisted). Remember, we saw : Those who didn't go along with her, she had murdered ... All very "Collectivist".
--- --- ---
Infinite BS DLC Takes It One Step Further :
Infinite BS is an amazing Story (because the writers say so) where every decision you make will in the end not matter a smudge of snot as you are fated to never have even existed ... ((Actually as a violent mass-murderer and kidnapper, that might be a good thing.)) And then with that DLC sequel using 'stopped from existing" characters magically existing again (one now conveniently without certain 'god' powers, but retaining others, apparently). And yet more pretend 'science' which isn't even consistent with itself, intruding on the old Rapture game setting, which at least attempted to be Sci-Fi, instead of thoroughly hack fantasy-writing that last game was.
-
That "Lack of Player Decisions" in Infinite BS Brings Up the Idea :
of Mission scenarios with different sub-plot Paths used to allow the Player some decisions to vary the adventure (select their Goals, or how to achieve the Goals). This would HAVE TO BE more handmade than any Auto-generation combinatorics (though that system is still used to create variances of the Mission Scenes utilizing some locked-in Scene Directives used to shape those Scenes). It is more a "Mission Plot Tree" (not just a linear sequence), where results and decisions lead to sending the Player down different Event Paths and through different Scenes (Terrain/Scenery/Props/NPCs/Sub-Plot).
Storylines (mini-plots of 'story') with the typical empathy/glory/feel-good happenings.
Important is NOT to have so few such Missions in the game, as for them to be repeated/reused too many times by the Player. And even then the designer must, while having sufficient randomness and many variations (to make them different for each player), retain the cohesion/depth of the Mission's plot (it is hard - its why you don't find that mechanism in most AAA games).
Follow-on Arcs of Missions are needed because of limited Player time/attention-span (they need to be broken up into time manageable chunks) -- but not be the typical MMORPG "Restart the Arc a few Months Later cuz I forgot About It" typical operations (The plague has started, you have to save everyone, but you go off on a long adventure to obtain your Flying Unicorn, because its so neat...) . Some subsequent Missions can possibly be delayed (being played sometime in the future), while other Missions need an immediate follow up.
-
For Solo games created using this MMORPG's System (games independant of Rapture Reborn) the same mechanism (mentioned above) can be used in a larger way to create whole games with a Plot Tree -- with sufficient varying Plot Paths. This IS currently hard to do, and takes alot more Work than your usual AAA game (reason why THEY mostly use linear Plots or have laughable 'choices' like BS1/BS2, or none like Infinite BS). It might be more possible then by employing the MMORPG systems Tools and Processes to improve game productivity (UTILIZING the fact that using that system, IF you've already made something (many things) work in one game, then reusing it (them) in another is MUCH MUCH easier and cheaper.)
The idea would be to greatly improve RE-playability, even if the game is relatively short in total hours (wasn't the WHOLE game of Infinite BS downto ~8 hours, and I saw many reviewers complaining that there was little reason to want to play it a second time -- or some said even to bother finishing the tedious gameplay). SO you want to have lots more options on a varying Plot Path with different sequences of scenes/levels to play through (including optional sets NOT in every game playthrough). Each of those Scenes then can (using the magic of Templates and Auto Generation) be varied in its Terrain-obstacles, Scenery-look, Usable/available Props/Tools/Weapons, NPCs (opponent mix/flavors/themes, spawn locations, THEIR props/tools/weapons/tactics), Portals between the Levels, and Special Effect Events. The game should/would play differently each time. Different weapons and resources each playthrough would require using different tactics (and not just sticking to 'favorites' and optimal options). This is definitely NOT being a "Sandbox", as there is a definite Story/Plot which the Player is Challenged to directly Complete (there can even be variations of THOSE if you make the Plot Tree big enough ...)
(( REMEMBER those optional "Elizabeth using her Powers" special scenes (shown in the early Promotional Trailers) you WERE SUPPOSED TO HAVE in the Infinite BS game, which they subsequently REDUCED/GUTTED into complete stupidity with those always-the-same/repeatedly-reused set of canned battle props you had 'choice' on selecting ??????? REMEMBER HOW DISAPPOINTED YOU WERE TO FIND HOW THEY FARTED AWAY THE GAME THEY MADE BELIEVE/PRETENDED IT WAS GOING TO BE ????? ))
One of the aspects of Classic Great Games is their ability to SURPRISE the Player (and also to NOT let them win every time). Replaying can be helped when the game length is shorter (so that the Player doesn't have too much invested in ONE playthrough -- 'U FAILZ' just means "Try Again"). Secondarily, the Player can LEARN tricks and improve their playing for subsequent replays.
It is actually a shame when there is little desire for replay, as most Players are the first time intent on learning to play the game, and to handle all the new adversaries (who WILL kill you if you DON'T pay attention), and will largely ignore the setting ("Oh that's nice.. pretty. But NOW wheres that next thing gonna leap out at me ???? ", " WTF do I do now ?? ", " What The Bleeding Hell is THAT !!?? " ...)
--- --- ---
Every MMORPG Player Early-On Should Have Their Own "Butt-Monkey" NPC  :
(Even if it is just the Reception Clerk in the City 'Cure' Dormitory)
Repetitive/Tedious (make-work) stuff is the bane of MMORPGs -- to be chronically employed in place of the Player interacting with more Unique content. SO in THIS MMORPG, lots of routine stuff you would get done (mostly) automatically - defined/setup/controlled/guided/tracked (to still give some control/choice/priorities). Tasks are identified as available and are "checked off" on a list (queued up, ordered by priority). Other tasks can be enabled to be done automatically when the circumstances or an opportunity arises to do them.
This systems gives some direction for many NPCs who would populate the New City (NPCs who would be seen moving about and carrying out work -- when the Player isn't even online).
OF COURSE this preassumes there would be huge piles of interesting 'unique' activity to keep the Players occupied -- to take the place of tedious/bothersome/uninspiring routine stuff (in many/most MMORPG simple tedious stuff is employed as filler to absorb the Player's game time).
MMORPG - With the Player's game experience/advancement, additional 'Team' NPCs would be acquired to extend the Players automatic operations (and also serve to make up their Adventuring Party to expand the possibilities/capabilities there).
One consideration : Exactly how many people (realistically) can there be IN New Rapture with all these NPCs added ontop of the Player count ? Well, that's a problem anyway if there were to be tens of thousands (or more) Players - separate 'worlds' are required to fit all of them (Sorry, no Multiverse allowed - this game ain't Fantasy-oriented). Hmm, should have 'tourist' char slots to allow players to look-around in the 'worlds' other than their own.
The activity of 'employed' NPCs then might make the hours when few players are on make New Rapture look populated.
Too many Players all on AT the same locations (overloading Servers), and now also we have lots of NPCs interacting with them (and doing their own thing) - that is the eternal MMORPG problem (Peak Server Processing Capacity -- look how many time major problems have happened on New Content Release Days on most MMORPGs).
--- --- ---
"Gathering" Being Fundamental to the MMORPG Games Story  :
Assuming it ('Gathering') 'ADAM Biological' -- IF that aspect is thrown out of the MMORPG (including the Big Daddies involvement), we don't have alot left for this game - you lose that whole iconic thing - as bad as Infinite BS). Thus certain things have to work a certain way :
The component substances must be in blood (fluid) to be obtainable the (icK) way shown. They ain't gobbling down chunks of flesh/brains there.
To fit the Canon 'Story', the Level inside an ADAM-user's body builds up *quantity*, but is no longer being effective, or the components no longer are active in most Splicers (the ADAM components might be 'reactivated - they are NOT Stem Cells, but something that induces Stem-Cell formation).
Gathering must be a shortcut to recovering/re-generating (sufficient) additional ADAM (or why do the whole complex thing in the first place?)
Gathering from corpses makes more ADAM sufficiently to justify the cost/difficulty of whole operation (Or else why ?? Lets just assume its more than "Cuz the Plot Requires it")
Quantities :

Slug Production 1
Slug + Host Production 20-30X (nice and safe, stay at home)
Slug + Host + Gathering ???? (significantly more )
Slow original production being insufficient, necessitating reclaiming ADAM to meet (a perceived) emergency (or did Fontaine kill off as many Little Sisters as he could to hamstring Ryan's fighting him, or to just cause trouble ????)
Gathering is possible *ONLY* when there were enough corpses. (and those being ADAM users) After a while there are enough ? (SORRY Ken and sloppy BaSx writers, before Kashmir there couldn't be).
A Slow deterioration (a backlog laying about as 'corpses), some preservative effect possibly.
Simply raising more Sea Slugs (farming) apparently hadn't been an answer (or it would have been simplest/cheapest solution).
'Gathering' may have been partially developed earlier as means of controlling Insane Incarcerated Splicers (Using blood transfusion/replacement to remove ADAM components and Neutralize their dangerous abilities). That would give this Regeneration Methodology a longer development time (instead of it being some lame 'wave of the hand' plot device). Then it was found that imbibing this Splicer 'blood' increased Little Sister production significantly (HEY!!! maybe THATS the root of those "Fontaine Clinics" - where there were the bags of 'donated' blood everywhere.)
What biological mechanism ? - originally a Sea Slug venom ? (but with an interesting action upon the Human physiology as Tenenbaum discovered). Sorry some weird 'radiation' or whatever mysterious glow don't cut it in sci-fi (and NO not Lutece "Tears" and all that later bullshit - "radiation" simply kills, and magic gloweyness only works for Unicorn Pharts .)
--- --- ---
Ugly As Sin :
Again, Imaging Little Sisters being some ugly organism, as imagined early in BioShock's development ...
Apparently that was discarded, as it gave the Player little incentive to 'Save' them (Where did THAT concept come from? - That it was seen as a 'good' Player Empathy Involvement ??? -- Rather than : Crush the Bug, Drink its Essence, and Power Up !!!! AND GIMME MORE BUGS TO DRINK THEIR BLOOOOOD !!!!!!!
I suppose they needed some (without creating some imaginative but complicated game motivation) simple concept of the Player 'Helping' something to offset the horrible Mass-Slaughter the rest of the game was (they never did quite solve that ...)
-
Creepy idea for BioShock : Was to have the Player retain Little Sister Corpses (or just their heads), to then 'Power Up' with. You KNOW they considered it ... (likely would be discarded VERY early). The bright Blue and Red bar indicator thingees and injector vials are much prettier.
--- --- ---
1927 Movie Metropolis :
Some parallels between Columbia and that "futuristic city where a beautiful and cultured utopia exists above a bleak underworld populated by mistreated workers"
Columbia's racist and bigotted religious cult Police State aspect 'up above', fully thwarts that comparison. If that's what the game writers were aiming for (sorry Kenny "Americans" don't hold "stonings" at their fairs), then they botched it, with their 'push it in your face/ram it down your throat' WE GOTS INEQUALITIES HERE !!! plot setting, instead of more subtly hiding the darkness (and riot police ready for endless gun battles) and letting the Player themselves delve around to discover it .
With The MMORPG's Mechanisms, WE CAN REBUILD IT, MAKE IT BETTER THAN IT WAS ...
--- --- ---
For That Floaty "Columbia" Built for the 1893 Exposition  :
Columbia would be only a fraction of the size of what is supposed to exist in 1912 (and in various Kinetoscope shorts seen somewhat at earlier dates). It was originally a 'Show City' built within a budget AND within a VERY short timespan (however THAT was achieve is pretty much a Fantasy as well, EVEN when it was shoddy 'Potemkin Village' fakery' -- the Plaster and Lathing and Chicken-wire as almost all of those Fairs' construction HAD TO be built with).
How exactly was Columbia expanded so much during the period it was flying around visiting other locations in the World (and was still run by the US Government) to 'show the flag' ?? No need for any real 'population' for that - more would only complicate things. SO there most likely would only have been small enlargements/repairs/improvements/adjustments. It was still just full of 'actors', and the people needed to operate it. Any expansion cost money, which the US taxpayers were LOATHE to pay (particularly as a MAJOR Depression was starting up at the time of the Exposition).
After Comstock took it over, was it then greatly expanded ?? So WHO paid for THAT and how exactly was this construction done (enlarged for all the actual requirements of whatever population is appropriate for all the facilities shown - and that can't be only be for the small numbers of people ever seen in the game). (( Of course it is never mentioned how they supplied the place, even though they blathered on endlessly about the fake science. ))
Who are all the people who are living there now, or somehow got aboard to be able to side with Comstock to take it over ???? Who paid huge amounts of CASH to expand it ? (( Riddle - How many un-american cultists does it take to occupy Columbia ? Its implied so many were NOT the religious fanatics - seemingly ordinary folk. So how exactly did that work ? ))
The game story really doesn't explain these things (you'd think it would be important to make the backstory clearer, particularly since THAT was supposed to be a BIG element of "BioShock" genre games. Selective explanations (likely it would all collapse under its own illogic if they ever started to try to explain just practical issues).
-
"Its only a game" ... Yeah well then why did the dopey PR people/employee interviews then talk Infinite BS up as if it WAS more than just a game ???? Any idiot/hack can create BIG Impressive looking shit these days in games, but creating a logical "World" takes ALOT more than that. Creating a proper Backstory takes more than that. Generic/vague Floaty Shit(tm) off in the distance - again ANYONE can do that.
--- --- ---
So why Wasn't Rapture Built At a Higher Internal Air Pressure to Simplify Construction ??  :
Q : WHY NOT HAVE each part of the city be adjusted in pressure to be only within a fraction of 1 atmosphere (14.7psi ) difference to the immediate outside water - thus allowing much thinner construction and less strength/expense/complication being required ???
A : Rapture's depth would have to be at least deep enough for the darkness the game portrayed, and also to be far enough from the water surface to have the tall buildings (or somewhat more reasonable tall building than the ridiculous ones portrayed), and THEN have THEIR tops far enough below to not be scraped off by passing ships or icebergs. Also, weird things start happening at high pressure to things like burning/combustion, humidity, and to human physiology. Constant significant pressure changes also can be deadly (just from moving up or down in the city between sections at different pressures) (( google "The Bends" and "Nitrogen Narcosis" )). Consider your ears popping on airplanes - which is really only a small psi difference.
The game designers originally though about something like this in BioShock's early design time, but the environment theme fell away because of it being so alien (and complications like the Player wearing a pressure suit). The whole Art Deco "New York Under the Sea" thing took over.
Q : Wouldn't pressurizing up the interior a few atmospheres help some ? Make it a somewhat higher constant pressure (like a couple of atmospheres) as an ambient in an attempt to ease the construction requirement ?
A : It wouldn't save much as it wouldn't help when your base water pressure at the likely depth (~600 feet) is still about 19 atmospheres (280psi -- it goes up about 1 atm per 30 feet in water depth). You would save a little, but it would still require almost as massive construction for the many additional atmospheres that STILL had to be held out. You ALSO had to build short building (shorter as even compared to half the height those seen in the game pictures) fairly substantially anyway -- as the sea currents/turbulence put great forces on the flat sides of large building - made all the worse by leverage against their anchorings on the seabed - growing ever greater the taller they are.
Q : SO why not build Rapture all at the same shallow depth to allow just one fairly low pressure for the whole place ?
A : That Would mean a very flat city, with virtually no vertical buildings (none of those iconic tall skyscraper buildings). To have a 'city' population it would then have to cover a very large area. Most of the Ocean isn't that shallow (except NEAR the shore - even bays/lakes are hundreds of feet deep), and THAT would make Rapture fairly easy to find, being that close to the Surface. ( Note - strangeness of that rather blatant highly visible Lighthouse existing in the face of the story's "secrecy" - still there from years before BS1 happened ).
So it was simplest to maintain a single constant Sea Level pressure environment, no matter how far up/down (and using whatever required construction) to have least environmental impact on all humans/plants/animals/machinery -- build the structure at all points able to handle whatever the outside pressure (but not to deep as to be technically absurd as some of the promotional pictures have it). 600 feet depth was doable with the technology available at the end of WW2, just that it would be expensive, and require some improvements to make it work routinely/safely. The audacity to do so would also be required.
--- --- ---
Another Player Created Asset Type : Grung-i-fication Treatments - Adjustables and Variations :
Often applied using surface texture overlays, can be rendered proportionally (increase/decrease effect)Multiple textures for same effect (known as a 'splat' in game programming) can mix up the 'look' of the object for the same type of effect. It helps to vary appearance of objects quite a bit.
Different 'flavors' of effects (including many in combination) ... Dirty to Polished Clean, corroded, filthy (matching to the materials of the parts making up an object). Includes damage effects done by various agencies of destruction/deterioration (fire/water/cold/electricity/etc...) upon the different material types.
Some grungification types conflict, and scripted logic would be part of the 'Templates' for material types to arbitrate between them when the effects are displayed.
Various Object Attributes control the appearance (some random factors to individualize the effects are possible) so that scripting for actions like changes made by 'cleaning' can be actioned, which modifies 'the look' of a particular object. These are applied/determined on objects creation, and on further effects cause by game interactions (ex - modifiable by player 'cleaning up' the item).
Templates would be created for object-types so this Grung-i-fication element can be automatically defaulted (a passable generic effect) without extra work. If an object can be broken into 'parts'/'components', those pieces retain the grungification treatment. Further customization for a particular object type Template would improve the appearance (taking more Creator work to make the improvements/variations).
A similar mechanism can be used for decorations of objects (which in games are usually done by 'decal' overlays of the basic textures.
Such a mechanism can be used for gradual weathering of objects (ie- if they don't get cleaned - that like-new shine just doesn't last).
Objects can be made to visually reflect (for the Players judgement) their current (general) state of effectiveness/functionality. Specific damage appearance would also be built into the Objects Template to allow an Object Instance to reflect its damage state (that too would be subject to generic grungification.
--- --- ---
What Kind of 'Twist' Is It When You are Channeled to it Like a Steer through a Slaughterhouse ?  :
Considering how many Lies that Fontaine/Atlas told you earlier in BS1, how much (if any of what he told you) was true ? They made sure in their plot progression that you ONLY heard his lies, and there was no notion allowed to you about the truth. Even the game's mood music reinforced the falsehoods. That's a general lack of storytelling skill. Better to let the Player learn something themselves, but little opportunity in this game for that. (("Its Only A Game" ? Well then why all the Hullabaloo about 'Story' that they've touted endlessly about BioShock ??)
The Player's opinion was shaped by alot of that "pal'ly" stuff Atlas was spewing at you (and the Player is ignorant of anything to the contrary). The Player was FORCED to have empathy for Atlas, and they made sure Ryan doesn't explain what Atlas actually is (rather conveniently), when he easily could have let you know WHAT you thought you were allied to. Later in BaSx when it serves them to reinforce the 'baddie' Atlas/Fontaine, they disclose many of the nasty things that Fontaine had done - quite out in the open, smeared across Newspapers and Audio Diaries and Ryan's comments (evidence which if their plot wasn't in the way in BS1 would have been present - very obvious and everywhere). Too late for you in BS1 (but they must've thought that would have messed up their rather forced 'twist' narrative, even when the first time through the Player is confused about everything anyway and more concerned with what's going to try to kill him next).
Simply put, the plot was shoveled onto the Player who was buried under that smelly pile of lies.
--- --- ---
Rapture Society see part 83 to rework.... is this a dup vvv (i fixed it up a bit here...)
Laws ? We No Need No Stinkin Laws ... :
Strong evidence of a Strawman in this (BS1) game. It being implied : There were "No Laws" or Civic authorities to enforce Laws or official 'Social Contract' constraint of behavior. Does it seem that Rapture was implied to have Failed BECAUSE of alleged 'evils' of Capitalism, and Unrestricted Individualism (which it really couldn't have had)?? That is instead of : Rapture developing into a situation (via the coming of ADAM and its destructively empowered insanity ) which in OUR World would easily might crush OUR allegedly "More Enlightened" and "Socialist-afflicted" Law-Encrusted Civilization -- possibly even easier/more thoroughly ??? This was apparently done in the game, rather sloppily, to provide the needed RUINED societal state ( the "Failtopia" ) as a context for a shoot-em-up (slaughterfest) game. A place where "evil" people, the "Splicers", (being valid 'Politically Correct' game targets ...) were allegedly not restrained, and who ran roughshod over everything, thus sending Rapture into the Shitter (the reader may want to look out their window ... a mirror is there for them to consider). Rapture's societal controls and Ryan's fortitude would/could have handled it (... was handling it) - even the ADAM scourge. Unfortunately Ryan was conveniently (and IMO illogically) killed before he could bring about Rapture's recovery and rebirth.
To start : Such an uncontrolled society would simply not make it as far as Rapture is shown to have gotten/progressed/survived. Thus the largely assumed Uncontrolled State (at the time preceding the Civil War, and likely much during it) was NOT and COULD NOT BE the existing situation. It would have and needed plenty of controls to be in place (It had to have them to exist as a "City"). To the game writers, Logic and Reality were apparently not that important for them to have shown this - for Rapture having been a previously existing as a Cohesive Society. We really DON'T get flashbacks to the good times for most of the Citizens, but indirectly the evidence does imply that the violence of the Fontaine shootout and the bombing at Kashmir shocked Rapturites a great deal (thus that kind of thing being ABNORMAL/ATYPICAL).
Was there then (on the part of the writers) an assumption that Civics isn't really taught in schools these days (for the typically young Players to be able to understand the real reasons/mechanisms by which Society works)?? So they figured all that expectation wouldn't really be noticed as missing in the narative (thus not requiring a more complicated explanation beyond "Rapture's Great Individual Freedom was Easily Abused and Thus Ruined Rapture" )? Were the Players ASSUMED to be an audience of dumbed-down, ignorant people, who really just want to kill things, and much of the game's possible setting need little more than cater to that mentality? The game's presentation does little to justify Rapture's existence as being a stable place *PREVIOUS* to the calamitous events which put the City in peril and headed for Doom.
SO, No Laws to run a City ? How is that remotely possible ? Commerce on a City/Town's scale really doesn't/can't/won't operate in a state of Anarchy. Little is shown or detailed of how Rapture was organized or operated. The Central Council is the 'government' ?? Who arbitrates disagreements between Citizens ? Who sits in judgement over a criminal court ?? That tiny council shown would be swamped by a fraction of what a City of even just 20000 citizens would need on a day-to-day basis. Are all these things 'just to happen' with a wave of the hand ? It looks like the game writers assumed so (?) and they poorly explained the half-assed system they implied existed in many events which official mechanisms would have had to play a part. Is this setup like this merely so when Ryan comes in to take action to save the City - it is thus ALL his doing and thus ALL his fault (and THUS HE CAN BE LABELED A TYRANT) ??
So really it is all a simplistically/shallow fabricated setting, defined with little logic to frame/twist various characters/events for THE plot. Working the story within a realistic system is far harder to achieve. Is it just so much simpler for less-able writers to avoid all that, and go on with their odd incomplete/incoherent story happenings (particularly to justify their predecided 'scenes') -- without the depth you have in a good story.
Ryan became a 'Tyrant' ?? You might look into the things FDR and Churchill DID in quite recent prior history during WW2 -- they put into effect War Measures even stronger than those Ryan did (Ryan had to fight a 'Civil War'/Rebellion/Anarchists/Terrorists to protect the City from the murderous criminals who were trying to destroy its order, safety, and prosperity -- threatening its very existence.) That non-normal non-trivial threat situation is likely outside the experience and historical knowledge/understanding of most of today's Players (AND apparently the game authors as well) so that they don't know how to differentiate/appreciate reasons for things happening in a realistic period SOCIETY setting.
The Council (as barely shown or not shown in the game ) apparently didn't do much (even the Novel didn't highlight that obvious deficiency of how the City operated), and that Council certainly didn't offer many useful ideas in Rapture biggest crisis. So it was left up to Ryan to handle things. The old Roman term is 'Dictator' -- an appointed single leader during an emergency, with expanded powers and of limited duration. Seriously, to think that Ryan wanted to have his City NEED to have a Dictator, is one of the stupidest ideas that could be put forth in the Game.
We never hear anything about a City Charter for Rapture, which is one of the common mechanisms that defines and restricts a City Council's, or other city official's, powers. What resources the Council had control of was never really specified (much of Rapture society and organization was vague and shallowly presented, and apparently unimportant). A real city (which Rapture was supposed to be) cannot run on Anarchy or in a vacuum of government.
Things that people themselves wouldn't pay for had to exist for the City to operate, and common ordinances had to be agreed upon to have a Standard which people could count on for a normal life. Basic security personnel would NEED to exist, and not just 'Security for Hire' the game mentions a few places). We are shown (and hear mention of ) Constables. A few Splicers we see are dressed in police type uniforms (Ducky), but little more detail is shown of that (there are some 'Security' offices). Flybots and the other Security machinery was a late development (most supposedly being put in place to counter the Terrorists of 'the Civil War'). They wouldn't have existed (technically), or only (once developed) been much less lethal, in the earlier "normal" times. Making believe Rapture normally operated under a state of Anarchy is ludicrous (even if alot of its society's interactions were still to be the responsibility of 'owners' or individual citizens). A simple lesson about this : The World meeting of Anarchists being held (happening real world around 1900). Their week long procedings never even finishing deciding on the shape of the table for the meeting or the meeting's procedural rules. Anarchy simply doesn't/cannot operate even the simplest things - certainly NOT a City.
-
But then supposedly maybe everything in Rapture just got done by hopes and dreams and memo-notes as far as the makers of the game were concerned. Sorry, NO. It is all just part of the feeble setup to MAKE SURE the place Fails. With a system like that, its a wonder Rapture lasted for 15 years, or even got built in the first place. But then with Bang-Bang guns, Blasting things with pretty Plasmids, the simpleton Mutant/Zombie opponents to mass-slaughter, the alleged plot 'Twists', those alleged 'Moral Choices' ... THE game sale and profits don't require a realistic example of civics or logic or honest reflections of how society works - just a cardboard cutout behind 'those more important things'.
Think what would happen if YOUR life was run in a state of REAL Anarchy. You'd be little more than an animal fighting for survival or be someone's slave (IF YOU have any possible value). With YOUR likely place on the Food Chain, you'd have to avoid meeting too many others while you tried to scrape up some sustenance (which if you fail you die, and if its taken from you, you also then die). The strongest will take whatever you have, so you WILL hide (even while in a wilderness away from others). "Cooperation" will likely be YOU cooperating with what someone else orders - or else. They may kill you anyway. You are not going to build a city or much of anything else. Anarchy means no expectation of Laws or Rules or Agreements that you can count on (except those you can enforce, and there ALWAYS will be someone bigger and badder than YOU around every corner). It is not much of a formula for survival let alone a working Society that maintains a City.
Civilized people don't side with bomb-throwing anarchists/terrorists, so that puts the lie to the assumption that Rapture had a 'civil war' (and makes the game's fail plot something for a simplton's consumption).
-
A point I've commonly made is : Rapture's premise (as somehow supposedly relating to the real world) assuming that it would be built upon real social mechanisms/conventions/stabilities existing -- AND THOSE BEING closer to those in the times the Game setting took place, rather than Today. AND THEN you have THAT 40s/50s Society subjected to the unforeseen effects of ADAM which proceeded to overwhelm that Society. Ryan's individual's-freedom-oriented minimized government had to react in ways Ryan would rather not have done, BUT WAS needed to prevent a destructive enemy from killing his City and likely everyone in it. Ryan's Philosophy actually provides for this : If PARASITES threaten everything you worked for, cared for, your life, and all of your Society -- THEN . YOU . DESTROY . THEM. Logical and fully justified ( perhaps not to today's coddled people who in their ignorance think their safety and prosperity just happens magically, and have forgotten it cost (and costs) a great deal to achieve by somebody else ).
--- --- --- --- ---
.
.
WARNING - This Website is    *** NOT SAFE FOR WORK ***
.

.

*** Warning - Fanboi Head Explosion Zone ***
Contrary Opinions are Being Offered HERE !!!!
---
---
---
---
Drink *CalciO* And Achieve Greatness !!!
---

.
.
.
.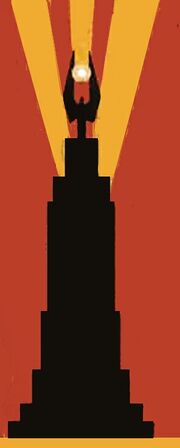 .
.
.
.
.
.
.

.

.

.

.

.
.
.
.
.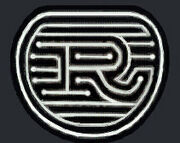 .
.
.
.
.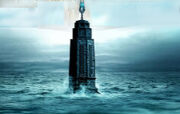 .
.
.
.
.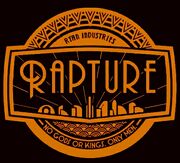 .
.
.

.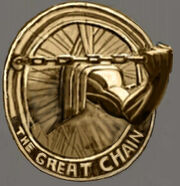 .
.
.
.
.
.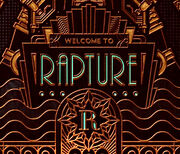 .
.
.
.
.

.
.
.
.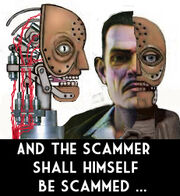 .
.
.
.
.
.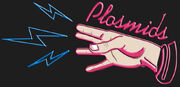 .
.
.
.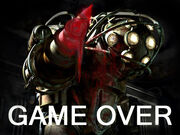 .
.
.
.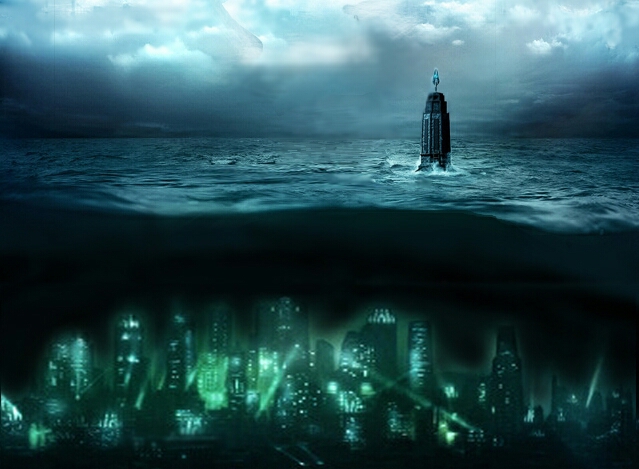 .
.
.
.
.
.
.
. .

.

.
.
.
.
.
.
.
.
.
.
.
.
.
.
.
.
.
.

.
.
.
---
WARNING - YES, This whole Wiki is a 'Thought Experiment', and YOU are the Test Subjects !!!!! (So are you Alive or Dead as per this whole Concept ???)
---
.
.
---
*WARNING* - This MMORPG contains blood and gore, intense violence, mild sexual themes, strong language and use of alcohol and tobacco.
---
.
.
---
*WARNING* - Fanbois May Find The Content of This Wiki Confusing and Distressingly Contradictory to Their Mindsets. Head Explosions May Result
---
.
.
---



.

.

.

.

.

.

.

.

.

.

.

.

.

.

.

.

.

.

.

.

.

.

.

.

.

.

.

.
.

.
.
.

.

.
.
.
.