--- --- --- --- --- --- --- --- --- --- --- --- --- --- --- --- --- --- -
Lots More fabulous items/ideas for a Bioshock Rapture MMORPG
--- --- --- --- --- --- --- --- --- --- --- --- --- --- --- --- --- --- -
Part 127
--- --- --- --- ---
Strange Audio Diary :
"AAAAAAAAHHHHHH!!!! .... The Cat Splicer has torn off my leg.... If you are listening to this this, you also are ... Oh No .... DOOOOMED !!! ....... Roowwwwwrrrrrrrrrrr *Crunch* ........"
--- --- ---
Rapture Was Largely Concrete - and Concrete Needs REBAR :
(Reinforcement Bar)
Metal is far to expensive for it to make up more than a tiny portion of the building wall structure in Rapture. So mass Concrete would be the obvious PRACTICAL solution - utilizing that materials significant compression strength. Distributing the tensile stresses of the vast force from the ocean water across a structure requires the Concrete be reinforced.
Stainless Steel Rebar (ordinary steel corrodes quickly in salt water/high-pressure environment) It Costs about 3X as much as ordinary steel rebar (and there is alot of rebar in proper reinforced concrete). Additional coatings/platings can be employed to try to prevent the expected corrosion (would advance as several years went by, and the added expense may explain why later construction was of the 'tunnel' type).
Aluminum Rebar (costs about 2X steel then, about same as its cost now).
Basalt Rebar (made from remelted volcanic rock, so has a potential local material source, and likely to be used on later Rapture construction). Costs about 5X of Steel Rebar (BUT with less transport costs).
Micro Rebar (wire sized used as a filler in the concrete), again is subject to corrosion.
Various Mineral Fiber additives to concrete to minimize/counter internal stresses while the cement sets (Real World is a major factor in concrete strength).
Strength of the aggregate likewise is important for strength (good selection and preparation of it likewise).
--- --- ---
Reuseable Scenes For Mission Scenarios :
Used for generic situations making use of non-customized building blocks. Places where 'the story' is the center of the scenario. Lots of parts of Rapture DID look the same (were systematically prefabricated on the surface). Templates allow meaningful randomization of secondary details/props to vary the look (maybe some Tasty Loot if you get a chance to loot *AFTER* the conversation with the Mission NPC is over) . Use of Self-adapting Assemblage Templates of specific sets of props (appropriately placed) is important to set the desired 'generic' scene.
There can be Points earned by Mission Creators who make use of commonly used Assets (there are still download delays for new Assets which you (the Player) prefer to be minimized, and many have changeable details/subpart combinations that can make them significantly different looking anyway).
The cliche 'Tavern' would be a generic small New Rapture Bar (Is there actually more than one ?????).
Another is : The Street Corner - "Psssst. Hey Buddy, You wanna buy a map to a Salvageable Bathysphere ??"
And : City Hall Office : "We have Information about where Fontaine's Secret Basement Vault is, and we would like you to investigate ..." (Remember Renaldo and The Capone's Secret Vault Fiasco ??)
--- --- ---
Driving Miss Daisy, to Murder !!!  :
Are we ever told WHY Daisy Fitzroy was doing hard time (prisoner) when Fink apparently scooped up his 'rented' convicts (sometime around 1902 ??) Of course " She was 'Innocent' " ... Just ask any Convict. Did "Lady" Comstock usually allow known convicts to work in her own house ? (She seemed rather insistent on proprieties ... ) How sure are we Daisy DIDN'T kill Lady Comstock ?? - ??? Who's statement was it where we hear about it ? (Remember the "cut it out by the root" venom she exhibited in another msg).
BTW, they had seperate Womens Prisons (in that era), but Fink probably visited them all (down South) when searching for his future 'serfs' for Columbia ...
Does Lady Comstock's Ghost KNOW that if she tells Elizabeth about the crime, that she then will head off and eventually kill Daisy ?? ('Forgiven', but violently killed anyway ???) Kindof a same Fontaine-ish manipulation thing maybe going on there (by Lady Comstock... Would Manipulations really be that alien to someone who married Comstock ??? Forgiveness ? Forgiveness is for White People. )
SO much story possibility, so much ignored ... (its actually the cheapest part of the game to produce -- just needs some decent writers).
-
Why not have Daisy Fitzroy, when tender-hearted Elizabeth can't bring herself to kill Daisy, Daisy stabs herself in the back or backs into the scissors that Elizabeth coincidentally was trimming some loose thread on her dress with... Daisy could then do an exaggerated death scene, and 'accidentally' shoot herself in the head. THAT couldn't be any stupider than the Luteces convincing' Daisy to let herself be killed as being the RIGHT thing to make Elizabeth a better person (or whatever). Seriously, WHAT A LOAD OF BS. Retcon Writing with Award Winning Absurdity.
--- --- ---
Infinite BS Floaty Things :
The Hand off the Profit (Comstock's Death Barge) might as well have been a Mississippi Steamboat styled craft for all the Zeppelin shape had to do with anything (people trust that shape as something that flies ??? (How would they know when most real advancements happened well after Columbia 'Seceded ???) Then why isn't all of Columbia shaped like that IF such 'trust' is required ??? ex- Barged ... don't look like that, etc...)
((( theres a pix somewhere like that )))
-
The 'Skylines' would have been better off as power lines. You could still have the weird face-slicer Skyhook thingee to 'race along the wires' (slide down on them?) except now they could go everywhere with lots of path changes and such. (You look at a real picture from that time of a real city and there are tons of wires going everywhere). Booker could have walked on the wires since he's become a circus acrobat anyway. One of the 'gears' coulda been special shoes to allow him to Run on them. ((But again, this kinda game already with its freakish rollercoaster railroads, that don't go anywhere. has to contrive to keep you from getting anywhere except for the limited path they planned for you Imagine Columbia done Right using the MMORPG game engine).
--- --- ---
Seasonal/Holiday Events :
Many games have activities and varying theme/props, and New Rapture society is organized enuf to have some things like this. It gives an excuse to have some visual variations in parts of the 'Town'. Seasonal" decorations and activities and such.
Fish Day (opportunity for some sappy/lame celebration stuff - everyone dresses up like a fish, at minimum a 'fish' mask)
Edison's Birthday - A great inventor who also knew how to make saleable products that changed peoples lives. (Other such men are also commemorated like Ford and Kodak)
Rapture Founding Day - Obviously Nov 6 1946
Failure Day - day people wear masks/costumes of Parasites (and they (costumes) are all burned at the end of the festival), and run about throwing fake excrement at each other. Atlas is burned in effigy.
Eureka Day (Archimedes' Birthday) Archimedes has been declared by historians to be equal to Newton in his achievements.
Andrew Ryan Day (founder's birthday) is Celebrated in New Rapture
Great Chain Day - Yes the Great Chain is still recognized (I suppose you could have 'pulling' contests). *Only 30 Shopping days left til Great Chain Day !!!!*
--- --- ---
Orcs, Elfs and Dwarfs :
Some pretty bad deformations/deformities on those longtime Splicers : British style teeth... Green complexion, Unpleasant demeanor, weird hair ...
[pix]
One of the reasons they (the Bioshock game developers) backed off from the more hideous deformations (seen in the concept books) was that the body modifications would affect how they moved -- requiring too many atypical variations for all the different skeletal Animations (which would have been ALOT of creativity/work/time/$$$ to do adequately). They claim that it was more horrifying if the ADAM-maimed NPCs were near-human, but that may just be an excuse.
So most models stayed relatively human shaped. Which was probably for the best, as the more divergent you get genetically, the more likely you will simply die from body system disruptions. All those pictures of huge cancerous growths/tumors and such - if they are external then likewise they would also be internal, severely interfering with organs, which is generally quickly deadly.
-
Another factor : Bioshock Players would also have no Empathy whatsoever for revolting in-human monstrosities, and any attempted mouthings of remaining humanity by them would be rendered meaningless (and be wasted effort). "Killlllll Meeeeeeeeeee....". The few Splicers we hear talking (mini-scenes and the One-Liners) those references to previous life/etc... wouldn't really be possible.
Ditto (in spades) for "Little Sisters', whose original form was of shambling mounds and disgusting twisted Gollum-esque freaks.
--- --- ---
Mighta Been :
Just Imagine What Columbia Coulda Done With *Quantumz Toilets* !!!!!
Or not. ((MMORPG remake could have alot of fun with THIS idea...))
--- --- ---
People Who Make Those HUMONGUS Signs and Poster in Columbia ?  :
Those are not realistic/plausible for that time period/era (and many hardly even for today) - very expensive in a very implausible way for signage (They barely had color anything in those days, so I guess Fink invented THAT too ...).
Seriously, are the players expected to be so DIM and BLIND and DISINTERESTED that anything and everything has to be *Hugified* to HIT the Player in the Face with them, instead of allowing the Player to find/see/discover them all by themselves ??? Normal-sized things were much more prevalent in the previous 2 games.
Was this REALLY because : Being BIG meant you needed fewer created things to 'fill in' all that otherwise lifeless BIGIFIED space ??? Look again at any/all those locations in the game and count the details. Look at pictures of real places (in that era) and compare. Suddenly you see, in comparison, there is barely much of anything really there in the game.
((AGAIN - for this MMORPG - the idea of a PLETHORA (look up that word) of objects and things to look at and interact with - made possible by the inherent Player Creation of objects and detail which is a fundamental part of that game.))
--- --- ---
Hype ME No Hype :
"It was more than the science of the day that fueled Columbia, though. "Being a BioShock game," says Levine, "we looked at the intellectual currents in the air: the birth of the civil rights movement, the workers' movement, the rise of nationalism, and the first whiff of the winds of change that would sweep through the twentieth century."
The freedom of Columbia went hand-in-hand with American Exceptionalism, the political ideal underpinning the entire city - and the cause of its eventual decline and revolt. With that direction in mind, Levine turned the art team loose to explore the kind of world that Columbia would become. A series of "What-if" versions of America came next."
Oh Really ?
AND THEN you wrapped your mediocre Shooter Game all in Lip-Service Social Issues, Faux-Science, Faux-Religion,Faux-History, Faux-America ... all FANTASY, and *WORSE* - combined it with a Mediocre Combat Mechanism and alot of recycled Dumbed-down poorly-copied/similar actions/options/concepts milked from the previous BIOSHOCK games ... (and warped the world presentation badly just to facilitate some contrived game mechanics visions)
Hype.
-
"Give US The Game Shown in that Concept Art, and Keep Your Regurgitated Pablum, Levine !!!"  :
Yes. What a game Infinite BS WOULD HAVE BEEN if it was anything like all the Concept Art and endless PR presentations and Interview Jive we were bombarded with.
Truth be Told - Was Sad.
--- --- ---
Comstocks (Levine's) Strange American 'Religion' Ideas  :
With all the kneeling and mutterings, and candles and funny costumes/ceremonies, and giant *GIANT* idols --- this whole load of crap (out Popery-izing those supposed "Papists") is so ludicrous as to beggar belief. "Excrementally Runny" - to quote Monty Python's John Cleese.
Even as an attempt at presenting 'cultism', supposedly for justifying the quite UN-AMERICAN Columbian Police state (and to belittle Patriotism as a bonus), it reflects NOT upon the America this garbage is trying to smear, but RATHER on the ignorance/stupidity/WILLFUL-INTENTION of the game writers -- who themselves have STATED that this is supposed to be a representation of 'America' of that time. Sorry, NO. Exaggeration into absurdity and Fantasy IS NOT a way to illuminate social ills, and all the other evils the authors of this laughable Travesty say they intended to expose.
To quote another famous person : "Its Crap"
FailCat "Jive isn't a substitute for Skill"
--- --- ---
Improved 'Audio Diaries'  :
That BioShock Acco-Vox thing seems more designed fo people who like to hear themselves talk rather than have much real utility value (a paper pocket notebook can hold 100X as much messages, allow corrections/modifications/additions, and even have drawn pictures/diagrams and such). All that versus the game AccuVox recorder mechanism which is shown to be bigger than a brick, and hardly 'pocket' anything (convenience factor abysmal - hardly a viable 'gadget fad' for very long - and certainly with the number we find scattered everywhere).
Removable Recording Media would be in the MMORPG -- to have such a 'recording' device make a bit more sense, as well as 'tracks' for multiple messages on the same media (some kind of early magnetic disk ...). With the same giant NEON indicators for these objects in the game, they wouldn't be any harder to spot/find than the 'AccuVox bricks'.
The 'Pocket Radio' (possibly by 1959 a common consumer item) that Jack gets could have had a 'magnetic' Player built in to play these 'disks' (the Deluxe Version records). Heh - For Delta/Sigma an In-Suit 'Disk' Player could be likely (used for constantly playing inspirational/therapeutic materials, or even just music -- Big Daddies can get bored like everyone else.)
Real Notebooks ... There will be lots of those too (an easier game Asset NOT requiring a Voice Actor or superior Voice Generation to create). Wet conditions may have somewhat obscured these 'notes', and thus be part of 'puzzle' Quests the Players get to figure out -- "OH GREAT. THAT FRICKEN UNINTELLIGIBLE PART MUST'VE SAID 'DANGER FATAL HAZARD!!! ... DON'T GO THERE AGAIN !!!!' "
--- --- ---
ALL THE OLD FAVORITES CAN BE BACK !!!!  :
Actually survived (like Ryan in an actually plausible (Canon fitting) story)
Reconstituted (IF even needed, with the vague ways many supposedly 'died')
Flashbacks (seeing the old days - of various times/situations)
Splicer Dreams (they see all kinds of Fricken Weird shit in their ADAM-addled heads)
The Ones you 'Let Live' (with alternate "Reconstituted" if you decided to 'off' them)
If all else fails - IN FAN FICTION (in an 'Out-Of-Game' presentation), using the MMORPG's tools and mechanisms to recreate whatever some Players can imagine/create (when its not appropriate to be inserted into the Main Game).
(THE real headache for the Vetters of the MMORPG about content is to decide what is or isn't Canon Appropriate for these well known/defined characters (and to prevent Players from trying to 'slip them in'). Matching up to storyline details new and old can take research (creators may have to submit the linkages to various details they include to streamline the process).
--- --- ---
I do Express Alot of Venom about Infinite BS :
Its largely disappointment for such potential being lost, when a game isn't done as well as it could (and should) have been. A primary thing for me was how much they talked it up, and then it turned out that IT WAS pretty much just talk.
But the question I ask as justification : IS what resulted a reasonable result for $100 million and 5 years work ? (and something like another $100 mil for Marketing Hype to 'sell it' -- often as something it wasn't). Does the game warrant the Hype it got by the fawning media and the endless talk by its authors (and all those 'bought' reviewers) ?
(Note - "Intent" isn't the same as "Execution" -- as in 'delivering a good game'. If it had been anywhere near as good as they said it was to be, it might've been "GAME OF THE CENTURY". But again expensively spewing jive doesn't produce a game.)
--- --- ---
Atmospheric Fun for Columbia :
If Columbia moves (the story says it does) then how fast and against the wind ? Consider what it is like to operate/live in a (?) 50 MPG blow (movement + winds), and potentially far more than that when 'At Full Stop' but in a powerful storm. Not much in Columbia is all that 'sheltered'.
Still wanna ride that 'skyline' or those 'gondolas' on cables ?? (inconvenient to have to 'wait' til such disturbances pass ...)
Wind on different surfaces causes force differentials - so as to make a 'floating' thing want to tip and rotate. If these already ludicrous 'skylines' were supposed to connect many of the separate chunks of the city, then those sections better be kept quite rigidly positioned relative to each other or have the skylines be yanked and torn and destroyed only after a short time.
Not great or logical design - no matter how 'good' it supposedly looks, or how 'neat' an idea -- even when trying to use that explained faux-technology.
Such Magic could have been done simpler, and much more sensibly than this concocted hacked-together Oldie-Timey stuff they produced. ((Seriously - slavishly reproducing stuff from old turn of century photographs would have been cheaper and far better looking than that Traveling-Carnival-look the whole place had.))
--- --- ---
What was Wrong With the Skyhooks/Skylines ??  :
An original concept "hook" actually made sense, so that was probably why it wasn't in the game.
The originally seen (promotional materials) rails looked like they had moving chains running in a C channel, which when hooked to would provide the movement (though at a fixed speed and direction - though the other rail might operated at a second transition speed or in the opposite direction (acting like a 'cable' in a cable car mechanisms of that period).
Rails have to be held in place by structure, and with fairly closely spaced support (being as thin as they are shown), which they don't have. Magic ...
One direction or two ?? Switches then are required for 'Trains to pass each other in opposite direction (OR two one-way tracks are needed unless the route is a small enough circle/ciruit). Setoff tracks are needed for unloading spots (so as not to block/delay other moving traffic).
With a Single direction it wouldn't allow as much/easy game Player direction switching. You might have to 'hop-on' to the chain going the opposite direction, and THAT would be at a fixed speed. Possibly releasing the chain to accelerate down with gravity might be possibly, but then that hook is no longer on the chain and the channel isn't the right shape for the Players to stay ON the rail.
The stupid hook wheel on the Infinite BS used game Skyhook is idiocy even for Fantasy :
Chop your own fingers off when the wheel hook's grabbing 'teeth' are extended and rotate. pix
The wheel's hook jams against the things frame when it grabs a 'rail' (sticks) and thus it CANNOT possibly turn for any "motorized drive" movement.
That wheel-plus-teeth mechanism turns the wrong direction to move forward (if it was meant to), and anyway disengages the rail if you reverse the rotation direction.
If you disengage to change direction (as the game allows you) you would fall to your death
If it somehow wraps around the rail, it will jerk to a stop when hitting one of those few rail supports when its reached (blocked by the fastening of rail to its support).
The Skyhook strap (shown) doesn't act to support your weight when you hang on this thing (its like an arm slipping out of a shirt sleeve). That strap only seems to function when the thing is used as a weapon
The fancy maneuvers the game allows (jumping and catching on the rail)would pulling limb bones out of sockets for your wrist/elbow/shoulder, and the wrenching/twisting muscles - both will make it unusable for a human.
Such maneuvers assume you have the skills of an expert trapeze artist/acrobat (when Booker is a an ordinary worn out rummy). No safety nets here, which most expert trapeze artist/acrobats refuse to work without.
What powers this thing (if it turns AS IS SHOWN WHEN ITS USED AS A WEAPON)? What motor, What fuel, when is a spring wound ? - If this thing (built by teenagers allegedly) is supposed to ALSO be Quantumz powered -- HEY just give us a Fargen Flying Suit and a real Chainsaw, and be done with all this stupid shit.
That additional magical Quantumz Magnetic feature (hardly even used in the game) ... ANY magnet that strong would pull every other metal thing to it (but never enemy guns apparently - an obvious use for it you would think) Just have a fricken APE-JUMP Vigor - seriously thats all you needed.
Those contrived Rollercoaster dips being perfect to shake up the cargo/make the game-required exciting 'ride' (real systems are designed to Move Stuff, not to be exciting and dangerous and inefficient).
Going in a circle in levels really doesn't get you anywhere. The game's Skyline implementation shrank to be more and more feeble, until what was left was just pointless (but they were trapped by their own hype when they just couldn't deliver on what they originally showed it as).
By extension the DLC BaSx regurgitated "Pneumo Lines" correspondingly were just as illogical and had additional issues.
-
What should the FIXED Infinite BS Skyline/Skyhook actually be ?  :
Flat tracks except for 'grade' ramps between elevations (minimized as much as possible)
Transiting between chunks of the City (or with a better designed city - traversing around the one BIG chunk). Criss-crossing routes, with transfer stations.
Passenger traffic, as well as freight (the original concept stuff showed passenger stations). This would eliminate alot of those the weird gondola things. A unified Transit System.
Properly supported/braced 'rails'. Lots of supports (and thus points to use Skyhook without suicidal jumpings).
Skyhooks - return to the chain drive system simple 'hook' (latching onto the metered speed of a rail chain). Attached only when it is within 'arms reach'.
Switches to different routes, set-off 'sidings', frequent station stops.
Double hangers for all 'cars' to stop the forward/back rocking. Couplers between cars.
Game activity with the trains often as 'vehicles' (sometimes hopping aboard like a Hobo).
IDEA - Skyline route into a Tear (The city has to get its raw materials from somewhere - DOESN'T IT ?)
Ditch the Magnetic jumping weirdness (just have things the Player climbs up).
Skyhook has a body harness (early concept) to actually sufficiently support a human's weight (without requiring apelike strength to hang there one-handed for more than a few seconds).
You can still swing the Skyhook like a club and break bones -- no need for gratuitous flesh/bone shredding stuff.
No Regurgitation of this open-air thing for Rapture (the original Pneumo was just fine).
--- --- ---
A Cityscape with Lots of (As In WAY TOO MANY) Windows  :
Windows still have to be backed by thick concrete - the city CAN'T made of too much (too expensive) metal, or it would look quite different (some of the concept pictures showed that). The concrete construction still causes lots of differences from the typical 30s/40s era skyscrapers (the in-game outside views) usually showed.
Those Caricature Windows ...
The standard taller-than-wide building covered with numerous fairly-small closely-spaced windows - we see row after row of those on building facings (skyscraper style) off in the distance out in the ocean (usually many many floors of them). WHERE did we EVER look out any such windows from the interiors like THOSE buildings in the game ???? Only a few interiors ever had stacked near-identical floors (and those counting only half a dozen floors).
We look out through porthole windows (and bigger oblong portal windows), long multi-paned (often curved) ones, ridiculously huge walls sized windows (and many buildings we WERE in had exterior walls devoid of any windows ((even though looking back from a viaduct, that same building was shown covered in windows --- Not actually critical to the gameplay, but inconsistent and disconcerting.))
Windows are a potential weak point in an underwater structure, and costly to make properly. Rapture walls have to be thick and strong to handle the outside pressure, and anchoring windows into them has limited solutions. Windows located near corners are more problematic - requiring special very-expensive construction (masses of metal to be 'thin' enough and still support properly). Art Deco wrap-around-corner type window are even more of a problem (we see them in some prime real estate, but they wouldn't likely be used systematically in less 'ritzy' locales). Fewer windows would be the rule (as compared to an above-water city skyscraper). Those huge walls of small windows on every building in the skyline just would not be practical ($$$) to allow Rapture to have been built with the money available.
I've even suggested that many of THOSE views are of FAKE windows done for effect (particularly on the thinning top 'towers' - as much as 1/3rd the buildings height -- again those Being For Effect). With the way water rapidly absorbs light, those distant buildings all have to be closer than what those views imply anyway.
So they would be Caricatures after all.
MMORPG - fewer floors, fewer windows (see my level maps for examples - usually of 'adjacent buildings' and missing floors you never got to go to in the building you WERE in)
--- --- ---
Couldn't Be Worse Than What They Did  :
Thinking of (new) Topeka in "A Boy and His Dog", with the stylistic facepaint worn by the people of that closed/isolated post-apocalyptic society. The inhabitants of Columbia should have all worn big Mardi Gras heads (containing a supply of oxygen which the high altitude denies them). First, its a simpler (face) animation for the game rendering, and allows fully racist caricatures or stylistic caricature monstrosities to be presented (Its significant to the Social Relevancy of the game you know !!!). HEY !! Even "Oxy-Gen" could be had as the alternate currency for the game mechanics.
Now theres a reason for people to 'float' (at least its as realistic as those "physics" the game exhibited).
--- --- ---
Looking at Some of the Infinite BS Game Scenes' Hazification ...  :
Helps hide the static nature of many of the distance backgrounds, and thus allow less detail being required (harder to say "Why aren't there any people visible over there" ... if you can't see )
But would there be that much Haze in so little a distance ?? (Its way too short a distance in many scenes.) You're clear of ground accumulation effects (like fog). True Clouds obscure much faster, but also move more. Very strange for bright sunlight situations for 'clouds' too. Unless there's some huge amount of air pollution spewing from Fink's factories (which should blow away in any case). Otherwise sooty residues and corrosive gases would soon have the place looking like an American Steeltown - grungy and filthy and hazardous to your health.
Well, we already know that real physical laws don't apply in the game, so ... Whateverrrrr ...
--- --- ---
Splicer Pacification Project :
Extraction of ADAM from Living Splicers (those held in Persephone or even in detention jails while pending trials/etc...) to nullify their powers to make them less troublesome/dangerous.
A blood replacement system. Suchong had the idea that Little Sisters could 'recycle' ADAM from the blood obtained. After proving the concept, someone else suggested that dead Splicers likewise were a source of ADAM (later desperately needed to fight against Atlas's Splicer Terrorists).
This is one way to explain why Delta is shown to exist configured as a 'Big Daddy' so early, when Gatherers should really NOT exist yet. Being escorts and armored 'attendants' to "hold down" the Splicers while they got "The Treatment" (Something similar is done to recently captured Splicers in New Rapture, while the 'Cure' is administered to them.)
--- --- ---
Amusing Vignette - Fake Little Sister Vent(s)  :
A mockup VENT with a trap to capture the tasty ADAM sachette, though possibly requiring a dragline to yank her far away (or a secure door to quickly close) or an anesthetic feature to keep a caught and screaming Little Sister from causing her Big Daddy to tear and rip the trap/mockup apart to save her.
For the MMORPG, most amusing is all the pathetic failures of this kind of thing the Player finds in their travels (possibly yet another 'Player Contest' Asset to provide multitudes of different variations).
--- --- --- --- ---
.
.
WARNING - This Website is    *** NOT SAFE FOR WORK ***
.

.

*** Warning - Fanboi Head Explosion Zone ***
Contrary Opinions are Being Offered HERE !!!!
---
---
---
---
Drink *CalciO* And Achieve Greatness !!!
---

.
.
.
.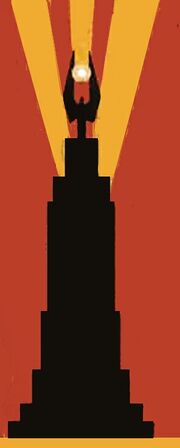 .
.
.
.
.
.
.

.

.

.

.

.
.
.
.
.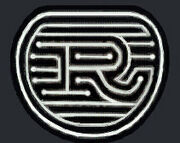 .
.
.
.
.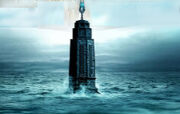 .
.
.
.
.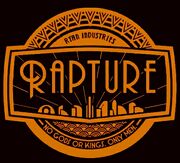 .
.
.

.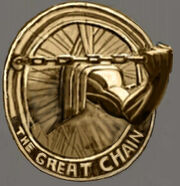 .
.
.
.
.
.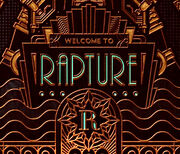 .
.
.
.
.

.
.
.
.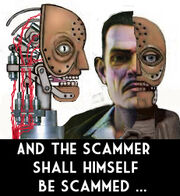 .
.
.
.
.
.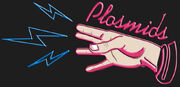 .
.
.
.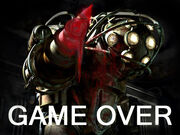 .
.
.
.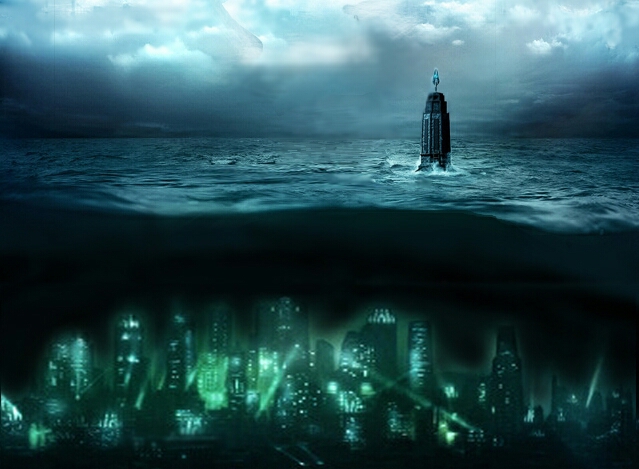 .
.
.
.
.
.
.
. .

.

.
.
.
.
.
.
.
.
.
.
.
.
.
.
.
.
.
.

.
.
.
---
WARNING - YES, This whole Wiki is a 'Thought Experiment', and YOU are the Test Subjects !!!!! (So are you Alive or Dead as per this whole Concept ???)
---
.
.
---
*WARNING* - This MMORPG contains blood and gore, intense violence, mild sexual themes, strong language and use of alcohol and tobacco.
---
.
.
---
*WARNING* - Fanbois May Find The Content of This Wiki Confusing and Distressingly Contradictory to Their Mindsets. Head Explosions May Result
---
.
.
---



.

.

.

.

.

.

.

.

.

.

.

.

.

.

.

.

.

.

.

.

.

.

.

.

.

.

.

.
.

.
.
.

.

.