--- --- --- --- --- --- --- --- --- --- --- --- --- --- --- --- --- --- -
Lots More fabulous items/ideas for a Bioshock Rapture MMORPG
--- --- --- --- --- --- --- --- --- --- --- --- --- --- --- --- --- --- -
Part 124
--- --- --- --- ---
Sheltered Life ...  :
Elizabeth blithely skips along between scenes of horrendous stomach-emptying violence.
WHAT EXACTLY *WAS* IN THOSE BOOKS SHE SPENT MOST OF HER LIFE READING ???????????????????
--- --- ---
Secondary Products for ADAM Users :
- Moisturizer for the  !Incinerate port on your hand - at least for the earlier less extravagant products -- as in later more expedient times, for the Combat Plasmids there's not so much caring about secondary stuff, AND you don't have the ADAM to spare. Since !Incinerate would be a cruder 'combat' Plasmid, such niceties weren't available - probably just rubbing it with crankcase oil or similar would have been improvised by the 'troops' who had this Plasmid.
-
Actually "!Incinerate" is NOT promotional-wise a good name for something that is supposed to be a household 'convenience' product, and THAT advertisement we see (in-game) would need to be 'Fixed' in the MMORPG. We can use the Player creativity to come up with the whole progression of predecessor products - many possibly still available (MMORPG Player useable). 'Presto Match' (for something like what Booker is shown to use in BaSx) would be much closer to what that advertisement should have been for. How probable is it you get sophisticated advertisement for something like the real "!Incinerate" if Rapture is in the 'civil war' panic/desperation  ??? Not likely. ( ref though Rapture may have been alot more orderly than the game implies even upto the time of BS1).
SO an additional Tonic/Plasmid Asset development process (Attributes, Templates, Tools) for the MMORPG system. Its a bit more complicated when tapping into game mechanics for physical effects, somewhat less difficult for activation appearance (graphics/sounds/animations). Of course you cannot have in-game development of any-old Plasmid/Tonic, as players go crazy with such a game mechanism - the (created outside of game) Player-added stuff would all be coordinated/balanced/limited to match a logical game world, eliminating the usual duplication/recombination/absurd-super-power type things which would usually result. (Same goes for weapons, etc ...)
Any in-game Player Fabrication' progressions would be precanned/well-designed (even if they still have option trees and such other variability. So now you also *ADD* to the game all the malfunction and side-effects and 'trial and error' failure attributes resulting from a more realistic in-game 'Genetic' development process. (Malfunctions/etc.. would be there already as part of any game ADAM use).
For the MMORPG , add (Assets) all the secondary aspects like the various advertisements, user manual/instruction, deployment method for the ADAM product, NPC use, etc. Consider that MANY alternate Plasmids/Tonics may have previously existed in Rapture, but are simply not to be found any more (long gone/used up/past their expiration date, etc...), thus the actual Plasmid/Tonic need NOT be in the game, but the secondary stuff like advertisements might still be (some fairly hairbrained/amusing/proposed bad ideas).
--- --- ---
There is a Rumor :
That in a BaS1 plot 'storyboard', Booker was shown holding up a Rubber Chicken and called it "Demitasse". This may be a reference to the Brouhaha that some game forum people got up to when on seeing some BS2 trailers, they began to wildly speculate, and blew up a mere sign into some new arch villain for the coming BS2 game.
I think somebody just made that 'storyboard' up.
--- --- ---
Quantum Quantum Quantum ...  :
From what I've discovered, the (real world) "Non-Local" (non-nanoscale) Quantum Entanglement stuff is Bullshit (that is the opinion of VERY MANY Quantum Scientists) -- "Local Entanglement" ("quantum coupling") is where multiple particles(simultaneously making a wave) are simultaneously subject to the same 'writing' (state setting) event influences, which through the same local effects leave/create exactly the same state on both (all the involved) 'quantum' particles (which IS doable with certain experimental Physics mechanisms). When separated, they retain that 'value' (as long as 'decoherence' is avoided from the various and many possible external influences/disturbances).
The proposed "Non-Local" Entanglement effect is where  : On such a set of separated pairs of entangled particles, you do a 'read' (which is destructive - apparently ALL observation disrupts what is examined in Quantum Physics) on ONE particle, and determine some measurement of the particles state, and suddenly the OTHER 'Entangled' particle supposedly now is to show the same 'fixing' effect of the other one's change -- supposedly resulting in it now 'reading' exactly that same way). This is hypothesized to still work at some great distance (including when supposedly well outside the range of all logical interactive influences (as defined by normal Physics - usually magnetic/gravity field effects).
Some scientists have "claimed" to have proof of this "Non-Local" Entanglement (ie- a dubious 17 miles away has been claimed). Many other scientists question these results, and even the ability to 'read' those individual Quantum particle's (usually photons which are often used as the 'Quantum' objects which are used in these experiments - which can traverse the distances required) "Value" state without the 'read' action itself causing decoherence between the paired particles, and thus disturbing the experiment. Such findings of Non-local Entanglement so far appear to be wishful thinking, and the result of improper detection (faulty experiments) -- and being more the result of Cherrypicked 'good' results selected from random results -- thus ignoring the likely statistical failure results.
Somehow misunderstanding of ideas like this were employed for BS1/BS2 'Resurrection', and the strange multiple Fantasy Magics in Infinite BS. ('Sound good' Buzzwords people have heard, but haven't a clue about what they are about, and ignorance even for the large part with the basic Physics involved).
--- --- ---
Idea For a (Some) Timeline Flashback Sequence(s)  :
Example of One : A sequential presentation showing off one known section of Rapture, as it transitions/changes through Rapture's different time periods (and little vignettes of things going on for each, and the affect on the Citizens). Continuing upto the current MMORPG time.
Raptures Construction (timelapse of building)
Immigrants moving in and setting up their lives and businesses (the usual complaints)
Normal Rapture street scene (with some transitions across years)
Atlas's Terrorist attack - disruptions to the city, failing utilities, rush to hoard supplies.
Inhabitants furtively trying to stay alive in a 'war zone', businesses shuttered, damage, etc... Others joining their fellow Citizens and Ryan to rid Rapture of the Terrorists.
More Corpses left laying about after order breaks down (alot further) after Ryan is Killed. Survival and Factions forming.
Faction fighting/struggling AND Sofia Lambs crazy followers in a gun battle with some few remaining people who couldn't escape fast enough.
Transition to the present (including finally adding whatever the Player's have done to it - repairs/etc ...)
Leaving the Player standing there in realtime.
Other Vignettes like a Little Sister doing 'Gathering' being attacked, Little Sister being defended by Protector...
A somewhat more complete (added visual component) way of showing 'backstory' history than an 'Audio Diary'.
Some might employ the 'Ghost Story' mechanism to minimize 'finesse' required of the presentation.
Variations and additions (by Players over time) to make rewatching the story chapters worth it.
--- --- ---
Another Twisted Nightmare : Sander Cohen Administering a Trans-Orbital Lobotomy ON YOU  :
Being Told : "Little Moth, The way your body contorts will give me inspiration for new Dance Numbers".
Afterward your mind starts seeing everybody with the face of Elizabeth wearing rabbit ears. And then YOUR realization - ITS NOT A NIGHTMARE .... ITS REAL !!!!!!
Sander Cohen Game Mode (a multiverse where everyone wears 'the mask' (with ears) and hops around) - giant Carrot Clubs optional. A Big Daddy dressed as a Chef with a BIG knife runs about shouting " Kommin Sie Hier Du Gutten Hasenpfeffer !!!"
Batshit Crazy is (after all) a 'relative thing' ... ('Alice Through The Looking Glass' was tame Victorian era entertainment).
Sander Cohen's disembodied voice* "AND THEN THERE ARE THE CARROTS !!!!!"
At the End you hear Brigid Tenenbaum's voice "... I tink dis un ist finally comingk bak to die real worlt .... Up die Voltage NOW, unt standt back !!!"
--- --- ---
Re-Playability Canon Correct :
The Original BS2 Solo Game Progression Could Be Redone in the MMORPG - Except with Corrected Canon and Story/Plot with Needed Corrections/Repairs.
A twist might be - the new game asks you at the BS2 start whether YOU caused the 'Good' or the 'Bad' previously Eleanor at the end of BS2, and have her act differently in the new game depending on that question - whether you played BS2 or not you eventually replayed with the opposite actions. Either : swilling down each and every tasty Little Sister ADAM-dose, or NOT just to see the differences (and basically getting the same rewards anyway - RIGHTTTT... Some lame repercussion for "Choice" THAT was ...)
1) We didn't see most of the city of Rapture (it is huge - the Novel said 20000 population and there are probably still thousands left 10 years later), and the views out the windows do show whole tall buildings wrecked, but plenty of others still with the lights on. Wander about a bit more through Lamb's little Collective to see MORE of what she did to the People there FOR her deluded scheme.
2) Eleanor was 'healed' ? Or rather does she still have the SeaSlug inside her that keeps the ADAM from poisoning her (or running wild crazy, which is what happened to Splicers) ?
3) I thought Eleanor : either as 'Bad' took all the last LS's ADAM by terminating them, or as 'Good' got them to help her somehow (channeling their ADAM power - however *THAT* works) - they weren't healed at least yet (healed I thought was removing/neutralizing the SeaSlug to make them normal - and that boiling off the water in the Life Boat thing required that they still have 'Powers' ... didn't it ??).
4) Eleanor at the end took the 'memory' ADAM from Delta (and I assume consumed it so that he became a part of her - assuming all that illogic/delusion/fantasy of DNA Containing Memories - which is disproved elsewhere) -- there is a 'Bad' ending where you are given a "Choice", and with that choice she doesn't do this.
5) Delta could be remade I suppose much the same way he was originally - a hacked Vita Chamber and whatever components (DNA ?? were left after 10 years of tissue rot, or whatever Eleanor used to rebuild him - The original Delta's Brain Scan N-grams, body from just any old corpse, the same conditioning tapes (selectively modified) and training images applied, an Alpha BDs set of modification Plasmids/Tonics, etc ...).
Actually in BS1 there is another 'evil Jack' ending which had less 'closure' (that Splicer/Submarine vaguary). The world didn't end and Rapture wasn't Nuked, and you hear nothing later of what eventually happened to Jack.
BS2 did seem like it might be a setup for a sequel with Eleanor -- but then we got that Infinite BS, which half-hazardly reused/recycled too many things from the previous games (and also NOT ENOUGH of the good parts), and basically botched the gameplay (amongst many other things 'botched').
--- --- ---
Balloonloads of Crap :
If they (Comstock et al) could look into the future (which the writers made a huge deal about in the story), then they would see airplanes whose shape made alot more sense than fake 'Zeppelins', having non-operating/too-small balloon gasbag features AND wings (all things which actually made the aircraft highly inefficient, slow and hard to dock/maneuver). You have this quantum floaty shit so WHY NOT USE IT PROPERLY ? (Still plenty of decades of RETRO-look available doing that).
Since they had to reconstruct that one 'First Lady' -- now MINUS the Hydrogen (a feeble story of the previous one that went up in flames - it would have been huge and unwieldy and terribly expensive === as only Governments could afford to build large airships). Why did they even build it with Hydrogen IN THE FIRST place (see in future - yada yada...) ??? (So I guess no Prophesying of the Hindenberg disaster then, or all the OTHER MANY airship disasters.)
FLOATY SHIT == EXIST ALREADY (the whole fricken city floats from the start ...) You cannot make local supply deliveries with Zeppelins in Columbia. The barge thingees (which should have been made REAL-early to assist the construction) - YOU COULD JUST MAKE A BIG ONE OF THOSE, NO?. Derp-type-logic apparently was at work there.
Look not-too-far into the future and they have whole selections of different airplane designs (which they MIGHT be willing to try after that Lady Kaboom Disaster ((and SERIOUSLY they DIDN'T hunt down the Vox and exterminate them after that (and that early?)??? Lame-Assed police state ... WHAT the hell are they paying that army of para-militaries for if they can't destroy miscreants in a city you can't ESCAPE from and really can't HIDE in for long ??????????? Pathetic. ))
Why stick to this weirdness when they are shown developing all kinds of other advanced things ?? Zeppelins WEREN'T common in those years yet anyway, so as to be retained because "people were used to them" ...
"Zeppelin_on_the_Brain" Hmmm, I bet they already had a bunch of artwork made up from the start (early when that initial trailer showed that 'Zeppelin' scene) and didn't want to redo it - trying to make it all iconic for marketing WHEN THEY SHOULD HAVE BEEN WORKING ON MAKING A BETTER GAME. Ass backwards thinking which certainly had its inevitable result.
With Crap like this, the Players would WANT to see the whole pack of cultist lame-ohs be destroyed with the entire dimwitted defective city crashing and burning -- *THAT* would have been a great scene. Booker pushing the inevitable requisite 'Self-Destruct control', etc ... Wouldn't have to interfere with all that Comstock drowning scene claptrap either ((though Booker exploding on contact with his other self WOULD have been the obvious cliche)).
--- --- ---
The Columbia Police State :
They show it, but don't have it operate as it would/could/should (such realism would ruin their strange contrived Fantasy plot). Vox and Vox sympathizers hanging from every streetlamp and sconce - gunship barges mowing down the rioting mobs, and terminators cleaning the Vox out of the sewers like rats. Switch to the alternate universe and the ordinary Citizens being slaughtered with Daisy shooting kneeling children as their parents watched, one after another - laughing ... Show the REAL violence of revolution (in the rat cage that was Columbia - NOWHERE TO RUN...) which even BOOKER would be sick at.
But Sorry, still these 'Vox' simply would not exist in the Columbia we are otherwise shown. The 'Police' need only isolate each city section, the cooperative citizens would remove themselves. You would then pull out the people who are found there (directly apprehending anyone obviously not meant to be there, and shoot any that resist). You would then fumigate the section and pull out the bodies (or locate them sometime later from the decomposition smell). There is little pretense of universal 'Rights' the way Columbia is run (Sorry Ken, IT IS NOT America), and nowhere to hide/run (small isolated sections, all cutoff with these big air gaps between them, any attempting escape are machine-gunned in the open). That BTW is IF the inevitable informers, which such a place would have, even made such measures necessary.
If you couldn't get the game engine to cooperate (run the situation in-game) then CUTSCENE the chaos and massive violence and destruction properly to give impact to the whole situation (some scalps on a board hardly cut it guys). 'OOOh too Violent - NOT CALLED FOR' !!!! Not in a game where Booker single-handedly slaughters more people than many small wars/revolutions just by himself.
Such opportunities don't come around often for awesome game scenes, and this one was definitely lost.
--- --- ---
The Manson Family Role Playing Game :
GREAT potential to make an interesting "The Rapture Family" roleplaying campaign in the MMORPG.
Learn what that whole thing was REALLY about. Things that Levine & Co couldn't show (but would be obvious to the unfortunate people who fell under the sway of Lamb's murderous regime).
Lamb's followers who murdered 'unbelievers' (we'll expand on the bloody goodness that we saw only hints of in Infinite BS, and what other shenanigans Lamb used to coerce obedience). You wonder what all those devices in the Sanitarium were for ? Well they were added AFTER Sofia took over the place.
Many of Lamb's followers had to be thugs to enforce her decrees, now that's your path to success !!!
Move up the ranks by selling out your fellow 'Family' (talk them into sacrificing themselves "For The Good Of The Family" to earn PRIZES !!!) Quotas Quotas Quotas... and Lambs Five Month Plans.
Forced labor to actually feed her followers -- productivity was not likely high when their brains are addled not just by ADAM but by Lamb's Collectivist Circlejerk 'Philosophy' (our day's North Korean population might look prosperous and well fed by comparison).
Famous historic event/scenes where the Lambites were defeated and thrown back by the coalition of Rapture Factions (alot of people in Rapture never fell for Lamb's Rantings). Witness the full story of Lambs thwarted ambitions.
Witness Lamb's many failed (and horrendous) "Utopian" experiments - her delusional projects and their human cost.
That final scene where Delta gets his hands around Sofia Lamb's neck (it will always be questioned whether she was already dead when Delta lobotomized her with his drill ...).
Babblers in the Persephone Asylum ranting about multiverses and giant pigeons (crazed uniformed Splicers, ghosts and Sofia's missing finger) -- there's a reason why Sofia no longer went near all those violent ones who were still securely locked up.
Gil Alexanders Full tragic Story (A True Believer Betrayed)
YOU can Rule as one of Lambs local Commissars (like Grace did at that minor dumping site at Paupers Drop). Meet your Quotas and avoid being Utopian-ized ...
Learn Why Tenenbaum cooperated with "Zeus" to send Delta to eliminate Sofia Lamb (a deal she couldn't refuse).
Sinclair's Journey, Death and Rebirth
In another Multiverse, Sofia's name was Charlie, and was another murderous manipulator.
--- --- ---
Zachary Hale Comstock - The Jim Jones of 1893 ... :
But I'm sure Jimmy's cultism was a bit closer to Christianity than Comstock's Faux Christian Idolatry, with himself playing the 'god' part (Kenny really knows very little about American religiosity apparently).
That any large number of Americans would fall for Comstock's Charlatanry is one of the biggest bits of Fantasy in the whole game (and reeks of either massive ignorance or intentional divisiveness on the writers' part).
--- --- ---
Realistic Game Physics :
Can have Player manipulated objects to block movement of Players and NPCs (many games, because they skimp on collision testing and movement endcases, allow objects and Players to pass through each other and through non-static objects.
Usually a realistic blocking mechanism is a source of 'Griefing' in MMORPGs (to the extent many now just let Players and thing simply move through others - which also makes for a lighter load on the Servers)
A more complicated system of reactive objects/NPCs and Player actions allows the terrain and props to be used more ways and to present more interesting situations, but also requires more careful movement and navigation (which now the NPCs have to do as well).
The Rapture Reborn MMORPG would have this more complex movement and obstruction as its less about running about like a maniac and shooting things up, and more about the detailed terrain and actions of things in it.
Similar trajectory interactions (like shooting) then also have to be more detailed and realistic. There is the issue of network delays affecting accuracy of the represented actions -- temporal differences between a Player's Client issuing commands, and another Client or the Server running NPCs being offset in time (the data delay), which have to be arbitrated and resolved and presented adequately on all the Client's displays.
--- --- ---
Voxophone Recordings from 1893 ??? :
So Fink musta started pretty early with the technology stealing stuff (now if they had been titled "Inspirational Mutterings of The Prophet", and had been rerecorded for public distribution from Edison Style cylinder recordings it might've made alot more sense.)
Or is it just more of the sloppy timelining date markings of things without regard for the actual plot ??? (Like they did in those severely flawed dates in BaS...)
--- --- ---
That Paupers Drop Labeled AE Route Sign  :
Why write only that ? There could have been (with more imagination) all kinds of slogans/comments
How bout :
'Welcome to The Land of Lamb'
'Death to the Unbelievers' (with a 'hand' nailed next to that).
'We sacrifice for the Good of all'
'Our Utopia is coming' (what collectivists have always promised but never seem to deliver)
"F#$% LAMB" (crossed out) (an obvious detractor being 'corrected')
'Cindy is a Poopyhead' (a LS scrawling...)
'Prentis you need to fix the broken doors'
And different ones on each Station's sign (you do an overlay Asset over the same basic sign) - you even can do different degrees of grime and damage of the sign boards lettering)
--- --- ---
Another Little 'Plot Twist'  :
Rosalind Lutece playing with her new 'Tear' thingee (device/whatever), and she attaches to Rapture (that seemed to happen alot for some reason - probably because of the dimensional eddy caused by Dr. Suchong saying that the Vita-Chamber hype about 'Quantum Entanglement' (and whotnot) was a bunch of "BULLSHIT !!" ). Suddenly a hook wielding Splicer comes through and eviscerates Rosalind (this IS long before Columbia was built or Rosalind becoming one of those convenient Dimensional 'gods'). Thus 'the nightmare is ended' (all the painful Infinite/BaS stuff never takes place), and just for fun --- the crazy female Splicer just so happens to be ...... Sally's mother (she's an 'orphan' ... remember).
Perp Poster seen in the Universal Transdimensional Accord Enforcement Police station : mugshot of Rosalind Lutece, charged with "Criminal Meddling" and "Damaging of Timelines" - with "Deceased/Obliterated" written across it.
Now Rapture can get back to ITS story without contamination from that later lame game ...
Sooooo many dimensions, soo fatal to the stupid !!!
--- --- ---
Psycho Analyzed This Sucka !!! (The Signs are There ?)  :
Was Bioshock 1's plot some projection of Levine's own dreamz -- striking out at 'the man' to put an end to an allegedly corrupt/unfair world run by rules he doesn't accept, and with a rosy happy ending of 'going home', or heading out to do the same damage to evil elsewhere - (nice simplistic endings which ignore what reality does with such delusions) ? He (in a game) tears down a capitalist system which in the Real World has paid his life's way - He himeself IS 'the man', and so in 'twisted' thrashing hatred he is really cutting his own throat ? ( Creepy Deathwish !!! )
Are his cheap shots at Objectivism actually just some self-hatred ? (the freedom that he has profitted so much from ... benefiting himself ... is so terrible ?) Sophia Lamb's mass murders are downplayed in her delusional acts, where she assumes that she will MAKE everyone 'better' (that delusional idea that 'one knows best' for others ...).
Jack is a mass murderer (BTW, how many others survived that plane hijacking ? ... SO he killed all of them just for starters.) Does that say something about the "hero" that Levine make you use ??? Hey look, this Booker character is yet another nasty piece of work ... Booker never is even allowed 'redemption' -- He is simply removed from Existence (or NEVER IS if you actually use the game's premise of that Mutliverse), and Elizabeth can 'feel good' about a delusion while actually achieving nothing.
Infinite BS is a hitjob strawman against religion (amongst other things), plain and simple. (Hint - "Baptism" causes "Evil" in this self-limited storyline.) With infinite universes, so does "chewing gum" and "humming a tune" (everything and anything actually in all that infiniteness), but those things weren't chosen to illustrate this story.
I won't even start talking about the idea of someone killing their own Father (which YOU are made to act out in this creepy story). Or themselves. As Freud would say - "Sick Puppy" ...
--- --- ---
Those Fancy Views of Rapture :
Seen through the water - a Manhattan like cityscape all aglow in the dark ... Those too tall skinny 'Surface-scraper' buildings. Are they just from the brochures, OR ones shown to Ryan by various designers/architects trying to get 'The Job' ?? Long elevator rides, inefficient (costly) building designs, extra complications of engineering in an already challenging environment, threat of icebergs taking out the top floors -- all balanced against a murky vision few people would see and for views which would soon become ordinary, as it does to most big city dwellers.
-
What of anything real would YOU (Jack) see/realize (Delta and Sigma likewise) being all ADAM-addled, within a mind twisted-about by clumsy 'conditioning' (or better yet, as an incomplete psyche of a 4 year old 'juke box' mind like Jack's) ???? Would not what you'd see in the game be closer to the Crazy Little Sister Doll House vision. Oh, but might that give the 'Twist' away in BS1 (might have been hid some other way maybe ?) -- though it might've been clever for BS2 (BD warpage), and even challenging in BaSx to filter Futuristic Rapture through Elizabeth's 1900s doubly limited experience.
Wasn't to be. (The MMORPG might find some clever Creator Players to attempt it.)
--- --- ---
Your Vita-ABCs brought to you by Calci-O  :
Endorsed by Rapture Public Schools - Vitamins for Rapture's future Geniuses
Of course there's the problem with the Additives which usually make such 'healthy' things taste so awful.
Should Ryan have started adding vitamin supplements to the ADAM Plasmids to try to stabilize his newly calmed-down Pheromone Controlled Splicer Citizens ???????
--- --- ---
Concept Truth :
At the end of WW2, when Steam Engines were still largely the primary propulsion of Trains and Ships, Jet planes were flying, as were German Rockets.
So lotsa 'Retro' elements for 50s Space Race Rapture (a parallel MMORPG game)
--- --- ---
Manic Magpie Filler (Looting/Scrounging)  :
Easy enough to add to any Mission scenario some generic/location-appropriate lootpiles to investigate and sort through. Instead of only the 'containers', there should be actual visible piles of items jumbled together and obscured/covered-by dirt/crap/water/rubble. Likewise there could be Sub-Missions of "Find N of the X Objects" (preferably having something to do with the Mission's theme). Lots of odd items from which the Player has to decide if they are worth keeping (within the game's limited inventory space and encumbrance). Since this MMORPG allows for items to actually be placed on the ground, good stuff might be piled for the return trip, when nothing better might be taking up space (you also don't want to be encumbered if you still have to face the 'baddies'...).
There should be stuff in every corner, possibly well picked over already or sometimes left pristine since Rapture's dark days came (usually if in a closed off location). Alot should not be too obscured so that the Player, by experience, can tell whether there is likely to be anything of worth without actually starting to dig into the trash (a tedium limit). Team NPC's can be counted on to pocket various goodies they come upon (and an order/directive/goals mechanism would allow the Player to give guidelines to what is preferred to be obtained). Various mementos of Missions would be a likely thing to include.
--- --- ---
Geothermal Power Generation :
Heating water to generate steam (water injected into volcanic vents). Super heating of water under that much pressure (more energy in the steam/water than at Surface air pressure).
Heat Exchangers/Superheaters (high efficiency for power conversion and control of "working fluid")
Turbines, or Reciprocating engine (being easier to make and repair with lower-tech materials)
Condensers using the Ocean's cold water (steam may go on to feed Rapture's fresh water supply), needed to get rid of the waste product steam (venting into 280lb sq in ocean pressure inefficient) ...
Conventional electric generators. Some 'pumps' may be geo-steam powered (all that hot water that needed transporting across Rapture)
Southern part of the city is closer to the volcano's center where there was the greater geothermal activity (and the seabed being more unstable).
--- --- --- --- --- ---
.
.
WARNING - This Website is    *** NOT SAFE FOR WORK ***
.

.

*** Warning - Fanboi Head Explosion Zone ***
Contrary Opinions are Being Offered HERE !!!!
---
---
---
---
Drink *CalciO* And Achieve Greatness !!!
---

.
.
.
.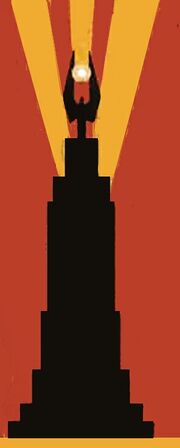 .
.
.
.
.
.
.

.

.

.

.

.
.
.
.
.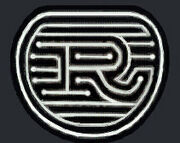 .
.
.
.
.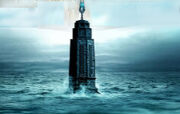 .
.
.
.
.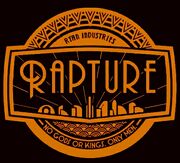 .
.
.

.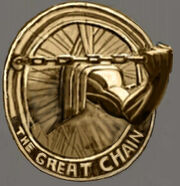 .
.
.
.
.
.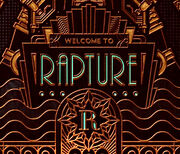 .
.
.
.
.

.
.
.
.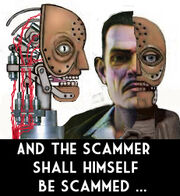 .
.
.
.
.
.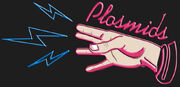 .
.
.
.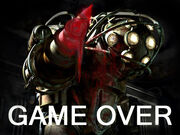 .
.
.
.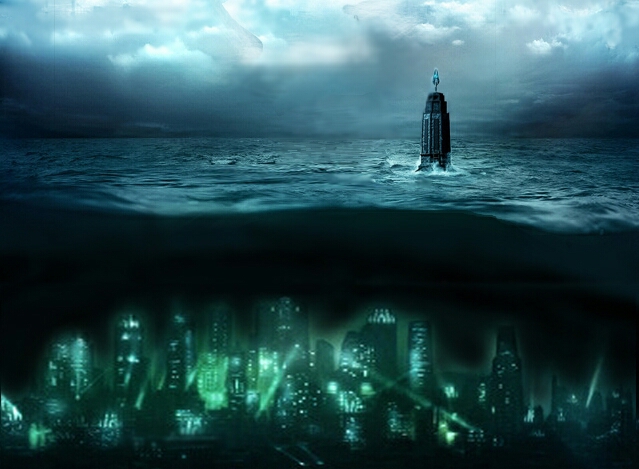 .
.
.
.
.
.
.
. .

.

.
.
.
.
.
.
.
.
.
.
.
.
.
.
.
.
.
.

.
.
.
---
WARNING - YES, This whole Wiki is a 'Thought Experiment', and YOU are the Test Subjects !!!!! (So are you Alive or Dead as per this whole Concept ???)
---
.
.
---
*WARNING* - This MMORPG contains blood and gore, intense violence, mild sexual themes, strong language and use of alcohol and tobacco.
---
.
.
---
*WARNING* - Fanbois May Find The Content of This Wiki Confusing and Distressingly Contradictory to Their Mindsets. Head Explosions May Result
---
.
.
---



.

.

.

.

.

.

.

.

.

.

.

.

.

.

.

.

.

.

.

.

.

.

.

.

.

.

.

.
.

.
.
.

.

.