--- --- --- --- --- --- --- --- --- --- --- --- --- --- --- --- --- --- -
Lots More fabulous items/ideas for a Bioshock Rapture MMORPG
--- --- --- --- --- --- --- --- --- --- --- --- --- --- --- --- --- --- -
Part 112
--- --- --- --- ---
Infinite Zeppelins :
Assumed - Zeppelin shape picked because people would trust it rather than the magic Quantumz technology ("THERES NOTHING HOLDING IT UP ... AAAAAAHHHH WITCHCRAFT !!!!!!!!! BURRRN ITTTTT !!!! ")? Except that maybe they wouldn't, as "Zeppelins" themselves were NEW with plenty of reports of crashes and deaths in the real World for this kind of craft (and everything else that tried to 'fly' at that time). The first demonstration (real) Zeppelin was in 1900, so what was used for Columbia before that ?? Take a look at how simple/fragile the early airships were.
Regular airplanes were about the same, so why not use THAT pattern ? Why not a flying Steam Engine shape (something known to be well proven to most people) ? Barges/Gondolas with tops/walls on them so people WOULDN'T feel like they would fall to their deaths from them ??? (Oh, that's right, THAT would get in the way of the 'Death From Above' killing leaps you get to do in the game ...)
Angel shaped ? (Nah, too logical, and wouldn't fit into that story setting - No Way, No How, nope nope nope ...)
Any of *those* maybe instead of the game-used clunky design, which has significant issues mechanically (which in hindsight mattered virtually nothing as too much is Fantasy. So 'never mind' ...)
"Lets have Zeppelins!!!" (said at the Denny's design meetings)
"But the whole city is flying and IT doesn't look like a Zeppelin ..."
"But we have to have Zeppelins because people know what they look like."
"Except they don't have wings and are really made of thin cloth and have teeny-tiny passenger cabins underneath, and aren't so small ..."
"Dammit !! Its all powered by Quantum stuff, so Stop Dis'in the idea. We are going to have Zeppelins no matter how stupid they look, 'cuz that cool scene with the rockets streaming out of it."
-
Actually, come to think of it - 'Songbird' might've better been of an 'Angel' form (especially since it was finally reduced largely to non-interactive precanned scenes). The stitched together bat-parrot maybe had less expected connotations and symbolic baggage, AND if they did it poorly then it would clash with what people expected an 'angel' to be. Empathy with Elizabeth ? We didn't see it trying to stuff a giant worm into her mouth...
--- ---
When Did Sofia Lamb Arrive in Rapture ?  :
What year would the 'closed in' feeling have reached sufficient impact on the population for Ryan to recognize a problem and then take action ? (And then time for his Surface Organization to find a qualified Psychologist who was willing to come to Rapture ...)
Large numbers of people would start arriving as sufficiently complete sections of the City were ready (at least by 1948 ?), and then full immigration population to around 1952 (and then mostly stopping). Many people who were susceptible to the alienation would probably start reacting within a year of their arrival. Time might be allowed for things settling down enough for Ryan to have time to become concerned. Adjustments may have been made to try to alleviate the problem while primary construction was still in progress (interior modifications could go on even after that).
This timing ties in to when Ryan Amusements 'Journey to the Surface' was built. Evidence (Audio Diary) indicates that was AFTER Sofia arrived, and in that 'Ride' it talks of children 'writing' to friends on the Surface who also might be the kind of people who would want to come to Rapture (so ride NOT completed after 1952, and strangely that part of the ride modified to omit that after 1952).
So the combined evidence points to her arriving before 1952. Conjecture about how soon after the residents started arriving.
Eleanor's age likewise sets an outside limit (being something around 17 when BS2 takes place in 1967) making Lamb's arrival prior to 1950.
As usual, details are vague (no Audio Diary of Sofia Lamb's impressions of her arrival with a date given).
--- ---
Another "Missed the Boat" Moment - The Game Writer's Opportunity - LOST  :
BS1 hacking - if you had gotten better results - like the longer the 'pipe' you were able to build ... (Simulating YOU being more invasive to the circuitry in the time alotted to you.)
The picture shows examples done on 'hard' mode (once you did it enough it got pretty easy).
What kind of payoff for a longer path ? Cheaper stuff (all you pay in), Freebies in Vendings, more goodies in the Safes ( ? not sure why more of anything - its either in there or it isn't), a Friendlier Security machine (how ? faster reacting... won't shoot you by accident, More Flybots called ...) Smarter Flybots that don't get lost/stuck (this would have been nice just in general).
--- ---
Pretty Pretty ... Why is There Sealife Inside Several Places in Rapture ?  :
Various sealife of different kinds might have bioluminescence (the typical depth in Rapture at 'street level' 600 feet down is DARK). It certainly made for pretty looking exterior terrain props in the general darkness of Rapture. But INSIDE ? It implies that Outer Persephone was flooded at one time (for long enuf to grow like that with rotting corpses to feed the bacteria and up the food chain). Though the presence of growth unfortunately is more likely the product of the level artist's reuse of game Assets, rather than any intended story detail.
--- --- ---
Battleship Bay Beach & Water  :
Another 'scene' which doesn't quite work in a non-magical world. A Pretty Niagra Falls draining the 'Bay' and those miniscule water inlets (can you say "Undertow swept me to my death" 3 times real fast ... even for that insufficient water replacement mechanism still needing excessively massive pumps - quantumz pumps, no doubt !! ). Where 'Surfing' or 'Swimming' there is a method of public execution or suicide ?
Having the Falls FACING the beach MIGHT have made 'more' sense, and been more spectacularly scenic for the patrons (and the game terrain).
The scene didn't really need the 'falls' - except because it "looked good" (these 'scene's are planned out first, *THEN* the storyline is built around them). A spectacular 500 foot high waterfall is so much better than one invisible to the people on the beach, and also justifies the 'surfing' (water then flows TOWARDS the beach as mentioned is needed in the book "Surfing For Imbeciles and Game Developers".)
--- --- ---
The "Irish Problem" Was Sooooo 1860s.  :
By the 1890s they were the police and the firemen, and well established in the business communities. These writers need to get their history straight. By 1900 massive numbers of Eastern European Jews were starting to arrive. Wasn't Levine recently playing up his (never heard of before) "Authentic Character Diversity" ??? Or is THAT kind of racism/bigotry just "too controversial" for this game's endless hype on its supposedly dealing with 'real' social issues and the alleged shortcomings of 'America' ????
--- --- ---
Unde Vigores ?  :
Rosalind : "That ghastly Fink fellow has been busy of late. He has sent his minions out to prowl the city, on the lookout for Tears wherever they might appear. They are armed with camera and Voxophone. One could only presume he is no longer content to steal patents from his own reality."
Camera and a Voxphone... Riiiight....
Yes, if only you just had to see something to then build it and then make it into a practical consumer product. What's that line -- "The Captain has asked me to make a mneomonic-memory-cell with stone knives and bearskins..." Fink is a caveman trying to make things from 50+ years in his world's future when he hasn't possession of ALL the associated skills/knowledge/tools/materials (and not really even a good look at whatever the thing is/has to be). He might not even possess (about each thing he is supposed to have stolen) what primitive corresponding knowledge exists in his own world.
"Gee-net-ick manip-u-lay-shens ? Sure - I'll just whittle one up for you if you give me a week ..."
The thought, sweat and brilliance of hundreds of thousand of people it takes to create such things and Fink pretty much just gets it done by waving his hands at it. At least Harry Potter is given a Magic Wand. Game writers create fictional things that don't actually have to work, and they generally avoid explaining them -- particularly when they really cannot work, and when what they write is an impossibility anyway. Garbage out of a hack writer's brain turns into fetid garbage flowing through the game.
--- --- ---
Another Game Asset : Puppet Show TV Program  :
Common in the 40s and 50s, those horrendously bad production values (par for their time).
The same animation producing Tools (used for NPCs and various Denziens of the Deeps) can be employed to animate/choreograph such 'episodes', with amusingly bad/inane stories and subject matter, all with much less precision and gracefulness.
Standard Character Puppet (from popular Rapture kids shows) would be available for use. (As usual, the Player Contests for creativity and bizaare productions could bolster Player interest in creating and moreso viewing this type of Asset).
Such puppetry was also commonly used for commercials. New Rapture is likely NOT to have reachieved the mastery of the technical abilities for its television programming, thus efforts done via simpler means such as this.
This mechanism (puppetry) could even be employed in tutorials for the greater (primary) use of the Tools for the game's creation of unique content in Mission Scenarios (Lots and Lots of Examples - Which Basics can largely be 'Cut-n-Paste' and then tweaked/customized (Templates ...) to generate adequate results.
--- --- ---
Easter & Sons Premium Automated Stallions (Established 1904) :
And before 1904 ?
Before that, Columbia had real horses for 10 years ? Either way, the disconnected design of the city is one problem, and all those levels (horses don't go up stairs too well). Slight problem getting them to ride the Skyline, or even to get on a 'Tram' or 'Gondola'. Even with ramps, dung and urine makes a slippery mess and WAS a real world issue ...
Now a Flying Mechanical Horse ... now THAT would have been interesting. (Comstock riding in a Chariot behind some ...) A shame.
"Developed by Fink Industries for our troops" ... Cavalry enemies might have made a nice change (and another target type).
"family-owned business" ?? But it says "Developed by Fink Industries" that seems a contradiction.
---
---
I don't think the developers understand how horses legs or wheels work too much.
2 front legs (a horse's power is in its rear legs), mechanism out of phase and mismatched in ratio to the much larger 'wheel'. Trying to get traction (especially when heavy wagons are mentioned) using narrow wheels on cobblestones, or even any better road surface, is totally ineffective (it is why we have large rubber wheels on OUR cars). It might run well enough downhill.
And LOOK - Magic blue crystals. Exactly how do (the assumed) 'quantum particles' generate power ? These thing's "motors" must be inside the contraptions backside (*** horse's ass joke needed here ***).
Now having one of these things breath 'cold' and forming an icey slime trail as it glides along while chasing the Player -- THAT may have been one of those 'scenes' we would want to see (and then shoot the hell out of it). Of course at that point it should have been "Easter & Sons Premium Automated Snails" .
--- --- ---
Vigor Advertisements and Machines Selling Them all over Columbia :
But no one (those racist bigoted white Citizens) ever seems to have any of the Gear/Vigors/other gimcracks the Player gets so many of (often found just laying on the ground).
Numerous advertisements aimed at Citizens who never seem to have bought any of these 'Vigors'. Indeed most seem to cost a years salary... (machines accessible to the City's enemies .. now thats very thoughtful of them.)
Couldn't we have had these enhancements just be seen used in Pre-canned viewed scenes where you might have a Joe Q Republic citizen turn on some Vox scum (all being a fixed sequence NOT having to deal with the Player's wildcard reactions/interaction). Or possibly some 'first shot' general NPC use, where the situation can use its precise intial placement and positionings so it can be simply scripted (no tactical intelligence required ...).
Most of the problem is : that having NPCs actually tactically use the Vigors properly - ESPECIALLY in combinations - is fairly difficult to program (AI takes skill, effort, time, and dev $$$). Instead repetitious genericity is what you get in these games.
-
Huge Signs on Things in Columbia (and Later in Infantized Rapture)  :
When was the last time you saw a sign that large even in our world ??? Somehow the devs think that something blown up in scale will cover for the general lack of unique detail.
-
Columbia : Even if they had German SS style slave labor to lower expenses, where did all the money come from to build such monstrosities for so few people ?? Back when most people couldn't afford to buy a small house, and rich people were too smart to fall for a Charlatan like Comstock, there simply WASN'T money for this hugeness. Huge signs, near empty voluminous shops - its kinda bass-ackwards there.
--- --- ---
http://en.wikipedia.org/wiki/History_of_the_telephone#20th_century_developments
"By 1904 there were over three million phones in the U.S"
No Telephones in Columbia ?? Can't use the excuse that Columbia was launched in 1893, as they existed then too AND at the same time Columbia is shown with all this other advanced stuff that wasn't invented for decades (or ever).
Telephones WOULD be presented as modernity in (THEN) America (Columbia the Show City, paid for/organized by the US Gov).
And the place hasn't fallen apart like Rapture had (though it would have been fun with the Phones in Rapture to get some deranged Splicer on the other end ranting at you --- a dozen or so different Rants would have been sufficient mixed in with dead-lines and busy signals, buzzings, and ringing but with no answer). Heh - getting Andrew Ryan on the line, but then it turns out to be a crazy prankster Splicer.
Same gimmick phone events for Columbia :
The Informer's Hot Line (report anyone not 'holy' enough, or seen fraternizing with the 'lesser' races)
City Maintenance - Report a malfunction before something bursts into quantum flames ...
Police - use the "Come Discipline the 'Servant' Service" (Policemen love their work...)
Pray for/to the Prophet (Toll Call)
City Planning department (My residence isn't voluminous enough, I would like an upgrade.)
Prank call - "Do you have Prince Albert in a Can ?" Well I just saw him in a trash can at the park...
Phone call from the Luteces ... "What the Hell is Taking You So Long ..."
Interesting Phone directory entries - Comstock's number (used for a prank call by Elizabeth)
Clues used in some part of the plot.
Cliche phone call by Elizabeth - some long inane teenager type dialogue for 20 minutes
Pizza delivery callback ... (Oh that's right, no conscientious WASP would ever eat such foreign Papist muck)
--- --- ---
Some Truly Stupid Things I See in Some MMORPGs :
Minefield of Monsters - the games are such shooting galleries, that they have to lace the terrain with opponent objects/monsters/enemies - almost laid out in a pattern like a minefield. Most stand there all day for no apparent reason, and you can hardly go 5 seconds of movement in a straight line without activating another one of them (bad if you are trying to maneuver while fighting one already, or retreating, etc...). Because they are spaced so close together, they have very small activation areas (for their simple 'activate/run at you/attack' tactics), and so behave like they cannot see you when you are only 25 feet away (or often when you start fighting one of their compatriots closeby they get no assistance unless you are in the activation range of the that other close enemy). Dumb and stupid like ducks in a shooting gallery.
Respawn rates are so fast that the 'opponents' generally reappear after only a short time, frequently when you are fighting the next one a few paces away - so you quickly have no retreat path. Even better, they will respawn (appear) right ontop of you (the programming to prevent that really is Programming 101 stuff .. thus that much more pathetic for the games designers/programmers). If its a hard/challenging fight and takes longer, THAT is when that short timer and enemy repawn will foul your activity. No attempt is made to have respawns come from someplace else, all just appear like magic.
This is all because of very simplistic programmed behavior for most sandbox situations, and the fact that in MMORPGs new territories (expansions) are swamped with Players playing through exactly the same paths (Quests/Missions), and the 'ducks' have to stand up/reset when they come back around for the next swarm of Players to kill. (Of course this itself was to counter the 'Camping' activity (ie- WOW) when certain opponents only respawned a few times a day/hour -- and beating that one opponent HAD TO BE DONE to progress down the Quest chain/arc - people waited for days to try to get to do the activity with that one opponent/activator).
-
Server Bubbles to the Rescue - create an area the Player (and Party/Group if they Player is in one) which is isolated from outside interference and can be laid out more realistically, and lose all the restrictions/contrivances that make most MMORPG situations so feeble/generic. The Server can create the Mission area/props/objects On-The-Fly with any variation needed, and do whatever complex things are required WITHOUT complications from interference. Rapture with its endless ruins and odd little corners can alot this flexibility. No more "You Do Not Have The Corresponding Quest" access blockage.
--- --- ---
Lutwidge Activities (Someone Needing Watching...)  :
Lutwidge apparently was trying to cover-up/obscure Rapture, trying to gain favor with Ryan (Lutwidge thought himself worthy to be in Rapture).
Why would Ryan have stiffed Lutwidge in 1952 (when Rapture's primary city building was finishing) and stir up trouble ? The account given by Lutwidge may be his own delusion -- because he couldn't accept that his commercial deal had been finished (and had probably been notified well ahead of time of that happening by Ryan's company). But disregarding that, Lutwidge kept accumulating the materials he sold on (and got stuck with them).
At what point had Lutwidge pieced together enough to realize what Ryan's big project was, and very much desired to go there - but then was told to 'piss off' (as McDonagh would say).
Ryan (through his still substantial Surface Organization) would have been running many disinformation projects (of all kinds), and Ryan probably had Lutwidge watched as Lutwidge imploded. Reports of Lutwidge's "odd" behavior from anonymous sources may have reached the authorities.
--- --- ---
Those Fricken Huge Windows :
Real World buildings at Rapture's time generally didn't have huge windows. And in Rapture, buildings cost many times as much to build as in any Surface city (not just the difficulties of its undersea location, but also that the windows have to be overbuilt beyond the strength of German WW2 bunkers to withstand the ocean depth's pressure). Big windows require big, more complicated, walls of metal reinforcement.
It was not just the expense, but because they were a liability - even ones just above the surface from wind, and that's hardly with some 280 pounds per square inch constant water pressure pushing on them from the outside, as they are in Rapture.
SO you would have smaller well supported windows (the window pane transferring forces - inward compression onto the building shell structure, a strong metal frame's tension (tensile strength) pulled against towards the outside. The wider the 'glass' is, the harder it is to make it stay flat and not bend/bulge inwards at its center where leverage is maximized. The window's design must work against those forces. The force increases linearly with the window's size.
Few composite windows we saw were curved or domes (which act as arches to horizontally transfer the in pressing force). Most important would be many of the glass panes themselves having that shape - employing curves to oppose for the pressure forces. We saw some ROUND windows, in Paupers Drop, which helps assist in minimizing the force leverage at the window pane's center.
Neptunes Bounty had huge windows (needlessly, except to 'look good' for the game scene). Even more HUGE windows were seen after the 'Big-ification' in the BaS DLC -- Infinite-itus where they got stuck the style of huge volumes, for a place that should have been more closed-in, as per the original/previous visions of Rapture.
--- --- ---
Money Money Money Made Rapture Go Round :
Ryan was only something like 35 years old (born 1910 ?) when he started to build Rapture (around 1945-46). To do THAT then, he first had to have the money (at least be in the $100s of millions in wealth category, even with other big investors involved). Likely, he would have made his start in the late 1920s (with the opportunities of the 1930s being less, but possible), and with war work in the 1940s adding additional growth. Was he like Howard Hughes, who already had a family fortune/business to start him off (and a few years earlier)? Ryan's father may have accumulated some in "The Roaring 20s" while Andrew Ryan was still a teenager.
To actually build anything like Rapture (even scaled down quite a bit from that ridiculous skyline implied size), he probably would have to have been IN the construction industry to get 'inside' (expense cutting) knowledge/resources/knowhow/confidence to do a project that big.
He would have to convert/sell off much of his Surface industrial empire to get the funds needed - something hard to cover up, and likely taking a sustained period of time (to recover the majority of its worth). The Post-War US expansion period would have been a good time to have that happen.
Example - The Rockefeller Center building complex (6+ million sq ft) in NYC ate a huge chunk ($250 million in 1930 money) of that very wealthy family's assets (making it a big gamble in the Depression period).
It is unlikely Ryan could quickly borrow any more than what his companies were worth, and investors complicate hiding creative bookkeeping. Thus causing a slow sell off, and even possibly growing his businesses in the boom of the late 40s/early 50s to pay for Rapture. The other big Rapture investors would probably do likewise.
--- ---
Another Post-Ryan Faction - The Telephone Company - RT&T (Rapture Telephone and Telegraph)  :
Telegraphy being the basis for a 'data network' which might/probably would have been immediately seized upon by Rapture's innovators in its 'Golden Age'. Communication is an important part of Rapture's infrastructure. Possibly centered in Minervas Den, as alot of that operation made use of the web of telephone lines all across Rapture. Ryan preserving its operation would be critical, and even after the Chaos started, its self-organization could make it a significant 'player' in the power shifts in Rapture. Other factions interested in stability an communication's utility would ally with RT&T.
SO yes there probably would be various Phone Company flavored Splicers : Linemen, Operators, etc...
--- ---
Rapture's Pneumo System Should Have Been Part of the City From the First  :
It Would (should) have been planned/built into the city's design (retrofitting is costly). Such systems existed in many of the World's big cities, since the turn of the century.
1956 (the plaque commemorating finishing it by Rapture's 10th anniversary) then is a bit late, but perhaps that was the FINISHING of the AUTOMATIC system (versus a mixed system/piecemeal private/manual system). Early (real world) auto-routing systems had been a bit crude for a citywide automatic system to work (so McClendon Robotics to the rescue ...)
--- --- ---
THE COLA CONUNDRUM :
This stupidity of Fink looking at things through Tears and then suddenly producing products ...
Imagine he has a glass of Coca Cola in his hands and even sipping it, yet he cannot replicate it worth a damn. Is he (or anyone in Columbia's small population) a skilled expert in flavoring soda syrups ? The human tastebud is quite discerning, and can tell a knockoff almost instantly. There is a reason the formulation is kept secret by the Coca Cola Corporation.
Now present Fink with things even more complicated. What will he really be able to reproduce AND make work properly ??? Answer - virtually nothing (the real world doesn't work that way). So he has 'help' ? No that would be exactly the same -- little understanding, no skill, no materials, no tools, ontop of getting only a mere glance, which ignorant game writers propose tells all that is required. A travesty of a farce of a mockery of a sham -- writers of fantasy peddling mere window dressing for a shooter game. IF no consistency in this, then what consistency for their pretend 'social relevency' (which turns out to be even more ludicrous than their made up psuedo-science). Below-par as a shooter game, dumbed down and not as good as the older BioShocks. 'Game of the Year' brought to you by their $100 million marketing budget (about the same as their cost of producing the game itself. Did the game even break even with its expenses ??? )
--- --- ---
NEW AND IMPROVED !!!  :
Rollon and Handy Wipes for ADAM dispensing (none of those painful needles or vile tasting and tummy distressing 'Drinkables').
A later feature for ADAM products should have been a 'Heal' for the knitting-needle sized hole you put into your body with the needles (and maybe a builtin anesthetic as well).
Likely there WOULD be topical application for a component part of a 'Plasmid', which affected a certain part of the body (ie- how does the Plasmid know which hand to grow the *whatzit* on to shoot the *whatever* ? ).
--- --- ---
Variables And Constants :
There is ALWAYS "The Player made into a Pawn, and the Foisted 'Twist', and Alot of Sloppy Illogic" Those are the CONSTANTS of bad game writing. The VARIABLE is how badly the details are done.
Seriously, Quantum Physics is about there NOT being "Constants" - How could they not get that basic thing ??? (Sorry Kenny, infinite worlds exist without the lighthouse/man/city if you actually follow the real multiverse hypothesis.)
Good writers justify things consistently, and write a plausible story to explain the particular situation they are trying to portray. The human element is The Story. The technical details are only an effect, a setting. Willy-nilly making shit up, particularly about "Science", is just HACK writing.
Another CONSTANT is that simplified repetitive Combat Mechanics and Scenarios in A Shooter Game SUCKS.
--- --- --- ---
Some Plasmid/Gene Tonic (Predecessor) "Tools" were Created and Used for People's Occupations/Common Chores :
Electrobolt -("Sparky" ?) for jumpstarting machinery, maybe for small electric spot welding (the hand buzzer shock joke would have been an obvious 'conversation piece' fad gimmick). Massage therapy with electric stimulus enhancement is mentioned in-game. Secondary effects might be 'insulation', which functioned to keep the user from shocking themselves.
Incinerate! - (bad name for a consumer product "Flame-O" ? Zippo ?) for lighting stoves/cigarettes. Small welding ??? (if you could get THAT hot, and sustain it for long - making a combustible organic material and igniting it in a chemical reaction ins't that hard). Flesh burns, so some kind of fireproofing effect.
Telekinesis - for lifting/moving things. (Or maybe it is just easier/tireless manual lift/fetch with no sense of 'strain' -- a kind of delusion ?) Strength enhancement to make it hardly seem like you threw anything...
Teleport - to save time getting places (again a perception of speeding up time rather than a real physics breaking 'Teleportation') "Time flies when you are Having Fun" (your brain overwhelmed with endorphins maybe ?).
Insect Swarm - for pollinating crops, disbursing chemicals - some kind of static (electricity/electrostatic ) dispersal projection (Please, not real bugs growing out of your hand ...)
Delusions of the 'bugs' is related to what junkies sometimes see (cliche).
Ice freezing thingee (Winter Blast Plasmid, Ice Storm Tonic) Best without the blue crystal things growing out of your skull (though sideeffects may feel like it) . Yeah, that sideeffect could be overlooked by people... Really in a limited way this wouldn't be much more than a party trick (people DID have refrigerators in Rapture after all). The 'Glue' effect it evolved out of may have had more utility. Possibly a Cake Icing spraying effect ?
Brainboost - ("Smart Pills" "Concentration", "Focus") would have obvious uses (effects are to get more natural brain power working on a problem without distractions). Brain Boost would be popular, especially considering this is a technical society. There is also nice opportunity for much of it being 'Placebo Effect' to help with the claims about its effectiveness. Liquid Meditation ....
Other Tonic types might be for dexterity/coordination/speed (accelerated nerve stuff). For some reason these didn't seem to have as many sideeffects, but maybe they increased as the products evolved into more powerful types (or Fontaine/Atlas no longer cared how he maimed his followers, and simply needed MORE crude/easier-to-produce ADAM weapons).
Many ADAM products were advertised as intended for self-protection/self-defense uses (though, if produced that much earlier, what kind of society existed in Rapture that you NEEDED such stuff ?? Compare the price of Buying a gun/lock/lights VS staying hyped-up on expensive ADAM stuff constantly ?). Advertisements though do not mean the majority of people ever bought or used the ADAM products, and the product video tutorials we saw were 'trotted out' later during the Civil War period, when such things WERE used much-much more.
Many early ADAM products were shown/advertised with smaller/simpler implementations than their later Combat Version use (which the Player got in BS1 onward). Improved abilities of thinking or manual dexterity or strength, all those have obvious normal life/work advantages (if they are as effective as claimed).
ADAM was also useful (first) in medical treatment/surgery, and therapies use for various medical conditions. Earlier, that may have been the majority of ADAM use, until later discovered sideeffects could be identified and refined for useful actions. Incinerate! and ElectroBolt (which we used), are extreme examples which probably were not in their final form BEFORE the war (and had more utility/tool value instead of 'zapping'/'crispifying' people).
Regeneration of the Brain might be a useful therapy to deal with ADAM (and other) damage sideeffects (particularly later when ADAM use started noticeably causing such things) and then exercising the brain to reform/relearn upon the regenerated tissue.
It was also a social thing, a novelty, a fad, and some people looked upon it as a desirable attention getting luxury (quite expensive at the start and in-demand when introduced for 'flavors' with fancy new features). People were convinced by such people as Steinman - that there was "No excuse to be plain when you could be fair", into using ADAM products for pricey cosmetic surgery. Further developments improved competitiveness in certain activities and supposedly impacted jobs (possibly more perception rather than in actuality). Most everyone later seemed to be in a position that they could afford to use ADAM products ( inexpensive use evidenced by the expanded widespread advertising ).
Consider that In Real Life (a working society) there is NO WAY you would have an entire society, especially an Objectivist one, all 'on' (using) the same untested drugs. People just aren't that stupid ... OR at the very least, many would be scared/cautious of such risktaking. Some might not even have the money available for it. Just a few rumors of bad side-effects (made visible in a Free Press ...) would have many people think twice and avoid ADAM. The Newspapers wouldn't be able to stay away from writing stories about such horrible things. Given time, the defects would have publicly been made pretty obvious (quite early actually), and would prevent large numbers of people from wanting to use it.
-
This "Addiction" - what kind of symptoms ? The greater and more debilitating they are, the more visible/obvious they will be (and off-putting and frightening) to many people. The story is that the symptoms didn't manifest in any significant extent (and thus the actual use levels early were fairly low or of less complications). A simple mental calculation done by a potential ADAM product user : Do the Gains outweigh the Risks ?? - for carnival trick fad type ADAM products, many people may largely avoid them or abandon them when they 'got old' (particularly if other Technological Avenues are as good or better, or cheaper - exciting innovations in lots of other technologies were possible in Rapture).
While things were 'normal' in Rapture, and ADAM supplies were cheap(enough) and available, then many people might keep their addictions under control. Many people's use might be 'casual'. Only later they might get desperate, as Atlas's monsters were stalking the streets and disrupting the whole City's society. From the story : many Citizens then needed/sought some equivalent measures to defend themselves (even Ryan's trained security men couldn't easily face the Splicer's advantages with standard weapons). Guns probably would still be the chosen method (many men had been soldiers in the previous WW2 years), and just because a Splicer can shoot fireballs out of their hand doesn't mean they are particularly accurate or invulnerable to bullets.
Supplies of ADAM then (at the start of Civil War) also were disrupted, just at a time when many more people became users. This was 3+ months after Fontaine Futuristics operation was disrupted (Fontaines death and the 'Seizing'). So WAS the old production level of ADAM even equaled by then ? Let alone there being enough ADAM for many times the previous demand, after the Panic being created by the Kashmir Incident and other escalating dangers ?
--- --- --- --- --- ---
.
.
WARNING - This Website is    *** NOT SAFE FOR WORK ***
.

.

*** Warning - Fanboi Head Explosion Zone ***
Contrary Opinions are Being Offered HERE !!!!
---
---
---
---
Drink *CalciO* And Achieve Greatness !!!
---

.
.
.
.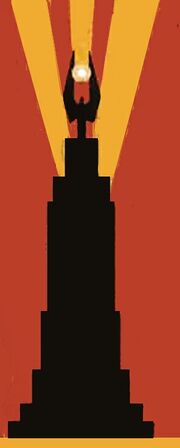 .
.
.
.
.
.
.

.

.

.

.

.
.
.
.
.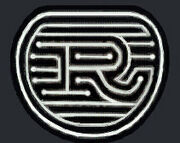 .
.
.
.
.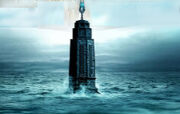 .
.
.
.
.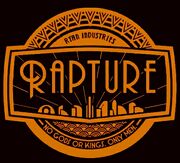 .
.
.

.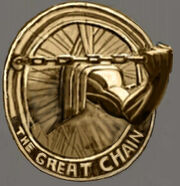 .
.
.
.
.
.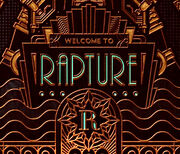 .
.
.
.
.

.
.
.
.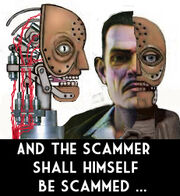 .
.
.
.
.
.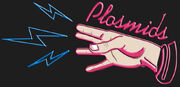 .
.
.
.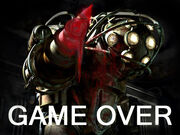 .
.
.
.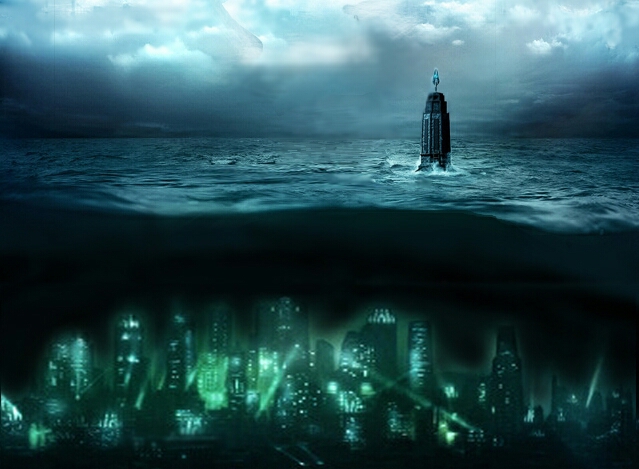 .
.
.
.
.
.
.
. .

.

.
.
.
.
.
.
.
.
.
.
.
.
.
.
.
.
.
.

.
.
.
---
WARNING - YES, This whole Wiki is a 'Thought Experiment', and YOU are the Test Subjects !!!!! (So are you Alive or Dead as per this whole Concept ???)
---
.
.
---
*WARNING* - This MMORPG contains blood and gore, intense violence, mild sexual themes, strong language and use of alcohol and tobacco.
---
.
.
---
*WARNING* - Fanbois May Find The Content of This Wiki Confusing and Distressingly Contradictory to Their Mindsets. Head Explosions May Result
---
.
.
---



.

.

.

.

.

.

.

.

.

.

.

.

.

.

.

.

.

.

.

.

.

.

.

.

.

.

.

.
.

.
.
.

.

.
.
.