--- --- --- --- --- --- --- --- --- --- --- --- --- --- --- --- --- --- -
Lots More fabulous items/ideas for a Bioshock Rapture MMORPG
--- --- --- --- --- --- --- --- --- --- --- --- --- --- --- --- --- --- -
Part 108
--- --- --- ---
Songbird :
Another regurgitation (Barfbird)- of writers trying to come up with (as in largely copying) a game icon equivalent to the Big Daddy (the 'Mothman' concept was even moreso a BD clone). Songbird appears all kludged together, when it could have been far prettier (like half of what went into making one of the Vending Machines) with a fitting Columbia themey style -- it was a 'one-of' primary plot prop which should have been made to impress (for it to serve as the City's enforcer/protector/whatever).
Wouldn't an 'angel' have been more appropriate/logical, instead of something that looked like it came from the infernal regions (or is that too logical ?)
With far less reason justifying it (the BD were man sized, not giant whaterver-the-heck Songbird was, which can fly ). AND then, after all they Hype, it is pretty much reduced to being a canned prop -- very little free/general interaction with Player.
Perhaps all that mediocre scripting effort on Elizabeth was so hard that doing similar/greater for Songbird just cost too much ... alot harder than they assumed). Free 3D movement on a level map would have required much more complex terrain data and behavior logic (2D and the "Platformer" type terrain Booker/Player used is far simpler).
Inhuman/overscaled sized ... so the game maker's logic being that bigger must be more impressive/better?? (couldn't they have made it even bigger then ?? Make it as tall as Comstock House ? Comstock's monsterous Robotic Golem ...) IT must half destroy buildings to get into much of the City interior places (unless ? they had many big 'bird-flaps' for its entry).
Technology ? More Quantumz floatyshit ? Wings, when it could just have had a jetpack (or thats intender for show ? - Batman idea that went stupid ?? )
That Breathing Tube ? WTF is that all about - it regenerates from inhaling its own farts ? This isn't underwater here. Also thats a perfect design for something to be failure prone - flies along and snags it on something... Amazing it hasn't asphyxiated long previously (or snapped its own neck catching on all the city's ornate decorations).
Is really Barney the Purple Dinosaur from an alternate dimension ??? Giant Pigeon ?
--- ---
Throw a Ball At The Misogyny (Racial-Mixing) Public Punishment "Raffle"  :
Levine & Co completely miss the point (par for them) in the historic Racist society in America, where Racism was largely covered up/euphemized away - it was the hypocrisy that condemned them the most. Decent people didn't go to a 'Faire' to see such things (and it is rather dim/ignorant/dishonest to present it this crude way, and THEN pretend this is what 'America' was like).
Systematic Racism or the ugly (to the ruling culture) object's of the social judgement would not be presented as a celebration. Public punishment (effectively a 'stoning') would be a seperate occasion done with solemnity. THIS Punishment was also done wrong as a spectacle, as everyone there would be given a 'ball' (rock) for the public stoning to reinforce that it was All of Society carrying out the punishment for the transgression. That of course was beyond the 'envelope' of controversy to present in a game (no matter how 'edgy' the writers called it). The Quantumz predestination crap with the #77 could still be done for the 'raffle' after the guilty pair were despatched.
--- ---
Some Game Story Material NOT to be Taken Literally :
In the Ryan Amusements Museum (in BS2) - Ryan on his ship Olympian, pointing to the spot that Rapture will be built (as if he had just found it) - unlikely to have happened that way - more with teams of surveyors/researchers trying to find the appropriate spot. This display is meant to Create a Symbolic Myth.
It is just like the scene with the Diver Construction Workers being portrayed in typical diving suits way below depths where that kind of suit worked - those operate at 150 ft depth maximum (and no ADAM yet for later pressure-resistive divers to use) ... It can hardly be taken verbatum, but instead as a symbolic story for the daring/dangerous effort of building of the New City.
Being a museum, at least this can be expected. It is a bit different from the biased opinions expressed in the many coincidental Audio Diaries, which likewise can be mistaken for 'fact'.
--- ---
More ADAM Medical Use :
Culturing of Tissues (using ADAM) used for more manual medical repairs of humans (ie- transplants) AND as a target for testing of various 'cure'/treatments WITHOUT having to use (more costly/problematic) live test subjects (at least in earlier stages -- facilitating an easier/expedited Test process).
As more medical experience using ADAM was accumulated over a period of years (instead of weeks, as in the later Fantasy BS game), then more treatments existed and more understanding of the body's systems, leading to the genetic tailoring done in the more complex Plasmids and Tonics.
--- ---
The Resurrection Mechanism in Infinite BS  :
What exactly is it that Elizabeth does to bring Booker back from a pending death ? Is it a Medi-Kit from Rapture (or similar ... maybe Quantum Juice ) -- Why don't the enemy forces (Players opponents) have the same (or DO THEY and you keep facing the same 7 Enemy guys over and over throughout the game ? ) Likewise VOX might prove rather hard to eradicate if they keep coming back to life (Hmmm The 'Firemen' were for INCINERATING bodies to prevent that ...). Better might've been : she opens a Tear and pulls a different Booker from an Alternate Universe (of course there is the problem that the Elizabeth in THAT universe now has LOST her Booker leading to THAT Elizabeth's recapture and painfull death/Trans-Orbital Lobotomy ...)
--- ---
Lamo Splicers  :
We need to see Splicers who are not powered up ... lacking their ADAM replenishment (and who possibly sometimes run out of EVE) who can't get their Plasmids to work. Insufficient ADAM also leads to deterioration and only partial operation of the Plasmid.
"Lamo Splicers" (probably exhibiting cliche signs/symptoms/behavior of addiction withdrawl BEYOND what we've seen before -- LOTS of goot 'junkie' cliches to employ there). Some of them forgetting that their Plasmids no longer work when they come at you (nothing more pathetic than seeing a Houdini Splicer "run out", think they haven't, and go run about as if they were disappearing and reappearing as the trick Plasmid normally does). Dancing in front of you saying "You Cant See ME, You Cant See ME!!!", etc...
Various appropriate verbal and action reactions by the Splicer to their ADAM failure ... "Noooooooooo!!!!"
--- ---
How Things Work Out :
That many of the famous Art Deco Architects 20s-40s were Socialists who mostly built Houses and Buildings for Rich people. Some who designed public urban housing (for cities/towns) produced things resembling prison cell blocks (slab cement building methods came in big around that time).
--- ---
The Bioshock Movie - Starring Will Smith as Andrew Ryan :
And after that, the Infinite BS Movie with Will Smith as Elizabeth ...
"Bioshock, The TV Series" ....
The Porno parody ... "Lizzy Does Rapture"
Bioshock the Daily Comic Strip, the Coloring Book, the Ride at Disneyland (after they buy the franchise - so you will see Big Daddies walking down Main Street, and Circus of Value machines selling Churros.)
--- ---
A Clockwork Teacup" - a Story of Teenage Rebellion in Columbia.
---
More ADAM Products :
Tonic - "Hold It" which allows the user to make very infrequent restroom trips (and can stay at work for a sustained time, to be more 'Competative'...). Jack seemed to already possess this one before Hijacking the plane because the whole time we are there in Rapture we don't ever seem to need to go use the restrooms (we assume that was one activity a 4 year old accelerated mutant still did). Delta and Sigma just use the built-in system in their suits ...
Duke Nukem type in-game utility of the Restrooms in the MMORPG (not just washing your hands). And the always amusing scene of opening the door to find a Splicer sitting there.
--- ---
Tablet/Smartphone Mini-Game - Angry SeaSlugs :
Or is that a trademark infringement(?), so it might have to be called "Pissed-Off Sea Slugs" ??
What lives do Sea Slugs live(?) so that they might be manipulated into the behavior which creates ADAM ? Munching on some glowey stuff (better not be radioactive cuz that mostly killz).
The ADAM mutagen might act as a poison (biting things). Does this Seaslug eat vegetation (hard when its is below the depth light penetrates the water) or browse on bacteria around the volcanic vents, or the detritus that comes down from up above, or hunts other organisms (they apparently absorb the blood that Little Sisters swill downas part of that ADAM recycling thing ...) ?
Being shoved into the stomach of a little child - that can't be much of a life ...
What chemical inducement keeps them churning out the ADAM ? (keep the thing frightened and generating its poison ??)
Prodding it with a stick, electric shock, flashing lights? Make it run the 'maze'... ??
I'm sure we could come up with some interesting details/interactions.
--- ---
Duke Newcolmbe (and His Amazing Steam Turbine) - Side game reusing the Infinte BS Props :
Invaded by Interdimensional evildoers bent on destroying Earth, Duke (a Captain-America-type wise crackin dude) must destroy the source of the Interdimensional Disturbance in the most violent and humorous way possible to save mankind (again). Making America safe from Foul Socialists and Anarchist is just a given.
--- ---
Big Full-Screen-Sized Picker Menus (Flat Configurable Menu Interface) :
I get tired of games which have too many levels of menues and small unexpandable menus with Scrollers - often required to be used for activations done routinely (wasting the Player's valuable time and trying their patience). Its all just poor design.
The Need is to get Players to the part of game interface/activity they want WITHOUT the endless/assinine/constant (mentally-retarded designed) traversal of multi-tiered hierachical menus. Frequently used actions/options should be able to be easily./quickly selected and summarized on a 'short-list'/'quick-menu'. The placeable icon controls are OK for simple actions, but having many routine actions with lots of options that must be set (and the options seen (details made clear) -- THAT requires a line of text.
The Editing interface to set up these shortcuts, of course, has to be easy-to-use. To Add and Modify/Remove the quick-menu items.
This MMORPG will have MANY activities/actions with options (much more than normal MMORPG, so is even more important to do it right). Customization with shortcuts is neccessary to prevent the Player's prayers for having the game developers "Rot in Hell"(tm) for their negligence/worthlessness in generating needless Player tedium.
More than one such menu can exist (selected via a icon or short text labled button) for seperate contexts/activities - like one being attached to the Players Fabrication Workbench, Another to a particularly versatile Tool object, or to selected Vendors, etc...
Most interfaces with menues might be simply semi-configurable allowing the player to move/shift the most frequently used options to the Top of option lists.
--- ---
We Do It Because It Is Hard  :
Here's a nifty idea of something to add to this game system : Player Hint/Advice which offers a short list of 'things to do' in a particular situation. Even better - if you click the offering, it gets carries out without having to work the fiddley controls. The logic to digest the current situation is the hard part and then to offer a solution. Might save the player alot of "elbow grease" actions for routine game operations. Expansions would include similar order lists for your 'Team' NPCs. Semi random contents of the short list can steer the player into doing unusual/less-obvious things (with amusing consequences). Priorities, Proficiencies and available Tools, as well as Situational Circumstances would be considered for the solution offerings.
Likely tis 'AI' would run on your Client machine to offload the potentially heavy processing from the Game Servers.
--- ---
Gatherers Garden Machines Not Hackable :
The game designers decided not to allow it (no reason they couldn't have existed with some minor (ie- 10%) discount allowed - but make the HACKING very hard, and with even the Auto-Hacks blowing up, and with no 'Buyout').
These Machines were a later created (in Rapture's Timeline - seem most likely after Ryan got control of Fontaine Futuristics) vending machine, with a very high value commodity inside. So it was possible to have been made with better 'Hack Proof' mechanisms/features.
--- ---
Kinematics (Technique of Computing Body/Figure Motions when Forces are Applied) Used for Figure Animations :
What happens when something unexpected occurs - "Ragdoll" mode and the figure is impacted by the appropriate forces and the appropriate reactions/motions occur/limps flopping, etc... Improvements like joint restriction limitations (the BS1/BS2 corpses were a bit too floppy, and limbs only bend certain ways and only so far ...) Bioshock used this technique for secondary motions of figures that are suddenly struck or are sent flying from explosions and then flop to the ground (or when you manhandle them with Telekinesis or wrenchify them).
More detailed reactive terrain means more (and different) kinematic reactions (and more objects subject to imparted motions from impacts/explosions/applied forces) .
--- ---
Johnny Topside May or May Not Have Been "Delta"  :
Eleanor's current "Delta" (the Player) may or may not have been the carcass/body/corpse(?) of the original Delta -- he may just be a convenient stiff (Alpha on ice) that Eleanor put the Delta (Alpha research) memories into to facilitate her being rescued ("Clever Girl ...").
And Johnny Topside may not even have been turned into original "Delta" (a Lab designation that may have been reused several times...) (need cite for him allegedly being)
A REMOVED Radio Msg from Poole says that Delta WAS Johnny Topside, but THAT doesn't technically make it Canon -- not sure exactly how Poole would even know Delta was made into 'Johnny Topside'. In that suit is the "Delta" Mark THAT visible ? Poole was keeping his head down (hiding from Sofia) most of the time, so who would know and who could have informed him about this ? Just an assumption of Poole's ... ?)
Its all vague, and one hulking killer is as good as another to 'save' Eleanor.
Might be an interesting MMORPG Flashback story to set the Canon straight (un-vaguarize it) to show these Events in detail (First problem will be getting the MMORPG Community to agree on what happened - possibility through using the scripting tools to present multiple scenarios (let the writers amongst the Community 'have at it' with different assumptions and options -- and the Players can watch ALL the results).
--- ---
Tesla Was Still Alive In 1948 :
Perhaps Ryan (being a world class power engineer) knew Tesla (the MMORPG can have backstory name dropping too ...)
--- ---
Ryan was Winning - Why Suddenly Did He Turn Surrender Monkey? (Except "Was Needed For The Plot")  :
Wasn't it Atlas who was (nearly) cornered at the point Jack arrives? Without the Splicers to fight (now 'controlled' by Ryan) and few remaining Atlas Supporters (normals) probably outclassed by Ryan's Splicers and Security men, Atlas was doomed and facing almost immediate defeat (maybe thats why Fontaine at this point was playing his 'Ace in the Hole'... (What did he call his Mr Atlas Body-Building ADAM Binge ? His "Royal Flush up his Sleeve" ? Or the "Inside Straight" ? - as it was a desperate act ...).
It wasn't Ryan's Philosophy that created Jack (evil people like Fontaine will use anything as a weapon to get what they want). As with all Societies, it is upto the majority to defeat the 'evil' people'. A number of ordinary people were out of their minds/disrupted by something that was unexpectedly created. Was the competitiveness of Ryan's philosophy at fault for this ? OR Rather was it the ruthlessness of people who DIDN'T believe that Philosophy (who didn't believe in individuals driving improvement, who just wanted to TAKE rather than GIVE/PODUCE ?) -- Who were conveniently given an overwhelming weapon ? So Ryan then had turned that weapon back upon them (or at least nullified it).
Jack was a weapon who had No Free Will (a significant part of Ryans philosophy) -- Jack was MADE that way (just as the 'Surface' people made people into parasites/slaves by denying them freedom) - something Ryan could fix (and he probably could have seen to Jack being freed -- if anything, to Prove A Point).
Ryan was on the point of 'winning' against Atlas, and THEN would seek to repair the damage done to Rapture. Whatever the 'Pheromone Control' was, it could be eliminated/its use discontinued, as Ryan had previously worked to remove Parasitic elements from the his Rapture society. Why would Ryan abandon something he had based his life doing and so easily give up on his greatest achievement ? IT makes NO SENSE as it goes against everything we knew about Ryan. Thats VERY poor contrived story telling in my opinion (Like SO many lame-assed movies these days where neat visual "scenes" are the producers goal, and a weak/feeble plot is loosely woven to try to fit providing those 'scenes').
--- ---
Pheromone Thingee (Pheromonic Control)  :
I suppose you could have the Pheromone thing be something more complex. Calming the population (just to allow normal activities/functioning) would get Ryan what he needed. How much resources/time would Ryan have spend on developing anything more complex IF that was sufficient ?) Individual people (their brains) are too different/difficult to control in more than a basic/general way, when only using universally deployed (airborn) chemicals. Possibly it was a Genetic Mod introduced into the ADAM supply, which on being chemically triggered (trigger being present in the air) causes release of Endorphins or somesuch. If the City was to live, the population COULDN'T be mentally disabled by it, or everything keeping them all alive would stop. Individualized/customized 'dosage' would be difficult to create and implement, and it takes time/effort to 'brainwash' (control) people sufficiently, without it completely backfiring. The 'Things Are Normal' public announcements we heard weren't "mindcontrolly" enough --sounding to be more like a generally directed/suggestive method of Behavior Reinforcement upon the population (Splicers AND the remaining Normal people).
If people were Robotized by the chemicals, they would all have to be individually directed for anything specific. A state where people were simply psychologically influenceable wouldn't work, as Atlas could still order his 'troops' to fight for him. Perhaps Ryan could neutralize ALL the Splicers and use his remaining unmodified citizens (ie- that Poster calling for "Unmodified Citizens to Report" ...) and/or 'adjusted' order-following Splicers (countering the general sedative effect in a way Atlas couldn't). We DID see Ryan aim Citizens (Splicers, as they didn't seem like still 'normal' Security men) at Jack, perhaps employing some 'Destroy the Outsider' type of instinct-like response, along with the 'Bounty' bribe (why Ryan hadn't used THAT tactic to quickly destroy Atlas is another mystery).
Similarly, the 'paid-in-ADAM' motivation seems to have been used (ie- Brenda and Charlie) generally, which implies the Splicer population wasn't so Mind-Numbed by whatever Pheromonic Control was in place, and basic motivations could also still be employed (incentive to extra effort if they were 'calmed', etc...).
How generally it all (Pheromonic Control) was used, by locality or by duration, is vague. This 'Solution' likely made ADAM-using people susceptable to control chemicals, which could be applied specificly in needed areas and lessened in others, or maybe different chemicals employed could cause different basic responses. Atlas might prevent/impair some such chemical deployment, but the air had to come from somewhere else and certainly he couldn't do it effectively in areas he didn't control (and Ryan could keep gaining ground on him --- his Security men just chucking in some calming control "Play Nice" grenades as they advanced).
--- --- ---
Caution : Its not what you see in the terrain that kills you, it is what you don't see :
--- ---
Punk-O-Rama :
Steam Punk Diesel Punk Atom Punk Unicorn Tear Punk (Infinite BS) MethanePunk (not perfect, but better than "FartPunk") :
Infinite BS was more like BS-Punk (they pretended and endlessly talked up Quantum stuff as if it was based on real Science, employing just the buzzwords to sound good, and not any real science.
UnicornPhartPunk ?
--- ---
Streets of Rapture :
You can't take a train everywhere (major stops, stations in building clusters), and Bathyspheres (as shown) must've been ridiculously bothersome.
So 'Streets' similar to the pathways between Olympus Heights and Apollo Square would be logical, and moreso if surrounded by building structures for shops and residences akin to typical city streets. Walking would be used for such local access. Trams would criss-cross the City and would be logically located down the center of the 'Streets'.
Bicycles - we saw many of these. Thus there must've been something more appropriate than the passages we saw with all those needless stairs constantly being along the way.
--- ---
Chariots of Death :
Even more fun might have been Turrets mounted on motorized wheelchairs which could roll around (maybe upgraded version of the Vacuum Bots of McClendon's..). Quite a bit less predictable than the 'fixed' installations (can patrol the halls...). (Why didn't the "Boys of Silence" carry a flamethrower - the Bedlam BBQ ??? (have Comstock call it that ...) Automatic Stallions with Turrets !!! Or whirling blades to menace the City's enemies !!!).
--- ---
Sneak Thieves and Worse :
With the buildup of Goodies in New Rapture, it would become a tempting source of stuff for Splicers and other unsavory sorts. Part of the Citizen's activities is maintaining the Perimeter and safeguarding the Citizens (especially their own personal) stuff.
One ploy would be for a 'normal' disguised Splicer to enter through the normal ways to mingle with the inhabitants, and then to abscond with sufficient valuables. They frequently give themselves away and are seen being chased about (a typical 'event' within the new city enclave, resulting in a merry chase and possible lucky capture).
One 'Role' the players could perform for the City would be to patrol and watch for such incursions.
The Portable Research Scanner devices would be useful for this to help Identify/Track the Splicers. The Stationary Security devices have similar capability, but Splicers long ago learned how to outsmart and avoid being detected by them. Likewise their disguises help mask their difference, so that the Genetic Units still are fallible and need to be used in an intelligent way to be effective. The portable devices are uncommon and the technology hasn't yet been duplicated (their utility makes them valuable and thus expensive to obtain/get access to). So getting one for an expedition is unlikely.
Dogs/hamsters are capable of making such detections, but well-trained ones are rare.
As with the usual rank thieves, Residence/Team-Base/Shop countermeasures can be added to and improved to prevent thefts. A godd Safe in your residence is always recommended.
--- ---
The Columbia Plantation - Comstock's New Confederacy With 'god'  :
I don't think Kenny was brave enough to have Columbia plastered with Conferderate Flags, or to take the racism to where it would have gone when the cultism would have overridded all the 'American' pretenses. The game was kinda like a rather cowardly "Social Ills Lite" - it made lotsa noise but missed on actual delivery (soft controversy to sell a computer game is a FAIL).
--- ---
Turnabout is Fair Play :
You should be able to do a "Jump Scare" on a Splicer. The setup is an obscured view where you can comeup behind them or be waiting behind a door they will open (or even popup out of a garbage can).
Usually you scream at them or even quitely say 'Boo' (when they aren't expecting something to appear right in front of them, THAT is often enough)
Of course if you get position like that, punching the Splicer in the face to stun them so they can be tied up and led back to New Rapture for their 'Cure' might be more worthwhile.
Of course there were endless opportunities in the original games for there to simply be a Splicer behind ANY door you opened, holding a one-hit-kill elephant gun (BTW, who hunted elephants in Rapture ??), but that would have got old very fast (While in the MMORPG there may be many more such situations and you would take precautions against, and get clues that someone was about ready to do that to you)
--- --- ---
The McClendon Feedback Circuit (1945) :
Telephone link using tonal (not necessarily audible) signalling - miniturized (at that time) with micro vacuum tubes [pix] (transistors didn't exist yet).
Part of work McClendon did for Military Technology before coming to Rapture
Uses Conventional Telephone wires (twisted pair) to transmit data
Multiple signals can be sent on one pair of wires (frequency multiplexing) for remote monitoring/regulation (this was eventually The Thinker primary function...)
Important to the Life-Support systems in Rapture (monitoring air/temperature/seepage)
-
Automation (another area applying McClendon's expertise) - machines still need to be constructed, maintained and directed, but can significantly decrease labor costs. Most would be applied to small production lines because of the limited customer base in Rapture.
The average Rapturite might have more 'stuff' if automation could make goods production cheaper (preferably within the smaller production quantities that Rapture could support buying). Thus the automated production machines to make that happen would themselves have to be common, and not too expensive (handy to have a genius like McClendon in Rapture).
--- ---
Trolley/Streetcars/Trams :
Metro Central (node) Consolidated system (with main Trolley barns, maintenance facilities, Offices, Token system)
Distances in Rapture (the City is like 3 miles across in any one direction) aren't so great as to need too many dispersed maintenance facilities.
Seals on (large track sized) Watertight Pressure doors... (safety mechanisms require to prevent catastrophic failure spreading).
The Trolley Emergency doors have alternate 'human-sized' path and service Airlocks
The Main door(s) cannot opened until pressure integrity is restored.
As with other Seal Systems, they would be tested regularly and conditions constantly monitored (even then the local systems (which activated the Seals) were independant and redundant to make them as Failsafe as possible).
Trolley Routes - minimize # of Emergency Seal doors to make them economical (they ARE expensive). Typical configuration :
At minor Stations, the individual Stations are Isolated from the buildings they serve, and Access is through Securis type doors (to isolate any catastrophic leaks into any attached buildings/Plaza). The whole City is sectioned a bit better than the Titanic was...
Large (expensive) emergency doors on the Tracks located only at strategic points. 'Streets' with inhabited buildings have more frequent compartmentalization (are inhabitted, thus with a higher cost of failure).
Proper Trolley Cars would be used (not those bizaare things that look like they should be pulled down Main Street in Disneyland by a horse).
--- ---
Looting Problems (Standard MMORPG 'Griefer" issue) :
How to stop someone from grabbing someone elses hard won stuff, for which they went to a lot of trouble to fight the ruins environment to find and obtain (and an opportunist just waltzes in and just grabs the goodies -- I DONT THINK SO).
Certain period of time where obtainable things in the 'ruins' are 'protected' (or the area is 'sealed'), and then after that interim it is free game/salvage (so someone doesn't lock up an area for too long a time).
Permission to take or a handoff to someone not part of the Players 'Grouping' (Players in their adventuring 'Party')
If Players have Team NPCs they might intercede (visually) making an excuse for imposition of 'reserved loot' in an area. Team NPCs can be programmed not to use deadly force handling this "Hey You's gots no right tah dat stuff... Hit the road Mack !!", blocking of the interloping Player's ability to grab stuff - without it being too heavy-handed/obviously-artificial a game mechanic ).
Loopholes of course will exist and need to be closed in the game system (Players are clever and WILL find them, but NOW we have clever players to FIX them).
--- ---
Art Treasures of Rapture (Real) :
Misc made up from actual artists (some Asset Creators are quite good making/mimicking similiar 'art' objects)
Probably no 'Copyright' issues with the quite-old art stuff (though 'pictures' of them used as their basis might be).
Models of Sculptures (need to be low quality representations of real artworks - don't want to blow the rendering budget anyway ...)
Original things done in known/famous/notorious styles (and not all of it has to be that Modern Art we saw in BS1/BS2. )
Seeing them without being all stained and water soaked (ack, now they actually have to be better detail instead of the vaguaries we saw in BS1/BS2).
"Modern" animated (mobiles) sculptures using the fabrication assemblage mechanisms (all kinds of weird crap was supposedly 'art' in that time period...) I think a 'modile' of Splicer masks might be interesting. When did putting funny words on T-Shirts start ???
--- --- --- ---
.
.
WARNING - This Website is    *** NOT SAFE FOR WORK ***
.

.

*** Warning - Fanboi Head Explosion Zone ***
Contrary Opinions are Being Offered HERE !!!!
---
---
---
---
Drink *CalciO* And Achieve Greatness !!!
---

.
.
.
.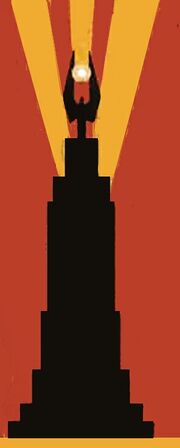 .
.
.
.
.
.
.

.

.

.

.

.
.
.
.
.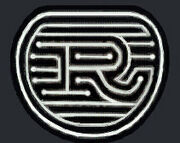 .
.
.
.
.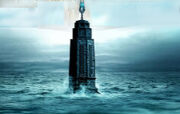 .
.
.
.
.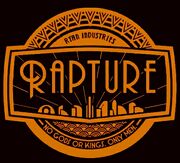 .
.
.

.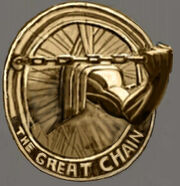 .
.
.
.
.
.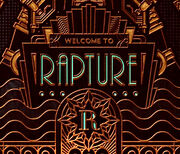 .
.
.
.
.

.
.
.
.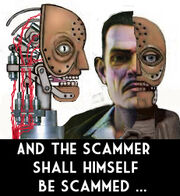 .
.
.
.
.
.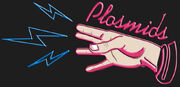 .
.
.
.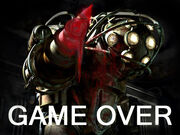 .
.
.
.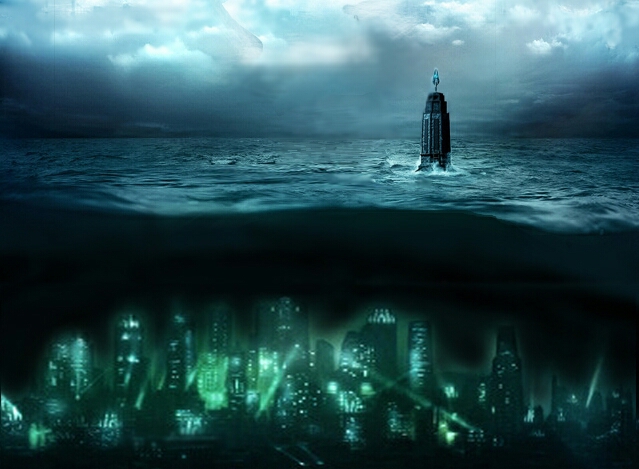 .
.
.
.
.
.
.
. .

.

.
.
.
.
.
.
.
.
.
.
.
.
.
.
.
.
.
.

.
.
.
---
WARNING - YES, This whole Wiki is a 'Thought Experiment', and YOU are the Test Subjects !!!!! (So are you Alive or Dead as per this whole Concept ???)
---
.
.
---
*WARNING* - This MMORPG contains blood and gore, intense violence, mild sexual themes, strong language and use of alcohol and tobacco.
---
.
.
---
*WARNING* - Fanbois May Find The Content of This Wiki Confusing and Distressingly Contradictory to Their Mindsets. Head Explosions May Result
---
.
.
---



.

.

.

.

.

.

.

.

.

.

.

.

.

.

.

.

.

.

.

.

.

.

.

.

.

.

.

.
.

.
.
.

.

.