--- --- --- --- --- --- --- --- --- --- --- --- --- --- ---
More interesting items/ideas for a Bioshock Rapture MMORPG --- --- --- --- --- --- --- --- --- --- --- --- --- --- ---
Part 28
--- --- --- --- --- ---
'Outer Rapture' - communities outside the city area :
Industrial sites (some with alot of automation/remote control to improve efficiency/minimize personnel)
'Suburban' - trains were used to transport passengers to these locations - the Metro (Trolleys or Bathyspheres) usually did not run that far. Atlantic Express trains still roll out there...
Many of these areas cut themselves off from the 'troubles' and many had sufficient resources to be self-sufficient at least in basics. Many grouped together to share resources and know-how.
Outer Rapture was where a significant part of 'the other 20000' lived (and where lots managed to stay alive up to MMORPG times).
Local Farms in certain areas where the zone rock was consistantly solid for the inexpensive tunnels/caverns required for the volumes agriculture took up (even better if there was local geothermal power/heating available). The 'real estate' around Arcadia/Ceres Green/Greenbelt was bought up, so other similar good 'farming locations (including small pockets) were located outside Rapture.
As the Civil war (and later 'the Chaos') took place and effected food supplies, more of these outlying areas expanded/converted more space/effort to farming to survive.

--- --- ---
Were there Tarrifs on imported Items (before trade was cut off) :
- If set too high enough, would give smugglers a large incentive.
- If set too low would retard development of 'self-sufficent' businesses and production (if goods from outside are too cheap versus local production).
- There probably was different charge levels for different item types (luxury tax is good example, low for things like tech knowledge that might be critical to future).
- There would have been transport charges (Ryan would use his own transport resources for that to minimize exposure and to try to keep Rapture secret). Items vary in bulk, weight, and security provisions.
- Tarrif money would be spent on ?? (early days of America alot of government income came from this source - no income tax). There are some 'government' functions - Constables as an example to be paid for.
- What does Rapture have to Trade for the incoming goods? Ryan and likely other rich people still had money in the Surface World that could be used over time (liquidating worldly holdings slowly instead of a firesale when moving to Rapture - possibly half of Ryans World holdings still existed to be tapped into...)
- Citizens might be encouraged to bring critical items/materials in, which could never be produced in Rapture (raw materials like Tungsten) to build up a '100 year stockpile'. Ryan forsaw the problem and bought alot of such materials, once it became clear there was no local source or practical substitute.
- Initial possessions and business related items might have been exempt (and smart immigrants might have brought as much as possible in with them -- they may even have been encouraged simply to to quickly help make the City livable).
--- --- ---
Ecological Microcosm around Rapture :
All the sewage dumped outside would leave Rapture in the middle of a cloudy bacterial mess if not for the constant ocean currents thet keep the water flowing past Rapture. The extra nutrients do feed alot of organisms that cluster around and down-current of the output vents (which require constant cleaning to prevent fouling of the pipes). The thermal output of the City keeping itself warm also has caused the forming of a bio-microcosm in this part of the Ocean, which is normally only a little warmer than the freezing temperature.
In a zone far below where the sun penetrates, the extra input of these elements (In combination with the Geothermal heating in the general area) has attracted a variety of life to feast on the bounty the City's waste creates.
--- --- ---
So Shiney!! :
When Players gets a chance to see the New Rapture City Center in the MMORPG, there will be a yearning to see all of Rapture rebuilt like that to the way it again should be. We only got to see Rapture wrecked or at best half wrecked in the previous games.
No puddles, flickering lights or sparking electrical shorts, No chunks blown out of ceilings/floors/walls or mouldy wallpaper or corpses/garbage/wreckage laying strewn about. Steets swept, windows clean, neon shining brightly, normal people walking the streets going about their own business...
In the MMORPH plotline, the 'Council' decided to put alot of effort into rebuilding this one area extensively/completely to inspire the Citizens (most being ex-Splicers) to want to do more to bring Rapture back. To show that people can overcome anything if they have the will -- "individuals leading the way, but all working together to achieve greatness" -- Ryans Vision.
Rapture was a large place, and rebuilding will have to be done tile by tile, room by room, pipe by pipe. But this MMORPG is designed so that players WILL see the progress of their (and others) work/efforts. Bit by bit the New City will heal and come back to life and grow. The Players will be the ones to make that happen. (Interesting idea would be for records to be kept (time-lapse form) that would show the progress being made - for players just joining the game).
--- --- ---
Possibly not best source :
An unsavory source of recycled ADAM (and ADAM byproducts) - sewage recovery. The person who made the suggestion was probably told 'to go try' if they really really wanted it to be done. Might have interested Sinclair with his "profits coming, profits going" business philosphy.
--- --- ---
Old recordings from Surveillance Cameras :
Laying about - Video/Pictures of Jack and Delta and assorted others on they romps thru Rapture. Apparently Ryan was following Jack's progress from the very moment he entered the Bathysphere on the surface (the genetic locks report such activities back to central control - it indicated a genetic match was using that system). Ryan probably also knew that someone had sent that Bathysphere up to that end of the line at the Lighthouse (it would be stupid to leave it there waiting for any Tom, Dick or Harry to try to descend to Rapture, AND it would most definitely be tied into the security monitoring network for constant surveillance.)
New Raptures archives would be interested in any recordings of 'historic events' that you find out there in the Ruins.
BTW, how did Atlas/Fontaine get around if the Bathyspheres didnt work for him ?? Must've been many other ways around Rapture (for those who know them).
--- --- ---
Submarine Garage (required to operate a Submarine in Rapture) :
Airlocks (expensive) or docking adapters(slow)
Safety factors (with major hazards - pressure issues) everyday-use systems have to be pretty much fail-safe.
Recharging facilities air/power to resupply things needed for next operation (and to maintain a sufficient margin of safety (running out of air is not the same as running out of gas in your car).
If your car fails you are stuck on the side of the road, if your Bathysphere does, you are crushed flat and drowned by the unforgiving sea.
Much more like private airplanes rather than automobiles. More hazards, more potentially fatal failures possible. Vehicle is more expensive.
Mechanic/Pilot - maintenance takes time that a 'rich' owner would not have to devote themselves (or qualify for). Servicing IS required for every trip.
SO the number of private submarines would have been limited to various wealthy people and companies that needed them, and some transport services ('Limo Service').
--- --- ---
Mass Agriculture in Rapture (required for self-sufficiency) :
Food is one item that the population needed large continuous quantities of -- 20000+20000 people eating 3 square meals a day, plus whatever you feed to any farm animals to get meat or to fish in a fishfarm - (takes many times as many pounds of grain/veggies to produce one pound of meat).
Even with a submarine fishing fleet employing hundreds of fishermen - that source is not enough (and fishing is often seasonal and irregular because of various circumstances).
Artificial caverns for farms - economical - tunnels bored into solid rock formations for the needed volume, heat and light and fresh water from the City utilities. Good locations especially to east of Arcadia where many farms were eventually located. Other locations, including outside Rapture expanded the City's capacity. Many remote areas during "the Chaos" built their own farms just to survive.
Hydroponic methods mean a much more flexible schedule for 'growing seasons' and use of high yield dwarf varieties. Racks and racks of tray grown plants, lots of mirrored surfaces to distribute artificial light.
Grain Silos in Rapture - food storage centers -- AE Freight Warehouse district had some of these, others were more local to the farms or were stockpiles at companies that used grain as a raw material (bakeries and premade food plants)
Fly-Bots (similar to the security units) had been used for 'crop dusting' fertilizers and pesticide, and for vermin eradication in the flat dirt farms (not everything grows well using the hydroponic system).
People die pretty quick without food and Ryan protected and worked to maintain its production during the Civil War. His followers did likewise after Ryan was killed. Lamb managed to grab a chunk of the farmzone around Greenbelt but got no further when other factions literally blocked the passages. Large numbers of 'the Family' toiled like serfs to keep her minions fed.
Farms of all types (and in all states) would be seen in the MMORPG. And no doubt more than a few missions would deal with this all-too-important resource.
CO2 (Carbon Dioxide) is required by high intensity farms, so proximity to sources of CO2 were generally needed. Recycling City air (producing Oxygen and absorbing Carbon Dioxide) was a side business, while others used the output of certain industrial processes. A few farms imported garbage/waste to burn as a source and many recycled and burned their own farm waste.
High Yield crops like potatoes and peanuts which have multiple uses for many other products.
Fish farms inside Rapture using the man-made carverns - catfish grown much the same way they are farmed today.
--- --- ---
Milk crates seen all over Paupers Drop :
Milk isnt something you see shipped by boat across the ocean, because it goes bad quite fast. The presence of so many crates labeled 'Milk' implies that there had been a local supply, and likely more than as just a luxury for rich people. You also saw all those 'cheeses' for sale (Farmers Market and ads elsewhere) which are usually milk based. So there would have to be Dairy Cows (not diary - tho some proud farmer may have made a recording of Ole Bessy...) present in sufficient numbers and the feed neccessary to keep them producing (which then also means at least some 'veal' could be on the menu in the better restaurants).
--- --- ---
That Brass decorative portal on the Trolleys(Trams) ? :
Trolleys in BS1 look like they were decorated to look similar to the Bathyspheres (brass trim, lights, that odd circular porthole doorway). The 'Metro' style was an attempt by Anton Kinkaide to unify the transit system in people's minds, versus the disorganized set of local systems which existed previously, before the city-wide consolidation (1952-1953). Equipment was standardized (including automation), routes were better organized and cross-linked and expanded, long distance connections created to improve utility to Rapture's citizens (and the systems paying customers). The Bathyspheres have the prestige, but it is the Trolleys that carry the vast majority of the transit customers to where they need to go.
As mentioned before, Rapture's Trolley system would have been hundreds of times more extensive than that feeble view we had of the few blocks-long non-connecting routes around Olympus Heights. In the time of BS:Infinite (real-world) every little town in America had its new shiney Trolley system several times larger than what we saw in our trip through Rapture.
"This city is not built with concrete and steel... it is built with ideas!" - Anton Kinkaide, Founder, Rapture Metro
--- --- ---
Rapture Repairs (various tasks that players may get as 'missions' to assist) :
Rapture's overbuilding engineering margins 600% and redundancy kept things together long enough to allow repairs (versus catastrophic failure and instant death).
A good candidate for 'recurring' quests/missions as Rapture needs alot of repairs and normal maintenance is constantly required.
Replacements
- Heavy equipment needed for some repairs (sections of buildings cleared of things adverse to salt water, flooded so that water-tight sections can be repaired by rebuilding a whole wall)
- Pouring masses of Reinforced Concrete
- Doors and airlock systems - mechanical reliability and safety operation
- Cosmetic restoration - wall pannels, windows, etc..
Patching
- Welding
- Riveting
- Nuts and Bolts
- Sealing
- Epoxy (invented 1927) used for pipe patching repairs ....
- Assembling and restoring - holes in walls/ceiling/floors
- Includes tearing out cosmetic material to make repairs of thing in walls
Some of the main heating pipes (hot water from Hespaeestus used for environmental heating) are large enough for men to walk in (and they are subject to abrasive wear and corrosion)
Maintenance of environmental and utility systems
- Component adjustment and servicing
- Component replacement (including pipes and wires)
- Cleaning/clearing
--- --- ---
Big Sister(s) didnt look like this - a little too Cenobite ... (And SitS used up all the puzzle boxes).
May have been back when 'big sister' was the BS2 'villain' Eleanor before Sofia Lamb was chosen.
http://www.bioshock-online.com/image.asp?concept=55
--- --- ---
City Projects - Repairing the Bathysphere System :
The AE system was heavily damages and will take extensive repairs and resources (time and effort) before it is useful (incrementally as sections are made functional).
Submarines are more flexible but dont have the capacities for bulk transports (and working ones are limited)
Trolleys are being repaired/reactivated but need to operate thru secure territory.
Bathyspheres can fill in some of the transportation needs to New Raptures expanding territory (somewhat faster than walking).
- Stations
--- Securing the Station Locations (from Splicers) and repairing/restoring the needed Utilities
---Fouled airlocks need cleaning and repair, replacements
--- Pumps/pipes/valves need fixing and restoration to have reliable operation
--- Communication Signalling systems to coordinate Bathysphere movements
--- Trained operators required (Player missions, with NPCs normally)
- Bathyspheres themselves
---Trained 'pilots' - Automatic systems restoration will take alot of work/timeto have any reliability.
--- Bathysphere servicing facilities need repairs/restoration to allow normal operations
--- Repairs and maintenance - skilled/trained mechanics are required
--- Spare parts need to be found or newly made (salvage missions)
- Cables - Miles of the stuff stockpiled (location with access to sea)
--- Restoring a Cable manufacturing/repair plant - requires plastics and Ryanium or steel wire
--- Submarines equipted with stringing rigs to replace the cables
- Restringing broken cables
--- Many left laying on the seabed whnere they fell when the cablesways were not maintained
--- Best were Ryanium fibre rope with synthetic rubber covering
--- Splicing joints in broken/damaged cables - meant for quick repairs - temporary fix
- Safety warning lights/signals
--- Glowing lights imbedded in the cable (about every 100 (50?) feet, used to make the cables visible to submarines, etc..) - an interesting sight to see - Biominescence using induction in a metal core line
--- Station signals to assist manual control
--- --- ---
BS1 - "If you rescue her you get less ADAM but Tenenbaum has promised to make it worth your while" :
No third choice? To leave the Little Sister Alone... The door in Medical Pavilion leading forward wont open until you do one of the two options. The plasmids you already had (Incinerate, Electro-bolt, Telekinesis) were plenty to finish the game (you already have got more than the Splicers you run into who have been splicing for years).
Not exactly a 'Moral Choice' that will 'cost you' if you "do the right thing" (whatever that was).
The designers made a marginal difference in the pay-offs for "Harvesting" vs "Saving" - maybe because they knew which way the players would go if you got virtually nothing for the good "Saving" the Little Sisters. (It might have been a worthwhile variant to play without alot of Plasmids/Tonics. Wouldnt it have been 'good' to not have to kill so many Big Daddies? After all, what did they ever do to you ??)
--- --- ---
MMORPG - Leave your lame 'Moral Choices' at the airlock :
There is no 'ending' to the MMORPG, to finally figure out whether what you did mattered or not (or how).
You are going to survive and Rapture will be saved. What 'moral choice' is needed??? Sure, some Little Sisters you manage to capture to "save them" might be "shot while trying to escape", but these things happen, and that ADAM would have gone to waste if you hadnt recovered it...
Maybe Little Sisters dont WANT to be saved -- did you ever think of that ????
The only REAL 'moral choice' is -- Do you want to play this game?
-
'Moral' decisions in the MMORPG :
...Should I tip the waitress at the Diner -- these prices are a little high for 'Fish-n-Chips'.
I ask myself - "What would Andrew Ryan do ???"
But then does the NPC waitress actually respond to 'not being tipped'?? Or might I just as well save it to buy that new R-34 Wire Cluster I wanted for the Diving Suit ?
--- --- ---
Theory : Ryan knew all along of Fontaine's plot and set up his own 'sting' / 'twist' .... :
WYK - Ryan had the evidence, pieced it together (but then he was created a one-dimensional character, to set a situation for a blast-fest game)
Planes dont just land (crash) right next to the Lighthouse (especially right after some unauthorized person had just turned the light on).
You dont think that was the only Vita-Chamber near where Ryan died, did you, seriously?
You dont think that Ryan would have given up, when he was actually winning ? Abandon HIS city to its enemy, which he was ready to finally eliminate ?
"A Man chooses, a Slave obeys" ... And someone under mental control obeys despite their free-will.
Yes, indeed a 'lesson' to his son who is being forcibly controlled by his enemy. Yes, giving up and committing suicide definitely teaches a 'lesson'. To coin a phrase --- 'NOT!!!'
Developers not quite as 'twisty' as they think they are. Any hack mystery novel runs circles around what was shown in BS1.
????? The 'final' twist (somewhat delayed) -- when you reach the rank of 'high-counselor' in New Rapture and learn the 'Great Secret' .....
(no, it is not 'Lamb WAS Ryan' .... Guess what it is ...)
--- --- ---
Lamb, now the Reviled Judas Goat :
It will be interesting to see those various remaining EX-Lamb Shrines marked over with derision and disparaging replies/remarks to the original demented slogans - calling her the 'evil one', 'judas goat' and the 'Metamorphosis to Annihilation - Mephistopheles', 'Unity for Lamb alone', 'Liar', 'Murderer', etc...
Testimonials by Ex-Splicers once members of 'the Raptur Family' show the extent of her crimes and insanity - for all to see (Exhibit at the Museum of Parasites and Insanity off Second Street, New Rapture).
--- --- ---
Game Industry needs to move forward :
After you've seen all these ideas of what could be done in an MMORPG, how could any game company do even a fraction of all this (when you've seen how limited even the best MMORPG games are, and their general refusal to move forward). If we are ever to get more than a simple shooting gallery/grind game, something has to fundamentally change. The creation-by-player model would be a likely way. Another would be the whole graphic technology world making alot of objects/assets/animations in some common format so that tools and utilization will be more universal, and standard objects will accumulate for Open use. Unfortunately, after seeing how 'standards' have NOT happened after 10+ years and companies not wanting to pool their efforts in any sugnificant way, a shared 'Open' system doesnt seem likely to happen for a long long time.) When it does, let the dinosaur game companies go extinct, killed by their own inability to adapt to advances in computer technology.
--- --- ---
Sinclair, the "Ebil" Opportunist :
Sinclair in BS2 is painted as an unscrupulous opportunist, yet he obviously limited himself to things already accepted as 'the way things work'.
When you think of it, isnt everyone who came to Rapture an 'opportunist', taking advantage of the refuge that Ryan's City provided to them, for a thousand different reasons ?
Sinclair is shown as more a realist, who saw ways to use the system to his advantage without any need to resort to criminal actions and deceptions (as Fontaine did).
After Ryan puts him in charge of parts of Persephone, he 'sells' test subjects to Fontaine Futuristics, but notice the signs in the prison itself showing that they take volunteers for that purpose. It is no different than the policy in many prisons in the United States at that time (they forgot to show some adjacent industrial work that prisoners would be employed in to help pay their upkeep - another thing very common in the US at that time.)
We never saw the numbers of people that Sinclair's many business interests employed, but by the number and types of companies he ran, he may have been one of the biggest employers in Rapture. If he was 'scamming' them, then wouldnt they go elsewhere? Since his companies continued, that should tell you how true that accusation is not. (compare that to the way Fontaine operated).
He builds Sinclair Deluxe, which certainly looks alot better than Fontaine's Home for the Poor (and actually almost as good as the Ritzy places "the Best and Brightest" lived which we saw). So maybe he was just good at getting what was needed for a reasonable price, to give people what THEY needed - also at a reasonable price.
--- --- ---

Little Sisters (yes, there will still be them walking about the City) more interactions :
Splicers would actually kidnap them if left unprotected - more valuable alive generally (vomiting up ADAM in small quantities all the time..) ""Ooooh Mr Bubbles, I did burpsies again. Can we go home now??"
How exactly do you extract it from them without killing them ?? Need some 'devices' that accomplish it, preferably without any graphic/unseemly details (its been done before). The Little Bucket...
Reaction to them just standing there alone in the Solo game - any Splicer with two brain cells left will understand the value and advantage of their own ADAM source. (Wars between Splicer factions constantly happen over that resource). Prefer not to kill the Big Daddies (theres a potential for a 'cure' for them also).
The 'New City' has a Pamphlet (for adventureres) - "Recommended handling of the Little Sister"
((( heh, almost sounds like a playbook for the wannabee child-molestors, so needs to be handled in-game carefully to avoid troublesome details -- probably you need to recruit some Big Daddies/Big Sisters to manage the dicey parts - off screen. --- various factions did managed this somehow. There will probably be Player Missions to ascertain better methods -- ADAM production IS still part of "the Cure" process, so it will be a critical resource for the forseeable future))).
Large Bounty paid for rescuing Little Sisters - Tenenbaum is still on her Crusade for her redemption (Imagine - what Rapture might have been without ADAM ever being found ???) .
Looking at some of the Cosplay postings showing multiple Little Sisters, a funny scene came to mind of two Little Sisters 'fighting' over a corpse - "NO! NO!! Its MY ADAM!!!!", "DADDY!!!! Shes taking MY ADAM!!!", "Im going to TELL Big Sister On You!!!!", etc...
--- --- ---
'Friending' Stuff'- Social Networking aspects :
To encourage playership (and this MMORPG is supposed to offer a wide range/variation of play/interest activities), I suppose there can be various 'social network' aspects (people will expect it - and it can play its part). But it should have to do with The Game, and not what someone did at school today or how incredible the latest hyped mass-media celebrity is, or "did you see that funny LOLCat picture".....
Various avenues :
- Appreciation for Player Created Content - recognition is an important encouragement factor - and this games success/achievement is dependant on that aspect.
- People who organize in-game activities need appreciation - some of the more interesting things in MMORPGs Ive seen were due to players making things happen rather than the vanilla game system. This game may give them more to work with (and be creative with) than all the others combined.
- Players who assist other players - the goal is rebuilding Rapture, and intelligent cooperation can get more done and enable better/richer 'game play'.
- Players will create their own 'game' ontop of the basic mechanism - Enabling that will allow the players to take the game beyond what the developers expect/planned (as has happened in all the good MMORPGS).
- Recent MMORPGs have little 'Community' compared to 'the old days' and their dumbed-down operations/mechanisms/crack-monkey-panderings limit the opportunities to recapure and exceed 'the old days' in those legenday MMORPGs - THAT is a shame, and a denounciation of the current situation foisted upon the players.
--- --- ---
Things Player's find in Rapture - in-progress inventions (which never were realized) :
With all the genius and wannabee-genius, you would have many prototypes for things being developed to 'make a fortune' as well as just a hobby for a multitude of 'would-be' inventors.
- The automatic bartender (prefer one that doesnt brain customers with the martini shaker).
- Automatic toilet scrubber - remember that Auto-Diary about "someone has to scrub the toilets" ??
- Robot Fly-bot that cleans windows - never seems to be able to get those corners...
- Motorized roller-skates (goes fast - doesnt brake so good).
- Robotic Little Sisters (actually part of the Lore/Canon) - hmmm, if theres a mechanical way to extract the ADAM, then why not just gangs of Big Daddies to haul corpses to a central processing site ??? Perhaps the ADAM extractions was the failure point....
- Mint Flavored Suicide Pills (civil war era) - problem is, soon you have no more customers...
- The Pneumatic Transport (   http://images.search.yahoo.com/search/images?_adv_prop=image&fr=sfp&va=pneumatic+subway   ) was tried in the early days (used to transport bigwigs from Welcome Center directly to Ryan's Offices) but was not feasible as the maintenance cost (mainly clearing clogging by ice formation) was prohibitive.
- Dog in a wheelchair as a 'ADAM collector' --- (    http://irrationalgames.com/files/2010/01/StrayDogGath.jpg    ,    http://irrationalgames.com/insider/january-from-the-vault/  ). Man's Best friend might have worked out but they were less trainable then the Little Sisters who were much better at solving problems dealing with the Rapture environment (they could go up and down stairs without any problems)
- Someone somewhere suggested a Security-Bot to look like a Dalek... (again 'stairs' ....)
- Boys of Silence - potential was never really tested ... (as of this writing). These ones dont look like demented hood ornaments.
- Long tediously boring descriptions of potential computer game (for The Thinker...) that noone reads or knows how to comment on.
- A Better Mouse Trap - good idea, bad timing - developed just as the Civil War was starting (not applicable as a Splicer-Trap, unfortunately......or is it ???).
- Soylent Green. Shutdown of Rapture's Ketchup Manufacturing put the kabosh on this idea.
- Video Phone - with the miniture TV cameras and obvious TV screens everywhere this should have been something that would be sucessful. Probably there should be some sinister story attached that explains why it never happened (RT&T protecting its monopoly or somesuch).

.
.
WARNING - This Website is    *** NOT SAFE FOR WORK ***
.

.

*** Warning - Fanboi Head Explosion Zone ***
Contrary Opinions are Being Offered HERE !!!!
---
---
---
---
Drink *CalciO* And Achieve Greatness !!!
---

.
.
.
.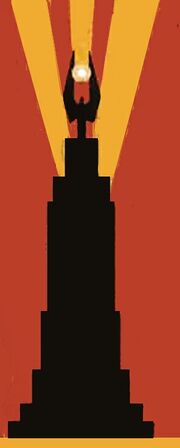 .
.
.
.
.
.
.

.

.

.

.

.
.
.
.
.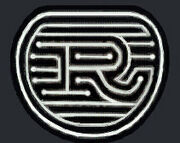 .
.
.
.
.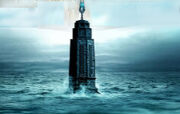 .
.
.
.
.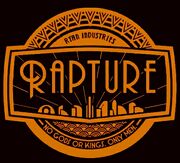 .
.
.

.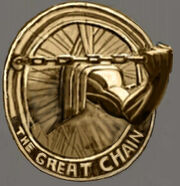 .
.
.
.
.
.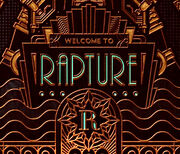 .
.
.
.
.

.
.
.
.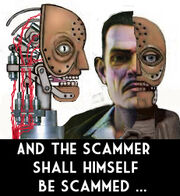 .
.
.
.
.
.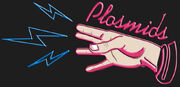 .
.
.
.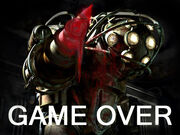 .
.
.
.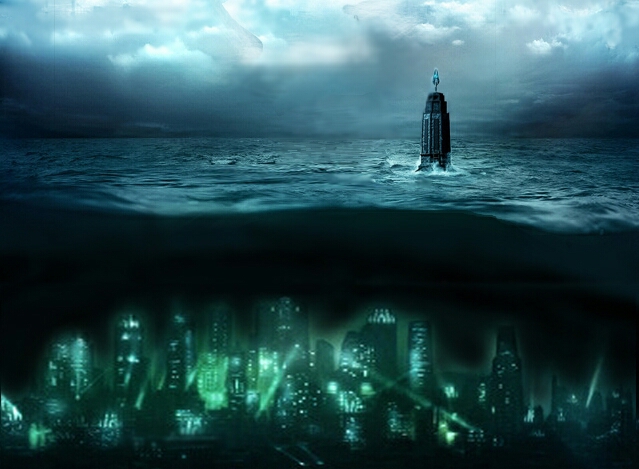 .
.
.
.
.
.
.
. .

.

.
.
.
.
.
.
.
.
.
.
.
.
.
.
.
.
.
.

.
.
.
---
WARNING - YES, This whole Wiki is a 'Thought Experiment', and YOU are the Test Subjects !!!!! (So are you Alive or Dead as per this whole Concept ???)
---
.
.
---
*WARNING* - This MMORPG contains blood and gore, intense violence, mild sexual themes, strong language and use of alcohol and tobacco.
---
.
.
---
*WARNING* - Fanbois May Find The Content of This Wiki Confusing and Distressingly Contradictory to Their Mindsets. Head Explosions May Result
---
.
.
---



.

.

.

.

.

.

.

.

.

.

.

.

.

.

.

.

.

.

.

.

.

.

.

.

.

.

.

.
.

.
.
.

.

.