Fail-topia or how to ignore illogic and unreality when making money creating a game :
The BioShock Failtopia :
As I've said many times :  BioShock had alot of HYPE about being 'more', but in the end is really just a Shoot-em-up,  Slaughter-fest game (and just witness Infinite BS to see where that led to).
Maybe most of the Players would never notice, but that is not the concern of anyone wanting to create a 'Great' or 'Epic' game.  Rare enough those games are.  BioShock simply wasn't one of them. (Remember that 'Game of the Year' depends on what all other games exist in the industry and compromised ratings from brown-nosing game magazines).
---
" By populating a city with ambitious experts, opportunists, geniuses, and breakthrough artists, Ryan set up a top-heavy class system.  Many Rapture citizens felt that essential jobs such as food processing, cleaning, and simple maintenance were beneath them, which caused dissatisfaction when these jobs were neglected. "
Except that alot of these " essential jobs" are actually (as said) ESSENTIAL and since they need to get done (can only be 'neglected' so much) someone WILL do them for more money, which IS part of the balancing system under Capitalism.   The toilet scrubber will get paid more, and will attract someone to do it, since there is no slavery or bonded servitude  -- you cannot force people to do the work for low pay  (except criminals like Fontaine who apparently did -- which was far too contrived for what he was shown to get away with) .
In a technical place like Rapture, it  may rather have been a case of Technology eliminating jobs (the Mechanical Toilet Scrubber where one 'operator/ repair guy' now does the work of dozens of manual laborers).  As mentioned in-game : When construction largely ended, putting alot of those workers 'out of work' was what actually lead to the earlier economic distress (~1952, which BTW the city weathered successfully).   But then that kind of situation was nothing new in the Surface World they came from --- and remember THESE people were supposed to be more the 'go getters', 'innovators', etc...  more likely to be willing to retrain and relearn and reapply themselves to the NEW jobs and opportunities. 
Instead they  (the writers) make believe Rapture is filled with Parasite Dross and Drones ready to leap at "free" handouts and to protest not being allowed to be Parasites, and so quickly buying into the Socialism (that the people in Rapture were supposedly there to get away from).  The majority of the people (the ones who agreed with and supported Ryan and his Philosophy) are never much heard from.  We actually are just hearing the whinings of a small minority, played up as if they were the majority.   But then you need an 'Atlas' for the plot, so Presto-Chango he becomes some great rebel leader vying with Ryan for power and able to inspire ridiculously stupid/unwarranted treason and betrayal, when he really would have been ignored or stepped upon by the populace.
Again as I've said before,  all of what we get in the game is to facilitate it being a contrived Failtopia -- as a setting for gaming Mass Slaughter by the Player - a Shoot-em-up game with cardboard cuttout 'enemies'.   And when it comes to interfering with 'the plot', logic/reason/reality are not to intrude or to be of any priority.
.
.
.
.
---
---
---
---
Drink *CalciO* And Achieve Greatness !!!
---

.
.
.
.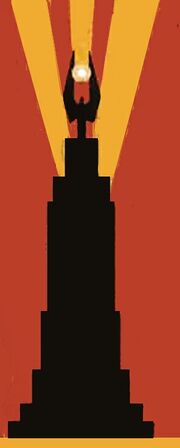 .
.
.
.
.
.
.

.

.

.

.

.
.
.
.
.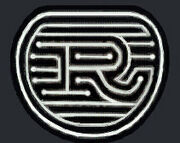 .
.
.
.
.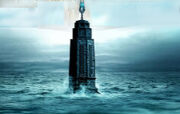 .
.
.
.
.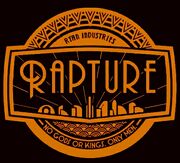 .
.
.

.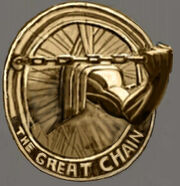 .
.
.
.
.
.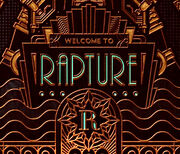 .
.
.
.
.

.
.
.
.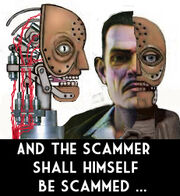 .
.
.
.
.
.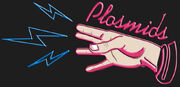 .
.
.
.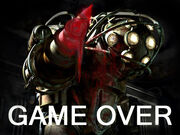 .
.
.
.
---
WARNING - YES, This whole Wiki is a 'Thought Experiment', and YOU are the Test Subjects !!!!! (So are you Alive or Dead as per this whole Concept ???)
---
.
.
---
*WARNING* - This MMORPG contains blood and gore, intense violence, mild sexual themes, strong language and use of alcohol and tobacco.
---
.
.
---
*WARNING* - Fanbois May Find The Content of This Wiki Confusing and Distressingly Contradictory to Their Mindsets, Head Explosions May Result
---
.



.

.

.

.

.

.

.

.

.

.

.

.

.

.

.

.

.

.

.

.

.

.

.

.

.

.

.

.
.

.
.
.

.

.

.
.
.
Ad blocker interference detected!
Wikia is a free-to-use site that makes money from advertising. We have a modified experience for viewers using ad blockers

Wikia is not accessible if you've made further modifications. Remove the custom ad blocker rule(s) and the page will load as expected.