Big Daddy Icon Of Rapture/BioShock
SEE ALSO Big Daddy A Cyborg
SEE ALSO Big Sisters
Big Daddy Missions ?
--- --- --- --- ---
BD = 'Monsters' or Just Misunderstood ?  
Actually possibly like the Handymen the Big Daddy thing may have  been sought by some of the disabled people (they (BD) also predated "Protectors" as maintenance workers --  probably replacing 'human' divers in what in Real Life is very dangerous work - diving to extreme depths).    Think of someone criminally insane (and more of these later after ADAM comes to Rapture) or even mindless  vegetables in the population.   Under Ryan's (variant) Objectivist Philosophy, there is no death penalty.  So, do you warehouse them at public expense for the rest of their lives? (if violent, do you burn their  brains out with lobotomies/electroshock like they did in those days in the Real World ??).  So making them  into BD and having them do useful work for the City doesn't sound so horrible.  We really don't know how  much personality/will/consciousness the BD may have retained (we have hints that they did).   The story  goes they needed more of them to guard Little Sisters and that cause more questionable 'volunteers' to be  used.
Personally (as a smart solution, unhampered by 'the plot says so')  I would have instead brought all the  corpses to well-guarded  Little Sister Fortresses (Heh, recycling reward for 'turning-in' corpses -- the double bonus is keeping the streets clean of smelly decaying health hazards).
--- --- ---
Odd Things Happen :
It was strange that : Due to a glitch in Rapture's Pneumo mail system, Big Daddies sometimes would continue to get their mail from their previous life. "OOOMMMPPPHHH GAAAAAKKKK" (Nothing But Bills Again !!!!)
Hmm, interesting idea - how exactly might you be pursued for debts in Rapture, and would volunteering to become a Big Daddy be one way (for some) to escape that  ??
There probably was a 'halfway' path to being modified as a "Deep Diver" (maintenance existed as a role long BEFORE the whole 'Protector' thing started) where the service Contractee got the modifications (ADAM and other stuff) done.
--- --- ---
Big Daddies Put HUMAN Maintenance Workers Out of Work !!! :
Actually, Big Daddies could do things very difficult for human workers to do, and were also more cost-effective because their Plasmids/Tonics/whatever-else allowed them to work with significantly LESS expensive equipment than a normal human diver would need (The High Pressure Diving suits are quite expensive and remote control units are often clumsier/slower for certain tasks.)
Alot of that played-up talk was from agitators trying to create difficulties for Ryan, which should have been countered by public demonstrations/announcement of what the reality was.  (The "Cheaper, so I don't have to Raise your Rent" argument was fairly effective with the majority in Rapture.  People also would have know where 'Big Daddies'/Maintenance Cyborgs actually came from - ADAM deranged humans - criminals making reparations for their crimes, etc...).
--- --- ---
---
---
Big Daddy Repair Mission - find spare parts (or machines to make parts) in a cache identified by records
Another - would be (for a change) to help a Big Daddy instead of kill it. Go to it to make repairs/rescue it.
Now you still might have some trouble communicating the fact you are there to help it (and some difficult missions may force you to overpower it, if it is particularly deranged/out of communication).
Big Daddies were still being created fairly late by various factions (the availability of mind-gone Splicers was never a problem). At least some people realized that maintenance had to still get done. The group at Hephaestus probably made a deal with remnants of Fontaine's people in Point Prometheus to keep their Power & Heat on in return for properly programmed Maintenance Cyborgs (their original name) to work throughout the City. The Union of Fishermen in Neptunes Bounty probably were part of the deal to supply food as well.
At Central Computing (Maintenance Central - a Thinker sub-system) assigns maintenance tasks to the Maintenance Cyborgs, and they are usually the ones that detected their own problems and made a request to 'Central' (as programmed) to get their required repairs. Many of the old maintenance Depots are running short of parts and personnel.
Prestige Points are usually earned for assisting the City's repair infrastructure in this way. Similar Missions can include delivering materials or special equipment to some Big Daddy in a remote location to assist a particular repair (frequently it is an 'urgent' repair situation).
---
---
---
---
---
---
---
Drilling in Rock - Sorry - NOT that thing -> that Big Daddy Drill :
Rockwork in RL you drill and blast (explosives) and the clear broken rock (shoveling).  Using a drill which is long narrow cylinder with cutting edge on its tip.
That BD Drill spiral shape is perfect for getting stuck in rock and the the BD gets jerked and drill thingee wedges in real nicely and has to be reversed and torqued to un-stick itself.  Nice huge cutting  surface to disperse force and maximize sticking friction (seriously, it couldn't have a better design to FAIL there).
Chipping/abrading rock off a small surface, maybe, for as long as the power is available - wherever that comes from :
Compressed Air ? - it has to vent to ocean already at a high pressure, making it inefficent. 
Combustion ? - fuel AND air storage is required - possibly.
Electric Battery - quite low capacity for that kind of extended work. )  
Proper cutting requires significant bracing to force the tool's cutting surface strongly against the rock being 'shaved'.
Much larger automated machines (even plasma cutters) would be needed to do sufficient 'rock' work (as in a large amount) for 'expanding the city'.   Foundations and anchors go deep into the hard rock.
Chipping/cleaning/unclogging accumulating sealife (much softer or brittle) OUT of a tube/pipes or off/across a flat surface like the inside of a large concrete tube the BD walks into -- much easier , but 'drilling' still must be powered and recharged frequently (same thing could largely be accomplish with an oversized putty knife, though wouldn't look as 'cool')
Drill - Probably is NOT applicable for cleaning windows.
That Thing might marginally be useful for stirring cement, but is an inefficient/clumsy shape for that.
Best use - for scaring and possibly grinding up/impaling humans (where its 'sticking' friction is actually an advantage).
---
--- --- ---
Create a Big Daddy language :
Kindof like the Trekkies did with Klingon ( I smell another Game Asset Type ... )
Needs Phonetic - Language is Not Written down
OOOOMpphhhhh (Fricken Useless tools!!)
MMMMRRRROOOOOOMMMMMM (WTF are you doing ???) (( NOTE - BDs Swear Alot ))
NNNNNNNMMMMMMMMMM (This is NOT going to end well)
AAHHHHROOOOOOOOOOO (WTF has my Little Sister got to ?)
MMMMMMMMM (Why is it always me ?)
Gaaaah Woooooooonnnnn (Hello Control, I need my next assignment)
Thoooooooooonnnnnnnn ('Whats up Man' - to another Big Daddy)
--- --- ---
Big Daddies come Running when an Alarm Sounds :
I've seen this in BS1 (Security Scanner alarms and a BD comes running and stands there looking around).  
So they must've had some role in security, or very similar alarms are used when there is a maintenance hazard  like larger leaks...   They (BDs) don't appear to be effected much by fire, so they also might be used for  basic firefighting  (that's a good idea when you have limited air and toxic smoke doesn't just blow away into  an endless open sky).
--- --- ---
Food goes into a Big Daddy, but .... :
Simply a practical matter.  Consider also that some amount of oxidizer likewise is combined (chemical  reaction - burning food) to product biological energy - which increases the mass of the 'byproduct'....
Yes, that's right - "If a Big Daddy shits in the forest (of Arcadia) does it make a sound ????"  (these are  questions the MMORPG MUST answer !!!)
So 'facilities' of various sorts for Big Daddy operations are obviously needed (do you really want to be  finding the otherwise required results on the sidewalks of Rapture ?????)    Hmm. Consider what eventually    happens in the City when the maintenance of these 'facilities' breaks down ...  I don't recall any Little  Sister comments about 'doodie'....
Is this necessary in the MMORPG game???  Did Tolkien even once make a reference or even indirectly allude  to anyone in his books 'taking a dump' ???  I haven't read all his works, so I can't say.
--- --- ---
Ryan's Home for Retired Big Daddies (in New Rapture at Least) :
But then they might not want to retire as they have this conditioned behavior to fix things (one eventually runs out of shelves to put up ...).
Does the 'Daddy' age any more ?? But they can 'burn out'. Perhaps a change of career ? (NOT work in a daycare center).
Sitting around the card table reminiscing about 'that Big Leak', or the funny thing that one Little Sister did ...
--- --- ---
--- --- ---
---
---
Shows that little is original in this world.
--- --- ---
Bouncer Big Daddy Bad Posture, Causing Problems :
That bent posture ... Backache Tonics ...
Hmmm, with all the other Tonics and Plasmids for curing various maladys in Rapture (sold as consumer goods), possibly one of the best selling was a 'cure' for the chronic backache which so many people are burdened with ('ergonomic' hadn't really been invented yet...). Now just thinking about jamming that big needle syringe into your Back might make some people cringe (is 'in the arm' all that much better ??) , but if you've ever had a real back problem, you would know that the pain of such ailments can be far worse.
Idea for product improvement - orally administered Tonics and Plasmids (or later a patch?? or 'gum' or gelcaps...) Hmm, new line of Plasmid/Tonics for kids - via lollipop.
--- --- ---
"Drill, WRONG !!!!"  :
Scene we should have seen - A Big Daddy sticking a Splicer with its 'drill' (that rotary tool is actually a "Gunk Scraper", but that doesn't sound as neat), and the Splicer spinning around, probably shrieking (it would seize-up/get-stuck/jam in flesh/clothing almost as easily as it would if stuck into rock -- except in rock it would be the BD that would start to spin if the motor had enough torque).
A proper 'Drill' would cut a clean hole not much more than an inch wide (a REAL typical rock drill size ...) This would be in preparation for Explosive Charges to fracture a volume of rock.
Daddy 'Air Wrench' for tightening Nuts on Bolts (lots of structures 'shift', so need adjustments)
Daddy Welding Rig (that could DO YOU pretty good also - a large cutting torch might cause a steam explosion in a body)
Daddy Glue Injector (for fixing leaks)- the epoxy glue being injected under high pressure against the ocean-water pressure (when done from the inside upto 300lb/sqin). Lots of minor hairline cracks and leaks would need plugging ...
Daddy equipped with a Plasma Cutter (effective rock cutting) - which requires big cables going back to a hookup to an Electric Utility port with poser routed to it).
Window Cleaning attachment (after scraping the major Gunk off, a finer touch is needed to restore window transparency).
A Rake/scoop for raking out the broken rock the drill was used to dynamite and fracture/loosen (or other clutter/junk).
--- --- ---
Big Daddy Training (a Flashback role-playing thingee) :
Skills are not something you can just 'condition for' (remember the Training Grounds)
Structural Repairs, inside and outside in the sea (hmm, must've been a separate 'training grounds' for this  we never saw - will have to add that to that level map).
Utility Maintenance (high voltage is something you don't mess around with)
Cleaning windows (all that algae stuff that loves the light that comes out of Rapture windows...) - That with all the Braniacs in Rapture, NOONE ever figured out how to make a self cleaning window ??)  Perhaps trained sea-slugs ???
--- --- --- --- ---
.
.
.
WARNING - This Website is    *** NOT SAFE FOR WORK ***
.

.

*** Warning - Fanboi Head Explosion Zone ***
Contrary Opinions are Being Offered HERE !!!!
---
---
---
|||||||||||||| Sitemap |||||||||||||| Index |||||||||||||| Humor ||||||||||||||
---
Drink *CalciO* And Achieve Greatness !!!
---

.
.
.
.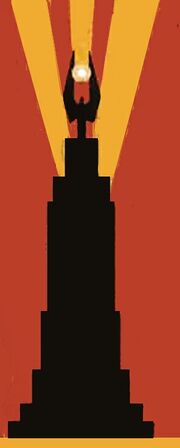 .
.
.
.
.
.
.

.

.

.

.

.
.
.
.
.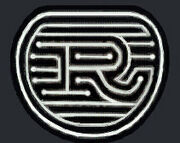 .
.
.
.
.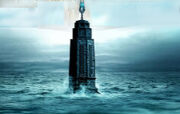 .
.
.
.
.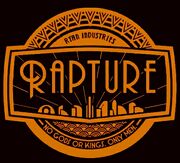 .
.
.

.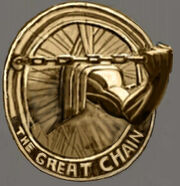 .
.
.
.
.
.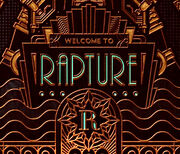 .
.
.
.
.

.
.
.
.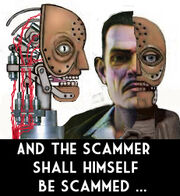 .
.
.
.
.
.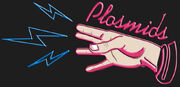 .
.
.
.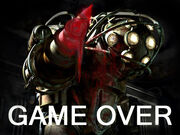 .
.
.
.
.
.
.
.
.
.
.
. .

.

.
.
.
.
.
.
.
.
.
.
.
.
.
.
.
.
.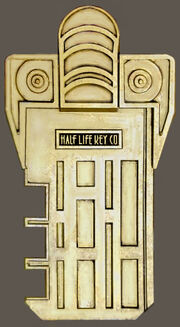 .
.
.
.
.
.
.

.

.

.
.
.
---
WARNING - YES, This whole Wiki is a 'Thought Experiment', and YOU are the Test Subjects !!!!! (So are you Alive or Dead as per this whole Concept ???)
---
.
.
---
*WARNING* - This MMORPG contains blood and gore, intense violence, mild sexual themes, strong language and use of alcohol and tobacco.
---
.
.
---
*WARNING* - Fanbois May Find The Content of This Wiki Confusing and Distressingly Contradictory to Their Mindsets. Head Explosions May Result
---
.
.
---



.

.

.

.

.

.

.

.

.

.

.

.

.

.

.

.

.

.

.

.

.

.

.

.

.
.

.
.
.

.

.
.
.