Bathyspheres
The system shown in the game would need to be a bit different to actually function.
In the artist concepts for the Bioshock Movie (Linky) the artist perhaps understood that the Bathyspheres actually travel on a Cable system, instead of being free floating/self-propelled submarines :
---
---
Something at least a little closer to what the 'Bathyspheres' should have been :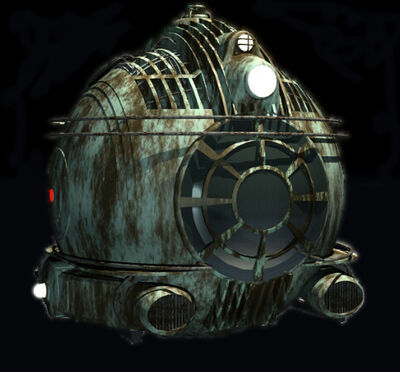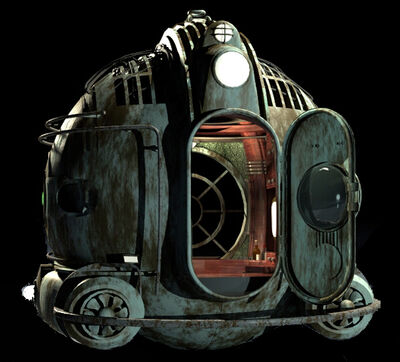 Ad blocker interference detected!
Wikia is a free-to-use site that makes money from advertising. We have a modified experience for viewers using ad blockers

Wikia is not accessible if you've made further modifications. Remove the custom ad blocker rule(s) and the page will load as expected.