Details of the process where Delta was Regenerated :
Quantum Entanglement is BS (sounds like a Sinclair advertising gimmick..) - originally the Vita-Chambers  were meant to (and productized to ) 'adjust' a person's bio-chemical balances to 'reenergize' and/or  'rejuvenate' them (and possibly eliminate some genetic turbulance or side-effects caused by 'splicing' -  which Ryan was very interested in).    A theoretical/experimental potential-use was the regeneration from  death (or more likely near-death).
The Vita Chambers were already all over Rapture because they were operational for the simpler function and  Ryan had plans to use them for more advanced features (perhaps as a stopgap measure to try to keep  Splicers insanity in check, and as the avenue to eventually cure them, maybe give them a 'booster' of  pheromone??).
DNA does not store 'memories' and neither does RNA.  I will have to come up with some other mechanism for  the 'ghosts' and the 'memories in the ADAM' (maybe they were just all from TV commercials shown ad  nauseum??).   Telepathic Little Sisters communing with dead 'Angels' (direct contact with body and  immediate adjacency of the brain -- where real memories are stored)  has more prospects than memories  somehow encoded in DNA/RNA.    If we delve into the the shakey realm of Psi, some kind of mental signal  resonances could remain at locations or from matter that once was part of the people involved (getting  shakier and shakier here)...
Eleanors use of Little Sisters as her Eyes and Hands :
- Took years of work thru 'remote control'  (we got a taste of controlling one of them, and its thru a  lens of their conditioned delusion).
- The Little Sisters could also do other simpler tasks (willfully) when not directly controlled (like  just locating needed items).  Big Daddies may have helped - those LS could be pretty coersive.
Getting the DNA samples and N-grams  (neural pattern recordings)
Delta being an early Alpha had alot of Data recorded while they were figuring out how to  modify/condition him.  Later the process was streamlined.  The Quantum Entanglement "stuff" mentioned may  have been releated to the recordings (holographic or somesuch) needed to restore a brain's state *(neural  pathways). Thats alot of information, so that magnetic tapes/etc... hadn't a fraction of the capacity  needed and a new medium with 'quantum' level recordings may have been developed by the Brainiacs on Brain  Boost.
Hacking the Vita Chamber :
- Lots of messy accidents and failures before success.  Sometimes it took Little Sisters with buckets and  scrub brushes to remove the goop that resulted (and saving alot of the ADAM for next try).
- Eleanor picked a Machine in an out of the way location where Lambs thugs didnt go much (poisonous coral  growth blocked the way).
- Various tools were needed (ones to fit smaller hands).  Good thing Little Sisters regenerate because  there were many short circuits and melting components involved in the 'hacking' process.
- Reprogramming the logic (think of a BS1 'pipe-layer' puzzle with 1000 x 1000 squares) - it took awhile.
- Research and engineering details had to be found (Fontaine Futuristsics and other nasty places -- good  thing Little Sisters can get Big Daddies to follow them and move things and break open doors).
- Eleanor had to learn a great deal of knowledge about genetic manipulations and ADAM technology, as well  as what the Vita Chamber 'special features' were.
- Delta's "data" had to be found and preserved ( a few 'memories' from some technicians gave her clues)
- Modifications to restore 'free will' (sort of) had to be made - Delta starting with almost no  Plasmids/Tonics helped.    A few messages to Tenenbaum provided some additional clues.
- The conditioning to 'Save/Protect Eleanor' was intentionally left by Eleanor.
- Lots of ADAM was needed (Little Sisters made at least that part easy - Big Sister's quotas didnt take  too much cleverness to cheat), and for the wastage from repeated attempts.
The Vita-Chamber does NOT recreate the clothing.
The Alpha suits -    Little Sisters looked for and found an Alpha suit and dragged it to the "Our Daddy  Building" Vita-Chamber location (maybe they used those little Red Wagons we've seen so many times).   Probably had a little help from Big Daddies.
Memories - not all from ADAM for Delta.
- Original set of memories came from the original recording done while Delta was being tested/conditioned
- The 'Lamb killed me' episode was from Eleanor (and Delta got those other 'transmissions' from her too)
- Not really sure how intact 'Johnny Topside' would be, the process likely wasnt too exact or complete,  and who says that his original conditioning as a demonstrator and later a BD didnt wipe out alot. 
Is this part of a Telepathy implant Eleanor added to Delta (or Big Daddies usually have as a coordination  device) -- or (since psychic powers are VERY dodgy for any real Science Fiction) at least a memory  infusion device using data sent by radio that could handle transmitting picture images.    Probably  someones ADAM-based project, which Eleanor found during her long search, was used.
Maybe simpler is Radio/TV transmissions  to units built into every BD suit ??
--- ---
MMORPG another Delta :
How could another duplicate Delta could be accidentally created ('Johnny 3.0' - "send in the clone" -  who  assisted New Rapture's start ...) :
- That Vita-Chamber machine still in Adonis Spa was not turned off (things got 'busy' for Eleanor and she  forgot).      Little Sisters were not told to stop - they found another Alpha suit (actually had quite a  pile of them stashed around there by then...)

- Quantum Entanglement side-effects ????   Apparently Schrödinger's Cat was Alive (mustve forgot that  other thing about cats and the number '9')....
- Johnny 3.0 finds Eleanor gone - doesnt go into 'shut down' - not all Alpha's did, many instead became   insane/unstable to varying degrees  (and 'Johnny 3' apparently not so much).  He does eventually 'head for  the Surface' to find Eleanor in the MMORPG plotline after helping to start New Rapture.
- Vita Chambers got reprogrammed to fix Delta - the Central VC(Vita-Chamber) system (computer with  customers records/data) - plus more stuff Eleanor had done trying to make it work...
- The Lock Box Gnomes are utilized as part of this experimental  "Regeneration-from-Death" system  (how  it is supposed to work for the normal re-anmimation/resurrection - Ryan was going to market it within a  year but didnt get a chance) :   Using a body which "isnt quite dead too much" is dragged to the  Vita-Chamber for 'repairing/resuscitation', utilizing ALOT of ADAM and a person's original DNA profiles  (hence the central database), adding the Vita-Chamber's cell revitalization process (some Ryan magic -  remember he was a genius too).  The system was to work fast enough that 'brain death' would usually not  occur (and the Deluxe Death Insurance plan was to include frequent 'brain scans' for extensive memory  restorations).   A Tonic was developed which reinforced the brain to last longer without the oxygen - paid  subscribers would gain use of this Tonic.  (Heh, maybe one of those 'cloned' brain in a bell jar storage  devices stashed in the vault somewhere...)
Delta's brain was mulch after 10 years, so Eleanor had to dig up his brain recordings from the Alpha  Testing Project at Fontaine Futuristics or an annex (he had extensive recordings made while he was  experimented upon).
.
.
WARNING - This Website is    *** NOT SAFE FOR WORK ***
.
.
---
---
---
---
Drink *CalciO* And Achieve Greatness !!!
---

.
.
.
.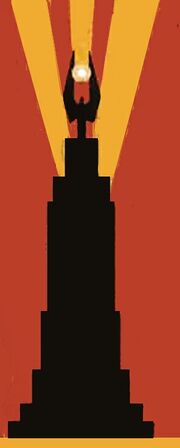 .
.
.
.
.
.
.

.

.

.

.

.
.
.
.
.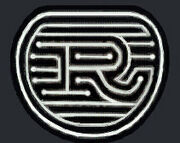 .
.
.
.
.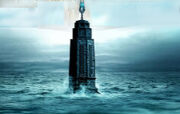 .
.
.
.
.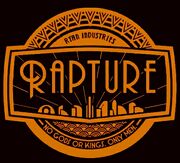 .
.
.

.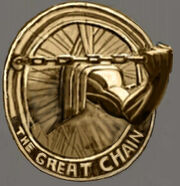 .
.
.
.
.
.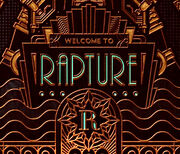 .
.
.
.
.

.
.
.
.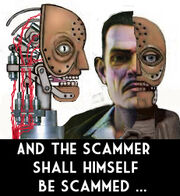 .
.
.
.
.
.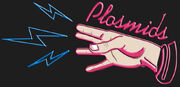 .
.
.
.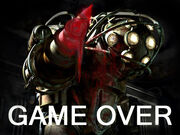 .
.
.
.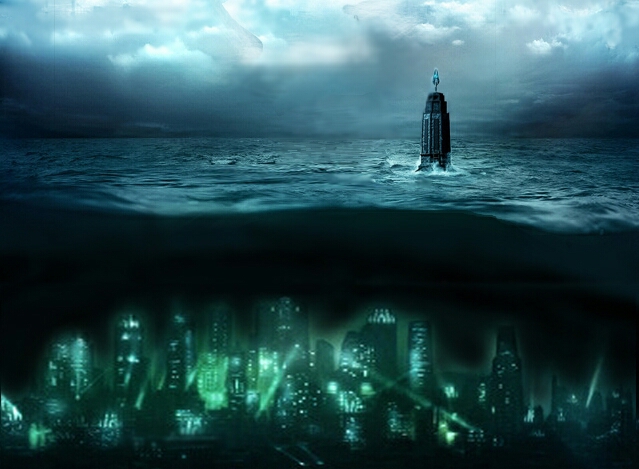 .
.
.
.
.
.
.
. .

.

.
.
.
.
.
.
.
.
.
.

.
.
.
---
WARNING - YES, This whole Wiki is a 'Thought Experiment', and YOU are the Test Subjects !!!!! (So are you Alive or Dead as per this whole Concept ???)
---
.
.
---
*WARNING* - This MMORPG contains blood and gore, intense violence, mild sexual themes, strong language and use of alcohol and tobacco.
---
.
.
---
*WARNING* - Fanbois May Find The Content of This Wiki Confusing and Distressingly Contradictory to Their Mindsets. Head Explosions May Result
---
.
.
---



.

.

.

.

.

.

.

.

.

.

.

.

.

.

.

.

.

.

.

.

.

.

.

.

.

.

.

.
.

.
.
.

.

.