ADAM
See Also ADAM Technology
---
---
---
--- --- ---
ADAM's Genetic Modifications  :
Some Tonics and Plasmids use natural formations/functions of existing human tissue, but add additional capacity : ie- Brute Strength adds to mass of existing muscle, and expand the body systems which allow that tissue to operated (pulmonary, respiration, digestion, nerve reflexes, etc...)
Other ADAM-based changes could add NEW tissue formations with different/additional functions. You normally have no 'gun' in your arm to fire blobs of 'fire' thru... (The MMORPG might have more of a natural 'throwing' action animation for variations/versions - a simpler physiological mechanism than it acting like a 'gun').
--- --- ---
New and Improved Plasmids/Tonics Came in Orally Applied Form (and less the popular Suppository-Form maybe ...)  :
Many people don't like Needles (especially ones the size of those used for knitting), and more wouldn't want to do such injections themselves). Maybe addicted Splicers don't care, but these ADAM devices were meant to be consumer items originally, usable by less enthusiastic users (Ryan/Sinclair would capitalize on THAT to push their versions, if Fontaine didn't).
The whole "uses 10X as much ADAM" BS from BaSx is alot of writer gorp, as that very limitation spelled its not moving forward as a commercial product until that issue was solved (and thus all the illogical crap that followed evaporates into the Rejected-DLC-Bit-Bucket (perhaps a nightmare Suchong had, reminiscent of Japanese occupied Korea where the wrong move spelt katana-swung death).
--- ---
Columbia ADAM :
One of those Ludicrous things in the FAILZOIDINAL Infinite BS game DLC "Burial At Sea" was :
Jeremiah Fink allegedly going to get his own ADAM-type 'Sea Slugs'. Deep Sea Diving in 1912 would give anyone who knows an iota about the subject shudders (consider the depths of the places shown mapped in the game are over 3000 feet deep). His failing efforts could depopulate Columbia with its mishaps, and bankrupt the City (yet Wave of the Hand DLC writing just makes it a 'fact').
But then lets use this little illogical storyline bit to justify Infinite BS even being called a "BioShock" game.
- Magic Potions :
The Infinite BS game has those overly-fancy ornate magic potion bottles. Real bottles, even fancy ones in those days were much more practical - they aren't supposed to cost more than the substance in them (or be perfectly shaped to snap sharp bits off at the least mishandling -- they had better have a half-price damaged Vigor bottle shop somewhere ... ). (( Oh, but that's not really an issue because those prices seen in Columbia for Vigors is like a year's wages -- so never bought, no liability. ))
--- --- ---
---
---

--- --- ---
"Splasmids" Another Typo Funny  :
Plasmid, not just for adults -- now for children too...
New child flavorings, for little mouths - no needles needed.
Make Johnny a genius or a sports star OR BOTH !!!! (advertising hype)
--- --- ---
Local Application - ADAM Medical Procedure -- 'Done By Professionls'  :
Plasmids and Tonics are not locally applied to the body ? We are shown that SOME are 'drunk', while others are injected (like into an arm). Even for the glowey bottles we find laying about in the Game's Terrain, we usually don't see the Process where they are actually applied to the user. The original BioShock game's presentation for ADAM is simplified, and is made immediate (its a Shooter game, and not some semi-realistic RPG) to have/need/be-burdened-by anything more complicated.
Remember, many of those ADAM items (we see in BS1) are from a time LATE in ADAM's development (Kashmir period and later), when earlier forms of ADAM products may largely have been applied by physicians/ADAM shop attendants/technicians. In-game, we get MOST of our Plasmids/Tonics from a machine where you DON'T see what is done to apply it. ("Stick your arm in this hole" ?? - Such an application method might be needed to facilitate "locally-applied" problemless/automatic administration to a 'convenience' customer. More realistically (as much as can be for futuristic sci-fi 'genetic' tech). It would be an application process of several components in very specific order/timing - and not anywhere near as fast as the in-game (expediency) shows. A sit-down booth system would be logical if it takes some time, or when the ADAM application is likely to 'shock' the applicant's body (Note - the physiological weirdness you see in the game application may also be the result of cruder 'civil war' Plasmid/Tonics.
Some of the ADAM genetic functions are systemic/operate across your whole body, and others are centered around placement in a particular arm/hand. Massive tissue changes being locally/precisely positioned, are likely to be required ( What exactly makes a Right arm genetically different than a Left arm to have it form just on the 'Right' arm ? -- if the Plasmid is applied 'generally' ??)) DNA/RNA works via a balancing and specific mix of protein generation and genetic-triggers of local tissues, and requires a long controlled sequenced of application, while the human body is formed. Later, similar tissues afterwards react largely the same, and really can't be differentiated as a 'construction zone' (with some sign to "*Make Modifications Here*"), to work as some generalized injection/ingestion application. So there must be more to the Plasmids/Tonics transformation mechanisms Process to have them do what is required.
(( Too much detail ?? Lots more detail in an MMORPG than in a "shoot-em-up", which can gloss over potentially interesting detail on YOUR way to yet another boom-boom slaughtered target. ))
--- --- ---
"RNA Memories" - Why didn't/Don't we get them from blood transfusions ??
And ADAM mutated that shit away anyway -- so that's bogus (one of those 'sounds good' ideas sci-fi authors abandoned years ago).
Need another explanation -- Jack was just "Mental" ...
He did have various 'memories stuffed into his head when he was 'built'(conditioning process), so no doubt he picked up a few incidental conversations. The human brain can fill in alot of things and 'memories' get created which never happened. Turning such into a 'daydream' should be more common in the abnormal/affected brain.
AND Sorry, no QIB (Quantumz Interdimensional Bullshit) in MMORPG Rapture to explain this phenomenon.
--- --- ---
Medical Tech - Before ADAM and After ADAM
Anti-biotics were the latest things in World Medicine around the time Rapture started,  and alot of the advertised ADAM products were medical-related (I hadn't heard of Phossy Jaw before seeing one for curing 'that').  So there probably were very many different/specialized products of just that kind (ex- we never  got the name of the one(s) Steinman used for his surgery   -- EZ-Slice-N-Dice, Good-As-New, Dr Sterns Liquid Suture, Scar-B-Gone ...) .
--- --- ---
New Cherry Flavored EVE for Children :
Yep, they got children to Splice too (Fontaine insisted on making sure of this, like any smart Drug Pusher).   There would be many Tonics for health issues (childhood diseases)  and various 'improvements' to behavior  and such  (Like the Popular Children's Tonic  "Sit Down and Shut Up").
Plasmids For Children ???   Might take some consideration.  Could there be any laws for this in Rapture.
Responsibility in action in society...  There practically have to be some age limits.
Little Johnny's Spots - is that acne or 'genetic pollution' starting to eat away at his brain, as well as  his face ???
Dealers selling 'dope' ADAM to minors.  If it is as addictive as implied in the game... Somewhat expensive?   but there were at least some affluent children who could afford it, and lesser quality knock-off versions  could exist (how much of the ADAM product market price was Fontaine having to recoup his R&D costs ??)
Children might be affected even more by the genetic side-effects than adults.  Wouldn't THAT become obvious  (to public awareness) faster and be mentioned in the Press ("Why Does Johnny have Three Eyes ???") and  negate the whole storyline of all these negative effects being delayed for years (allowing ADAM to become  'popular' and 'widespread').  Perhaps there WERE ALOT more people in Rapture who decided to avoid it :
"The Devils Genomutagen",   
"Tonics are the Gateway path to Plasmids"
"If Lung Cancer is ugly, wait til it starts growing on your face !! "
--- --- --- --- ---
.
.
WARNING - This Website is    *** NOT SAFE FOR WORK ***
.

.

*** Warning - Fanboi Head Explosion Zone ***
Contrary Opinions are Being Offered HERE !!!!
---
---
---
---
Drink *CalciO* And Achieve Greatness !!!
---

.
.
.
.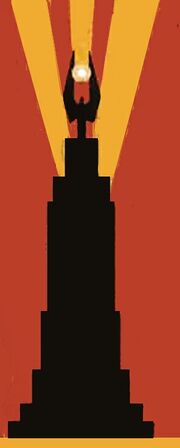 .
.
.
.
.
.
.

.

.

.

.

.
.
.
.
.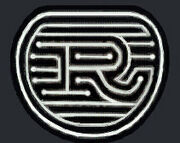 .
.
.
.
.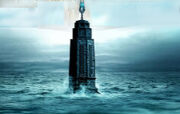 .
.
.
.
.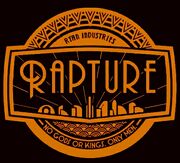 .
.
.

.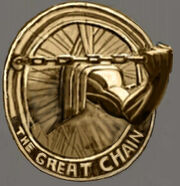 .
.
.
.
.
.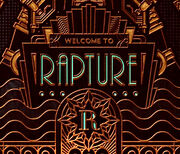 .
.
.
.
.

.
.
.
.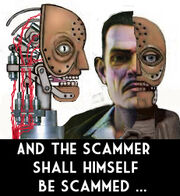 .
.
.
.
.
.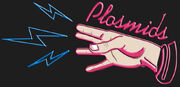 .
.
.
.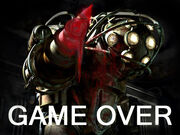 .
.
.
.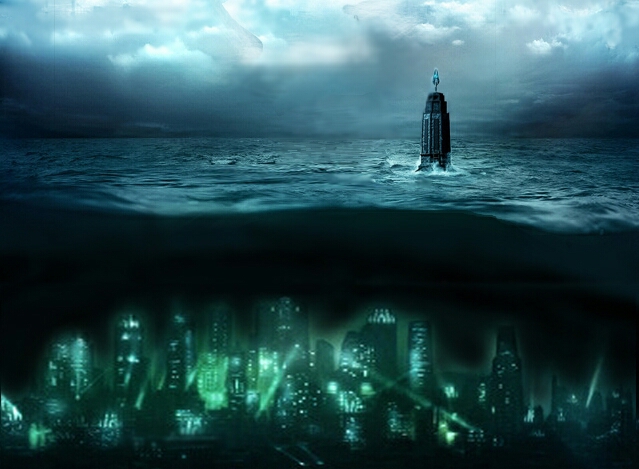 .
.
.
.
.
.
.
. .

.

.
.
.
.
.
.
.
.
.
.
.
.
.
.
.
.
.
.

.
.
.
---
WARNING - YES, This whole Wiki is a 'Thought Experiment', and YOU are the Test Subjects !!!!! (So are you Alive or Dead as per this whole Concept ???)
---
.
.
---
*WARNING* - This MMORPG contains blood and gore, intense violence, mild sexual themes, strong language and use of alcohol and tobacco.
---
.
.
---
*WARNING* - Fanbois May Find The Content of This Wiki Confusing and Distressingly Contradictory to Their Mindsets. Head Explosions May Result
---
.
.
---



.

.

.

.

.

.

.

.

.

.

.

.

.

.

.

.

.

.

.

.

.

.

.

.

.

.

.

.
.

.
.
.

.

.
.
.